Promoting Your Virtual Yoga Workshops and Events
Friday, November 13, 2020
•
09:00 AM EST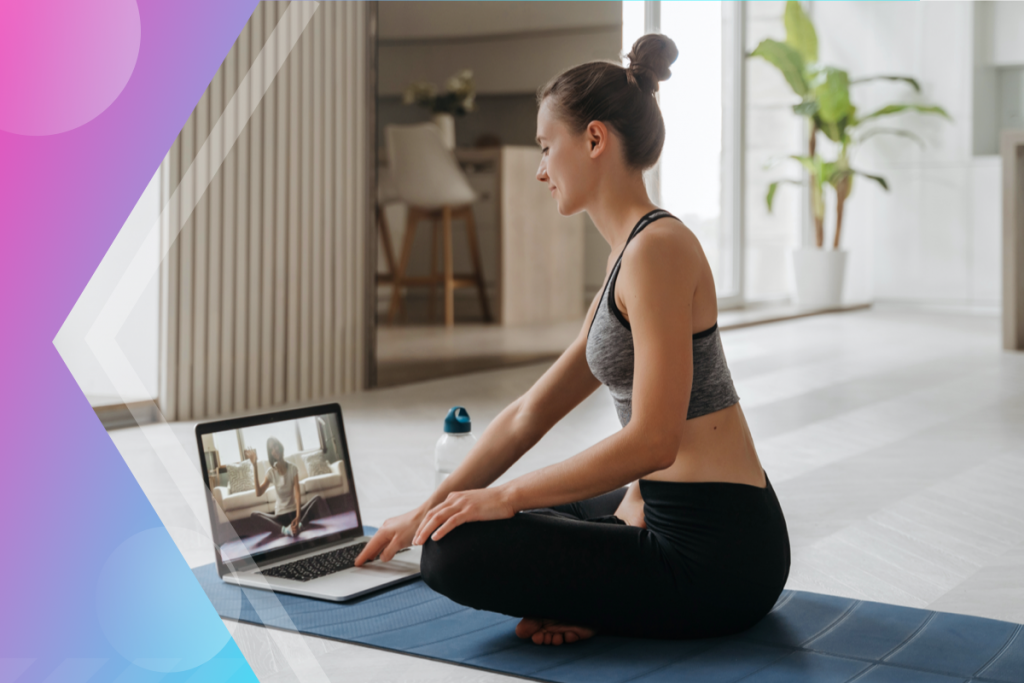 It's been a whirlwind year, full of transition, changing business models, pivoting—and pivoting again. You've had to get creative to keep your yoga studio surviving and thriving. Have you adopted a hybrid model to keep raking in the online revenues as businesses reopen? Offering more for your yoga students is the key to your success!
Reach more people, offer more value, and grow your profits with a selection of virtual yoga workshops and online events! Here are some topics to consider tackling:
The basics of yoga
The science behind yoga and it's benefits
Improving flexibility with backbends, inversions, or arm balances
Introducing meditation and breathing exercises
Learning about the chakras
Do you have the right virtual tools?
You're probably already livestreaming your yoga classes as part of your online endeavor, but are you set up for success? Here are a few tools of the trade that'll take your livestreaming up a notch:
Top tech: Get set up with a video source (smartphone, laptop with a webcam, tablet, video camera, etc.) and a reliable Internet connection. Use accessories like a tripod and LED lights/LED ring lights for a more professional feel.
Pick a spot: Whether you're filming at home or in-studio, location matters! Choose a clean, quiet, and well-lit room for your virtual yoga workshops or events.
Livestream with Zoom: The easier you make it for your students to join, the higher your numbers will be. With WellnessLiving's Zoom integration, you can simply set up and manage your virtual classes—making them exclusively accessible to your paying customers.
Re-purpose your content: Make sure you record your workshops or events to maximize your revenue. With WellnessLiving's FitVID on Demand, you can easily organize and store your content. You've already done the work, so include it as a part of your exclusive on-demand video library and sell them to those who couldn't make it.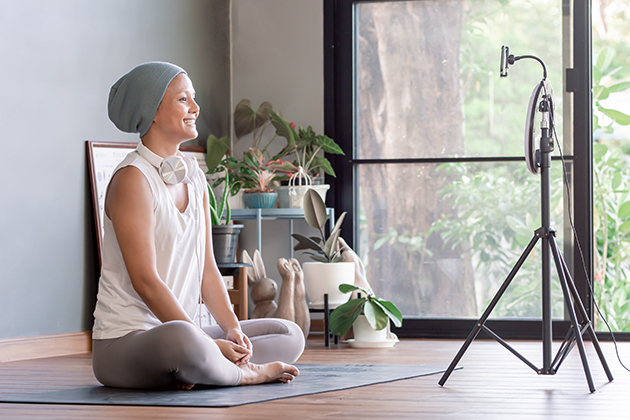 You've done the work to create content, now how do you promote it? You need a marketing strategy that'll attract attendees, make a name for your business, and boost your sales! Here are some expert tips to get your online yoga workshops and events noticed:
Update your website
Your website is the first place your community will visit to get updates, so start spreading the word there! Here are few ways to make sure you're getting the attention of new and existing yoga students surfing your site:
Menu tab: They'll look at your Nav Bar first! Students need to know that workshops and events are part of your offerings, so give it a top spot where they're sure to see it.
Workshop page: Add a page with all the info in one place. Include event details, schedules, teachers, prices, testimonials, link to FAQs, and other important messaging.
Blog: Link your blog content to your upcoming event! Consider topics like: top 5 benefits of meditation, a sneak peek at the chakras, top 10 beginner yoga poses, or any such pieces that are informative and will help promote the benefits of your workshop. Reach an even greater audience by including links to your blogs through emails, social media, and on your website.
FAQ page: Make it easy for people to get the info they're looking for with a Frequently Asked Questions (FAQs) page. Here are some of the common questions (and answers) to include:

How does a virtual workshop work?
What's the main differences between in-studio and virtual workshops?
How often do you have them?
How do I prepare for a workshop? What tools, equipment, and resources do I need to have for them?
Get the word out on social media
Social media is one of the fastest and most effective ways to reach a large group of people at once, so spread your message far and wide. Not social media savvy? Here are a few stats that'll show you why social media is worth your while:
Here are some ideas to get your social media campaign started:
Build excitement with teasers a few weeks before the big event.
Share testimonials from yoga students who have previously taken your workshops.
Post clips or promo videos of past yoga workshops to encourage people to join.
Automate your marketing strategy
Automated marketing grows that connection to your community, without taking up all your time and energy! With WellnessLiving, you use your own messaging, promote your own brand and efficiently reach your audience—yoga students who have taken workshops before, new members, a certain age group—whoever you choose! Use our tools and watch your events fill up:
Email: Use this medium to target past workshop attendees, students on a budget, or the audience of your choice with a discount or early bird special. Your automatic emails can even include links so people can get signed up right away.
Text or push notifications: Make sure they get the message as soon as you send it with custom SMS or notifications, right to your students' mobile devices.
Direct mail postcards: Get their attention where they least expect it! Promote your workshop or event leading up to the date with an offer or discount on your custom postcards, sent automatically to clients' addresses on the dates you choose.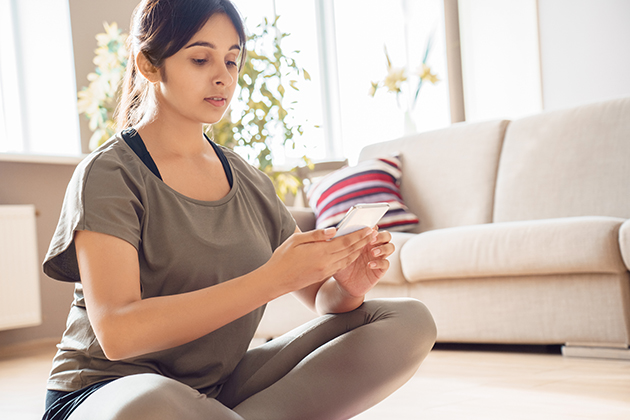 What other software tools can help?
Being found easily and experiencing a simplified buying process is crucial to successfully promoting your online workshops, but how can you make that happen? WellnessLiving has the answer, with even more built-in features to help you spread the word:
Reserve with Google: Gain exposure and generate new leads for your workshops or events when clients can find you and book right from their web searches or Google Maps.
Direct booking and buy links: Use direct links to get them where they need to go! Let students book instantly from your website with a booking link or send them to your store to purchase tickets to the workshop. With automated marketing, send these links to everyone you know within minutes.
Website widgets: Attract new clients and simplify the buying process with website widgets. Capture leads for targeted marketing, allow students to book directly from your website or Facebook page and more—everybody wins when it's that easy!
Did you say virtual workshop? Time to let your clients know!
You've got great content to offer and an amazing opportunity to grow your revenues, all you need is to let the world know! Now's the perfect time to promote the virtual part of your business, when people are looking for the flexibility that online workshops offer.
Once you're set up, update your website, use social media, automate your marketing, and use all the tools you can to get eyes on your content. The more people know about your virtual workshops and events, the more sign-ups you'll see.
Want to make the most of all that WellnessLiving has to offer? Learn about the tools you need to help manage your business—book a free, no-commitment demo with WellnessLiving today!
Subscribe To Our Newsletter
wpDiscuz