Dec 30 2019, 9:00 AM
5 Qualities to Look Out for in Gym Staff Candidates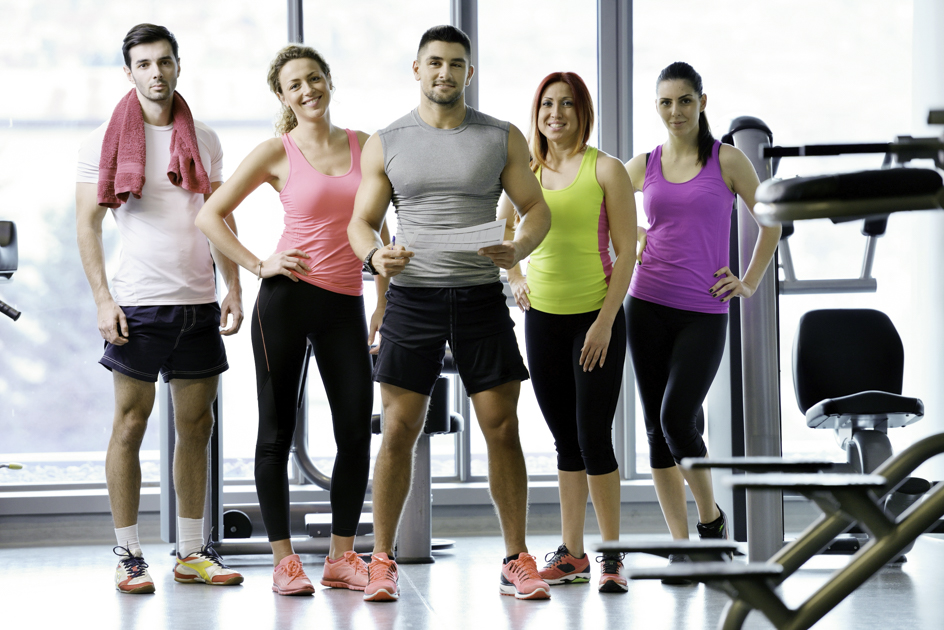 Looking to take your business to the next level by hiring new gym staff? If you're not sure what qualities to look for in your candidates or how to determine their suitability – we can help! Have you been searching for new staff and coming up short? Find out how to get better at recruiting and what qualities to look for with our expert advice!
Consider this: Your gym staff is a reflection of your brand and your business. Positive experiences result in happy members, loyal clients, and referral visits. So if an employee is negative, unmotivated, or lacks the skills to complete the job, damage to your reputation and lost revenue are real threats.
Why is it Crucial to Get it Right?
Let's quickly cover the risks of poor recruiting, just so you get the idea of its possible impact on your business.
High turnover
First of all, hiring the wrong employees could result in high turnover, and having frequent staff changes lowers the motivation of the rest of your team. You don't want a great staff member afraid that they might be next. Keeping your staff happy will keep them motivated and working hard, so job security is important.
Low morale
An unhappy team member could result in low morale, meaning the whole team can be brought down by the negative attitude of just one employee. Low morale tends to spread, resulting in poor performance, and before you know it, you have a handful of unhappy gym staff. That's definitely not who you want running your business and representing your brand!
Increased expenses
Not only are morale and productivity important, but hiring and training new employees could cost you anywhere from 6-9 months of their annual salary! It sounds crazy, but when you factor in the recruiting, training, materials and lower productivity during training, it sure can be a hefty investment.
OK, we've explained what might happen if you get recruiting wrong. Now, let's turn it around! Each person on your team needs to be someone you want as a representative of your brand and your business.
So, get great at recruiting to get it right the first time!
One effective way to approach recruiting is by conducting behavioral interviews. This is when you put gym staff candidates into real-life scenario case studies and ask them to solve the problems.
Why is this helpful? To start, it takes some of the risk out of being duped by a poor employee who interviews well.
This method also provides clear, tangible answers. It eliminates the possibility of the candidate having a practiced answer to anticipated interview questions. Additionally, if you use real-life scenarios, you will see whether the candidate's responses match what you are looking for.
Feeling stressed? Not to worry! We know that running a gym does not make you a recruitment expert. Following the behavioral interview method is a great start, but what happens next?
5 Things to Look for in Gym Staff Candidates
Let's build your dream team! Check out our list of the top 5 characteristics you need to focus on when hiring gym staff for optimal productivity, motivation, and performance.
1. People skills
It's important to keep in mind that each member of your gym staff plays a crucial customer service role for your business. From your gym's front desk receptionist to the trainers, all employees are responsible for providing a positive experience for your members!
One great tip is to observe how they greet your existing staff when they arrive for the interview. For example, do they smile and make eye contact? Or do they smile then immediately look down? How they greet you could be an indication of how they'll treat your members. Do you feel a connection with them? Are they easy to talk to? In the end, you want your clients to connect with your staff and  feel like they're understood.
As an add-on, you might also consider using skill testing software to help narrow down candidates. These types of tests can offer typical scenarios your staff could encounter and asks the candidate to address these situations.
Tailor the questions to your specific needs. For example, ask a question like "What would you do if a member was unhappy with their service?" Their answers will let you know if they are truly a "people-person".
2. Flexibility
Having employees that can adjust their schedules and pitch in when needed is an asset in any business.
But with gym staff, maybe it's even more important.
Consider the hours your gym is open. You likely aren't looking for a 9-5 employee. Does the candidate have experience with shift work, or have they worked in another gym? It's important to get a sense of their previous work experience and whether they are able to thrive with that schedule.
Also ask yourself whether your gym staff might need to perform multiple functions within the role you're looking for. For example, you might occasionally need your floor staff to answer the phone. Or lock up at the end of the night. Or fill up the water cooler. Flexibility and an open-minded approach should make a candidate go to the top of your list!
Possible things to avoid? Be on the lookout for someone who has a rigid school schedule or second job. These employees may have a tough time becoming available if you need them in a pinch.
3. Enthusiasm
You need a cheerleader! The fact that your industry is built on motivating others to get healthy, means that you need someone with a true love for health and wellness. How can they motivate others without a genuine passion for the industry?
Your best strategy here is to get them talking about their hobbies! What do they love to do? If they are a runner, ask them about their last race. If they volunteer, ask them what got them started. If they're new to your industry, ask them what drew them to a gym environment.
Another thing to remember is that although it's not necessary that a candidate is a fitness buff themselves, it could really be an asset! You want their enthusiasm to translate to your members, making them relatable and knowledgeable. It certainly helps your gym staff convey genuine passion if they practice what they preach.
4. Self-motivation
High energy and motivation are key in your business and are qualities that your gym staff need to have in abundance. There will definitely be down times when the gym is less busy. You want to be sure that your team can motivate themselves to stay busy and consistently provide excellent customer service.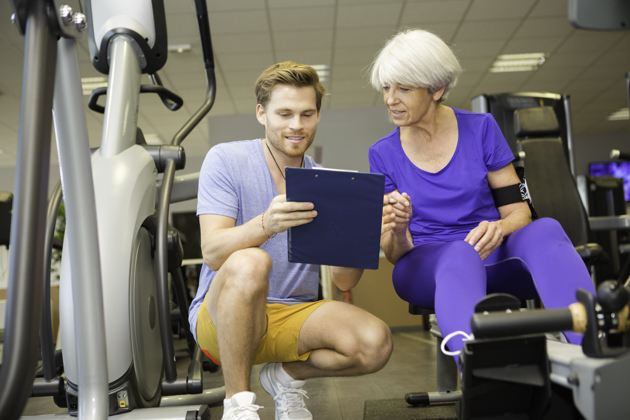 How can you get to the bottom of this in an interview?
Ask probing questions like "What would you do if you found yourself in a situation where you didn't have enough work to do?" The answer to this one is so interesting. It can show you whether the candidate will go the extra mile, can self-motivate and whether they're someone you can trust not to waste time on the job.
You could also give them some scenarios like "Tell me about a time when you took initiative to set and achieve a goal that wasn't given to you by a manager." These types of open-ended questions will encourage them to let you know how self-motivated they are.
5. Do they fit in?
Now, this one may seem superficial but never underestimate company culture!
Team dynamics are an important measure of success when recruiting. Finding a fit for your company culture can be a critical element in getting your gym staff to perform well together. Friction and drama can be the downfall of your success, so you want to try and recruit members that are a good fit.
Remember:
Do: Look for candidates that align with your company's key values and practices.
Don't: Make the mistake of thinking that company culture does not include diversity. A well-balanced team is a successful team!
You'd want to integrate new members to your team as a seamless transition, so company culture counts!
Be clear about your gym's mission. Describe your culture to better relay what you're all about. You might even have the final few candidates meet your team to see how they mix and whether you think they'll be the addition you need.
At the End of the Day…
Making your gym successful relies on your team and the quality of the gym staff you hire. Now that you know what to look for when hiring, get out there and build your winning team!
And while you're hiring the best and the brightest, why not let us help you with the day-to-day of your business? At WellnessLiving, we've got the tools to take your business up a notch! From online booking to scheduling to automated marketing to even a rewards program, we're the all-in-one fitness software trusted by wellness businesses worldwide. Book a free, no-commitment demo and boost your fitness business today.