Jun 16 2020, 9:00 AM
7 Reasons Your Business Needs the Achieve Client App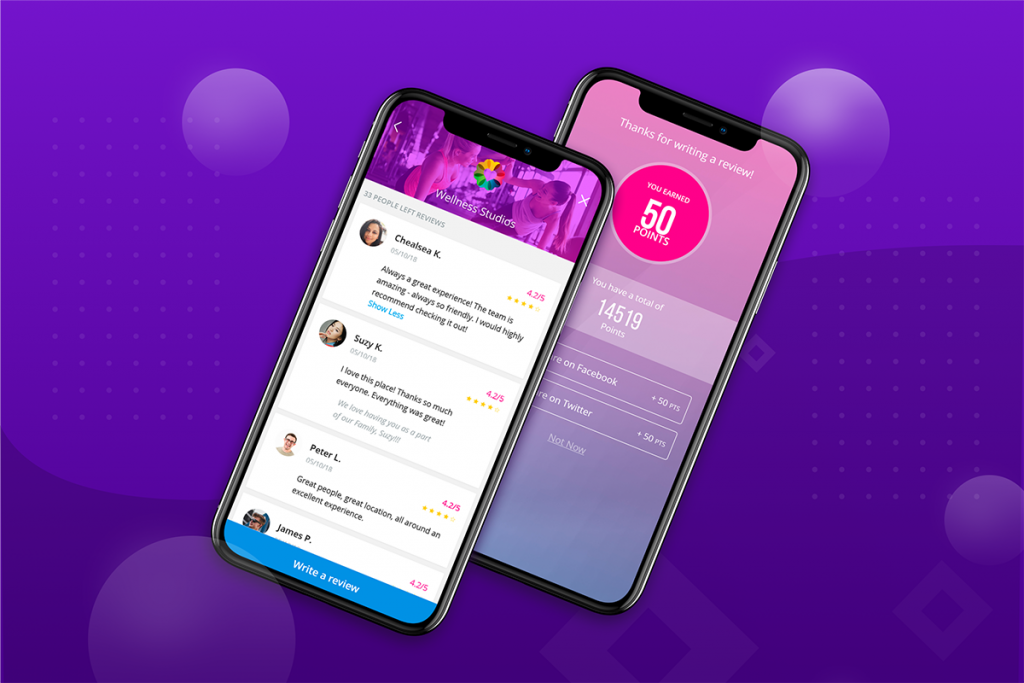 If you're looking to boost your client experience, get attention for your business and increase your revenues, you need a pro client app! As every industry begins to reopen its doors after COVID-19—from fitness, yoga, spa, salon, martial arts, dance, music studios, and beyond—you're going to have to up your game to compete for clients, let the world know you're open for business and to make a name for yourself.
At WellnessLiving, we specialize in the tools you need to best run your business and serve your customers. Here's why you need our Achieve Client App to get your business to the next level:
1. You need your brand to stand out
Get your brand in front of your clients as often as you can and make the app your own with our custom branding features! Reinforce your branding, stay top of mind and work with our team to design the app that's just right for building your brand – and your business!
You'll be easily recognized by your clients with your business' colors, fonts, logos, images. At WellnessLiving, every single customer gets their own app and your clients don't see any competitor ads so there's no risk of your competition being listed or found in the Achieve app. Clients can then download your app on Google Play and the App Store, and that means will see you and your brand only!
2. You need to take booking and scheduling to the next level
Fill those slots by making booking and scheduling a breeze! With our next-level tools, your clients have convenient access to your business while they're on the go. Here are a few of the features that'll impress your clients:
Viewing your calendar and booking an appointment on the spot
Accessing their own calendar to check-in or re-schedule
Joining a live Zoom class or getting on a waiting list
Booking rooms, spots at your studio, and reserving favorite equipment with WellnessLiving's BOOK-A-SPOT feature!
The easier you make booking and scheduling, the more people you'll see in-studio!
3. It doubles as a mobile store!
Boost your online sales while our Achieve Client App does the work! With their credit cards easily stored in the app, clients can conveniently make purchases right on their phone! Do they need to renew their membership? Maybe they want to buy a gift certificate for a friend? They can even book and pay for a spot in your upcoming workshop! All of this and more is easily done through the Achieve Client App. Make sales in your sleep while your clients support your business remotely!
4. Clients can promote your business right from their device
Referrals and reviews are gold for your business, so make it easy for your clients to sing your praises! Happy customers can simply review your business through the Achieve Client App, so you get free advertising and a great testimonial at the same time.
Even better, WellnessLiving optimizes those reviews so you get noticed first in Google and web searches. It's SEO (search engine optimization), an increased online presence, attention from new clients, and a credible endorsement, all rolled into one!
Your satisfied clients are your best tool for building your reputation, so make it as easy as you can for them to help build your business with Achieve!
5. Clients easily manage info
Get ahead of your competition with a better, more efficient process. The client experience counts and the easier you make their lives, the more time they'll want to spend with you. Once your clients log in, they have full access to their client profile where they can manage billing, purchases, view their class history, update their info and even link to family members' schedules. Get your clients the information they need! You'll save them time from waiting in line or on the phone with support staff with a simple and convenient process.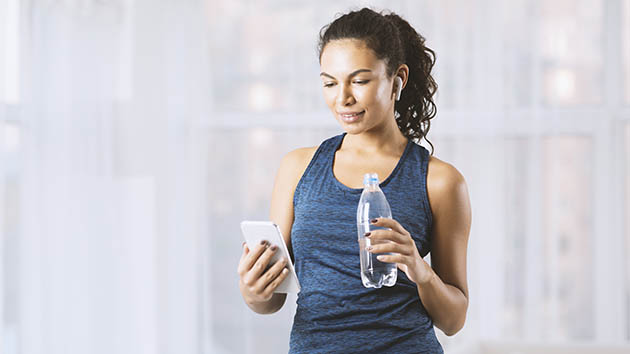 6. Gives clients ability to earn loyalty points
Are you spending time and energy managing your loyalty rewards program? Our app can do that for you! Once you're set-up, WellnessLiving's built-in rewards program lets your clients earn points, track their progress and redeem for rewards, all with just a few clicks! Clients can earn rewards from performing an action like:
Booking one of your services like an online class
Referring a friend to your classes or business
Sharing their experiences on social media
Increase customer loyalty, boost your retention, build client engagement and get the time you need to run the rest of your business with our loyalty rewards program, right in the Achieve Client App!
7. Your competitors love the Achieve Client App
With over 10 million users worldwide, don't miss out on what your competition already knows: we're the experts! With our smooth integration, customer support and advanced tools, it's easy to see how we've helped so many companies grow! Businesses love happy clients, consistent branding, simple processes and fully booked classes, and that's where we excel!
WellnessLiving will help build your business
Choose WellnessLiving's all-in-one business software and make the most of everything our Achieve Client App has to offer! From giving your clients the convenience of booking online to clients promoting your business with reviews, Achieve has all the tools you need to stand out! It has never been easier to stay connected and increase engagement with your clients!
"Our students love it and use it to book classes and buy memberships!" —Craig Hustler, owner of West End Swords
WellnessLiving's software has made running and managing a business easier than ever—from fitness, yoga, martial arts, salons, spas, dance studio, and music schools, our platform is trusted by thousands of businesses around the world! We have everything you need to take your business to the next level! Interested in learning how WellnessLiving's all-in-one business management platform can help you? Book a no-commitment demo today!