Apr 08 2022, 9:00 AM
Rebel Studio Rises Above Challenges with WellnessLiving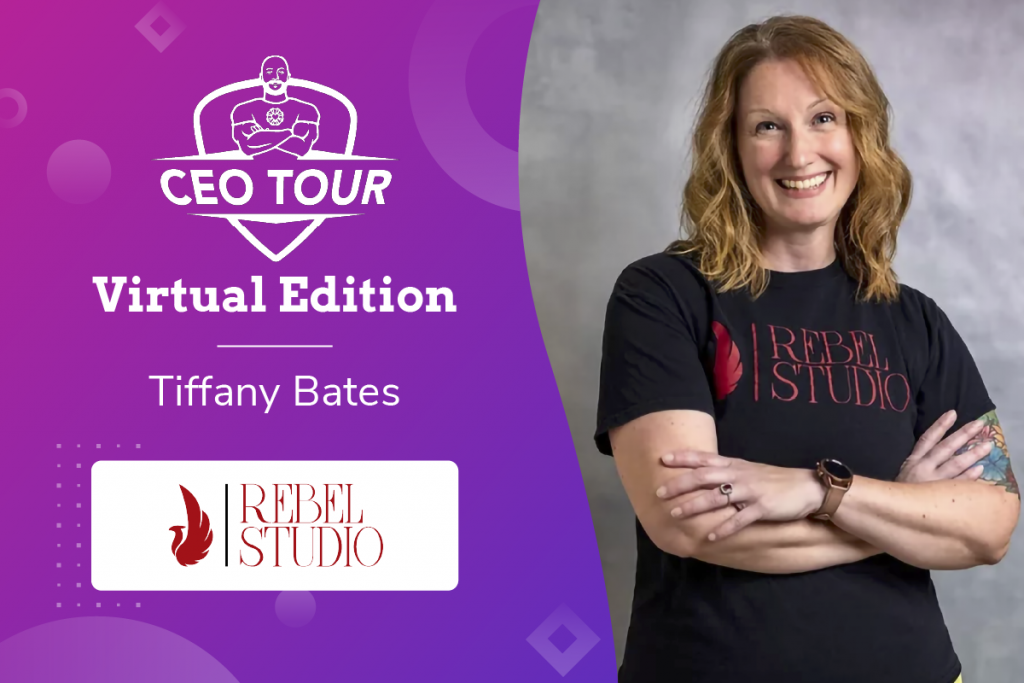 Len Fridman, WellnessLiving's CEO and co-founder, loves to stay connected with our international customers on his CEO Tour. The pandemic forced many of us to change the way we connect with people, and now Len aims to discover, virtually, how our customers leverage WellnessLiving's software to manage and grow their business.
In this edition of the CEO Tour, Len meets with owner of Rebel Studio, Tiffany Bates, in Avon, Indiana. Discover how WellnessLiving helped owner Tiffany to "seamlessly" transition to our software, how much she loves our Elevate™ Staff App and Achieve™ Client App, and finally, her stance on body positivity.
Meet Tiffany Bates, Owner of Rebel Studio
Tiffany Bates, owner and co-founder of Rebel Studio, candidly admits that she was not always into trying to live a healthy lifestyle. Like many new moms, Tiffany struggled with her weight and her energy after childbirth. Her experience at a big box gym ended in her being judged and laughed at.
This experience started Tiffany on her journey to find her own "self-acceptance." She began to practice, what she calls "body positive fitness," with an emphasis on not only nourishing the body, but the mind as well. Tiffany began offering free fitness classes in the park, which eventually led to the opening of Rebel Studio, in May 2019.
Tiffany made the switch to WellnessLiving less a year after opening her studio and has never looked back. And the timing could not have been better. Less than two weeks after switching, she was forced to shut her doors due to the pandemic. She quickly learned how to utilize the communication tools and mobile apps available with WellnessLiving, and discovered how easy it was to stay connected.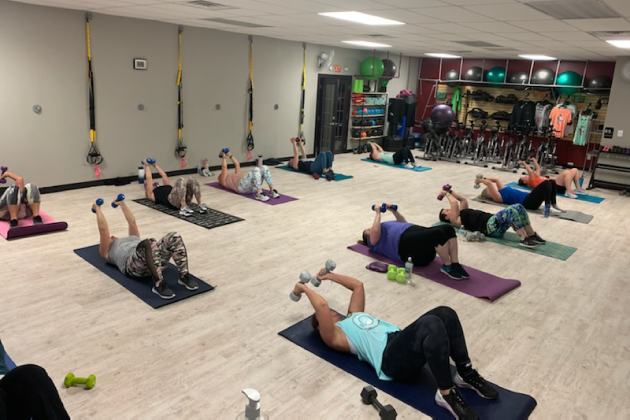 Rebel Studio at a Glance
📍CEO Virtual Tour Destination: Avon, Indiana
📍Customer Business: Rebel Studio
📍Website: https://www.rebelfitstudio.com/
📍Special Guests: Owner and Instructor Tiffany Bates
📍Number of Locations: 1
Rebel Studio is a small, intimate studio that holds a maximum of 15 clients at time. They offer over 20 different classes, at every fitness level, including yoga, Pilates, and group fitness. Whether it's low impact training or one-to-one coaching, Rebel Studio has something for everyone. In addition, they offer personal training, nutritional coaching, and life coaching.
"Our members enjoy the atmosphere. Everything we do is in a small group," says Tiffany. "We focus on being able to have one-to-one attention." Tiffany prides herself on being able to remember all her clients by name, which allows small, boutique studios stand apart from overcrowded, busy "big box" gyms. Tiffany's ultimate goal was to offer a "boutique" experience, without the "boutique" prices.
Staying connected during lockdown
Less than one year after Tiffany opened the doors at Rebel Studio, she was forced to shut down due to the COVID-19 pandemic. Like many fitness studios, Tiffany and her staff scrambled to pivot by offering virtual workouts to their clients.
"We tried to bring out some online workouts, but our members were not having it," said Tiffany. "Our clients wanted NOTHING to do with it."
To stay connected during lockdown, Tiffany and her staff turned to social media to create an online community presence. They started a game night through Zoom. They had events dedicated to bingo, trivia, and live music. In addition, they created a members-only Facebook group and utilized WellnessLiving's communication tools to stay connected with clients throughout the lockdown.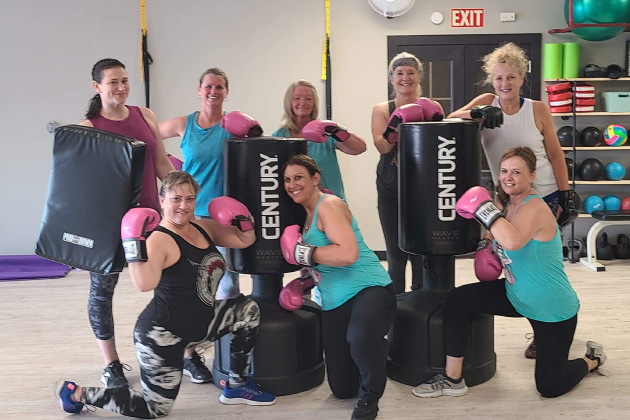 How our marketing tools helped streamline communication
After switching to WellnessLiving just before the lockdown, Tiffany quickly learned how to utilize our dynamic communication tools when it came time to tell clients about Rebel Studio's reopening timelines, procedures, and protocols.
WellnessLiving makes keeping in touch easy with our comprehensive marketing tools. With email, SMS, and push automation, our software helped Tiffany reach out to her clients and keep them in the loop. WellnessLiving's automated marketing suite can also help owners, like Tiffany, pass along important reminders about membership renewals and communicate class changes.
Rebel Studio X WellnessLiving Highlight Reel
Tiffany made the switch to WellnessLiving about two weeks before the pandemic forced her to shut her doors in March of 2020. But, thanks to WellnessLiving, the switch was simple, giving her the tools she needed to communicate with her clients. Here are some of Tiffany's favorite things about WellnessLiving.
24/7 Customer Support
At WellnessLiving, we strive to be there for our customers 24/7. We partner every business owner up with a dedicated Onboarding Specialist, who will help migrate your business and train you and your staff.
"It was a pretty seamless process. There was always someone there, every step of the way." Tiffany says. "I had a personal concierge, so if I had a question, I could easily reach out by email or phone."
Powerful Mobile Applications
When asked what one of her favorite features of WellnessLiving all-in-one software solutions was, Tiffany said, without hesitation, "The app! If you are a WellnessLiving customer and you are not using the app, you are doing yourself a disservice."
WellnessLiving offers its customers state-of-the art mobile client and staff apps to help increase sales and retention rates.
Achieve™ Client App
With so many classes to choose from, WellnessLiving makes filling those spots quick and easy for Rebel Studio. The Achieve ™ Client App can help boost your clients' experience by putting everything they need, in the palm of their hand. With the app, clients can view your schedule, book and pay for classes, events, or workshops, purchase passes or gift cards, leave a review about your business, and more.
"My members love the app. It's easy to use and they love being able to instantly gain access to our business, right from their phones," says Tiffany.
Elevate™ Staff App
Our Elevate™ Staff App allows you to manage staff schedules, track payments, book clients, host virtual services, and more. Tiffany loves using the staff app to manage day-to-day tasks and boost her connection with staff.
"On the instructor side, I like being able to first log in and see the calendar right in front of me and see the schedule, what instructor is teaching, and how many people are in that class," says Tiffany.
Digital Gift Cards
Gift cards are an easy way for your clients to give the gift of wellness. In WellnessLiving, digital gift cards can be sold by staff and purchased by clients in your online store.
"The one specific thing that had me make the final decision to switch was the fact that we could sell digital gift cards," says Tiffany. "It seems small, but it's really a big deal for us."
Communication made easy, in challenging times
The pandemic was one of the most challenging times for fitness studio and gym owners everywhere. Fortunately, Tiffany and the staff at Rebel Studio were able to rise above the obstacles, and keep their clients connected thanks to WellnessLiving's communication tools and powerful mobile apps.
Are you ready to see how WellnessLiving can help you streamline your communication strategy? Book a free, no-commitment demo today to learn more.