Reopening? Time to Update Your Website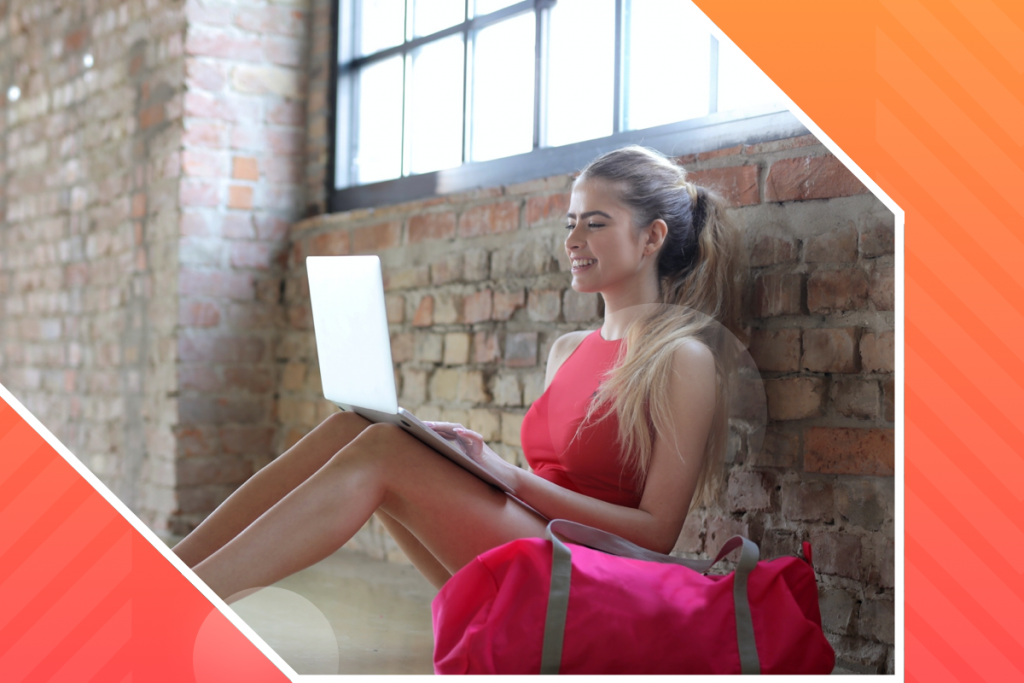 Is your website looking its best? Is it a reflection of what your company's all about these days? Often companies neglect their website, opting to commit their dollars to more direct marketing initiatives. Maybe you haven't updated your website in years, keeping the same content, with adjustments and updates as needed. It's time to get your website doing what it does best—promote your brand and business!
You've likely evolved a ton this year already, so let's get your website up to speed, too. It's been a little different lately, with your business having to adapt to new rules and a new norm. Your website has likely seen more action this year than in a long while, with updates like:
Your closure announcement when COVID-19 first hit
After you began offering online classes/on-demand services
Announcing new pricing for your virtual services
When you started offering outdoor classes
When you picked a date to reopen your studio
Launching updated health and safety policies at your studio
So many updates, so little time! Get a handle on all things website-related and use this platform to your advantage while you build your business.
Update your messaging
Because your mission hasn't changed, your web content may not need a major overhaul, but to keep your community up to date, you'll need to tweak it as things change. Think of what your website can do for you! What do you want your visitors to know when they come to your site? Are your business's values being reflected in your messaging? Does it leave the lasting impression that'll get people through your doors? Here are a few of the tools you need to be using to keep your clients in the loop:
Hub light/banner: Here's where you highlight a call to action, along with your news! What do you want your community to know at that moment? Are you open or closed? Are you offering virtual classes? What important call to action do you want them to click? What new resources are you providing to clients?
Navigation bar/menu tab: If you're offering new classes like yoga in the park, virtual classes or on-demand video memberships, you need to update these in your headers, too. Make your navigation as simple as you can so clients can easily access the info they need.
In-studio guidelines page: This is where you update your community on your best practices for social distancing, sanitization protocols, and provide disinfecting instructions. Communicate potential risks and procedures clients need to follow on a dedicated web page. Use this space to expand your messaging, be clear about the rules, and give clients the peace of mind they're looking for.
What are you offering right NOW?
With so much constantly changing, you need a place to communicate what's new in real-time. Here's where your alerts and/or landing pages serve to highlight your new offerings.
Keep your site up to date so it's a reliable way for clients to get the newest info. Visitors need to know things like whether you are offering any intro promos, if your roster has expanded, or whether you've adjusted your hours. These are just some of the things clients need to know, along with these suggestions:
Reopening your business: This one is crucial. They can't visit you unless they know you're open and you don't want frustrated customers visiting you when your doors are closed.
Outdoor classes: This is an exciting addition your clients need to know about – make sure this announcement is front and center so clients don't miss out and every spot is filled.
Livestreaming services: If you've added livestreaming through WellnessLiving's Zoom integration, your clients need to know! They won't need to miss a class if they've got easy access to your schedule for your virtual services and a simple way to book!
On-demand videos: Using WellnessLiving's FitVID on Demand? Make sure your clients don't miss a beat with everything they need to know about accessing your on-demand content so that they can work out when it works best for them.
Create a new Frequently Asked Questions Page
Clients will have questions and you need to have the answers! Add an FAQ (Frequently Asked Questions) page to make it easy for clients to get the info they're looking for. You can also use this page to explain your new services and updates so they have all the info in one place. Here are some potential questions to include on your new page:
What safety measures are you taking once you reopen?
When should clients stay home?
What does a virtual class look like?
What equipment do you need for virtual classes?
What will you do if your studio is forced to close again?
Are you making it easier for clients to book?
Are you using your website to make money? If not, why not? Make it easy for clients to book your virtual or in-studio services right from your website with: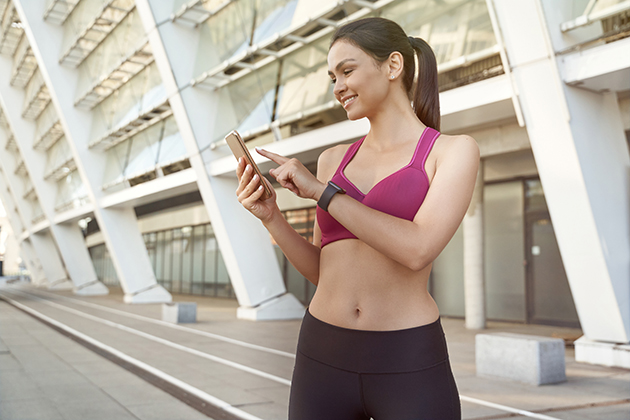 How else are you updating your website?
There are so many ways to use your website to your advantage! Once they see your site as a reliable source of info, they'll visit you regularly to stay in the know. Here are a few additional ways your website can work for you:
Call to action: Use a call to action to get clients in and engaged. Adjust your offers as your studio or business shifts its direction. If you misdirect your clients, they'll get frustrated and go elsewhere, so make sure your links go exactly where you want them to go.
New blog content: Improve your SEO and get more traffic with your blog! Blog content builds your relationships and creates engagement with your audience. Think about business-to-client marketing, gearing your content to show your expertise, while informing and entertaining your audience. Use your blog to build trust, so you build your bottom line.
Integrated email marketing: Make it easy for clients to sign up to your email list and send them updates like: when you're reopening, changing your schedule, launching new products, promotions or specials, updating pricing and online classes, and adopting new safety and cleaning measures. WellnessLiving takes the work out of automating your marketing, with email, push notification, and text campaign features that'll impress your clients and free up your time!
Anything can happen, so be prepared!
Your website is a valuable tool, but only if you're maximizing its potential! Keep clients up to date, stay current with your content, add a blog and an FAQ page to make your site a resource your clients come to rely on. And that's not all! Use your website to boost your bottom line with easy booking options and automated marketing, so you're making money in your sleep.
We've already seen that anything can happen, so be ready with a website your clients can count on to keep them informed so they know your status. With all the uncertainty of recent times, your clients will look to your website for all the news they need. Get your website performing at its best with the know-how and tools from WellnessLiving.
Don't have a website? WellnessLiving can help with that, too. Coming soon: We'll customize and manage your website with WellnessLiving's Presence. You'll up your SEO to attract new clients, easily offer our online tools to fill those virtual classes, build your brand with a look and feel just for you – all without you lifting a finger! Leave your site to the experts, so you can work on building your business.
We've shown you some of the pro tools we feature, but what else does WellnessLiving offer for your business? Learn more when you book a free, no-commitment demo with WellnessLiving today!