Mar 05 2020, 9:00 AM
8 Rewards Program Benefits For Your Martial Arts Studio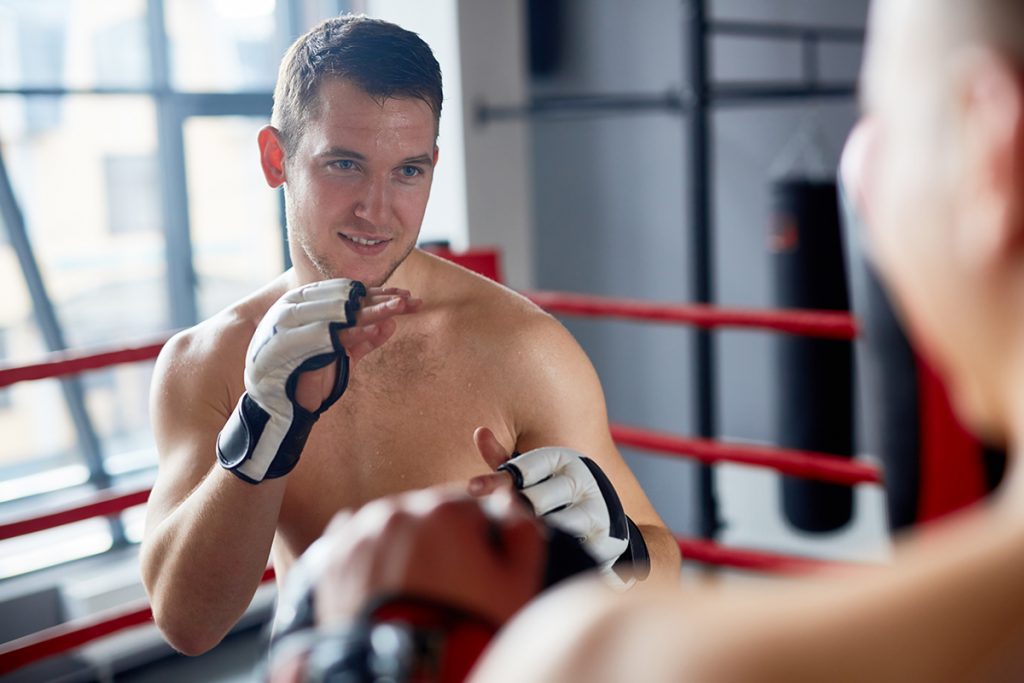 Want to learn the secret to building your business like a pro? If you're looking for a way to fill your classes and increase your bottom line, a loyalty rewards program benefits your martial arts studio, and it is definitely the way to go!
Have you been searching for a way to expand your client base, build long-term relationships and increase your profits? Develop a plan, implement a martial arts software program, and get ready to watch your studio numbers grow. It's as simple as that! When you make loyalty a top priority, long-term clients and boosted sales are sure to follow.
Why is a loyalty rewards program important, and how can it benefit your martial arts studio?
Let's start with what customer loyalty means! Essentially, customer loyalty is the willingness a customer has to return to your business again and again. It means that a customer is so happy with your service that they continue to frequent your business!
A recent study shows that it costs a business 5-25 times more money to find a new client than to expand the account of an existing one. That same study tells us that existing clients spend 67% more than new customers. These stats show that putting your efforts into developing loyalty to increase revenues and keep clients engaged is a smart move for your studio.
What is a Loyalty Program?
Simply put, a customer loyalty program is when a company offers rewards to customers who make repeat purchases. It's meant to engage customers and incentivize them to become more committed to your brand, while increasing the time and money they spend with you.
Does this actually work? In a word: yes!
The idea is to choose a system that will motivate your clients and encourage them to participate in your program. There a tons of systems to choose from: points, tiered, referral, partnership – or make a program that suits your business. The key is to base the program around something you know interests your clientele as an incentive, while sticking to your brand.
What Are a Rewards Program Benefits?
We've given you a broad idea, but let's cover the specifics of just how much a loyalty rewards program benefits your martial arts studio and translate to significant growth in your business. Here's a list compiled by our experts to show you some of the benefits a loyalty program can bring to your studio:
1. Promotes Client Retention
It might seem simple-minded, but the fact that loyalty translates to customer retention can be easily overlooked by business owners. Client retention is how your business grows. By consistently offering an above-average experience, you hang onto clients that continue to invest in your business over time. Why would a happy client go elsewhere? The answer is: they wouldn't!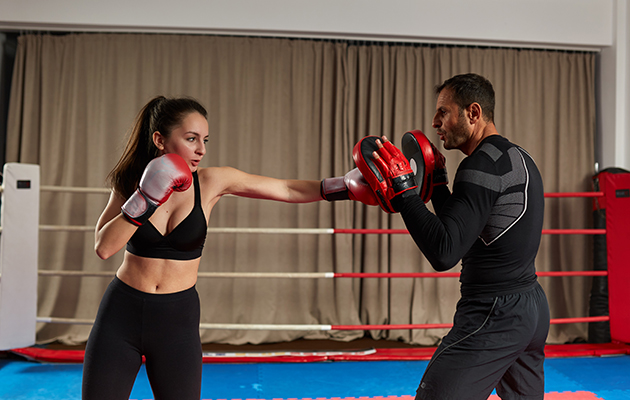 So keeping your clients happy means keeping your clients over the long haul.
As the stats showed us, re-inventing the wheel by focusing your attention on building a brand new clientele just doesn't pay. So, by prioritizing your existing clients and encouraging that loyalty, your client retention grows along with your sales.
Now, that doesn't mean that we don't think new clients are important! As part of your strategy, promoting your loyalty program on social media and profiling loyalty milestones will help to broaden that client base and generate even more loyal clients.
Use your loyalty program to build a solid foundation of faithful customers to increase client retention, build your brand and start marketing with the best of 'em!
2. Builds Relationships
The secret to long-term loyalty is relationship-building. As a business owner, you want to develop a rapport, respect, and a connection with your clients. Most of us like to do business with people we like, so making friends with your clients will also enhance your business.
With your loyalty program, you get the opportunity to better get to know your clients, so they'll want to invest their time and money into your studio.
Besides getting more face-to-face time, you can also use the data you gather from the martial arts software to become besties! By motivating your clientele to spend more time and money at your studio, you're developing a community of loyal friends who will support your business for years to come.
3. Gives All the Feels
Want your students to get that warm and fuzzy feeling when they think about your studio? A loyalty program will get you into their hearts! Nothing says 'we appreciate you' like rewarding clients for their support.
Prioritizing your long-term clients by recognizing their patronage makes your clients feel valued and important. Everyone wants to feel appreciated, and as a business, this practice works in your favor to boost the love your clients have for your business, while increasing their investment at the same time.
4. Sets you Apart
Stand out from the crowd and attract attention for your business with a winning loyalty rewards program! It's a competitive world out there, so if you can gain an advantage over the rest, take the opportunity to shine.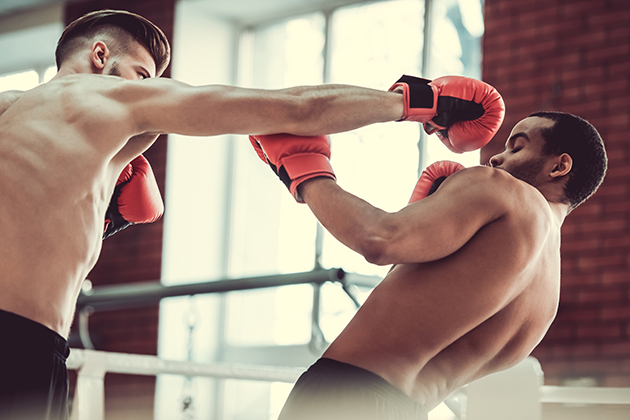 Think about it this way: if you had two coffee shops to choose from, and one offered a free coffee for every nine coffees you purchased, why would you visit the competition? It only makes sense that you would choose the option where you could get more out of the deal.
Get ahead of your competition and attract attention by offering more than the rest and encouraging clients to stick with your studio.
5. Increases Perceived Value
Along with drawing attention away from your competitors, a loyalty rewards program also increases the perceived value offered by your studio. Most of us get a thrill when we believe we're getting something for nothing, and the loyalty rewards program embraces this concept!
While clients are busy working towards earning their rewards by increasing their investment in your business, they're getting the impression that they're getting more bang for their buck with you than they would with your competition.
Consider this: they could be attending martial arts classes at another studio, but that studio wouldn't offer the rewards they're getting with you. Therefore, your perceived value is worth more!
By increasing the perceived value of your business, you're encouraging your clients to choose you and invest in a long-term commitment to really take advantage of those benefits.
6. Boosts Your Brand
Another one of the practical rewards program benefits is that it increases awareness for your brand. If you offer branded merch as a reward, your business is getting additional 'free' exposure!
Want to use your rewards program to max out on brand potential? Use word of mouth, reviews and referrals to motivate your clients to spread the word. Send reminders through your martial arts management software to stay top of mind and gain momentum.
Get your loyalty program multi-tasking for your business by expanding your community and building your brand!
7. Increases Your Revenue
From a practical standpoint, clients can't reach that next level, achieve VIP status or earn more points without increasing their financial investment. The more money they spend, the faster they reach their reward goals! This, of course, means greater revenues for you.
Want to sell more memberships? Reward sales with additional incentives. Do sales tend to dip in a certain month? Consider doubling the rewards points during that period to increase revenue.
While a loyalty rewards program will naturally increase your revenues, using the program to your advantage to give you a boost in areas needing attention for a strategy that'll get your studio to the next level.
8. Provides Valuable Data
What's the best part about a loyalty rewards program? The information you collect! Using your martial arts management software to track your program, the sky's the limit on the data you can gather.
Want to track client habits and build profiles to better address their needs? No problem, the information's right there. Thinking about adding or deleting a class based on attendance? Check out where your clients are spending their money. Want to check on just how often certain students are visiting your studio? Easy peasy.
Use your martial arts management software to get the lowdown on the data you need for your business, track spending, create budgeting, and more. Here's where your martial arts management software can really lighten the load!
Your loyal clients are your best source of information. Use their data to get a better understanding of your community, address areas of concern and build an even bigger base of loyal clientele.
Let's Get Started
It's time to put together your winning loyalty plan for business benefits like retaining clients, boosting your brand, standing out from your competition, growing your profits and gaining access to valuable data.
WellnessLiving and our all-in-one martial arts software can help! Get your business in the top tier with a loyalty program your clients will love. We'll set you up, manage the program and track client progress – we can even help get the word out, reaching your clients easily and quickly with the features offered in our martial arts software.
Start building your business with martial arts software! Book a free, no-commitment demo with WellnessLiving today!