Feb 27 2019, 9:11 PM
4 Ways a Rewards Program can Benefit your Dance Studio Business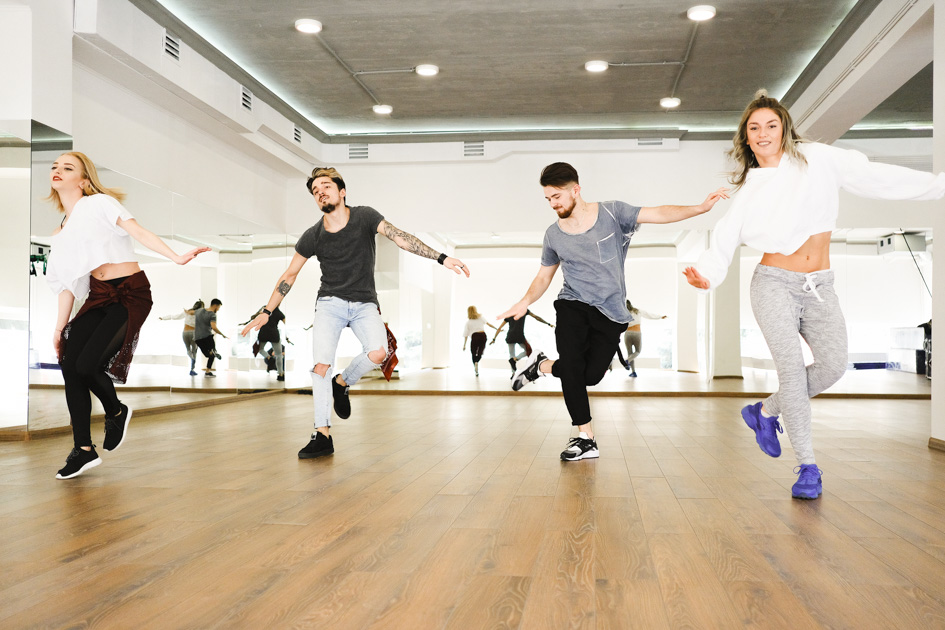 Having a solid rewards program in place will benefit your dance studio business in so many ways. For starters, a rewards program will keep your customers happy and give you an edge over the competition. With so many dance studios out there, competition is high. So, you ought to do everything you can to be the dance studio that people tell all their friends about.
Here, we highlight 4 ways a rewards program can benefit your dance studio business. Are you wondering what those benefits are? Read this blog until the end!
But before we get into the ways having rewards system can benefit your dance studio, let's talk about what a rewards program is.
What is a Rewards Program?
A rewards or loyalty program is a calculated incentive where a company or service gives out products or services at a discount, or for 'free', in exchange for buying or using their services. Rewards or loyalty programs are a marketing tactic used by large, medium-sized, and small businesses alike to help them stay competitive.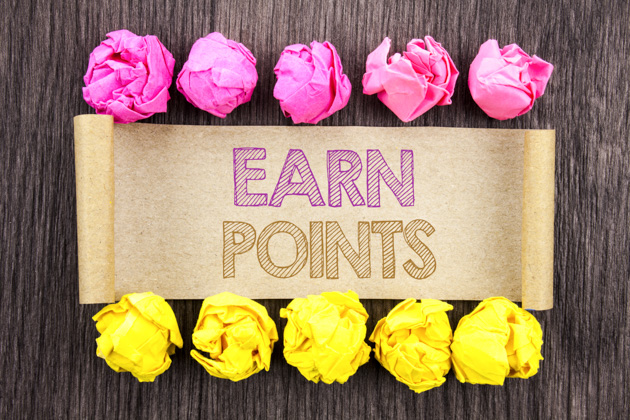 For dance studios, having a solid rewards program is vital because it will help customers feel like they're getting something back for being loyal to you. It also rewards your dance studio because it gives you important information. What your customers like, dislike, and prefer can all be extracted from how they engage with your rewards program. 
Here are 5 rewards program structures you can take on:  
Points programs are a rewards incentive. Simply put, with a points program, your clients earn points when they spend money and time at your dance studio. They can then redeem those points for rewards. Points programs are known for being pretty straightforward and flexible.
A good example of this is the Starbucks rewards program. When you spend money, you earn points, which you can then redeem for free coffee and food. 
Tiered programs are rewards programs that allow you to collect points in levels. A tiered program is value based: spending a certain amount of money 'unlocks' a certain level of reward. 
A good example of a tiered rewards program is Sephora. The more you spend, the higher you advance in their rewards system (anyone can become a Beauty Insider at Sephora, but you have to spend more than $350 to become a Sephora VIB, and more than $1000 to become a VIB Rouge). 
Fee-based programs are becoming increasingly popular for big businesses. With a fee-based program, in exchange for paying an annual or monthly fee, businesses can offer incentives such as high-ticket services or products.
A great example of a fee-based program is Amazon Prime. When you pay a flat annual fee, you get free Two-Day shipping on all eligible items. The result? People spend more money to make their commitment worth it to them.  
A cash-back program is a rewards program where, instead of earning points, you get cash back which can be used towards future purchases. 
A lot of credit cards offer cash-back incentives for their customers in exchange for an annual fee. 
A lot of modern companies are using mobile programs because they're environmentally friendly, harder to misplace (because people are always on their phones), and customizable. With mobile programs, businesses can use tailored rewards programs to meet each customers' personal preferences. Mobile apps are useful because they engage and connect users to your company.
A good example of a company that uses a mobile program is Starbucks. The Starbucks app gives users the ability to pay for food and drinks and collect points on their smartphone.  
Benefits of a Rewards Program
So, now that we've established what a rewards program is, it's time to talk about how having an established rewards system is going to take your dance studio to the next level. Interested?  
Read on to learn the ways that having a rewards program can benefit your dance studio. 
#1. It Connects you to your 
Clients 
Having a rewards program connects you to your clients. It tells you their buying habits and preferences, interests, and what they value in your dance studio business. When your dance students feel like they're getting special treatment at your studio (through tailored rewards points incentives) they'll feel a sense of loyalty to your dance studio. 
Personalized offers, where you take into account those individual preferences, need to be attractive and worthwhile to your students. So be sure to allow your patrons to earn points towards big-ticket items (such as a free class or free merchandise). Doing this will help keep you stay engaged with your clients and keep them excited about dancing at your studio.  
#2. Encourages 
Client 
Retention 
Did you know that aside from running a state-of-the-art studio, having a rewards system is one of the best ways to retain clients?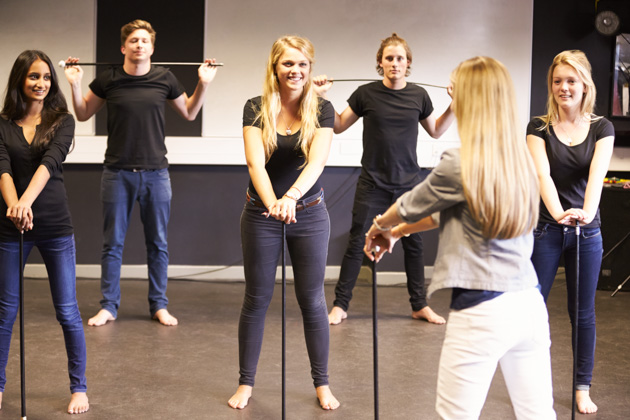 Having a rewards system builds customer loyalty because it encourages people to return to your studio (and continue to collect points). Your students want to know that they're getting more from your studio than just dance classes. They want an experience, and it's important to give them one.   
The reality is that repeat customers produce the most revenue for businesses. Not only do they tend to spend more than casual patrons, they can also refer their friends to your dance studio. That's why it's vital to set up a strong rewards program that is attractive and incentivizing for your dance students.  
#3. Elevates your Business
Another important factor to consider is your reputation. A good reputation can catapult you to popularity, and a rewards program that encourages and incentivizes positive reviews is the key to seeing your brand soar. Positive reviews lead to more customers, and more customers mean more money and growth for your studio. That's why we recommend you to look for a rewards program system that helps build your reputation. 
WellnessLiving offers an incentive-based rewards system that will boost your dance studio business. What does that mean? It means that our rewards system helps motivate your students to engage with your studio. How do we do that? We offer sophisticated software that gives you the ability to reward points to dance studio members who:  
Refer fr

iends

 

Book classes online

 

Buy products 

 

Leave reviews

 
When your clients do one or more of these things, they can earn points which can then be redeemed for rewards. Do you want your students to redeem points for merchandise? Done! Or do you them to use their points towards a class? That's possible too! The choice is yours!  
We also give you a widget that you can place on your Facebook page, and this widget puts your best reviews right at the top of the list (where prospective students can see them). Additionally, because we're integrated with Reserve with Google, potential customers can see your positive reviews and book with you directly on Google.  
#4. Increases Growth 
Let's talk more about dance studio growth!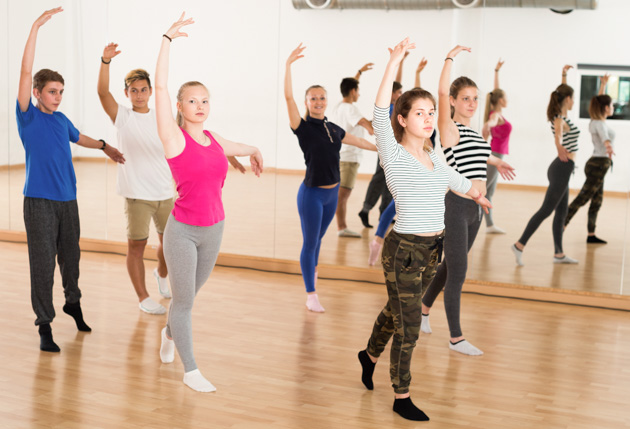 To get loyalty you have to create it. A loyalty program that allows you to tailor its features to suit your business and clients is what will help you grow.  
Our rewards program helps you flourish because it can be tailored to accommodate your dance studio. If you're finding the thought of a rewards program daunting, don't worry about it! Our customer support team will work with you to help you get the most out of our rewards program so that you can quickly start seeing a return on investment.  
While starting a rewards program may seem like you're losing, the reality is that's not the case. A rewards program can go a long way to help you increase sales and retain customers. It's high time that you get on board!  
The 
WellnessLiving
 Way
Here at WellnessLiving, we want to see you succeed. We know that our software works for business owners because we've seen how it's helped our customers grow.   
Take Allegro Music & Dance Academy as an example: since transitioning to WellnessLiving, Allegro has grown exponentially (doubling in size) and is now saving about $3000 a year in merchant and processing fees. That's just one example from a business who was looking for a better way and found it with WellnessLiving.  
Let us be a part of your success story too! If you're interested to learn more about how our software can help streamline and grow your business, feel free to book a demo with us and learn why so many dance studio owners are choosing WellnessLiving.