Oct 23 2020, 9:15 AM
Run a Successful Fitness Business Page on Instagram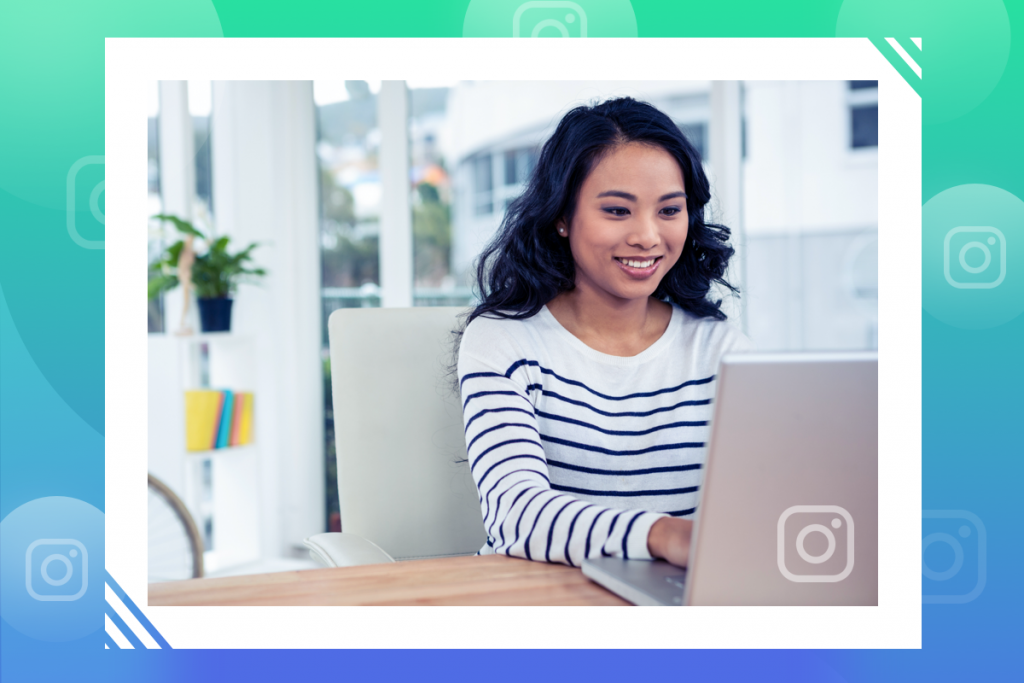 Is your business on Instagram? While you may be using Instagram personally, if you don't have a fitness business page, you're behind the times. Check out these stats that'll show you why:
There are over 1 billion active users.
For every 10 users, six log in at least once daily.
About 180 million accounts are using #fitness.
You need to get in on that! Growing a large Instagram following means engaging with your community, but any relationship worth keeping takes time to build! Boost your following by featuring info like how easy it is for people to find and book with you. Here are a few examples of WellnessLiving clients doing what it takes on their Instagram pages:
Use our expert tips to run a successful Instagram page with authentic content that'll grow your fitness business:
Make sure you set up a business page
Let's be clear: a personal account is not the same as a business account. To use Instagram to grow your business, you need the benefits of a business page:
Ads: Advertise your business and reach more potential clients.
Info: Get your info like hours, website, and contact details noticed, so it's easy for leads to reach you.
Insights: Track data on campaign performance, who you're reaching, follower insight, and how they interact with you, so you can target and tweak your content for maximum effect.
Engage with your community
Start conversations with your audience – create Lives, Stories and IGTV that encourage engagement, comments, and interaction.
How can you measure success? Here are a few ways to get an idea of how your page is performing:
Basic analytics: Determine which posts are most successful with the View Insights tab to track the number of likes, followers, and comments.
Impressions: Compare performance with the Discovery tab to gauge which hashtags are most popular.
Engagement: Instagram rates your post engagement over 12 months, so you can see your hits and misses. In your Metrics under Feed Posts, they're sorted by top performers for stats at-a-glance.
Instagram Stories: Check on Insights for the last 14 days to know how your stories are performing.
For best results, focus on posts that encourage engagement, like:
Posts featuring popular instructors or classes to generate interest.
Announcements about new services, reopening, or closures so clients stay informed.
Joining in on national fitness or nutrition days to reinforce what you stand for.
Links to your blogs to display your expertise.
Sharing client content to spark excitement and boost search results. Use #fridayfeeling for wellness, show progress and highlight long-term clients with #throwbackthrusday, use #mondaymotivation with promo clips of your studio, and give fitness tips with #tiptuesday.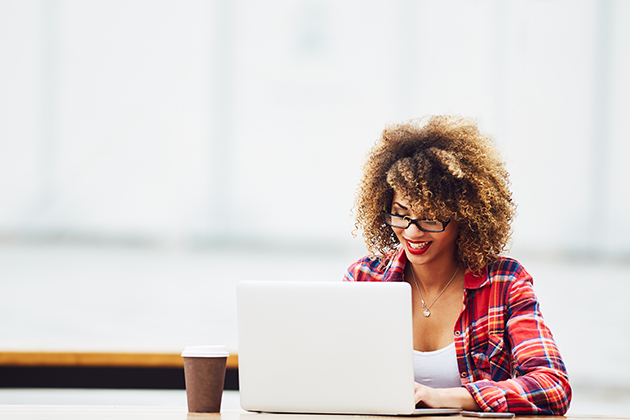 Share fitness biz success stories
Show the world how you've helped others reach their goals with photo and video proof. Once they see the results, they'll be inspired to give you a try! Here are some goal-getters to feature:
Clients who've achieved their weight loss target
Customers reaching a personal best weightlifting goal
Visitors who've hit a milestone like 100, 500, or 1,000 classes
Client successes like: overcoming an injury, reducing back pain, gaining muscle, or improving flexibility
Take advantage of Instagram stories
Did you know that over 500 million people use Instagram stories daily? Keep your audience interested by sharing the most important moments of your day! Your stories offer your audience a slideshow in a highlight reel format. Use actual video, images, and related content to your stories to engage your audience.
As a fitness professional, you're always on the move – Instagram stories are the perfect way to take your community with you! Your stories disappear after 24 hours, leaving your audience ready for your next adventure. Create a sense of urgency with your Instagram stories so they won't want to miss them, by including:
Quizzes: Test your community's knowledge on your business, your team, exercise benefits, and more!
Polls and surveys: Ask about your audience's favorite yoga poses, stretches, workout equipment, or about adding a certain class to your roster.
Countdowns: Launching something new? Hosting an event or a new promo? Tease your audience by counting down until the announcement.
Make sure your content stands out with stickers, gifs, and flashy additions that'll get noticed!
Don't forget about Instagram TV
Instagram TV (IGTV) is a fantastic opportunity for you to show off your stuff! Allowing you to post long-form video content (up to 15 minutes long from a mobile device and up to 60 minutes long when uploading from the web) for you to really hold your audience's attention. Simply post to your account to get started!
How do you post from the Instagram app on your iPhone or Android mobile device?
Click on the Plus (+) button at the bottom of your Instagram account
Choose Next at the top right corner and select Long Video
Pick a video from your Camera Roll (iPhone) or Add from Gallery (Android) and tap Next
Assign a title and description, tap Post, and you're good to go!
Here are few ways to add value and communicate your offerings to your clients:
Share tutorials with workouts, yoga poses, stretches, boxing moves, and more!
Promote your virtual or live classes with teasers.
Feature an FAQs segment to answer questions from your community on specific fitness or health topics.
Remember: don't replace your revenue with free content. Offering teasers and great info is a must, but use IGTV to get more in-studio and virtual visits!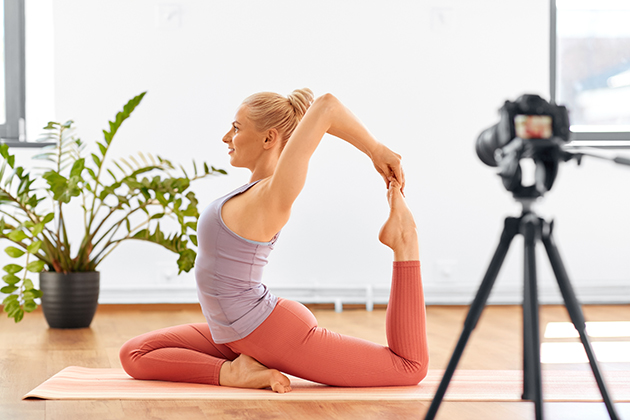 Schedule your content and be consistent
Staying organized is the way to grow your following, so schedule in advance! If people know when to expect your posts, they're more likely to tune in. And putting a system in place means you won't have to scramble for content when life gets busy.
Use the extra time to get creative with formatting, hashtags and emojis, engage more with your clients, and build that connection. Create a social media calendar to keep your content varied, interesting, and consistent.
And there's an app for that! Here are some of the best social scheduler options out there:
Grow your business INSTA-ntly
It's time to make Instagram work for your business and see real results with a pro strategy and expert tools. And once you're social media savvy, WellnessLiving helps you take care of the rest! From automated marketing to staff and client apps, we'll help build your business. It's time you learn about all the ways we can help! Book a free, no-commitment demo with WellnessLiving today.