Aug 28 2019, 3:44 PM
How to Sell Merchandise at Your Wellness Center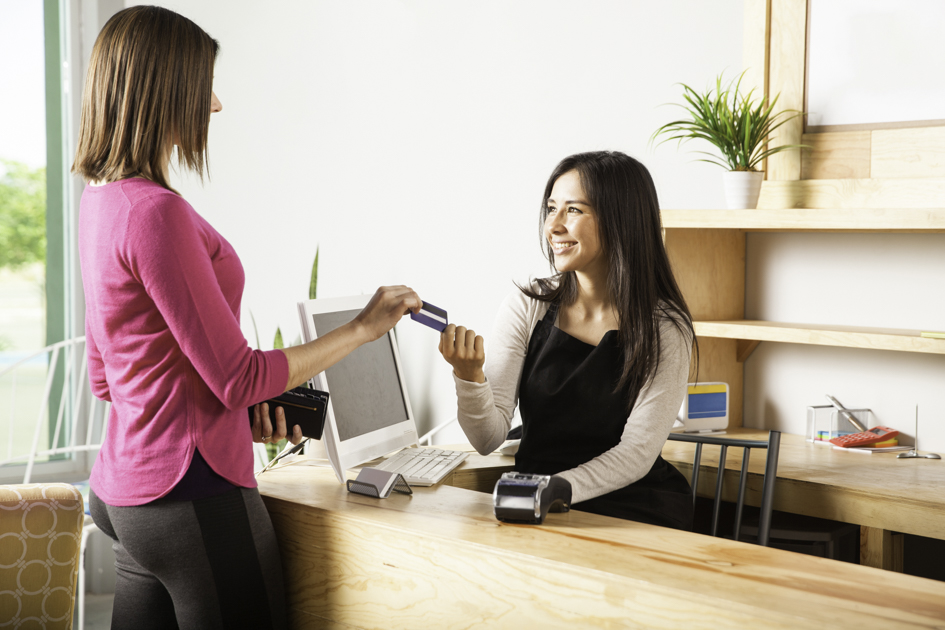 Looking to make your wellness center more interesting? What does the retail portion of your business look like?
There are countless benefits to selling merchandise at your wellness center.
First, you'll increase your revenue as this is an alternative source of profit. Not only will clients get the chance to enjoy your services, but you'll also become known for your own line of products.
Second, this will increase client loyalty. If customers like the types of products you sell, they'll keep coming back for more!
Third, wellness center merchandise is a great way to boost brand recognition. Think of the items you sell as free advertising space. With your business's name and logo on all merchandise, your facility will become more popular than ever!
Need we say more?
If you're looking for a way to make your facility unique and offer clients something they can't find elsewhere, this is your answer!
How to Sell Merchandise at Your Wellness Center
Now that you know why you should introduce a retail space into your facility, let's discuss how this can be done. We've compiled a list of the necessary steps needed to effectively carry out this exciting venture. Get ready to take your business to the next level!
1. Decide what you want to sell
The first step in setting up retail at your wellness center is deciding what you want to sell. By finding your niche, you can make your products exclusive to your brand.
The best way to approach this step is to study your current client base. Who are the types of people who enjoy your services? Do you attract working professionals looking to unwind, millennials who want to feel refreshed, or an older crowd who wish to maintain their sense of youth? Once you've established who your ideal customer is, start brainstorming the types of products you'll sell. This will give you a clear idea of the kinds of items your clientele would be interested in spending money on.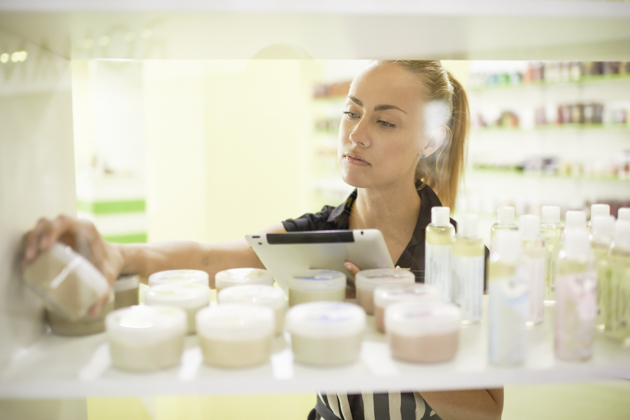 Now that you know who your target audience is, the next step is to find your niche. In order to stand out in a sea of competitors, your wellness center merchandise must offer something different. The more specific, the better. Many facilities offer a range of items such as creams, oils, candles, bath salts, face masks, serums, and the list goes on and on! Instead of offering different types of products, consider specializing in only a few. How will you know which items to focus on? Study which services are most popular at your center. If clients gravitate towards facials for example, consider starting your own line of face masks or cream that would interest them.
Another important element to consider is the composition of your products. So many skincare items are filled with chemicals and ingredients which are hard to identify. Why not make your merchandise stand out by making it completely organic and vegan? The brand Juice Beauty has done this and even has products which use plant stem cells to fight wrinkles! Think about incorporating a unique element into your items to make them one of a kind!
Once you've decided on the types of items you're going to sell, don't forget to brand them! Like we said before, with your wellness center's name and logo on all of your products, your center will become a household name in no time!
2. Decide how to price items
Coming up with a price list for your wellness center merchandise can be a tricky process, but by looking at certain factors, the numbers will become clear. Let's dive into this a little deeper.
The best way to decide on a price list is to keep your clients in mind. What are their current spending habits at your facility? To make your products desirable, make sure that they're not too expensive and maybe slightly more economical than your competitors. If your clients feel that they are getting quality items for a great price, this will increase their loyalty to your wellness center!
Also, consider the types of ingredients that are used to make your items. If they're more expensive because of their uniqueness in the market, price your items accordingly. In the end, your business must be able to sustain itself year after year, so make sure to price your items with a reasonable profit margin in mind.
3. Decide where to source your products
Now it's time to research reliable suppliers that can produce your wellness center merchandise.
When looking for suppliers, try to stay as close to your area as possible so you can save money and stay on top of all aspects of production. Shipping costs can be very expensive when dealing with international suppliers, so staying local can be extremely cost effective. By being close to your place of business, you also have the ability to stay on top of every step of the production process. Being able to have regular meetings with your suppliers to discuss product design, packaging, and so on will help you achieve the vision you have for your wellness center merchandise. Be as clear as possible when discussing options with your suppliers and make sure a prototype is developed before you spend money on the production of all your items.
Another important tip is to agree on a certain number of units every month. In the beginning, study which products are most popular with your clients and order accordingly. Many business owners fall into the trap of ordering too much and paying costly fees on storage facilities.
If you're not at the point where you can invest money into your own product line, consider partnering up with an already established brand! Look into local health and beauty business owners and reach out to them. There may be more than you think. And who knows? You may make a new friend or two (or more)!
4. Decide where to sell your wellness center merchandise
You're ready to set up shop! Attract more clients and broaden your target audience with both a physical and online store.
It's important to designate a special place in your wellness center for your products. The layout of this space and the placement of your products is extremely important to attract more customers. Accommodate your clients with a space wide enough for them to be able to walk around and browse. The more products you can place at eye level, the better. Another important thing to keep in mind is to always place new arrivals in the center of the store to attract customers towards the latest releases. Give your clients the freedom to walk around and take their time.
Remember, your retail space should provide your customers with a memorable experience. Create an inviting and relaxing atmosphere with scented candles and comfortable seating so they'll feel right at home! Staff should be close by to help customers with anything they might need, from information on a product to trying out testers. To make your retail space unlike any other, set up a station where clients can have express treatments using your wellness center merchandise!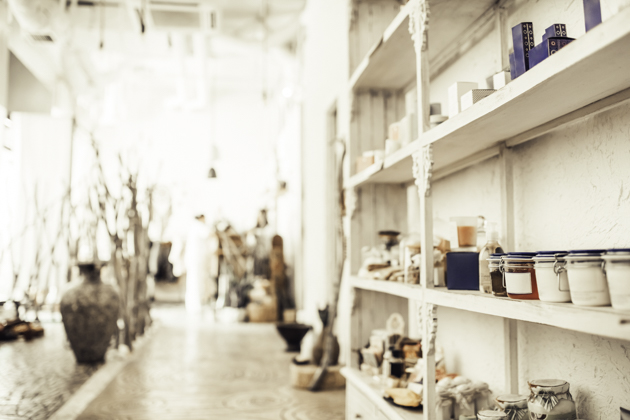 With the opportunity to provide clients with such an incredible experience in your center, you might be thinking, is an online store really necessary? The answer is yes! An online store can help catapult your sales and widen your target audience. The future of business is digital, as several people opt to buy online. Give your clients the gift of convenience and mobility with this option!
Set up your own store online with WellnessLiving! Sell all items in your virtual wellness store, in addition to gift cards, services, and passes. Customers can browse products, choose their items, and pay using a credit card all in a few simple clicks from their phone! With WellnessLiving's all-in-one wellness center software, you can save a customer's credit card information on their account to save time on future purchases and send them electronic receipts. It doesn't get more convenient than this!
5. Decide how to market your items
To increase sales, you need to devise a marketing plan. Let the world know that your wellness center has something new and exciting to offer!
There are several different methods to choose from to advertise your wellness center merchandise, from email marketing to social media. How do you decide which to choose? Get to know more about your ideal customer and how they like to receive new information. For instance, social media is most popular with millennials and Generation Z. If this makes up the majority of your clients, post on platforms such as Instagram and Snapchat to promote your products. Consistent, fresh content is always vital in keeping your customers engaged, so post information about new products and how they can help your clients.
You can also reach out to local radio stations and daytime TV shows to market your facility. Educate people on your products and services, and how both can give your clients the sense of relaxation and rejuvenation they're looking for.
What it Comes Down to Is…
Selling merchandise at your wellness center can take your business to new heights! Increase your profit and brand recognition in no time by taking all the necessary steps we just mentioned!
Let WellnessLiving help you during this exciting time! Not only can we help you set up an online store, but we can help increase your center's popularity with our Reserve with Google integration, boost your client retention with client retention programs, and the list goes on!
Ready to take your business to the next level? Book your free, no-commitment demo with WellnessLiving today.