Apr 24 2020, 9:00 AM
Setting Up for Success: Tips for Hosting the Best Online Classes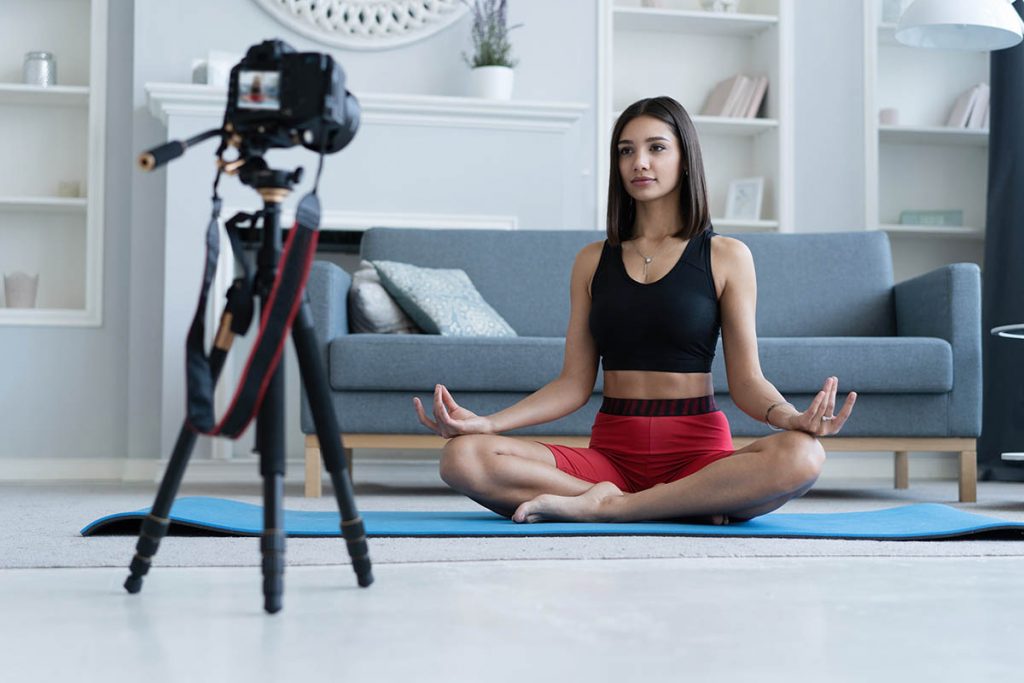 Health and wellness businesses across the globe have felt the heavy impact of COVID-19, forcing companies to re-think their strategy to adapt to the world's new needs. When you rely on person-to-person transactions, how do you stay relevant? If you can't get up close in person, you do the next best thing: go virtual! Pivoting to an online model with recorded classes or livestreaming content allows you to bring in additional revenue and stay connected with your clients.
With so much competition to attract online attention, you need to address your clients' needs with your superior service. So, how do you get your virtual game to the next level? Get some help from the pros! We've put together a list of must-haves so you can reach expert status in a flash:
What do you need?
It's important to have the right tools to do the best job you can for your clients – they're expecting the same level of service they've come to know and love from you. From your location to your streaming device, here's a quick list of what you'll need to get savvy online:
A video source (laptop computer with a webcam, tablet, smartphone or video camera)
A livestreaming platform like Zoom
A secure, reliable Internet connection or wired Internet access
Encoder software (this takes your video and audio data and makes them web-friendly, converting it into a format that's easily streamed)
A quiet, well-lit room
A clean location
Now that you've got the basics, want to go even further? Here are a few upgrades we suggest for even better production value:
An external microphone
A higher-end camera
A tripod
LED lights/LED ring light
Video editing software (free or paid) to merge videos, add your logo and overlay graphics
Lighting
Why is lighting so important? The right lighting draws the audience's eye where you want it to go and sharpens the details so your viewers don't miss a thing. Bad lighting can even distract your viewer from what you are trying to show them. Lighting can actually make or break your live stream!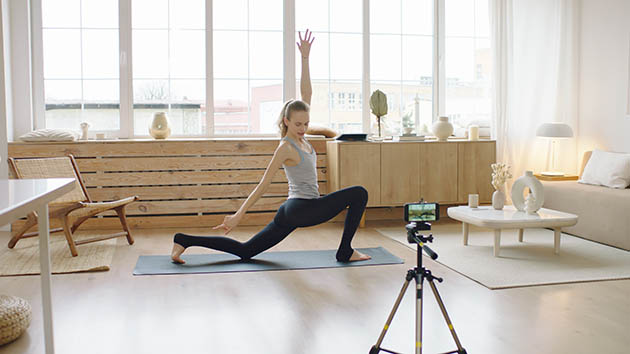 Pro tips:
The best and most flattering source of light is natural, so pick a sunny place in your house for your filming.
Plan for your background and framing, taking into consideration shadows and what time of day offers the best light.
If you can't use natural light, LED ring lights are inexpensive and easy to move around.
Sound
What your audience hears is just as important as what they see. You don't want to turn your audience off with distortion or background noises. Keeping your audio clear and uninterrupted will hold your audience's attention and have them coming back for more.
Pro tips:
Avoid any background noise when live.
Speak clearly and slowly.
Pause to allow conversation and ask participants to mute their own microphones during your audio.
If you need to use music for your session, call up a friend and have them test the sound to make sure you have the right volume and clarity.
Boost your performance!
Haven't performed for a virtual audience before? No sweat! Remember to exude the same enthusiasm you have for your in-person classes. Project your passion, engage with your audience and get comfortable teaching in your new setting.
Pro tips:
Use your hands, facial expressions and the inflection of your voice to stay interesting.
Choose a background that's not busy or distracting.
Make sure you have a clear camera angle and check that it's correctly positioned so nothing gets cut off.
Make eye contact with the camera lens so that your audience feels connected.
Use a tripod for stability and steady/continuous filming.
Testing your livestream
Don't go live to your clients on your first try! A few days before your first live stream, test it with friends and family to get it right. These are your "beta testers" and they'll give you feedback so you can improve on the audio, lighting, angles, etc. To give your audience the best product possible, you'll need a practice round (or two) to get it the way you want it.
Follow up with clients
Want to know how you're doing and whether your customers are happy? Ask them! Was there something your clients liked or didn't like? Was it easy to join? Was the class time convenient? Is there something they'd like to see next time? Get feedback from your audience so you can make changes, refine your product and better your livestreaming skills as you go along!
With the effects of COVID-19 forcing businesses to adapt, become an industry leader with your livestreaming expertise. With the proper tools and the best techniques, you'll find a way to keep your clients coming back for more during the pandemic, as well as long after your doors reopen.