Nov 27 2020, 9:15 AM
Show Customers You Care During the Holidays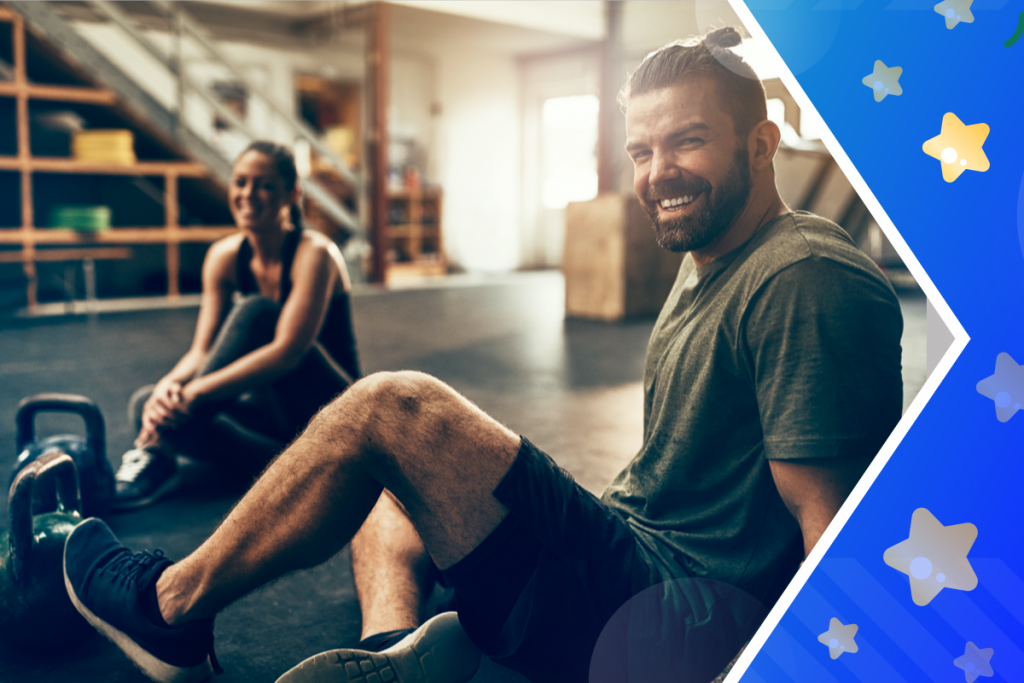 The season of gift-giving is upon us: Christmas, Hanukkah, New Year's, and more! From COVID-19 closures to taking your business online and back to reopening, so much has happened this year. Your customers have stuck with you—it's time to step up and show your appreciation during the holidays!
Recognizing their support is part of a greater strategy to retain clients, build relationships, improve your client experience, boost your reputation, and stand apart from the crowd.
In this blog, we'll talk about gifts to give your customers to show them you care. It doesn't have to be a grand gesture; small, thoughtful acts go a long way toward building loyalty. Here are some suggestions from our experts:
Send them a holiday card
In this electronic age, sending regular mail will get their attention! People love to display their holiday cards, so make sure yours is included. With WellnessLiving's direct mail postcards, it's easy to set up a holiday card campaign, customize your design, and add a personal touch to show you care!
Send cards to new clients, loyal clients, and even those who haven't visited your business in a while. You might be surprised at the results! Sometimes all it takes is a reminder or a thoughtful gesture to get someone to return to your business.
And, you can sneak in some marketing, too. Promote your exclusive holiday offers like gift cards, merch, or discounts at your business, while spreading the holiday cheer!
Hold a virtual holiday party
Having a tough time getting the gang back together? With capacity restrictions now in place, it's time to get creative with a virtual holiday party! How can it be done? It's easier than you think…
You've already integrated with Zoom, so get to work creating something fun! With WellnessLiving's Zoom integration, simply set up your virtual holiday party, invite clients to join, send out reminders, and track attendance.
Did you know that one third of consumers feel like a brand they love doesn't care about them? Prove them wrong! Use this time to get social: discuss new business, engage in conversation, and really connect with your community. You can even host a free class or meditation at the party to make it extra special and show that you're invested, too.
Offer a one-time discount or a free service
How else can you show the love to clients at holiday time? Add value! They're already investing in your business, so sweeten the deal with freebies or savings to give clients even more value at this time. Here are a couple of ideas to get you started:
For clients who purchase individual passes, offer them a free class! Even better, give them two passes so they can bring a friend and encourage more people to give you a try.
Offer a limited time discount (think 20% to 30% off) as a reward for people purchasing in-person or virtual memberships. If you can swing it, an offer like this one could up your memberships and keep clients coming back all year.
We know that not every business is in a position to offer a free class or discounted service, especially because many of us are still in recovery mode. Look at where your business is at, weigh the benefits, and decide whether you can do it—it's a great way to show those loyal customers how much you care!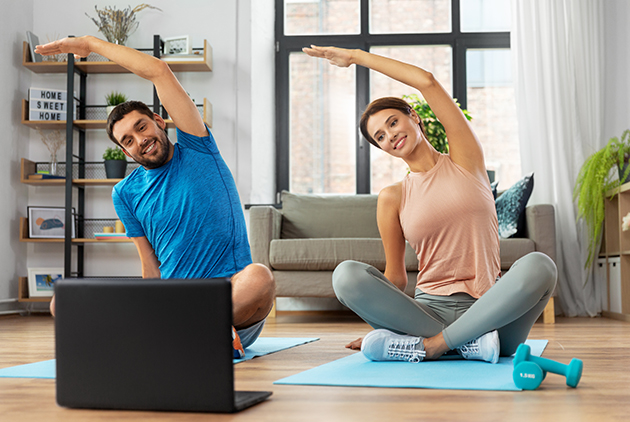 Give them a special holiday promotion
What are some other holiday gift ideas for clients? We've got you covered with the best ways to reward loyalty and show your customers that you appreciate their support! Have they been with you over the long haul? Attended an impressive number of classes? Achieved a goal you've worked towards together? Here are a few ways you can show them how much you appreciate them this holiday season:
Give out free merch like branded water bottles, apparel, or clothing. This one's a win-win because it's free advertising for your business at the same time.
Offer clients what they really want with a gift card they can redeem for products or services at your business.
Offer a discounted or free one-to-one class or session with a trainer or instructor at your studio.
Host a special series of exclusive classes available only to your very best customers—for free!
Enter their names into an impressive grand prize draw. You can get prizes donated, offer a free three-month membership, or choose another exciting reward. You could even set someone up with equipment at home so they can make the most of your virtual services!
Double their rewards points
Use your WellnessLiving loyalty rewards program to show clients they matter, letting them earn more points towards discounts, prizes, services, and more. Think of it as a way to boost your holiday sales, too—the more they spend trying to reach that reward, the bigger your bottom line gets!
How can they earn double the points? When they do any of these things:
Bring or refer a friend.
Leave a review about your business.
Share a positive social media post or review of a recent experience.
Make purchases like renewing a membership, renting your equipment, or buying your merch.
Sign up for and attend your in-person, virtual, or on-demand services.
If they reach a milestone at your business like 100, 200, 500 classes, or more!
Give the gift they'll love this season!
It's important to remember with everything we've been through this year, your clients have weathered it with you! Keep them happy and feeling appreciated, and they'll be a loyal customer with you for years to come. Show them you care with gifts from your business like holiday cards, virtual events, discounts, holiday promotions, and extra loyalty bonuses.
With the tools from WellnessLiving, you'll show your appreciation, manage your promotions, and get your business to the next level this holiday season! What else do we offer? Book a no-commitment demo with WellnessLiving today to learn about all the ways we can help you manage your business.