Jul 23 2019, 11:42 AM
How to Create a Social Media Marketing Plan for Your Pilates Studio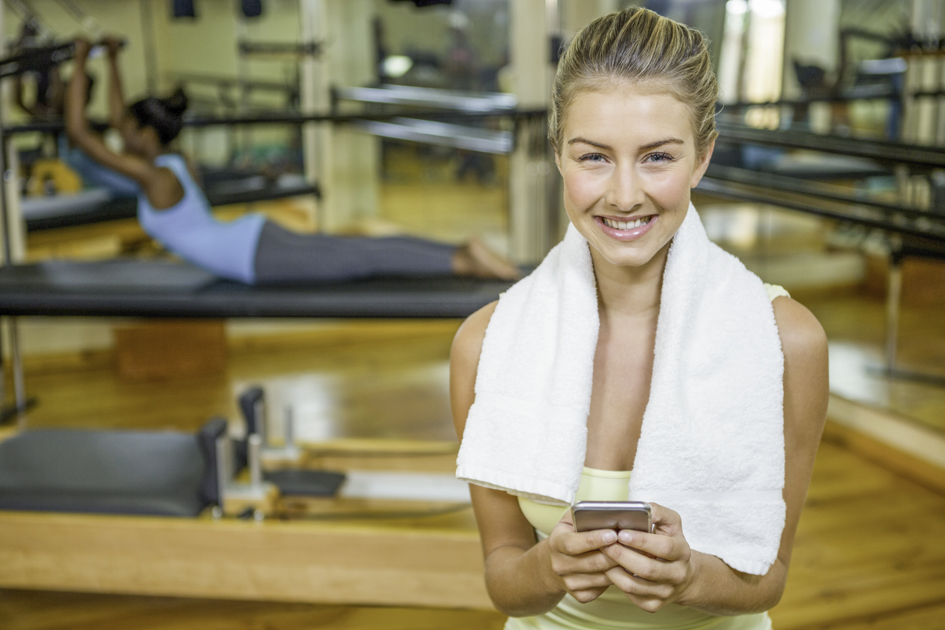 Have you been thinking about incorporating a social media marketing plan into your strategy? These platforms may have started out as a way to connect with family or have real-time access to current events, but they've evolved into a marketing tool for businesses. It's time for your Pilates studio to get social!
You may have a killer marketing plan already in the works, but adding the element of social media will really take your studio to the next level. While it's true that it's just part of your overall marketing plan, we can't stress enough the weight that social media holds for your Pilates studio in today's marketplace.
Social media strategies for Pilates studios aren't always top of mind, but we're here to tell you why you need this in your life! Using social media to market your studio is a game-changer, offering business advantages unlike any other in our mobile-based society.
The Benefits of Social Media Marketing
It's easy to see how in today's world of instant access to information, working on the go and fast-paced lifestyles, social media is a tool for business. We'll let you in on the specific benefits your business can look forward to with a social media marketing plan:
Develop relationships with your clients
The biggest advantage to a social media marketing plan is that it allows you to connect with your clients in a way that isn't possible during a busy check-in time at the studio. Not only that, it allows you to follow your clients' feeds and get some insight into what they're interested in when they're not practicing Pilates.
Great businesses are built on great relationships, and social media is a great way to make those connections!
Think about it this way: what better way to get to know your target market than to see what they post, what they like and what they engage with on social media?
It might be funny to think that you can learn more about your clientele remotely, but making that connection and staying in touch is how you build loyalty, increase your brand awareness, and up your revenue.
Reach broader markets
Marketing through social media affords you the opportunity to reach an audience you wouldn't otherwise have access to. How does this work? Well, because social media is based on a networking model, it's a given that content has the potential to reach large amounts of people with seemingly little effort.
Not only can you reach the clients that follow and like your pages, but their engagement means that you can access their friends, too. Having someone 'like' your post, comment or tag a friend all ensures that your content reaches more people—and a wider network could just translate into more clients and a busier studio!
Track your progress
One of the amazing advantages that social media marketing has over traditional marketing is that it's results-driven. Wondering what content is most interesting to your readers? Want to see which market is your most responsive? Looking for info on your audience? All of these stats and more are available through each channel!
This can be a huge time and money-saver: you can adjust costly and time-consuming marketing initiatives that aren't working. With just a few clicks, your social media analytics will tell you everything you need to know about how your content is performing. Now that's a winning strategy!
Not a social media guru? Not a problem. We can help you get started on your successful social media marketing plan and have you reaping the benefits in no time!
How to Create a Social Media Marketing Plan
Step 1: Define your purpose
Start your social media marketing plan by determining what you want to gain. What are your goals? What end result are you looking for? Remember, you're playing the long game here. Of course bettering your brand and increasing sales are fundamentally important, but how will you get there?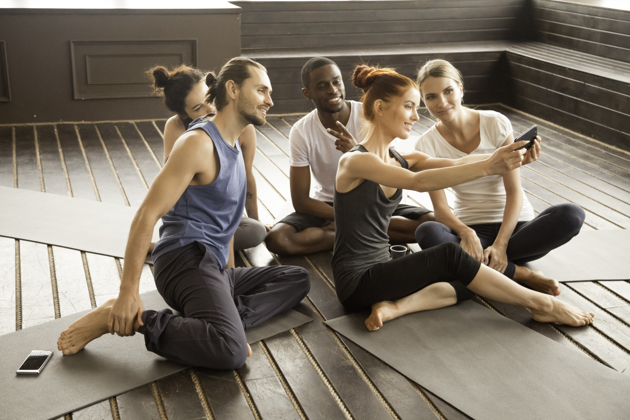 We suggest setting out S.M.A.R.T goals (Specific, Measurable, Attainable, Relevant and Time-bound). This simple approach will provide the framework for you to set up your social media marketing plan for success right from the start.
Determine your end game and how you will measure success to better your business like a social media pro!
Step 2: Narrow down your content
The social media world is a large platform and there are several approaches you might take to reach your audience. This step relates directly to your brand and corporate identity.
For example, have you established yourself as an expert in your field? If your clients look to you for education, that's an important factor to incorporate into your social media marketing plan. People who are interested in Pilates are bound to search online for information. Consider posting content like blogs with educational and interesting tidbits, sharing content from other industry experts, and offering infographics with stats for reference.
Looking to inspire your audience with your feed? Post content with that in mind, like a daily affirmation, spiritual post shares or tips for gratitude. Anything that you think will appeal and is relevant to your audience is fair game here.
A word of caution: many businesses devise a social media marketing plan with the thought of increasing sales by flooding their feeds with promotional material. While offers can certainly be part of your plan, keep in mind that social media marketing is about engagement and community. People who feel like they're just there to receive promos will almost certainly unfollow your account.
For a simple strategy, take a look at your audience's interests and post a mix of content.
Step 3: Pick your platform
Social media can seem overwhelming, but it doesn't have to be! Each platform has their specialty, so you can decide which one works best for to start with. Don't take on too much and you'll get the hang of it in no time. Here's a little cheat sheet to explain the basics of each of the 5 major platforms:
Facebook: Used mainly for relationship-building and a community feel, it's a place for all sorts of content, including links to your blog and sharing other people's relevant posts.
Instagram: Images and video are used to encourage engagement. It's all about the aesthetics on this one – the prettier the image, the more attention you'll attract.
Twitter: Best used for small bites of information like news, announcements, or links to draw attention to your studio. It's a great place to curate content with hashtags!
Pinterest: This is a scrapbooker's heaven, with boards to pin your interests and organize like-topics. Don't discount this one for your business, tons of great content could go on a Pilates board.
YouTube: Great for brand awareness, this is a visual platform where you can post videos for your audience. You can also post links to your YouTube channel on other platforms to cross-market.
Posting on multiple platforms should be your long-term goal, but ease into it for best results. Try out one to two at first if you're just starting out, and then broaden your scope as you get more comfortable.
Step 4: Get organized
Scheduling is another way to take your social media marketing plan to expert status. The more organized you are, the better your content will flow.
How can you get organized? Create a content calendar! This can be done digitally or on paper, whichever works best for you. Laying out your schedule will give you an overview, the perspective to mix up your content and the ability to see where there are any holes in your posts.
Don't go into auto mode here! This isn't just a 'set it and forget it' approach, you still need to be mindful of what's working and where you can join the conversation. Watch for engagement, respond to questions and comments, and stay involved with your audience.
Look for patterns and spikes in interest so you can tweak your content to maximize your results!
Step 5: Be consistent
Consistency is an important element in your social media marketing plan. We gave you a brief look at how to use each platform above; and as long as you post consistent, valuable content that's relevant to each platform, you should be well on your way.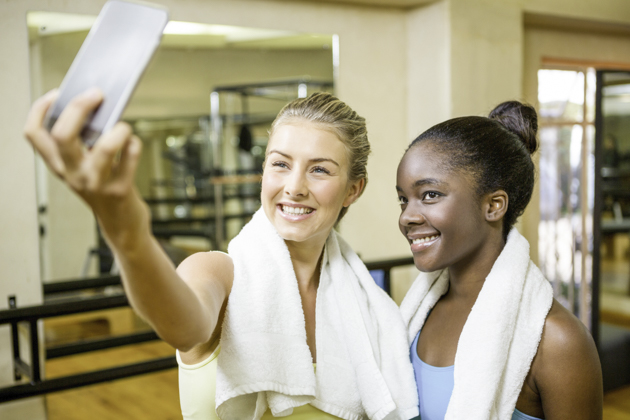 Why is consistency so important? You want your clients to know what to expect from you, that's what builds relationships, increases loyalty, and grows your business.
Your audience will come to rely on your posts, they'll look to you for consistency in your content, as well as in your frequency. People like to get to know businesses they have relationships with and social media is just another way to connect.
When your audience gets into your routine and knows what to expect, you'll be amazed at how much growth you'll see in your social media (and in your real-life) community.
The Final Word on a Social Media Marketing Plan for Your Pilates Studio
Social media is an effective way to build your network, connect with your community, increase your brand awareness, and boost your revenue. More than 3 billion people are using social media daily, so it's no passing fad! Start slowly and get help to reach your audience and become social media savvy in no time.
Looking for help? Get focused on your social media marketing plan and we'll handle the rest! Our Pilates studio management software offers everything you need to run your business. From easy-to-use online booking, to automated marketing, to a rewards program, to staff and client apps, to staff management, and much more, we got your back! There's no need for any disruption to your business while you're upping your social media game, book a free, no-commitment demo with WellnessLiving today!