Jan 21 2020, 9:00 AM
Social Media Tips for Your Dance Studio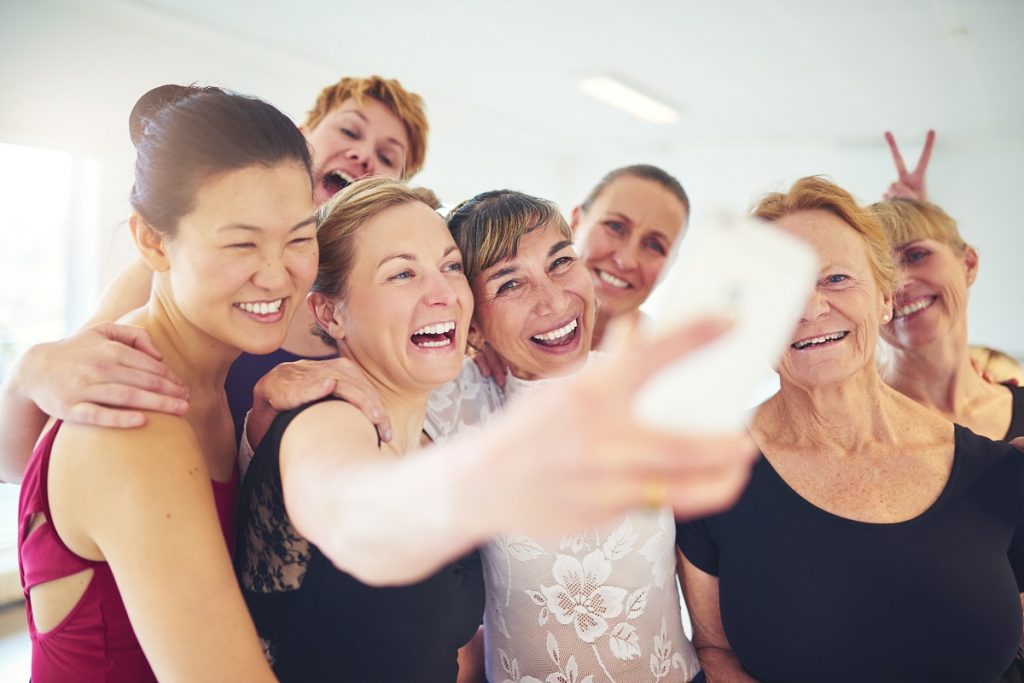 Do you have a solid social media strategy to market your dance studio? It's time to promote your business on social media to get attention, keep clients engaged, and watch your profits grow.
Make use of today's tools to help get you where you want to go! Use dance studio software to get to know your students, direct your clientele to your channels, and keep them invested in your business by making the most of the tools available to you.
Not sure just how much weight social media carries for businesses? Based on recent research, here's how consumers are using social media these days:
54% of people say they use social media to research products
37% of consumers say that social media is a source of buying inspiration
71% say that if they've had a good experience with a company on social media, they're likely to recommend that company to their friends
That sounds like a huge opportunity to stand out from the crowd, appeal to your market, and make conversions, just by mastering the art of social media! You want to get people's attention? Show up where they're spending their time and get noticed. With some concentrated effort, you'll be looking at some seriously impressive results!
5 Social Media Tips to Get Started
If you're not a social media master just yet, don't stress! We've put together a list of pro tips that'll have you seeing results for your dance studio in no time.
1. Get to Know Your Target Audience
Social media is about engaging your target audience so they stay interested and invested in your business. So, who is your dance studio focused on? Who are your clients? Put together a client profile so you know exactly whose attention you're looking to get and then develop a strategy to target that exact profile.
Think about things like how old they are, what they're interested in, what classes they typically attend, and any other relevant info you can use to be as targeted as possible. The more specific the client profile, the more you can work on keeping their attention with content just for them.
Think about your current clients too. Could you expand their accounts? Are there more classes they could take? Could you interest them in bringing their friends? Marketing your dance studio isn't always about attracting new students, it's often about looking at your current roster and growing your existing clients.
Great news: you don't have to do all the work yourself! Use your dance studio software to create client profiles so you can get to know your students better. With WellnessLiving's dance studio software, you can see info like when and how often they visit, what classes they're taking, buying habits, and more!
Get your dance studio software working for you so you can focus on your message and reaching the audience you need to grow your dance studio numbers.
Use the tools you need to get to know your students so you can start building those relationships, along with your business!
2. Make a Plan
Now that you know who you're targeting, it's time to get your content together! We suggest creating a social media calendar to stay on top of your schedule. While content can often seem spontaneous or in the moment, the most successful social media marketers pre-plan, pre-record, and prepare their content in advance. It pays to be organized and know where you're social media content is headed.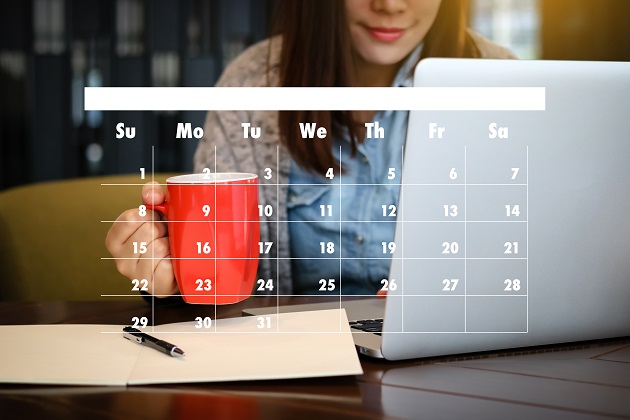 Don't be alarmed! We know that content creation can be overwhelming, but we're here to help. Here are a few simple tips to program like a pro:
Use a calendar. Decide how many times per week you want to post content and then plug your topics into the dates to look at the big picture.
Move things around if needed. For example, you might notice that you've accidentally scheduled similar content for the same week and this 'big picture' approach gives you the opportunity to adjust your schedule with time to spare.
Mix in a variety of different types of content from stories and video to blogs and posts. Consistency is key, but you don't want to bore your audience with the same old. Remember how full our feeds are, so get attention with interesting, varied, eye-catching content.
Start by creating content so you're ahead of the game! When you prepare a few weeks' worth in advance, you give yourself some breathing room and time to focus on the other important aspects of your business. This strategy will ensure you're prepared so when life happens, you won't leave your audience hanging. It's best not to be scrambling for content – you don't want to let your community down once you've got them into your rhythm.
With a plan in place, you'll get the hang of social media marketing in a flash!
3. Pick Your Platforms
Each social media platform has its pros and cons, so take a look and see where you fit in. Adjust your content for each platform to get the best results. The ultimate goal is to get your community to follow you on multiple platforms, so offer them something unique in each realm to keep them interested.
Not familiar with all the choices out there? Get your feet wet with what you're most comfortable with and once you've got a system, broaden your horizons to include multiple platforms with targeted content.
Some platforms are better suited for visual content (i.e. Instagram/YouTube) so think about behind-the-scenes footage, live classes, and recitals to keep the audience interested. Twitter is more text based, so here's a great place to make the most of hashtags, re-tweeting, and announcing news from your studio. Facebook has a broader appeal, featuring both static posts and video, so here's where you can focus a lot of your attention.
Don't forget to do your research. You're not the first to try and tackle your market, so check out how the competition and industry leaders are handling it. There's nothing wrong with learning from someone who's already taken the time to get it right.
Go from caterpillar to social butterfly when you narrow down your preferred platforms and get to work!
4. Get Attention Elsewhere
Social media has some fantastic opportunities you might not even be aware of yet! Using social media as a way to attract attention for your other platforms is when you know you're really reaching expert status.
How can you use social media to get attention elsewhere? Include a link to your blog posts on Facebook. When people click the link, it will lead them to your website, where there's another opportunity to get them interested in your services. You might also send a link to your Instagram page in your newsletter. Pair it with an Instagram contest and you'll definitely draw followers to your feed.
Don't forget to promote each platform you're using through social media, too, like posting a teaser on Facebook, leading people to a video on YouTube for the full version. Keep in mind: the more people see your content, the more exposure your business is getting. Trying to draw in an audience from one platform to another is just working smart!
When you provide interesting and educational information for your community, they'll start to look for your posts and engage with them. That's how your social media presence will grow!
5. Partner Up
The secret to building your community – and your business – is to gain more followers and increase engagement, and that's a 2-sided operation. As we've said, one part of your strategy needs to be attracting the attention of your community and encouraging them to interact with you by creating content they enjoy.
But there's another method of attracting attention that's critical to your strategy…
Sharing content!
You need to share relevant content to reach a broader market and encourage reciprocation from other accounts. Don't underestimate the power of sharing content and encouraging other businesses as a tool to grow your community.
How does it work? It's simple! When you comment, like, and share other people's content, they'll do the same, exposing your accounts to a brand new audience.
How do you put this into motion? Choose a few accounts posting relevant content. Is there an equipment supplier you favor? Or a theatre whose account you follow? Or maybe there's an industry leader or famous dancer whose posts would interest your community? If you're familiar with content your community would be interested in, start interacting with that brand by commenting, liking, and sharing posts from that account.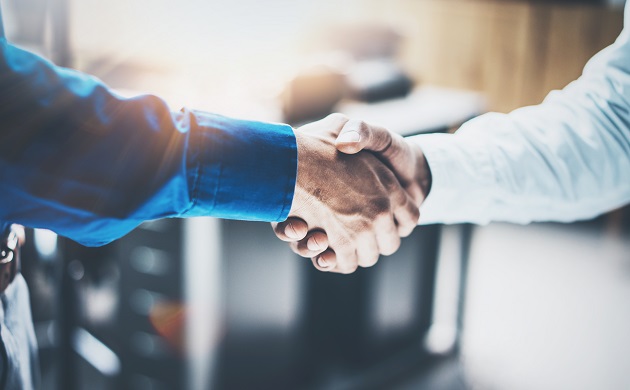 Not sure it's worth the effort? When you build business relationships through social media, your community will love the varied and relevant content, the business will appreciate that you're exposing them to a new market, and soon they'll reciprocate. Now, a new audience will be exposed to your content and your business.
These types of partnerships can really send your social media accounts to new heights. And the more you do it, the more it'll come back to you. You'll be amazed at the power of promoting another business to gain the respect of your community, help another like-minded business, and grow your accounts in the process.
Sharing is caring on social media!
It's Time to Get Social
Get to know your clients, plan out your content, attract attention and partner up for a winning social media strategy. From your dance studio software to relationship building, make the most of the tools from WellnessLiving to boost your business. Book your free, no-commitment demo today!
Follow our expert advice to get attention for your business, grow your community, and boost your dance studio profits in no time!