7 Social Media Tips for Personal Trainers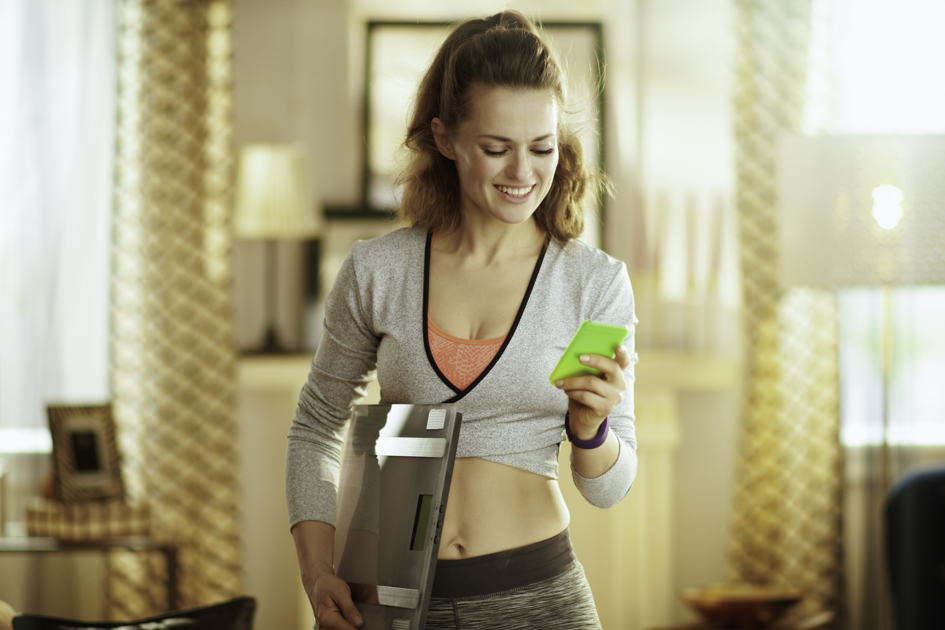 If you're a personal trainer looking for a way to stand out, then social media may be the answer. Discover the many ways this incredible tool can catapult your business!
Social media is an extremely effective marketing method in today's day and age. Platforms such as Facebook, Instagram, and Snapchat allow you to spread your unique message to billions of people. 3.48 billion to be exact!
So, as you can see, promoting your venture on social media will broadcast your brand and give you the exposure you seek. Such a powerful advertising medium can also help you stay in control of your business. You can choose the content you want to put out into the digital space rather than leaving it in the hands of someone else. This is a huge advantage, as you can use your own words to cater to your specific audience. Not to mention the fact that it is extremely cost effective!
As a personal trainer, social media is a great way to connect with your target audience. This gives you direct access to the people you want to help, creating an opportunity for you to communicate with them at any time and build meaningful relationships.
7 Social Media Tips to Expand Your Business
The benefits of using social media to scale your business are several, so let's dive into the tips and tricks that will propel your endeavor forward!
1. Define your target audience
The first thing you need to do before you start posting is to define your target audience. Once you narrow down your demographic, you can create an effective strategy to get their attention.
Many personal trainers may think that focusing on a specific type of clientele when using social media may restrict their business, but this is far from the truth. By having a clear focus, you will create your own niche in the fitness industry. For instance, if your goal is to help new mothers shed excess weight, you will become known as the expert in this area through your social media strategy. Mothers from far and wide will reach out to you, since this is your specialty!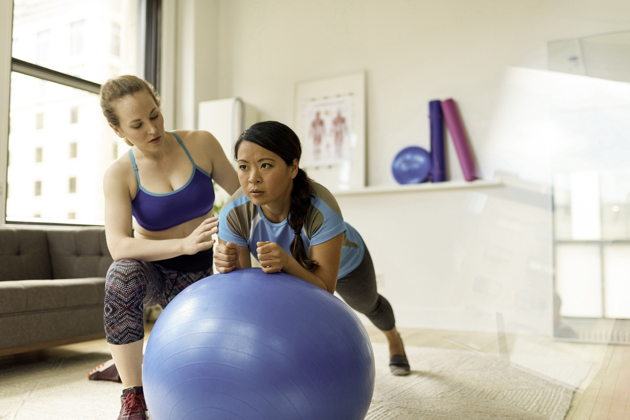 Narrowing down your target audience will also help you decide which social platforms to post on. Different platforms tend to be popular with different age groups. For example, if you want to reach out to people between the ages of 24 and 35, then Instagram and Twitter are your best options. However, if you want to target an older crowd between the ages of 35 and 44, consider using Facebook and LinkedIn. Try not to post on more than two to three platforms, so as not to overwhelm the public. Always remember, quality content is more important than quantity. (We'll talk about this more later!)
By knowing exactly who you want to accompany on their fitness journey, you can design an approach that will resonate strongly with them.
2. Keep your personal and professional account separate
As a personal trainer, it's important to keep your personal and professional social media accounts separate. Let's explain exactly why.
Never promote your business through your personal account, as your private audience is very different than the public one. For instance, there may be photos and videos of your family on your private social media page which you may not want the public to see. Your personal account should be reserved for your friends and family, where more intimate images and posts can be shared. Protect your private space by taking control of what the public can or can't see.
Another reason to keep each separate is because the purpose of both accounts varies. The goal of your professional account should be to advertise your business and connect with your key demographic, which differs from your personal account. Your professional account is where you should implement your marketing strategy and build a following. Focus on producing content that will engage your ideal clients, like we previously mentioned, and watch your business skyrocket!
3. Post strategically
Now that you know which platforms you should be posting on, you must decide how often to post and at what time. Believe it or not, this is a very crucial part of your social media strategy, so pay close attention!
As a personal trainer, it is recommended not to post more than once a day on your social media pages, as this will cause certain people to lose interest. Remember, quality over quantity, so make sure what you are posting is important to your audience. If you are just starting out, post around three times a week to give the public a chance to gradually get to know your brand. Once your business starts to gain momentum, you can start posting five times a week.
The times that you choose to post your content is another significant element. If no one is seeing your posts, then all your efforts will have gone to waste. The best times to post are during the work week, at 10 am when people are first checking their social media pages, or at 5 pm when the majority of the public is leaving work. However, this will vary according to your target audience. If you want to reach students for instance, 3 pm may be a good time to post as they are just finishing the school day.
Experiment with different timings to find the best fit for your audience. Once you find one that works, stick with it to maximize your business!
4. Produce quality content
Making your content as valuable as possible to your audience is vital. Through your personal trainer tips, videos, and more, your social media will soon become a go-to-spot for all fitness enthusiasts!
Create a unique platform with the help of a social media calendar. This handy tool will help you plan what you will post in advance, so you're not scrambling to gather new information every day. One way to grab your target audience's attention is through different themes like Transformation Tuesday or Wellness Wednesday. Transformation Tuesday, for example can be dedicated to showing before and after photos of clients that you have trained. Wellness Wednesday can include different nutritional advice and meal prep ideas for the public. By dedicating each day to a specific topic, you will make your content different and give your audience something to look forward to each week.
Also, don't limit yourself to just images. Posting videos is another extremely powerful way to get people's attention, so try to switch up your content as much as possible.
5. Make your posts engaging
In addition to producing quality content, make sure your posts are also engaging. It's important to make your followers feel like they have a voice, so encourage them to speak up!
To increase engagement, ask the public questions and prompt them to share their points of view to create a dialogue. Encourage them to comment on your posts as well. By giving your audience an opportunity to participate, you'll develop a strong rapport before you know it! 48% of social media users say being responsive is one of the top things they seek in a social media brand. So, if your clients respond to you, respond back! This will help build their sense of trust in what you can offer and make them more inclined to try your services.
6. Join forces with an influencer
Another way to boost your social media power is to join forces with a popular influencer. By combining your fitness expertise with their immense following, you'll have a winning recipe for success!
Influencers are already extremely active in the social media space. If an influencer posts about you, it will automatically boost your credibility. We live in a world where influencers have an enormous amount of power. If they endorse a service or product, their followers tend to follow suit.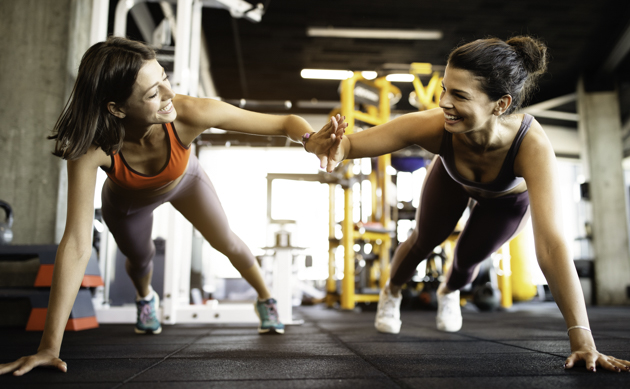 It may be hard to find an influencer to train when you're just starting out, so reach out to well-known people in your community for the time being. If they have a large following, one popular client will soon lead to another, expanding your business in no time!
7. Don't forget a call to action
Our final tip, is to incorporate a call-to-action on all your posts. This will not only engage users but let them know the best way to get access to your services.
Your call-to-action can vary with every post. For example, signing up for a personal session by calling a phone number or sending a message through email, are things which you should encourage people to do. Another call-to-action you should include is to ask the public to leave a comment or share their opinion. You can also ask them to like or subscribe to your personal trainer social media pages.
Your call-to-action should always be placed at the end of your post, so it's the last thing your readers see. If you always leave them with the final thought of connecting with your business, your name and brand will soon become lodged in their memory.
In the End…
Social media is a fantastic way for you to broadcast yourself as a personal trainer. By defining your target audience and coming up with an engaging strategy, you will soon stand out in the fitness industry.
WellnessLiving would love to be a part of your journey! We can help you boost your business through our various automated marketing features like mobile and email campaigns, booking apps, a rewards program, and more!
Ready to take your venture to the next level? Sign up for a free, no-commitment demo with WellnessLiving today and become a leader in your industry!