Oct 02 2020, 9:00 AM
Software Features to Grow Your Fitness Studio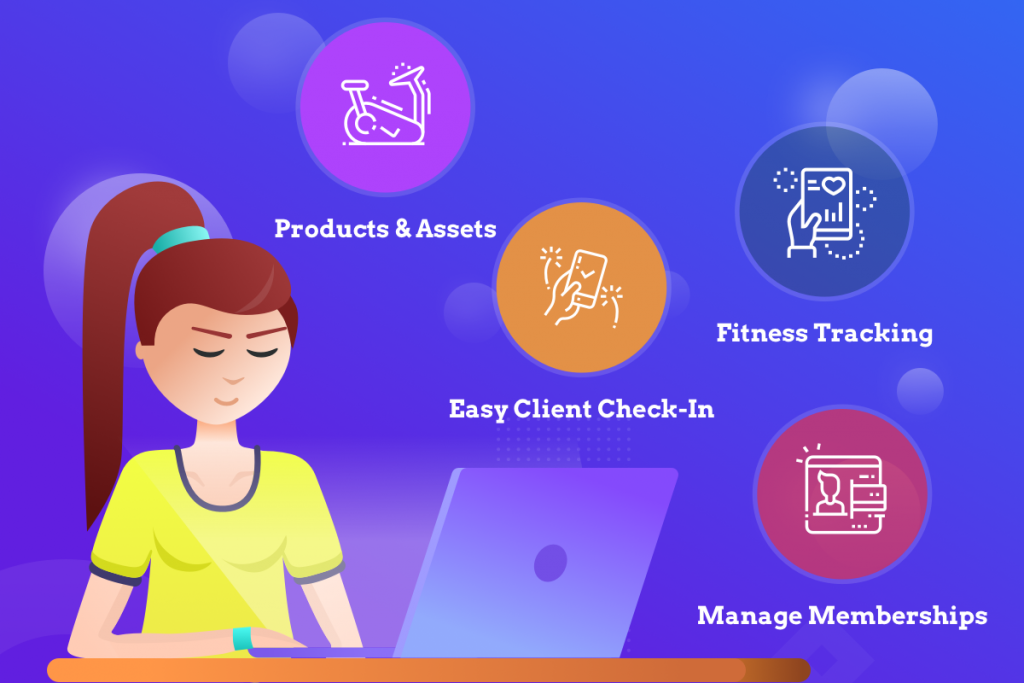 Your fitness studio has seen a lot of changes in recent months! If you've added virtual, you're probably seeing increased interest and enjoying full classes. Maybe you're even getting some of your best clients back in after reopening. But how are you going to manage it all? You need streamlined processes and expert tools to keep up with the demand!
Are you running your business as efficiently as you need to be? If simple things like class sign- ups are complicating your life, there's an answer! When clients sign up, you need them to fill out a form and pay for class, but with the right fitness studio software, it's a snap. Rather than adding expensive staff to tackle the admin side, save your time and energy with the right all-in-one software!
WellnessLiving's fitness studio software is a lifesaver! We prioritize your business with specific features designed to help you grow your studio. In this article, we'll show you some of the ways the right software can streamline your business and get your studio to the next level.
Provide convenient electronic forms
Say goodbye to paper forms! With WellnessLiving's electronic forms, you make sign-ups quick and easy. Even better, clients don't even have to be on-site to get their forms filled out.
When clients simply fill your form in online, they'll immediately be prompted to sign a waiver and with a swipe of their finger on the app or your studio's signature pad, they're set to go!
Better still, all the info is stored in their unique client profile for you to access and analyze later. Use your electronic forms to better your client experience, get more forms filled out remotely, and track client behaviors to serve them even better.
Easily manage memberships for all clients
If memberships are your bread and butter, you need to boost those sales and manage them like a pro! Your clients will love the flexibility that comes with membership options. Here are a few of the ways you can easily offer your clients more, with help from WellnessLiving:
Offer combo memberships including in-studio, virtual and on-demand classes customized for your clients and their interests (think yoga, HIIT, CrossFit, abs and glute, etc.). You can even tailor these by fitness level (beginner, intermediate and advanced) or based on how frequently they visit (5, 10, 15+ times per month).
Use our powerful reporting tools to track client attendance and membership purchases so you always know where your sales are coming from.
Automatically send out reminders via text or push notifications when memberships are expiring, so you don't see a gap in your revenues.
Set up recurring monthly memberships that clients can share with the whole family.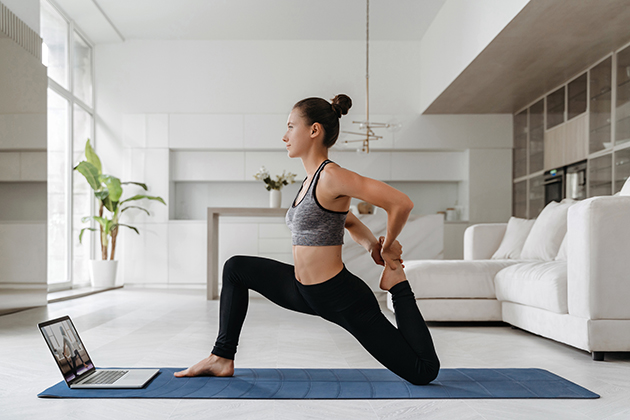 Easy client check-in options
Today's clients want to check in for class in a way that works best for them. Keeping our distance is still key, so you want to avoid walk-in surprises and a crowded reception area to keep everyone safe. WellnessLiving has the answer! Here are some of the ways we make it easy for clients to book and check in to class, whether they're online or in-studio:
Use custom website widgets to interest people searching your site and allow one-click booking.
Reserve with Google allows clients who find you on the web to book directly from web searches or maps.
Clients can use any device to book and check-in with our easy-to-use Achieve Client App or self check-in web app.
For front desk sign ups, we've got features to speed up the process: credit card swiper, credit card mobile reader, a signature pad, and more!
Help track client fitness goals and progress
You're the coach, mentor and cheerleader, so you need to stay on top of your clients' goals and progress! Stay informed so you can keep them motivated with the WellnessLiving transformation log. Get your clients set up with short-term and long-term goals, tracking each step of their fitness journey, including body fat percentage, heart rate, blood pressure, and physical measurements. And don't forget to document their results – the transformation log allows clients to upload new photos whenever progress happens, so they're reminded how you're helping them achieve their goals.
Here are a few of the ways this tool will help you connect with your clients so you can see them succeed:
Keep track of each client's goals and progress.
Track their visits and make notes on their progress for future reference.
Store progress photos, body measurements, and more in custom fields.
Update info on a regular basis to compare client progress over time.
With our FitZONE feature, coming soon, you'll have another dynamic tool to set your clients up for success!
Organize and rent your equipment with BOOK-A-SPOT™
WellnessLiving's BOOK-A-SPOT™ is a fitness studio's dream! Leave the heavy-lifting of managing your assets to us so you can get down to business. Here's what's great about BOOK-A-SPOT™ for fitness studios and gyms:
You can control class sizes, making it easy to manage the overall capacity at your studio.
Clients can reserve their treadmill, spin bike, or things like towels or lockers – they get their favorites and you can make sure they keep their distance.
Avoid double booking and stay on top of room availability at your fitness studio.
Gives clients the freedom to reserve and pay online whenever they want.
It's super simple to reserve, rent, or sell equipment right in the Achieve Client App, with access from anywhere, at any time.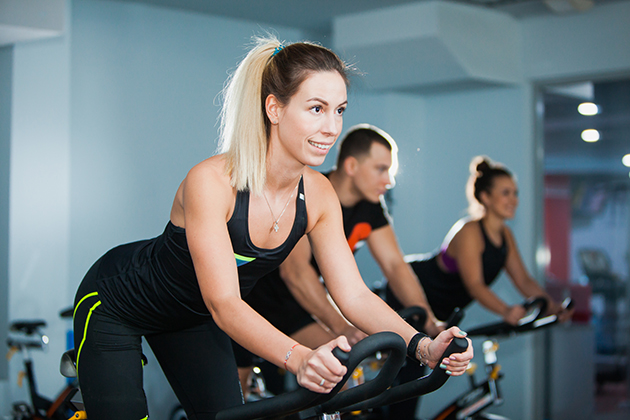 Efficiently manage all your fitness studio staff
You need a support system and with your team, you've got one, but you need an efficient way to manage staff while maximizing time and energy. Enter, WellnessLiving's incredible staff management features! With our next-level tools, you'll be able to:
Create unique staff roles like front desk staff, fitness instructor, business manager and more, with customized access to keep information safe.
Make it easy for staff to view their schedules and book clients with just a few clicks.
Keep a watchful eye on staff payroll and analyze staff performance with detailed reports on how much they've earned, staff attendance, and more.
Simply manage schedules, host virtual services, book clients, track payments and more, all with the Elevate Staff App.
Don't forget to spread the word
Grow your business with the software features from WellnessLiving! Use our tools to improve your service, better manage your team, and get your studio running the way it should be. And while you're doing all that, we can help get the word out too! Our automated marketing suite will help you get attention, build your client base, and boost your profits. With customized templates, automatic features and targeted campaigns, automated marketing is the perfect way to complement your software and grow your business.
From a better customer experience to boosting your sign-ups, our tools will save you the time and energy you need to run your studio. Want to learn how else can WellnessLiving help manage your business? Book a free, no-commitment demo with WellnessLiving today.