7 Software Tools Every Pilates Studio Needs
Friday, November 13, 2020
•
09:00 AM EST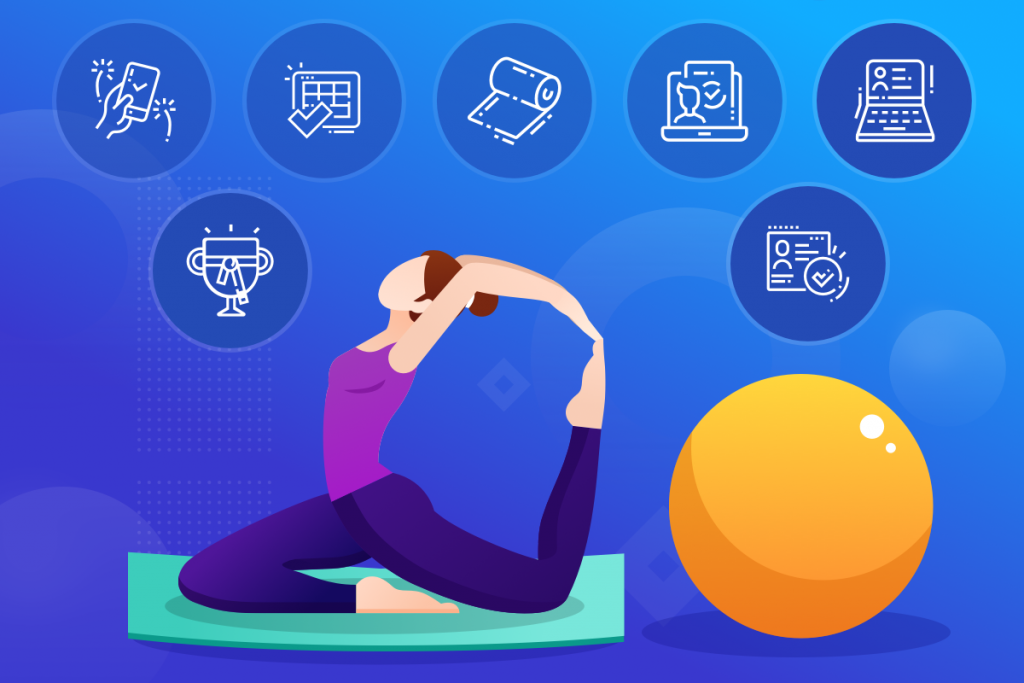 Let's do a quick check-in: how's your Pilates studio doing these days? Have you upped your online revenue? Started renting out your reformer equipment? Are you reopening with a new hybrid model?
With everything that's happened this year, it's great that you're forging ahead and building your business, but you can't do it all yourself! Do you have a seamless way for clients to book, check-in, and pay? Could you use more time to run your business? You need expert Pilates studio software like the one from WellnessLiving to run your business more efficiently!
In this article, we'll introduce you to some of WellnessLiving's all-star features and show you how they can help grow your Pilates studio business.
1. Take care of your class schedule
When you make it easy for clients to access your schedule, you'll see your attendance rise. Whether it's classical, contemporary, mat, reformer, or any other type of Pilates, WellnessLiving puts your schedule front and center—for everybody!
The Achieve Client App gives easy access to your clients, and your team will love the Elevate Staff App with all the scheduling info right at their fingertips. They can even choose how to view the schedule, so it works for your business. What else can you do to make scheduling a breeze?
Organize Pilates classes and their instructors
Make instructor substitutions
Create wait lists for your Pilates classes
Customize your schedule view by day, week, or month
2. Make it easy for clients to register and book
How do you get more students to sign up? Take the work out of it! Pilates students will love just how easy it is to register and book with your business, so they can get right to what they need: your expertise. Not only will a smooth process have more people signing up, it'll keep your front desk crowd-free, and add safety for your clients.
It all starts with the waiver forms! Get your clients to quickly fill them online or swipe their finger on the app, or on the signature pad in-person to get that step out of the way. And once they sign the form, their info is stored in their unique client profile for you to access later.
After they've registered, it's time for clients to book. Here are some features WellnessLiving offers to make it super simple for clients to book a Pilates class:
Online booking: Clients can search your schedule, and book directly through the client portal in their profile or through the Achieve Client App.
Reserve with Google: Get your studio found and make it easy for clients to book virtual or in-person services right from Google Maps or web searches.
BOOK-A-SPOT™: Give clients the freedom of choice! This feature allows clients to reserve their favorite Pilates equipment or a spot at your studio. It makes it easier to manage capacity, room availability, and avoid double-booking!
Website widgets: Install the schedule, event or appointment widgets, so clients can book a class from your website or Facebook page in just a few clicks.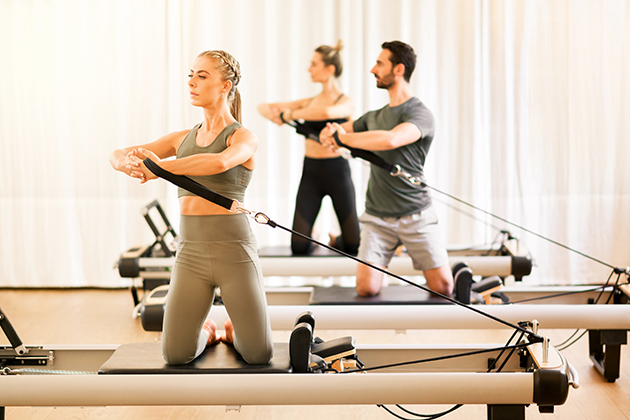 3. Make client check-in simple
Now that they've registered and booked seamlessly, let's continue the flow right to the check-in, with online or in-studio options.
Here are some of the ways clients can safely and efficiently check in to class:
With the Self Check-In Web App.
On any device through the Achieve Client App.
In-studio, they can quickly scan their ID tag to sign in for a Pilates class or event.
4. Manage all your memberships and passes
There are so many things to look after at your studio, why not simplify membership management? With smaller capacities, you've probably even added a few more options to your offerings. Are you hosting small group sessions? Do you have monthly memberships? Class passes? Intro offers? To keep those revenues rolling in, it makes sense to offer some hybrid options, too, with a combination of in-studio, virtual, and on-demand classes geared toward all types of Pilates exercises and routines.
Get a handle on all the options with the tools from WellnessLiving! The software gives you the insight you need about your clients, while making it easy to look at the big picture. Here are just a few of the things you can do in minutes:
Track client attendance and membership purchases at a glance.
Send automatic reminders via text or push notification for new offers or expiring memberships.
Set up recurring monthly memberships that clients can share with the whole family.
5. Sell products and manage assets in your online store
Get your online retail space working for you! Did you know WellnessLiving has an online store you can set up on your website? It makes organizing and managing your store a no-brainer! Check out Lindy Irwin Pilates to see how they've kept their store organized and easy to navigate with our expert tools.
Save yourself the time you need with automation! Our system lets you keep track of your inventory automatically, along with selling memberships, renting equipment, and more! Here are a few of the ways your store can boost profits:
Sell specific passes, memberships, or events.
Rent or sell equipment like mats, reformer equipment, exercise balls, Pilates chairs, and more.
Sell gift cards for your in-studio or virtual services.
Offer merchandise like branded t-shirts, water bottles, or gym bags.
Keep track of your revenue and inventory, with automated reminders to reorder so you never run out.
6. Take staff management to the next level
Yes, your clients need a better way, but so does your team! Manage your Pilates teachers all in one place with WellnessLiving's amazing staff management tools. Here are some of the ways these features will help your business:
Set-up your staff up with unique roles like front desk staff/admin and Pilates instructor, so you can easily manage their permissions and allow them to better manage data.
Allow easy access for instructors to view their schedule and book clients.
Stay on top of payroll and analyze staff performance with detailed reports like: tracking clients booking and attending each class, monitoring no shows/late cancels, gauging how much each instructor has earned, and more.
How can you manage all of this in one place? With our Elevate Staff App!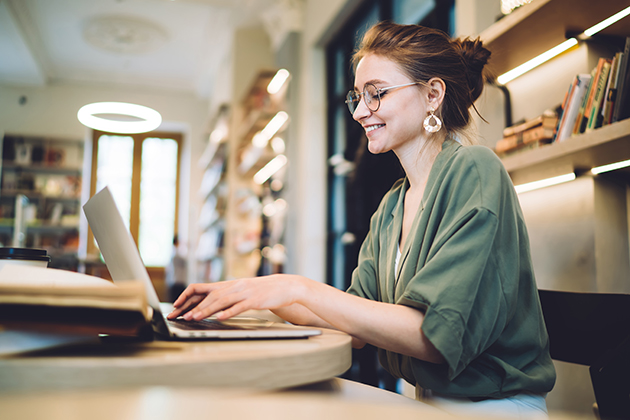 7. Offer a loyalty rewards program
Last but not least, let's look at loyalty. Don't have a loyalty program yet? We can help! Adding a rewards program to your studio will encourage clients to invest more in your business, so they can earn those rewards. What can they do to earn points? Refer your studio, post or share a review about your studio on social media, purchase a set number of classes—and whatever else you think will motivate your clients! What rewards can your Pilates studio clients work towards? Here are a few ideas:
Discounts on in-person or virtual classes, memberships, or on-demand video content.
Discounted merchandise, gift cards, or rental equipment.
Free sessions when they reach a certain level.
Entry into a monthly draw for a custom grand prize.
Your Pilates studio is the place to be!
Get the tools you need to grow your Pilates studio, up your numbers, and offer a better experience to your clients and your team! With the software from WellnessLiving, you'll expertly manage your schedule, simplify registration, booking and check-ins, and get a handle on your memberships. You'll also make it easy for your team and rev up your loyalty—and that's not all!
Make the most of all the tools WellnessLiving offers to help manage your business. Book a no-commitment demo with WellnessLiving today!
Subscribe To Our Newsletter
wpDiscuz