How to Start a Facebook Group for Your Fitness Business
Friday, November 26, 2021
•
09:00 AM EST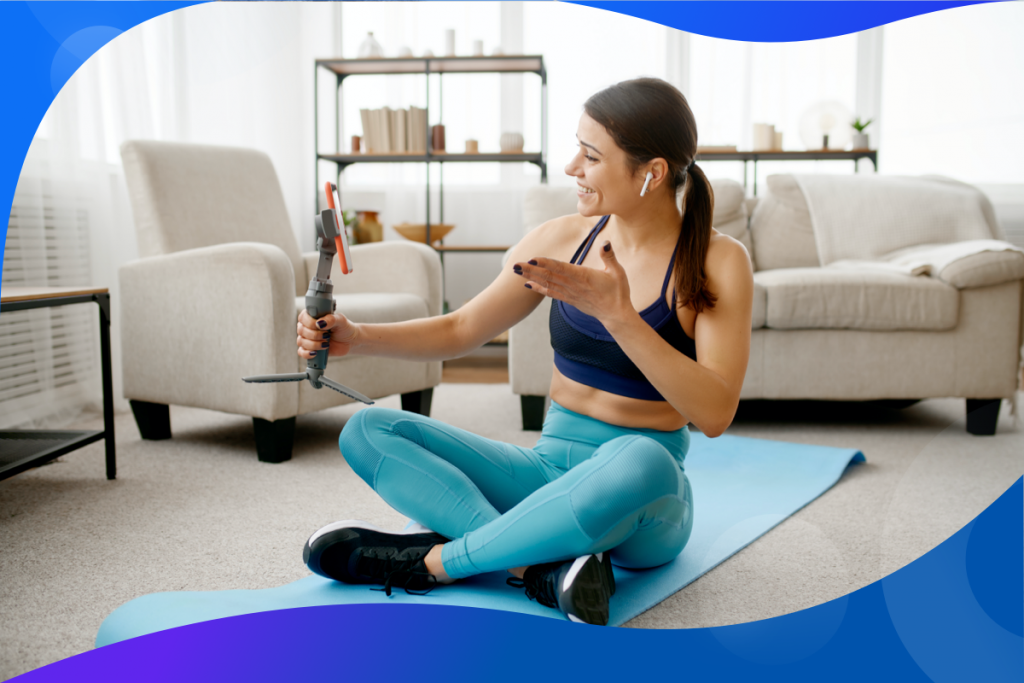 There are many Facebook groups out there. Chances are, you've probably joined a few of them over the years, and they might've even helped your business grow. According to NYU's The Governance Lab, 1.8 billion people use Facebook groups every month, with 77% saying the most important group they're a part of operates online.
Starting a Facebook group can help you attract new clients to your fitness business when done the right way. The best part of creating a Facebook group is that it's a free marketing tool, allowing you to reach clients and leads at your fingertips. Here, we'll get you started on how to leverage the power of Facebook to grow your business.
What is a Facebook group?
Before we get into setting up your Facebook group, let's discuss what a Facebook group is. It's important to avoid confusing a Facebook group with a Facebook page. Note the differences below:
Facebook group

Facebook page

Can be public or private
Community-focused
Doesn't need constant attention once you've established a solid community
Great for building trust and a sense of community

Public, visible to everyone
Company-focused
Requires regular posts to get your audience to interact with your business
Great for marketing
Benefits of creating a Facebook group for your business
Here are a few benefits Facebook groups can bring to your fitness brand:
Attract new clients.
Establish yourself as an expert in the fitness industry.
Build trust with your audience.
Learn where your clients need help the most.
All of these advantages allow you to fine-tune your offerings, market your business, and grow your email/client list.
Here are some stats to help you understand the value of Facebook groups:
Do some brainstorming
There are a few things you should establish before starting your Facebook group.
Set a goal
First, determine a goal for your group. Why do you want to start a group in the first place? Obviously, you want to build brand awareness for your fitness business and create a sense of community. But that's more of a long-term goal, and it's not very specific. Set out how you want to complete that goal. What are some things you can do to set it in motion?
Determine what the group will be about. Figure out your group's focus and who it will be for. Be as specific as possible in order to attract the right audience. For example:
Do you want to provide your members with workout tips?
Do you want to share healthy, high-protein recipes for maximum gains?
Are you looking to offer support to clients who bought your course?
There are a plethora of goals you can set when creating your Facebook group. Focus on one, and use your chosen goal to guide your direction.
Establish branding
Start by choosing a name. The name of your Facebook group doesn't necessarily have to be the same as your business. But, it should reflect what the group is about, your personality, and what your ideal clients are searching for. So, let's say you own a gym. Your group could be about fitness, weight loss, or bodybuilding. Therefore, your group name might be "'Bodybuilding Secrets" or "Tone it Up".
Next, pick an image that represents your group. You can use an image that's associated with your business. Or you can choose an image from a stock photo site. And if you really want to get creative, you can create your own image on a user-friendly graphic design platform like Canva or Crello.
Getting your first members
It doesn't matter how many people are part of your group. Focus on quality over quantity. You want people that are supportive of one another. So, don't focus too much on trying to get a lot of members right away. Let your group grow organically.
As long as you're encouraging members to interact and post engaging content, your group will start creating value. And value is what makes people join in the first place. In order to attract the right members, consider requiring prospective members to answer a few questions before accepting them into the group. For example, one question might ask, "What are your fitness goals?" Another question could be, "Where are you on your fitness journey?"
Next, set some rules and let potential members know up front before they join. Rules to implement might include:
No promotions/spam
Be nice
No unsolicited messages
Respect the privacy of others
Avoid certain topics
Finally, you'll want to welcome your members with a friendly greeting to let them know you're happy to have them join. When new members join, you can introduce them by tagging several people at once.
How to start a Facebook group for your fitness business
Here's how to set up your Facebook group:
1: Click Groups on your company's Facebook homepage, which is on the left-hand side of the page.
2: Click + Create New Group.
3: Choose your group name.
4: Choose the privacy setting for your group.
Note: You can choose between three options: Public, Closed, or Secret. For a public group, anyone can see the posts within your group.
A closed group is similar. However, users can't see the group's content unless they become a member. Secret groups aren't visible to search. Instead, a current member has to invite someone in order for them to join the group.
As a business, you likely want to make your group Closed, in which you can require a brief vetting process—usually two or three questions—before approving a member. That way, people will be able to find your group. You can also invite Facebook friends to join the group. Once you've decided on your privacy settings and chosen whether you want to invite friends, click Create.
Step 5: Click Edit on your cover photo and add a photo, illustration, or graphic.
Step 6: Add a description of your group so people know what it's about. If it's a private group, you can copy and paste client emails into your "invite" box.
Step 7: Select a group type. The different types include Buy and Sell, Close Friends, Events and Plans, Family, Neighbors, Parents, Project, School or Class, Study Group, Support, Team, Travel, and Custom.
Step 8: Add tags to help people find your group. So, as a fitness brand, you should add "health and fitness", "gym", or "workout".
Step 9: Add your location if you're a local group.
And you're all set!
Ways to engage with your community
Here are a few ways to build engagement with your Facebook group members:
Provide value
Pin an opt-in at the top of the group page with a free giveaway. Consider sharing a workout template, ebook with recipes, or nutritional guide. Have group members fill out a form that asks for their name and email.
From there, you can send follow-up emails that provide value. For example, within your emails, you can point subscribers to your website, so they can learn about your business. Now that they're on your email list, you can keep them in the loop about your promotions. That way, you can engage with them beyond your Facebook group.
Get your members involved
Start a challenge that gets members excited about being in the group. For example, create a fitness challenge that encourages members to eat a keto diet for seven days or do at least one workout a day for a full month. Then, encourage them to post their results. The winner of the contest might receive a freebie like a free online fitness class, video, or piece of merchandise.
Post regularly
Post at least three or four times a week if you want engagement to be strong. Your posts can be about a particular theme or a special day. For example, on National Fitness Day, you can post about the importance of fitness or encourage members to engage in one fitness-related activity and share it with other members. Your posts can also include motivational quotes, transformations, or anything related to your group.
Engage with your group members
Allow members to get to know you or other members by doing livestreams, hosting webinar workshops, or posting videos. Also, make time to comment and answer questions.
Grow your Facebook group
Don't wait for people to stumble upon your group—you need to promote it. Follow these tips to attract new members to your Facebook group:
Promote your new group on your website. On some of your blog posts and pages, encourage visitors to join your Facebook group as a call-to-action (CTA). You can also add a link in your navigation bar that says, "Join my Facebook Group".
Let your email subscribers know that you created a new Facebook group. At the end of your promotional emails, you can say something like, "By the way, I started a brand new Facebook group. Click here if you want to connect with other like-minded people and get tips to help along your fitness journey."
Leverage your social media platforms to get people to join. Post on social media about your group and the benefits of being a member. In livestreams, talk about what others have gotten from joining your group. Even invite some of your members onto your livestreams to discuss their personal experiences.
Use ads to build awareness around your new group. For example, run a Facebook ad to promote your group by boosting a post and explaining why people should join.
What are you waiting for? Leverage the power of Facebook groups today
Starting a Facebook group is one of the best ways for fitness brands to provide value to current, potential, and new clients. Not only can group members receive valuable advice, tips, and insights from you, but they can also get it from other members of the group.
This is what creates that community "feel" and a sense of belonging. So, even though it may take time to manage the group, the strategy will be well worth it.
Besides Facebook groups, how else can you market your business? WellnessLiving's all-in-one software has the tools you need. From an automated marketing suite (SMS, email, push notifications) to website widgets for easy booking on your Facebook page, our platform does it all. Want to learn more about how WellnessLiving can help grow your business? Book a free, no-commitment demo today!
Subscribe To Our Newsletter
wpDiscuz