Jan 14 2020, 9:00 AM
Why You Need to Start a Fitness Blog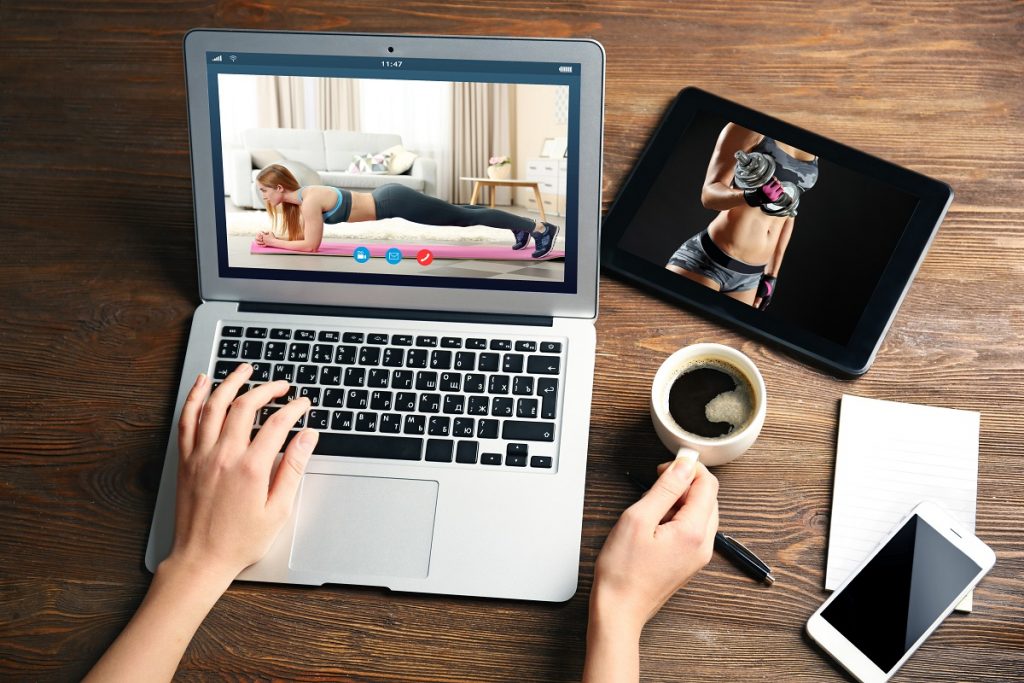 Are you looking for a way to gain more attention, get more people through your gym doors, and build your online presence? You need to start a fitness blog! If you're looking to boost your brand, blogging could be just the solution you need to set yourself apart and get your business noticed by a whole new audience.
Blogging has become accepted by successful businesses as a vital part of their marketing strategy. In order to compete for attention in the crowded world of fitness, you need to distinguish yourself in a space filled with people just like you.
What better way to get attention for your business and grow your community than by offering them something educational, entertaining, and free? Stay top of mind, build a rapport with your community, and build your bottom line, just by starting a fitness blog!
Not sold just yet? Up your marketing game by pairing the best gym software with a solid strategy and fitness blog to see results and watch your numbers grow.
Check out this list of ways that a fitness blog can be just what your business needs to get to that next level.
1. Establishes You as an Industry Expert
Right off the bat, a blog gives your business credibility. Simply having a presence in the blogging community shows people that you're an influencer, which gives you expert status from the start.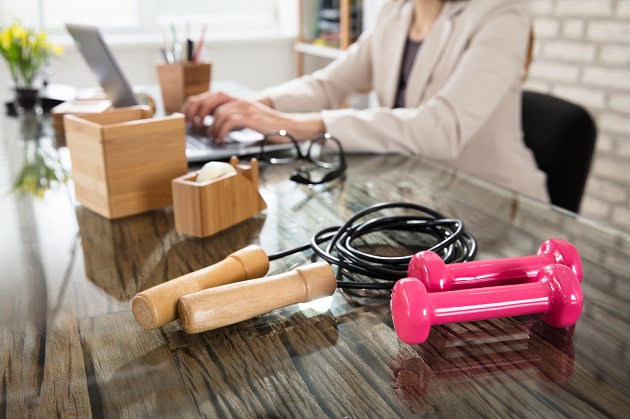 Think about it this way: if you're searching the web for answers on a certain subject and you find them in a blog, you would look to the writer as an authority on the subject, right?
The same thing will happen when you start building a following and presence in the blogging world. The more attention your blogs get, the more your knowledge will be valued. When you offer researched, dependable information to your audience, you will become a voice of authority.
By becoming recognized as a fitness expert, you'll build trust in your brand, which leads to loyalty and long-term clientele.
Become the go-to for fitness information by posting intelligent and entertaining content on your blog and soon, trust and loyalty from your clients will follow!
2. Provides Valuable Content to Your Community
Adding a fitness blog to your list of offerings gives your clientele a value-add they weren't counting on. People love getting something for nothing, and your blog offers them a resource, an education, and some inspiration – at no cost!
Look at that: you've just boosted your company's perceived value, without really even trying!
Be sure you keep these priorities in mind by including motivational, educational, and entertaining content to make sure your audience stays interested. Free content is only a value add when it's considered valuable!
Using your fitness blog to offer helpful content to your community will keep them invested in your gym, while helping you stand out from the crowd at the same time!
3. Shows Versatility
It never hurts to show your customers another side of your business. They're used to a certain voice through your marketing initiatives, but a blog allows you to personalize your approach and connect to your community in a different way.
A fitness blog is an opportunity to use your voice to tell your story in a way you may not have told it before. Not only that, but when your clients comment or ask questions, it's an additional way to participate in a conversation to build stronger relationships and a rapport with your community.
Let your clients get to know you in a different light – you might be surprised at how much this will strengthen the relationships you've already started building.
4. Raises Your Online Profile
In today's day and age, your online presence matters! The more online exposure you can get for your business, the more people you'll see through your doors. So, target your community in as many ways as you can for a solid strategy for success.
Shift your marketing plan to include online branding at the center. Start with your blog and combine it with automated marketing to raise awareness, build your brand, increase traffic to your website and grow your social media community.
How can a blog promise all that for your business? Boost your fitness blog's readership by adding the best gym software to the mix!
How can the best gym software help?
At WellnessLiving, we're marketing experts and automation is our specialty! How can we help get your blog noticed? We can promote your blog by reaching out to your community via SMS or text, link your blog to loyalty with a killer rewards loyalty program, and solicit reviews from your clients to get more online attention.
And that's just a start of how the best gym software, a.k.a WellnessLiving, can boost your business! We also offer a Google-partner advantage, Reserve with Google, to get you to the top of Google search results, so more people know who you are, visit your website, and read your blog.
We're marketing and fitness experts who can help you get where you want to go. Adding a fitness blog to your marketing plan will get you the online attention you're looking for. And by teaming up with the best gym software, you'll market your business, make a name for yourself, and up your profits like a pro.
5. Provides Peripheral Benefits
While we've covered the ways that a fitness blog can directly add value to your business, what about the indirect advantages it offers you? Knowing that your readers are a captive audience and are already interested, gives you the opportunity to experiment a little, too.
Do you have a promotion planned but aren't sure whether it'll pack a punch? Test it out by promoting it on your blog first to gauge the reaction it gets. Think about your readers like loyal clients whose opinion you value. They'll be happy you asked and you'll get valuable insight.
Thinking about clearing out some of your retail stock? Offer a promo to your blog readers to give them first dibs on the sale. This exclusive access will get people excited, build loyalty, and help you while you sell out your inventory. As an added bonus, when word gets out, you just might find your subscriber list growing too!
6. Gives your team a voice
Here's another way you can use your fitness blog: why not ask your team to contribute content? This a great way for your readers to get to know your staff, be exposed to varied content, and it will up your team's morale.
Your staff will love to be a part of something that's helping to grow your business. Making them feel valued and a part of the success of your business will evoke loyalty and positivity. Happy employees are productive employees, so including your team in your blogging process will benefit your business on multiple levels.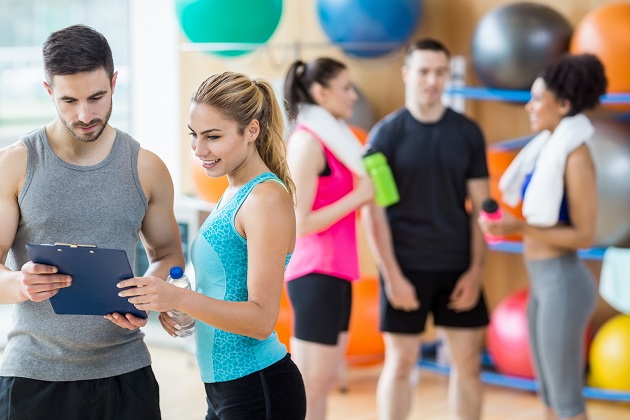 7. Sells Passively
Here's another peripheral benefit: fitness blogs are also a great way to sell to your clients. Now, we don't mean that you should fill your blog with salesy content here; just that it can be a tool to sell passively, while still offering valuable content.
Let's get more specific! You might write a blog about why personal trainers are an important part of a new workout program. Or your holiday blog might include 'Top 10 Gifts for Your Favorite Gym-goer'. Another idea might be to talk about new equipment becoming popular in the industry. These are all ways to incorporate things you're doing, items you're selling, or features you offer, while still providing valuable information to your readers.
This is a fine line. If you come off as strictly using your fitness blog to promote your business, it becomes a turn-off to readers and you'll lose credibility. Be sure to include content relevant to your specific business only when it makes sense and adds value for your customers.
This is the expert way to blog to boost your bottom line!
8. It's Long-term
We've covered the direct and indirect benefits of starting a fitness blog, but what about the long-term advantages? One of the most valuable benefits of blogging is that it does the work for you, long-term.
The concept of "compound posts" means that the more time a blog spends online, the more it picks up speed. Often a post that seemed like it didn't hit its mark will see results months, or even years later! Research shows that about one in every ten posts falls into this category.
Great news: content you worked on in the past is still working for your business! Creating content and getting it out there so it can start working for you while you work on the rest of your business, is the smart way to get attention.
It's Time to Get Started
Boost your business by starting a fitness blog! Use your new medium to become your clients' go-to, add value to your community, grow your online presence, and take advantage of all the benefits a blog can bring to your business.
Want to get to the next level? Set up your successful marketing strategy by incorporating the best gym software to get your blog all the attention it deserves. With a little help from WellnessLiving and our expert tools, you'll get more clicks, see more traffic, and enjoy higher profits in no time. Book your free, no-commitment demo and start your fitness blog today!