Feb 21 2020, 9:00 AM
How To Stay Motivated As A Yoga Studio Owner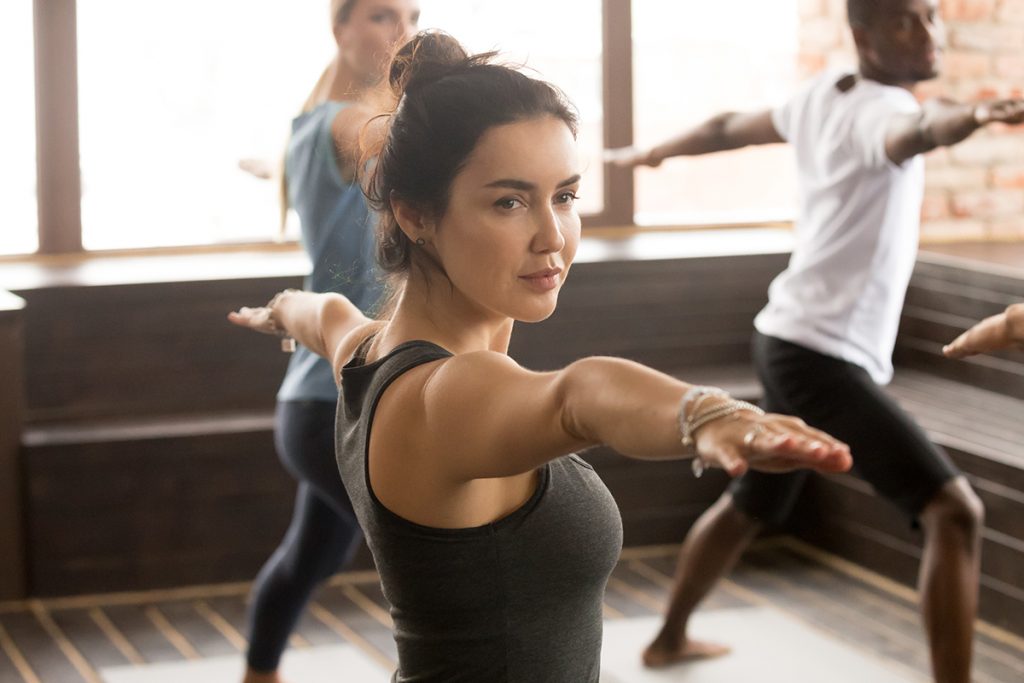 Are you a yoga studio owner who's struggling with staying motivated? If you've been searching for ways to get inspired, you've come to the right place! We've got expert tips on yoga studio management software, upgraded training, peer research – and more – to re-focus, re-energize and get back on track.
Running a business is hard! Between managing the day-to-day, dealing with clients, keeping your team focused – oh, and having a life – the struggle is real. Are you trying to do everything?
Business owners tend to make themselves jack-of-all-trades, but master of none isn't something you want to become. It's impossible to tackle everything yourself!
If you're feeling overworked, exhausted and unfocused, you could be on the fast-track to burnout! Along with unproductivity and a lack of focus, burnout could result in cognitive issues, chronic stress and health issues like heart disease, digestive concerns, and depression. Staying motivated, managing stress, and finding balance are the secrets to your success as a yoga studio owner!
How do you stay driven, while managing a successful business? Read through our expert tips and tricks so you can learn how to find balance, stay motivated, and build your business in the process:
1. Get Goal-Oriented
Giving yourself something to strive for is a great way to stay motivated and engaged! Remember when you started your business and had a long list of milestones you needed to accomplish? Whether you've hit all your targets or you're still on your way, motivate yourself by setting small, manageable goals.
Want to open a second studio? Make a plan with the steps you need to reach that goal and start crossing things off your list. Looking to spend more time at home? Teach more? Teach less? Whatever it is, set your sights on something that excites you and go for it.
And don't forget to reward yourself along the way! Staying motivated means that you need to be able to recognize and celebrate your accomplishments. When you treat yourself to a reward, it's a sign that you're doing a great job, and it keeps the fire lit for you to keep going.
Finding your purpose is where you'll find your mojo. Take the time to recognize the small victories as a way to stay on track, feel positive, and get motivated to continue to excel as a yoga studio owner.
2. Practice What You Preach
Life, like yoga, is a practice. Work-life balance is something most of us are trying to achieve, and it can seem to be an impossible task! But it's important to remember that you can't heal others until you've healed yourself. Teaching others to find balance will not be easy unless you've managed to get a handle on stress and find ways to stay motivated yourself.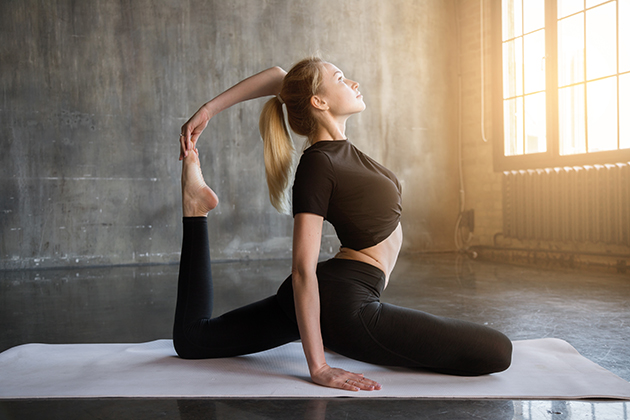 Remember the advice you give your clients. Take a yoga class yourself to re-ignite your passion for your practice. Adopt a daily meditation routine to start each day with purpose. Write in a gratitude journal to put things into perspective.
Find your way back to your passion by taking time for yourself. Take your own advice to heart to find balance and stay motivated, so you can be your best self for your clients!
3. Get Organized
Motivation –- or lack thereof –- often stems from within. Are you feeling unsettled or off your game? Have you been scattered and disorganized? Have you gotten away from a regular routine? It can be overwhelming to be a business owner, and sometimes all it takes to get motivated is getting organized!
What you need is a system that works for you. Do you do well with lists? Feeling a sense of accomplishment as you check items off your list can be a great motivator! Or do you like to plan with a calendar? Using a tool to look ahead at what's coming up could be just what you need to stay on track. Feeing forgetful? Set regular reminder on your phone or your computer to keep you focused. Once you get your technique down, you'll be on your way!
Pro tip? Consistency is key. Once you've got your system in place, embrace it and stick with it. Making organization a habit will keep you headed in the right direction, and help you stay motivated as a yoga studio owner.
4. Learn Something New
Growth is a great motivator! Most of us feel happy and accomplished when we learn a new skill, try something different or get a fresh take on an old habit. How can you use learning to get motivated in your business?
Is there additional certification you can sign up for? Or a new class you can add to your roster? Or is there a charity you want to partner with? These are all ways you can up your motivation, while bettering your business!
How about in your personal life? What about learning a new hobby? Making new friends? Or maybe just learning to take time out for yourself is a big enough step today. Whatever you choose, however you need to grow, it's time to learn!
Mastering something new can kick start your motivation. By boosting confidence, building your self-esteem and adding to your toolbox, you'll be inspired to keep pushing for success.
5. Motivate Your Team
Get your team pumped up, and you'll get in the spirit too! Sometimes it's best to teach it before you can live it – sort of a fake it 'til you make it mentality. When you immerse yourself in the business of motivating your team, the spirit is catching, and you'll feel it too.
What's the best way to get your team to feel inspired and engaged? Hold regular staff meetings where you brainstorm ways to improve your business. Celebrate their successes to keep them striving to do better. Put policies in place to promote from within. Hold team-building sessions to develop strong relationships. Got a better idea? Great, do that too!
Work on getting your team focused and motivated, and you'll find that you're on the same page!
6. Get Healthy
Take stock of your habits. Is your health slipping? It's hard to stay motivated and inspired if we aren't giving our bodies what they need to be our best selves. Make sure you're doing your best to take care of yourself so you can take care of your clients.
Are you getting enough zzz's? Experts recommend that for optimal performance, we get at least eight hours of sleep per night. Are you eating regular, healthy meals? Often we're so busy that meals get missed or are rushed and crammed into our busy days. How about staying hydrated? Are you getting the recommended minimum of eight to 10 glasses of water per day?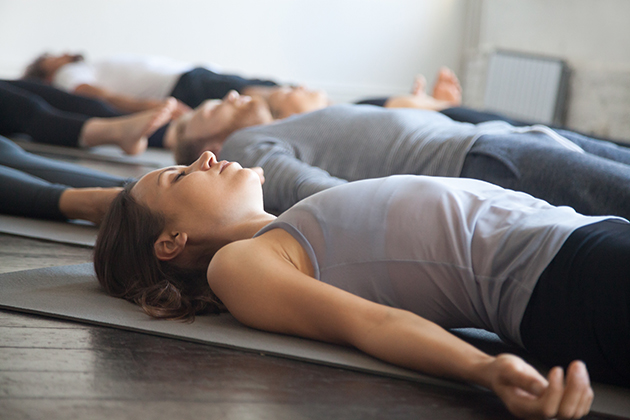 Prioritize your health to be in top shape! Again, taking care of your clients means taking care of yourself first. Stay motivated by staying in the best shape you can.
7. Ask the Experts
If you want to learn how to stay motivated as a yoga studio owner, go straight to the source! Consulting with the experts will have you re-focused and inspired in no time.
There are so many resources out there these days! From entrepreneurial podcasts to motivational Ted Talks to Google searches, the sky's the limit on your access to information.
Want to learn from the best? Follow an industry professional on social media and find out how she does it. Or even better, reach out to someone you follow or know who can provide some insight. You could even join a Mastermind group to brainstorm and consult with like-minded peers!
Why not ask a few people who've been there and done that? There's no shame in learning from someone with experience. Make the most of the resources available to you and stay motivated with tips and tricks from the pros.
8. Plan for Success
With all that you do, why not make your work life easier, so you can focus on you? Get your yoga studio software doing the work, so you can breathe easy.
Did you know that there are tools to help with payroll? With staff and client apps to simplify life for your team and clients? And features like online booking, loyalty tracking, reporting and more? At WellnessLiving, our all-in-one yoga studio platform takes the work out of running your own business!
Want to get – and stay – zen? Make the most of our yoga studio software to increase your efficiency, stay motivated, and watch your profits grow.
While you focus on inspiration, stimulation and motivation, you can leave the rest to us!
The Bottom Line
At the end of the day, motivation comes down to re-igniting your passion, chasing your goals, inspiring your team and learning from the experts. With a little help from WellnessLiving's yoga studio software, you can be the best you can be, for yourself, for your clients and for your business. Stay motivated to stay at the top of your game by following our expert advice!
Need more help with motivation? WellnessLiving's all-in-one yoga studio software can help you stand out! From payroll tools to reporting, our yoga studio software can help make your job as a yoga studio owner that much easier! Book your free, no-commitment demo today!