The Importance of Staying Connected With Your Clients During COVID-19
Tuesday, March 31, 2020
•
03:15 PM EDT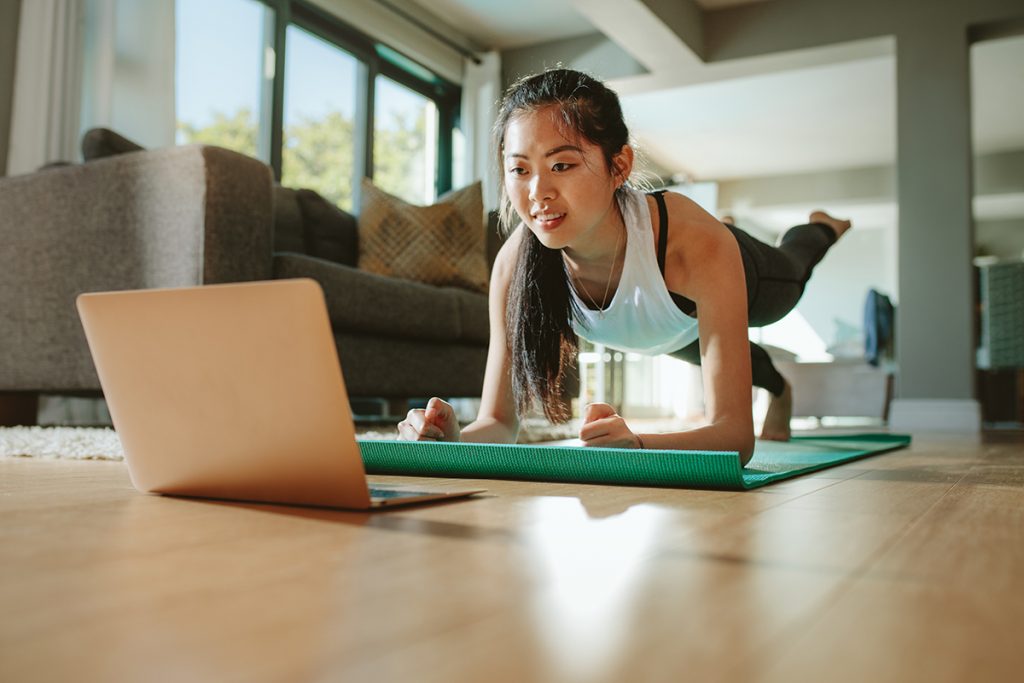 At times like these, it is more important than ever for you to remind your clients that you are their wellness expert and you are there to support them. The COVID-19 crisis has forced businesses of all types to adapt, adjust and in some cases, to re-invent themselves. As a wellness professional, your business relies on the relationships you've built with your clients and your community.
During this time of social distancing, how can you stay connected, while maintaining physical space from your clients? Social media, automated marketing and your website will provide the tools you need to strike a balance and stay connected while staying safe.
Social Media
Just because we need to be physically apart doesn't mean we can't feel like we're part of a community. In fact, that feeling might be more important now than it's ever been before. Social media is an effective way to maintain a connection with your clients, spark discussion and experience human contact in a way we've been missing out on. In times like these, we need to bring businesses and communities together with shared stories and experiences.
Share your experience
One way to connect your business with the community is to share your experience with your clients. Post content on social media to let them in on how you're dealing with these changes, what challenges you're facing and how you're managing to get through this crisis. Join your community by posting optimistic, helpful and relatable content that they will respond to. This shows your clients that you understand their experience and they can turn to you for guidance with their health and wellness.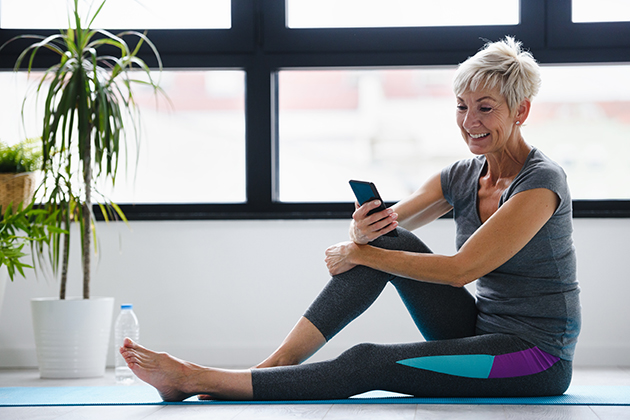 Share posts and videos
Share posts and videos from your own community to keep the conversation alive, while supporting other people's content to keep your audience informed and engaged. It's nice to reminisce, too. Help your community look ahead to when this crisis is over by looking back on the good times you've shared together. Also, don't forget to comment on relevant content from your community to help keep the conversation – and the connection – alive and thriving.
Reward loyal customers
Reward your loyal customers who share info about your online classes, social posts or COVID-19 update alerts as a way to keep your community talking. You can use the WellnessLiving Rewards Program to automatically track any info shared through our system, as well as helping manually track incentives on your social media platforms. You can offer discounts, free merch, or anything else you think would motivate your community to get involved.
Automating Marketing
Keeping regular contact with your clients is crucial during this time of uncertainty. Automating your marketing lets you easily text or email your community on a regular basis, so you can stay in touch and keep your connection strong. Be there for your community so you can remain the source of consistency and comfort we are all looking for these days.
Provide timely and relevant tips
People need a sense of regularity, too – and with most of us at home, with a little more free time on our hands, we're hungry for valuable information we can use on a daily basis. Whether it is an email to let everybody know about a new online class you are providing or a text message with a daily health tip, your clients will appreciate the sense of normalcy these updates provide.
Partner with similar businesses
Another way to connect with and grow your audience is to partner with similar or complementary businesses to share each other's content and even collaborate on webinars. Remember, your clients trust you and will find value in the partnerships you build.
Partnering up will expose your posts to a larger audience while you build beneficial business relationships. It's also a value-add for your clients, offering them varied messaging, a different perspective and the opportunity to check out a like-minded business.
You can link to your business partner's website, include a blurb in your newsletter or tease an upcoming interview to start the conversation and keep your audience engaged and interested. Build that much-needed community vibe by growing your community!
Track email analytics
While you're working on building your client relationships remotely, how will you know if your clients are getting what they need from you? The benefit of automating your marketing is that you have access to the data that can answer that question! WellnessLiving offers you the chance to track which clients are opening their emails as well as specifics about certain campaigns through our Marketing Reports. You can use these reports to zero in on your community's needs and preferences to offer them even more value.
Having a Responsive Website
More people are on the Internet these days, due to working from home and a more flexible schedule. According to Forbes, Internet use is up 70% and your business can benefit with a website that's easy to find and easy to use. Keep your close-knit community connected with targeted content, simple services and a consistent brand – all with a responsive website.
Search Engine Optimization (SEO) friendly content
Boost morale and your brand by including SEO-friendly content as you attract a larger community to your page. Focusing on SEO-optimized content will draw people to your site, attract attention on the web and get more eyes on your message. The more people who see your content and are exposed to your business, the better chance you have at building a connection that'll last longer than this crisis.
Use targeted widgets
Making your website useful – as well as informative – will make your community happy to pay you a virtual visit. Our widgets are a window into your WellnessLiving software and can help you capture new leads! These widgets update automatically when you make changes in your WellnessLiving system so you can keep your clients in the know. You can also use targeted widgets on your site so clients can easily sign up for an online class, check schedules and reach you with any questions they may have.
Boost your credibility with regular blog posts
You may already be creating regular blog content but consider posting more frequently and sharing useful information about coping with COVID-19. One idea would be to share what measures your business is implementing to stay safe and how your clients can apply these same ideas. Another blog could be tips on how to stay active at home, how to create a meditation space, how to organize your kitchen, or even great recipe ideas! Providing frequent updates on how to improve their quality of life while stuck inside can go a long way to uplifting your community. Don't forget to use your social media to share new blog posts!
Getting Through This Together
We're all doing our best to navigate this unprecedented crisis for the first time. Staying connected, reaching out to your clients, and nurturing the feeling of community is how people (and businesses) will get through this together. With the use of social media, automated marketing and a responsive website, you'll keep the lines of communication open, address the needs of your community and stay in touch until our lives get back to normal and it's business as usual.
This too shall pass.
Subscribe To Our Newsletter
wpDiscuz