Oct 18 2019, 10:10 AM
A Tale of Transformation & Balance: Yoga Harmony Nashville's Success Story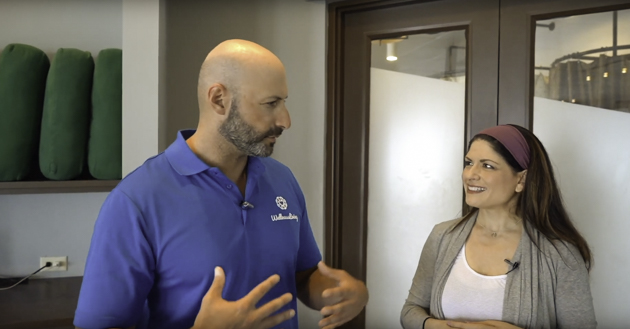 WellnessLiving has brought a sense of harmony to Yoga Harmony Nashville with its innovative management tools, user-friendly features, and effective review system.
About
Nicole Cyrille began her love affair with hot yoga many years ago when she moved to Nashville from Los Angeles. A friend introduced her and after only four classes, she was hooked! "I took six to nine classes a week and I was in love," said Nicole.
Yoga is not something that Nicole simply practices, but it is a transformational force that allowed her to gain a sense of inner peace. Living with a neuromuscular disability, which she was told could only get worse, Nicole started to find more strength and stability after making hot yoga a part of her daily routine. With an initial desire to shed five pounds, Nicole soon discovered that losing weight wasn't the reason she was continuing to attend classes. "Weight loss didn't even matter anymore, I realized that health matters the most," she said. "Yoga had changed so much more than the five pounds I gained from moving to Nashville. It had calmed me down, centered me, and made me appreciate exactly what I have and who I was."
Coming from a family of business owners, it was a no brainer for her to take her passion to the next level and transform the lives of others with this practice. So, on August 1st, 2011, Yoga Harmony Nashville opened its doors to the public!
Nicole's facility stood out in her community with innovative technology (implementing an infrared heat source before it became popular) and a diverse group of teachers. "We have teachers in their 40s, teachers that are not size 0, male teachers, and each with different physical abilities," Nicole told us. But, perhaps what makes Yoga Harmony Nashville truly unique is the fact that Nicole inspires others to challenge themselves and exceed their limitations.
Problem
Being unfamiliar with software options in the industry, Nicole decided to go with the first system she was presented with, MindBody. "That was all I knew and that was what we started using," she said. "So, my experience had only been MindBody and all the things that they offered and all the additional costs that they put on your bill."
Soon, these fees started to add up and Nicole was left feeling unsatisfied. "With the rewards program, you had to have this third party, and that's an extra cost. Plus, your email has to be another third-party with another additional cost. I was starting to get really frustrated with all the additional charges, and at the same time, they raised their initial cost."
Nicole knew that there had to be a better and more affordable option out there to help her fulfill all her business needs. That's when she met us: WellnessLiving. After learning more about our dynamic software system and everything we could do to make her studio a success, Nicole made the decision to migrate to our innovative business management platform.
Solution
After switching to WellnessLiving, Nicole found a more streamlined experience. "That's the thing when switching from MindBody to WellnessLiving. Once you get used to the new thing, you realize that it's actually easier. It's much more seamless once you learn how to use it."
Nicole was also thrilled to see that our system offers her students convenience and a sense of ease. "One thing that I absolutely love for my clients, is that if they have an account with WellnessLiving anywhere, they can just use one log in. I think that's such a great thing." Providing comfort to clients is one of our main priorities, which is why we have 9.3 billion users worldwide!
Furthermore, Yoga Harmony Nashville has been able to maintain a solid online presence. "Recently, a lot of yoga studios opened up in Nashville. But I'm grateful we have a beautiful reputation online. WellnessLiving's review system plays a part in that."
The fact that our team is truly invested in our clients was another thing which Nicole was also delighted to discover about WellnessLiving. "I do see that you listen and get the feedback and try to implement those things as fast as possible." We have taken this to the next level with our new community forum. In this digital space, business owners and entrepreneurs can leave feedback and post suggestions to help us design a software system that caters to their needs. All of our improvements and customizations are based on client requests which is why thousands of business owners have chosen us as their preferred software provider.
"The fact that your CEO is genuinely involved in making sure every business you work with succeeds is phenomenal. It's really great to know your company cares about us as business owners and not just numbers," said Nicole.
We are so happy to welcome Nicole into the WellnessLiving family and can't wait to see what the future has in store for her studio! Interested to see how we can help propel your business forward? Book a free demo with us today!