Mar 06 2020, 9:00 AM
Teaching Yoga Modifications for Special Cases: What You Need To Know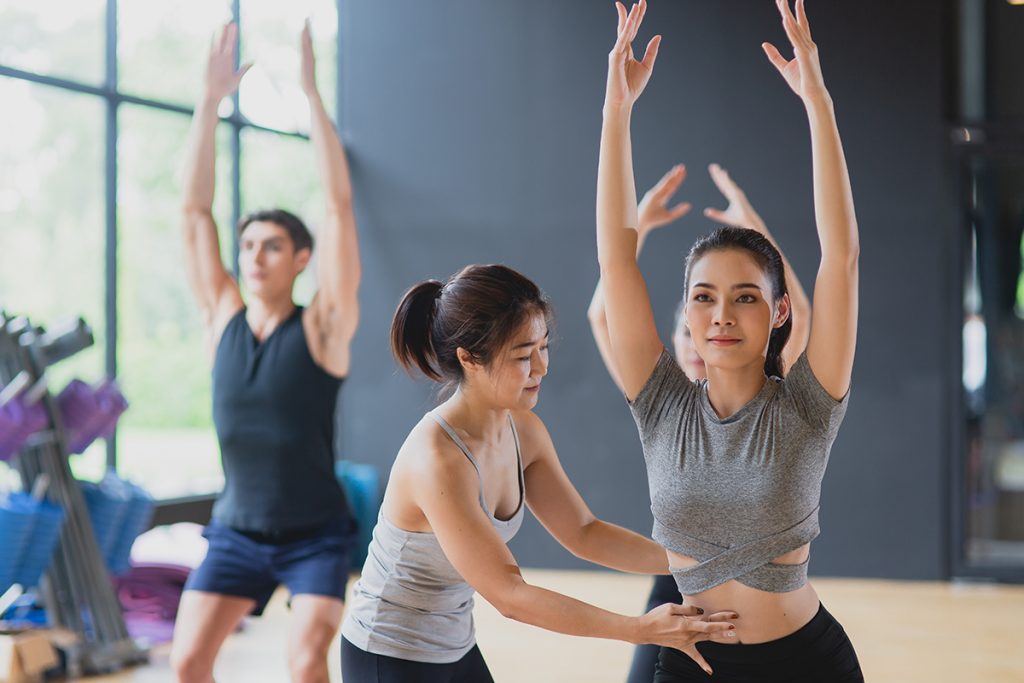 If your studio isn't offering yoga modifications, you're missing out! In order to expand your business and your brand, you need to start marketing something for everyone. Why offer yoga modifications? Take advantage of the opportunity to appeal to a larger market by varying your classes, widening your workshops and using your yoga studio software to get the word out!
What do we mean by 'yoga modifications'? There are yoga modifications for pregnancy, post-surgery, injury, special conditions or even classes that cater specifically to your senior students. These are all segments of your market that can help boost your revenues, stand out from the crowd and better address your students' needs.
Want to become known as the studio that's accessible to everyone? Get to know your students and determine their needs with yoga software for teachers!
And once you get to know their needs, how can you start to target these types of clients? We've got a few ideas to get you on your way to building your reputation and your studio, while your yoga studio software does the hard work:
1. Offer Special Classes
The best way to address your students' needs is by designing programming that's just for them! This helps your business in two ways: you'll fill your classes and you'll score points by making your classes special.
What kind of classes could you offer? Well, that depends on your clientele, of course! There are yoga modifications for pregnancy with prenatal yoga, restorative classes for injuries, chair yoga for seniors or those with mobility issues, and so many more options!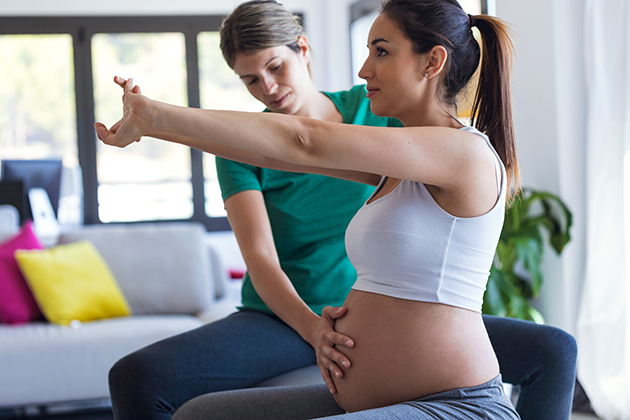 Stay informed. Research common modifications to see what options are out there. You might even take a few classes yourself to get a feel for what's involved. The important thing to remember is that you're the expert, so hiring qualified, experienced teachers will keep these special classes meeting your high standards and offering your students the level of experience they're expecting.
2. Target Specific Markets
When you want to draw the attention of a specific clientele, you need to make sure you can reach them. They won't be filling your classes if they haven't heard about them! Get the word out and create excitement with a few of our suggestions:
Get the best yoga studio management software
Want to reach a large audience in a flash? Market your new classes, promotions, or get your message across? Here's where your yoga studio management software can carry the load!
Send out a text or SMS campaign announcing a new class. Distribute an e-newsletter to all your pregnant students. Or maybe you're offering a special seniors' rate? Use your yoga studio management software to reach your target audience with a few simple steps.
Automate your marketing with yoga studio management software to let your community know about your modified classes. The more people you can reach, the more chance you have of filling your classes, getting attention for your studio, and boosting your sales!
Offer promotions
Create excitement for your classes and programs by offering a promotion to get students to give it a try! How about a seniors' yoga challenge, where the winner gets a new mat or bag? Or you could do a draw among your new students for a free three-month membership? Or maybe all you need to do is offer a free trial for new classes to get your attendance up!
Use your yoga scheduling software to promote your offers, spread the word about your yoga modifications for pregnancy (and any others you're adding), and set it up so it's simple for your clientele to book online. The easier and more exciting you make it, the more new faces you'll see in your studio!
Adopt a rewards program
Build loyalty among your clientele with a rewards program that'll have them coming back for more! Target the students in your modification classes by rewarding their loyalty, too. Could you double their points for trying out a new class? Or triple them if they bring a friend?
Use your loyalty rewards program to create a larger client base for your modified classes, while rewarding your already loyal students: everybody wins with this one!
3. Get Out in the Community and Promote Yoga Modifications
There's no better way to attract attention for your classes and your studio than by getting out into the community and making friends. The more attention you can garner, the more chance you have of building your attendance. Here are a couple of ways you can meet and greet to boost your business:
Pick a partner (or two)
Because it's a specific targeted audience you're attracting, you need to get their attention, so find out where they're hanging out! Can you make a visit to a local seniors' centre to give out info and do a demo? Or how about partnering up with your local running group or sports team to talk about injury-targeted yoga and its benefits? What about providing brochures to obstetrician's offices and doulas?
The secret here is to make friends with people who are already doing business with your targeted community to get the attention of that audience. Once they see how great your studio is, you'll be looking at a brand new set of students for your modified classes.
Participate in local events promoting yoga modifications
Get out there and meet the neighbors in person to spread the word! Participate in local events, set up a booth at a wellness fair, sponsor a charity event, do demos and give talks where you might be able to reach your demographic. Though people may know about your studio, focus on promoting your modification classes to reach that new market.
Sometimes all it takes is a face-to-face to get someone's attention and convince them to give you a try – and voila, a new client is born!
4. Increase Your Online Presence
Another great way to get attention for your classes is to raise your online profile. This means that you need to be providing info so people can see what your classes are all about. Be sure to include a full class schedule on your website to attract attention from visitors just browsing.
Here are a couple of ideas to get you on your way to building your online presence to promote your modification classes:
Social media
Maximize your social media by drawing attention to your classes and your business. The more people that like and comment on your posts, the more people will be exposed to your content and your studio. Don't forget to reply to all questions and acknowledge each comment to keep your community engaged and to start to build relationships.
You might even consider advertising on social media. Facebook offers ad rates that are very reasonable, with the ability to target very specific markets. Looking to reach seniors with content that will get them excited to try yoga? Or prenatal clients? All of this is possible with a targeted Facebook ad!
And not only can you reach them, you can also analyze the data to see which ad was most effective, who clicked your link, and who shared your content. All of these advantages make social media a winning option to promote your classes and to create excitement around yoga modifications.
Blogs About Yoga Modifications
Make a name for yourself and draw attention to the world of yoga modifications by blogging about it to educate your community. Consider writing about yoga modifications for pregnancy or special techniques for seniors to improve mobility or even specific injury-related stretches. It doesn't have to be all text either: use engaging photography and video to really catch their eye!
The best part about blogging is that you're covering all your bases. You're educating your community, getting attention for your studio, and establishing yourself as an industry expert.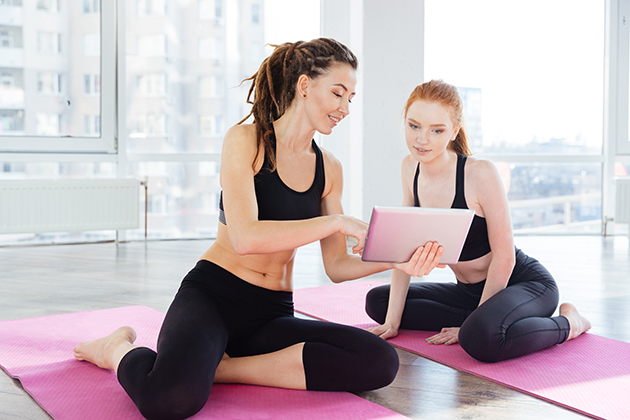 All of these things make blogging and social media well worth the effort to get your name out there to fill your classes.
5. Make it Easy
The easier you make it to access info, book classes, make a payment or leave a review, the more likely it is that you'll create a lasting impression. Use WellnessLiving's yoga studio software to get the job done. Our Achieve Client App does just that! Your students will love the easy-to-use features, mobile applications, and the ability to view their profiles on the go.
Once you draw in the crowd you're looking for, keep them interested in your studio by making the experience second to none with your yoga studio software. They won't go anywhere else if they've already got the best!
Your Business Needs Yoga Modifications
Why offer yoga modifications? If you've been missing out on a whole market, now's the time to fix that! Tap into brand new markets, build fresh relationships and make a name for yourself by adding yoga modifications to your roster.
Become the destination for yoga modifications by offering special classes, targeting specific markets, bonding with your community and getting known online. Use your yoga studio management software to offer a superior experience, simplify your processes and impress your new clientele.
Want a yoga studio software that'll get your business to the next level? WellnessLiving can help. Book a free, no-commitment demo with WellnessLiving today!