Aug 14 2020, 4:33 AM
Technology Every Fitness Business Needs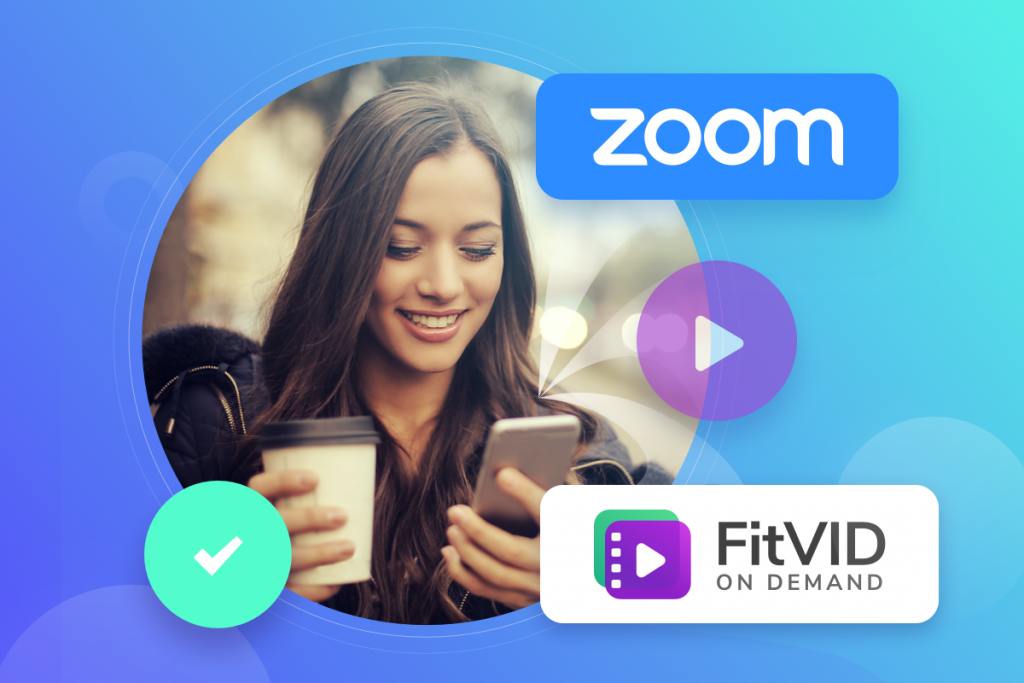 Technology rules the world these days, so if you don't rely on the right tools in your business, you're missing out! The fitness industry has had to embrace a new reality and technology is a major player. From livestreaming classes and sessions on an online platform to making your services available to clients on-demand, having the right technology matters. Don't skip an opportunity to stand out from your competition and get ahead!
Running a business is hard enough, so you need to invest in ways to simplify your life and make everything easier. Expand your offerings, grow your customer base, deliver better experiences and boost your efficiency all with a little help from the top tech tools available today.
Fitness is a competitive business and with all the recent changes, performing at your best is critical. Check out this list of the tools every fitness business needs, compiled by our experts:
Video livestreaming platform
With online fitness really gaining momentum, you need to be able to compete in this space! Get help from the experts to start making a name for yourself and your online services. At WellnessLiving, our Zoom integration feature makes it easy to set up your virtual classes, schedule events and invite clients, right in the platform! Others benefits when you connect your Zoom account to WellnessLiving include:
Tracking payments and attendance
Running multiple classes or appointments at the same time
Sending booking links or let clients join class right on the software or Achieve Client App
Giving staff the option to host class or sessions right from the Elevate Staff App
Sending out reminders so clients don't miss out!
A video-on-demand platform
Not everyone's schedule is the same as yours, so give your clients a way to work out on their own time with an on-demand option.
With WellnessLiving's FitVID on Demand, you're in charge. Simply upload your video recordings and content, and then you control which clients can access which videos. Want to share your entire library? No problem! Have yoga clients who only get to see that content? Easy-peasy. Want to give out a free trial and allow access to a single class? You can do that, too. Our FitVID feature makes it easy for your clients to access your content, whenever and wherever they choose, with you at the helm. What are some other great benefits of this piece of technology?
You boost your brand and eliminate the need to use a third-party platform.
Organize your content by class type, membership, instructor, etc.
Give clients access to classes they attend 24 hours afterward
Create promo video clips of your recorded classes and get more attention
It adds a passive revenue stream to your business!
A mobile app for staff
Keep your staff happy and motivated to do their best with an app that simplifies their lives and saves them time! WellnessLiving's Elevate Staff App will get everyone on the same page, organize your processes and better your customer experience, while maximizing productivity. And that's not all!
Your staff can easily keep an eye on your clients by checking attendance and editing contact details.
Manage their own schedule and book clients, cancel classes, and more.
Allow them to take and manage payments.
Let staff host their livestream classes via Zoom right on the app.
And it's not just for your staff—business owners love it, too! It's easy for you to keep an eye on staff schedules or substitute availability, fill holes in staffing, track of staff performance, and more. Don't waste a minute: know your staff schedules and get them where they're needed most with our staff app!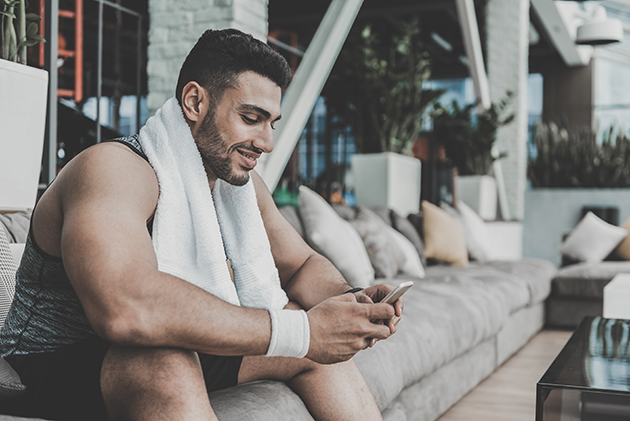 An app for clients, too!
Get your customer experience to the next level with an app that gives them the flexibility and convenience they're looking for. Want to stand out with a seamless way for your clients to view your calendar, book classes, join a live Zoom class or join a waitlist? WellnessLiving has the answer! Looking to raise in-studio class numbers? Reserve spots for your online services? The easier it is to book, the more spots you'll fill!
It's not just about booking and scheduling, though:
Our app is branded, so you're always promoting your business with your custom colors, fonts and images.
It's a mobile app with easy access to your retail store, so your clients don't have to wait until you're open and you make money while you're closed.
Whenever clients take an action at your business like refer a friend or book a class, the built-in rewards program lets them earn points. They can then track their progress and redeem for rewards right in app!
Clients can also conveniently leave reviews about your business in the client app, so they effortlessly promote you while on the go.
Fitness tracker technology
If you're in the fitness industry, you need to go above and beyond for your clients! Fitness trackers are everywhere, and technology today makes it easy for you to track your clients' goals and progress, so they have more success as your client! In WellnessLiving, our cutting-edge transformation log tool lets you:
Track each step of your client's fitness journey, including body fat percentage, heart rate, blood pressure, and physical measurements.
Record client visits and make notes and upload client photos whenever they make progress.
Update transformation log on a regular basis and compare the progress of your client over time!
Make sure you have an all-in-one business management software
Want those tools and more, all in one place? It's so simple to manage your business, stay on top of your clients and keep your team organized with WellnessLiving's all-in-one software! Why deal with paperwork, spreadsheets and a variety of systems when you can streamline everything for success? Here are just a few of the other benefits that come along when you join the WellnessLiving family:
The bottom line
At the end of the day, you need technology to get ahead in the fitness world and we can help! Get the tools you need to improve and expand your online services, get your staff on the same page, offer more to your clients, and stand out from your competition.
Go one step further with an all-in-one solution that will benefit your business! Use WellnessLiving's software to build your brand, your relationships and your business. We've mentioned just a few of the ways that WellnessLiving can make your life easier! How else can we help manage your business? Learn more by booking a free, no-commitment demo with WellnessLiving today!