Sep 23 2019, 9:00 AM
6 Fitness Industry Technology Trends to Boost Your Business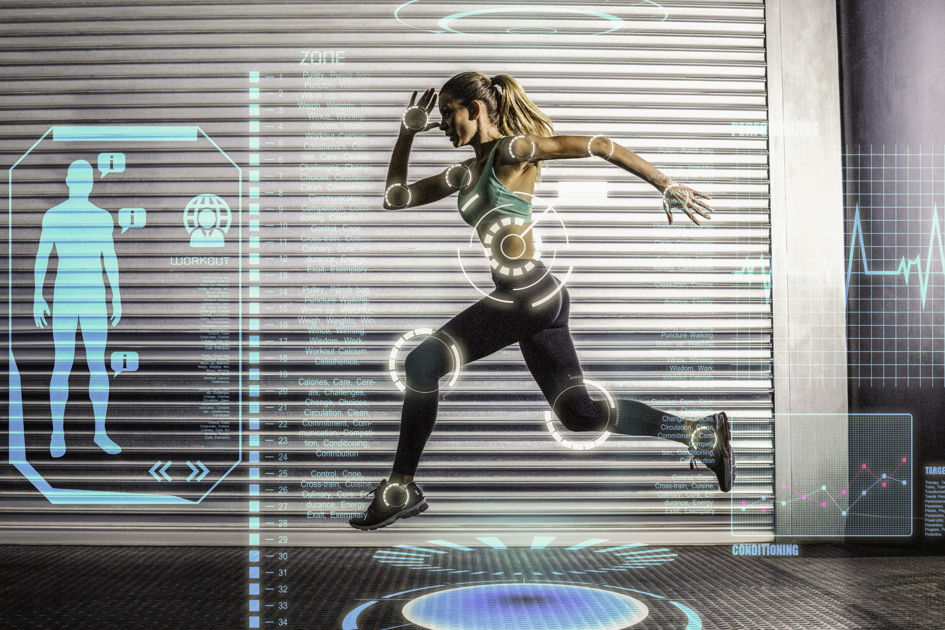 To keep up with the fitness industry, you have to be aware of the latest trends in technology. You might be asking yourself, what's the relation? In our digitalized world, fitness and technology go hand in hand. Before we explain how, let's start with the basics.
Because technology is a powerful force in the world today, there has been constant innovation in the industry and fresh developments to make our lives more convenient. Technological trends have been put to use in several different areas of our lives, including the fitness world.
Staying up to date with these trends will increase your business's popularity and provide more convenience for your clientele. There have been so many advancements in workout gear, exercise machines, as well as several other factors that can provide your customers with a more versatile and effective workout at your facility. By introducing these factors into your gym, your clients will get an experience like no other.
The 6 Most Popular Fitness Industry Technology Trends
Now that you know the importance of including the latest technology trends at your fitness facility, let's discuss which are the most prevalent. Step into the future with us!
1. Wearable technology
Our first popular trend is wearable technology, which has become extremely widespread in the fitness industry. In fact, according to the American College of Sports Medicine, technology such as the Fitbit and Apple Watch will be the most popular form of wearable devices in 2019.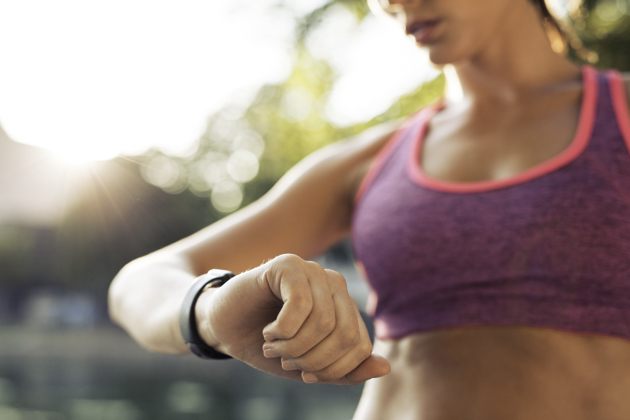 Not only does this help your clients keep track of their progress, it also keeps them more engaged in their workouts and lets them set measurable goals. From the amount of steps they take to the amount of calories they burn, wearable technology can give people a greater insight into their physical health more than ever before!
You may have already noticed more and more people using wearables at your gym. Tap into this trend by encouraging your members to download your gym app! This way they can keep track of their schedules, rewards points, and their position on the leadership-board.
It's no surprise that by the year 2022, it is projected that the market for wearables will reach $29 billion. Keep an eye out for this exciting technological development in all its many forms!
2. Smart fitness equipment
In our modernized world, not only can wearables track your progress, but exercise machines can too! This smart fitness equipment will provide your clients with one of a kind workouts. Let's get a little more technical.
Real time analysis into your customer's workouts and updates on the status of the machines is the type of cutting-edge technology this trend can provide your gym. Imagine a machine giving you feedback on your technique or weight training equipment that can spot you! This can increase your client retention rates like never before and boost your gym's popularity in your community. Such advancements have truly become limitless.
Modernize your facilities by investing in these smart fitness machines. But make sure you have trainers and staff nearby to assist your members and teach them how to use them. Many may get intimidated by such technology, but by offering a helping hand and showing them the advantages, your clients won't ever want to use any other type of machines!
This technology is also a great addition to your facility as they can inform you of any issues or malfunctions. Think about it: instead of being surprised one day with a technical glitch, cloud-connected technology can help keep your staff members aware of any problems or breakdowns.
All in all, investing in smart fitness equipment is a wise decision, as it will propel your business forward by providing an optimized experience for everyone involved!
3. Artificial intelligence
Another exciting trend in the fitness industry is artificial intelligence. Not only can this help make your business run smoothly and efficiently, but you'll never have to worry about an employee getting sick again! Allow us to explain.
The thrilling world of artificial intelligence has been introduced in the fitness industry with simple customer related tasks. For example, it helps with answering services, class registration, and even statistical calculations to give you further insight into your business. AI chatbots can also offer customer support, which can help your gym members with any issue at any time of the day! Now your facility can stay open 24 hours a day without you having to worry about not responding to a customer fast enough or losing sales during your time off.
Consider using artificial intelligence to complete these simple tasks, so you can invest more money in the trainers that you bring to your facility. This way, your staff will have more time to focus on important issues like getting your members into the best shape of their lives!
4. Live streaming classes
Are you using social media to market your business? If not, consider doing so, as live streaming classes through Instagram and Facebook is a technological trend you must capitalize on!
Social media is a fantastic method to publicize your facility through engaging posts and videos, but with the streaming function, you can take your advertising power to a whole new level! Take Instagram, for instance. This platform has a new and exciting function where you can go live and upload a video where your followers can see what you are doing in the moment. They can also interact with you and you can respond in real time!
The trainers at your facility can use this feature to live stream their classes to a wider audience! This can help boost your popularity and give prospective clients a chance to get on the inside of your gym. Imagine having the ability to broadcast classes into the digital space and communicate with your followers in the moment. Your trainers can answer any questions they may have about the workouts and give them advice on the proper methods to carry out the moves.
You can also use this trend to generate buzz for your studio by promoting a new live video every week. You can release new workouts and gain a following!
5. Virtual reality
Virtual reality has become another exciting dimension in the fitness industry. This sense of gamification will boost client retention and engagement at your gym, making your facility an instant hot spot!
Research has shown that people wearing a headset while working out do better in strengthening exercises. Not only has it had effects on people physically, but it has helped them psychologically during their workouts as well. Studies have shown that people who use virtual reality feel less pain and can maintain a certain position or activity for longer periods of time. It's no wonder that the virtual reality market will reach $49.7 billion by the year 2023.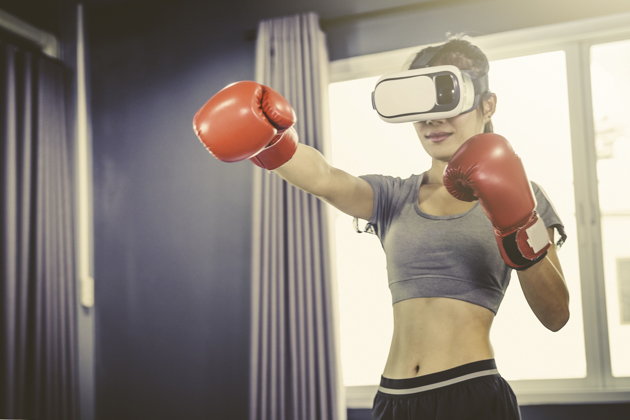 Consider introducing this cutting-edge technology into your gym and pique your members' curiosity. No matter the age group, everyone will want to get a taste of this augmented sense of reality. Soon your attendance rates will soar, and your client retention rates will skyrocket!
6. Staff and client apps
Staff and client management apps are becoming more and more popular in the fitness industry. With the help of these mobile applications, you can streamline your business and give your clients a more convenient method to interact with your facility.
Such technology has become the biggest software market in the world as it truly helps optimize your business in every way. All data is now in one place, saving you time and energy. Gone are the days when you have to keep track of different documents in various places. We advise that you use two separate apps for clients and staff to keep each aspect of your business separate, and therefore more efficient.
You're in luck, because WellnessLiving is an expert in this area with the help of our all-in-one gym management software. With our Elevate Staff App, take control of your business from anywhere in the world! Book classes, receive payments, and sign important documents, all with the help of our software. Our Achieve Client App helps your clients engage with your facility by allowing them to book classes, manage their profiles, and keep track of their rewards points.
We even offer unique self check-in options. With this app, clients can sign in with ease through username and password or by scanning their ID tag with the help of a bar code reader. This is just one example of how software can make your clients' lives more convenient and increase their engagement with your gym.
To be Brief…
Staying up to date with technology trends in the fitness industry can help boost your business and provide your members a unique and engaging way to interact with your facility. Enter a whole new world from artificial intelligence and virtual reality, to live streaming classes and management software.
If you liked our staff and client apps, you'll love the other options we can offer you. Boost your client retention rates with our client retention options, optimize your advertising with our automated marketing, and much more! Interested? Book a free, no-commitment demo with WellnessLiving today and take your business to the next level!