Oct 10 2019, 9:50 AM
5 Thanksgiving Marketing Tips for Your Yoga Studio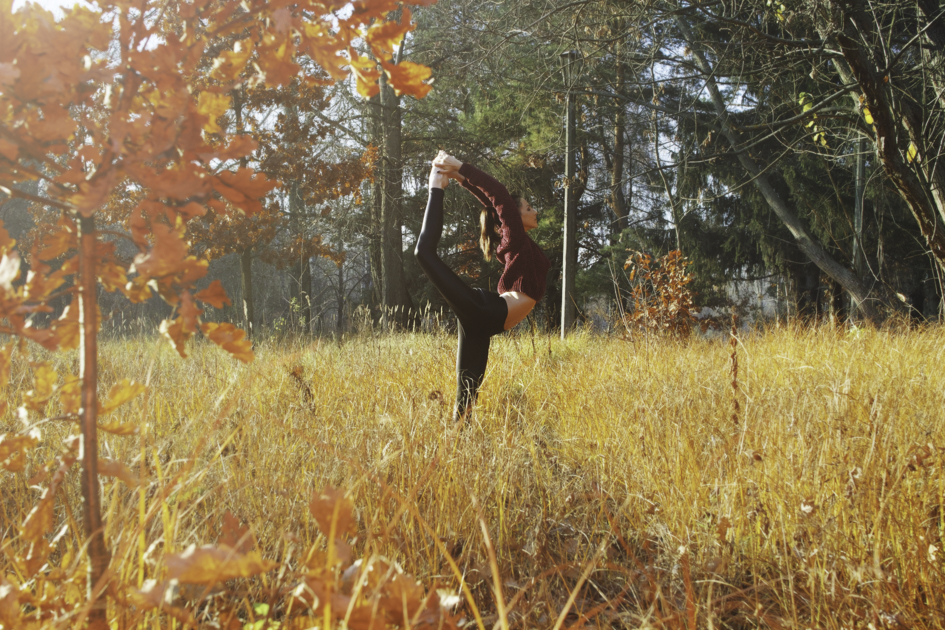 Thanksgiving is right around the corner, time to implement some seasonal marketing strategies to promote your yoga studio. You'd better hurry, before all the good ideas are gobbled up!
With a winning Thanksgiving marketing strategy, you can grow your yoga studio. As people are expressing their thanks and focusing on gratitude, this is your chance to capture the attention of your audience and make the spirit of Thanksgiving work for your yoga studio.
A 2018 study shows that retail spending in the US increased by 5.4% (up to $998.32 billion) during the 2018 holiday season. Now that's an amazing opportunity to increase your revenue. How can you get in on that? Get your yoga studio noticed by amping up your marketing efforts during a season when people tend to increase their spending!
Ready to get started but not sure where to begin? Breathe easy on this one, we've got you covered! Check out our expertly-compiled list of ideas to take Thanksgiving marketing for your studio up a notch:
1. Seasonal Promos
Give your clients something to be grateful for this season with your Thanksgiving marketing promos! Now's the perfect time to promote your yoga studio and get as many people through your doors as possible.
Use enticing offers to draw people in! Here are a few ideas to get your Thanksgiving marketing started while upping your revenue:
Membership sale
Try and think of a new idea to get people excited about getting their membership! Have you considered an unlimited membership, where clients pay a set fee and can come as often as they want? This is a great one to try because it also offers new members the flexibility to try new classes and broaden their interests, making them even more invested in your studio.
If you already offer this type of membership, consider a BOGO deal or an offer where a one- year membership bought during the promo season gets each client 14 months of access. This is the type of promo where you increase the perceived value of the client's purchase. The "getting something for nothing" (i.e. a "free" 2 months' membership) will definitely make your yoga studio stand out!
Group discounts
Offering a group discount could quickly increase your numbers! This type of promo could also include a 'bring-a-friend' deal.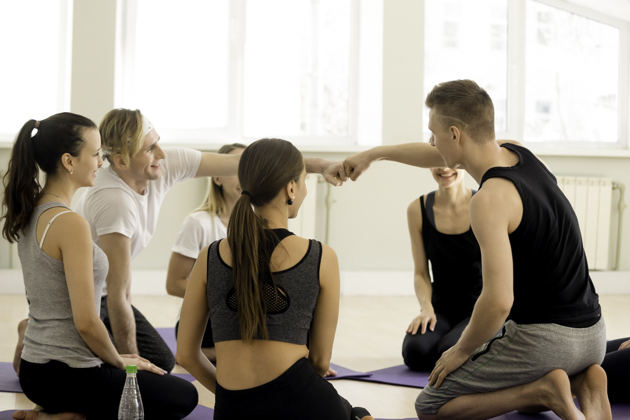 A group discount could also mean a family membership deal, a referral bonus, or any other type of promotion you can think of that will encourage groups of new clients to be attracted to your studio.
Corporate rates
Have you considered companies as part of your target market? While this might also be considered a group discount, a corporate pitch is a different animal altogether! This is also the time of year when many employers focus on employee appreciation, end of the year bonuses and team-building to get their staff on the same page for the upcoming year.
Target companies by offering a corporate membership discount or a discounted memberships with a minimum number of participants. What you miss out on with the reduced price, you make up in volume with the number of memberships you sell!
Be creative here. It's your studio and your holiday marketing plan, so if you want to pitch a monthly pass to companies as an employee incentive or a company yoga class to tackle stress-relief, go for it! Targeting corporate clients as part of your Thanksgiving marketing might just be the approach you need to get your studio to that next level.
2. Pick a Cause
This is the season where gratitude and giving back are on most peoples' minds. We've got a few ideas to get you into the giving spirit, put your yoga studio in the spotlight, and really make a difference for a great cause.
Can you run a campaign where you donate a percentage of each new membership fee to your favorite cause? Or does it make more sense to collect coats from your clients for a cold weather drive? Or how about asking for non-perishable food donations for the local food bank, while your yoga studio matches the effort?
There's almost an endless number of possibilities to champion during the Thanksgiving season. The important thing to remember is to pick a cause that's important to you, get as many people involved as possible, and do your best to make a difference where you can. That's the way you incorporate your Thanksgiving marketing into the holiday spirit!
3. Launch a Client Campaign
Re-connecting with your existing clients is a solid addition to your Thanksgiving marketing strategy. It's easier to sell to clients who already love your studio than to convince brand new ones to try you for the first time, so give a little time and attention to growing your client base with your current contact list!
You could send a note of thanks for their business throughout the year. This could include a value add code for merchandise or an invite to an appreciation event – or it could just include a sincere note of thanks to let them know you appreciate their loyalty.
Another idea is to send out a holiday e-newsletter! You could include a calendar with all of your promos, events and news as a way to get eyes on what's happening at your yoga studio.
Another part of your Thanksgiving strategy could be to target those clients you haven't seen in a while. We all get busy, and some clients inevitably drop off your radar. Getting them to give your studio another try by simply reaching out might be enough to regain a client for life.
How do you reach everyone in time as part of your Thanksgiving marketing? Automation is the answer! WellnessLiving's all-in-one business management system makes it easy to reach everyone with just a few clicks. There's also a client win-back feature, specifically targeting long-lost clients.
Make your life easy and increase your attendance by automating this part of your holiday marketing!
4. Get Into the Spirit
Thanksgiving is a season where gratitude and joy abounds, so get in on the fun! From themed events to relevant content, here are two ways you can get your festivities on:
Themed events
How can your studio offer themed events? Don't panic, we're not talking about elaborate or expensive endeavors here! How about a class focusing on tips to beat holiday stress, or stretching to relax or improving your sleep techniques? Any practices you think could you help your clients be their best at this time of year will do the trick!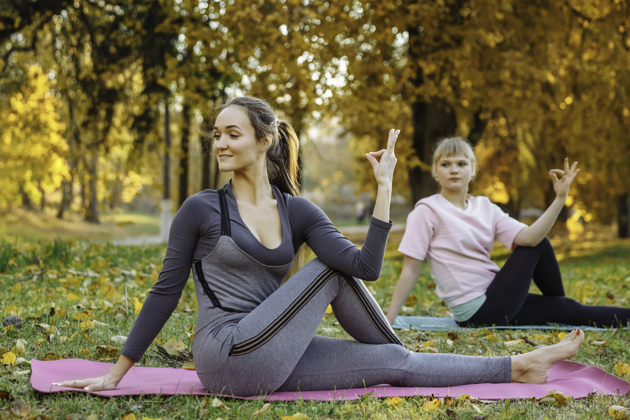 It's nice to be able to be able to use your powers for good and getting into the holiday mood will put you in just the right frame of mind to make the most of your Thanksgiving marketing.
Provide relevant content
Here's the part of your Thanksgiving marketing strategy where your yoga studio builds your street cred! You might not see a direct increase in revenue here, but the idea is to establish yourself as an industry expert, so you can establish yourself as the go-to yoga studio.
What do we mean? Well, the more relevant and informative content you can provide for your community, the more they'll see that you know your stuff. Can you have an info-graphic about holiday stress at your front desk? Can you post a blog with tips on how to get zen through the Thanksgiving season? Or send a newsletter with a daily gratitude practice?
Choose your preferred medium and send out thoughtful, interesting and informative content to make clients excited to see what else you're offering during the Thanksgiving season.
5. Make it a Month
The idea a of a month-long promo can be scary but think about how much buzz you can create for something that lasts 30 days! Start by deciding on your promo: it could be a discount or an added value or a referral bonus! Let's say you decide you want to offer a deal where you get a three month trial instead of an usual one-month trial. Here's how you can include it as a successful part of your Thanksgiving marketing strategy to see real results for your studio:
Get excited
Build excitement ahead of the promo! Post teasers on social media, send automated 'save the date' messages out and talk up the promo ahead of the start date. You want people to be ready to buy the day the promo starts.
Studies show that 52% of people want Thanksgiving to be a family holiday, with retail closed so that employees can spend time at home too. What does this mean for your yoga studio? It means that you need to start your Thanksgiving marketing early to be finished by the actual holiday.
Stay steady
Don't stop the marketing once the promo starts! We all get busy and lose track of time, our social media feeds are cluttered and Thanksgiving takes over. Don't let people forget that the promo exists and that it's time sensitive.
Focus on the sense of urgency so that people know that they need to get in on the deal now so they don't miss out.
Choose your words
Make this promo fun by using themed language. Think tag lines like 'you'd be a turkey to miss this' or 'hurry and gobble up this price!' This might sound like a cliché, but themed language is a great way to gain attention for a seasonal promo.
It's That Time of the Year
Don't wait another second to start your Thanksgiving marketing! Get noticed, strengthen relationships with your community and increase your revenue by adopting some of these tips.
And while you focus on your holiday marketing, let your yoga studio software take care of your business. WellnessLiving's all-in-one yoga studio management software offers more than just automated marketing features, we also have everything you need from online scheduling to staff and client apps to a rewards program, and so much more! Ready to take your business to the next level? Book your free, no-commitment demo today to see if WellnessLiving is the right software for you.