Feb 10 2020, 9:00 AM
3 Ways to Build Customer Loyalty at Your Dance Studio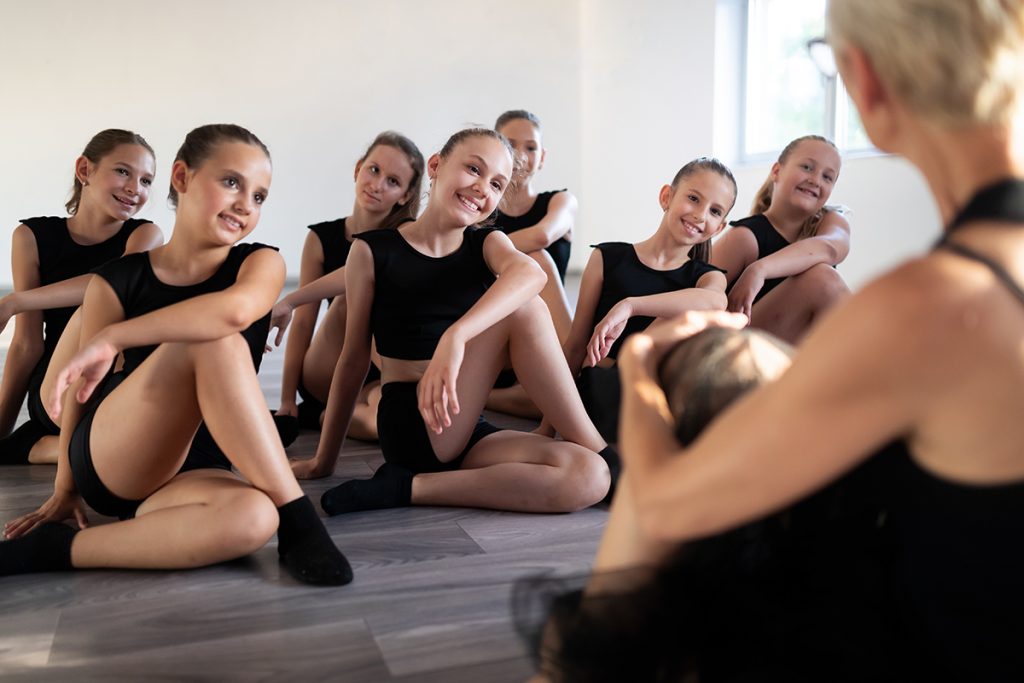 As a dance studio owner, you know just how competitive the market can be and how essential it is to build customer loyalty. As consumers search for the right dance studio, you know that hiring the right people and giving studio patrons an overall amazing experience is the only way to grow your business.
So once dancers find your studio, how do you keep them coming back? We'll tell you:
How to keep your company culture strong
Best practices for selling your studio through marketing
The easiest way to implement a rewards program that's most beneficial to you and to your clients
These key strategies are what turns studio visitors into loyal long-term customers.
First, consider your team:
Once you've hired the right people, and you feel confident that they've got the right stuff to help your studio soar, it is extremely important to train and foster your staff on an ongoing basis. This sets the tone for how your customers and your staff experience your dance studio.
Happy staff are patient, considerate, welcoming, kind, and helpful to your patrons. They hustle hard and they give it their best because they feel like they're valued, and it leads them to value your customers too.
Monthly meetings
Having monthly or even weekly meetings to discuss staff needs and schedule changes is important. This is where you'll update staff about the latest promotions and new procedures at your studio. You may also discuss how you and your team can improve the customer and staff experience. It will ensure that everyone is on the same page when it comes to company protocol, and, again, when staff feel like their voice is heard, they perform better in relation to the customer when representing the studio.
Of course, the change of seasons should come with a staff meeting too: during the start of the season, the middle of the season, and the mid-end of the year it is important to have a pow-wow with your staff and talk about contract agreements, company or seasonal changes, and strategies for your studio and how it will impact the staff and the customer.
That's why having a good company culture, where everything is discussed, fun is involved, and there is a high level of honesty and comfort around senior management, makes all the difference. Otherwise, if you ignore your staff, they might derail your business and cause issues for both your staff and your customers.
1. Getting to Know Your Customer
Once you and your team are on the same page, and you're all feeling excited about what your dance studio is all about, then it's time to take it a step further and get to know your customer, and be open to tweaking your services accordingly. Successful business owners understand that knowing their customers intimately is the difference between success or failure. They know that having an understanding of their customer that runs deeper than the name, age, or income of their patrons is how you succeed in business.
Being informed about your customer's hobbies, personal tastes, and even how they spend their time puts you at an advantage. Once you know your customer personally, you can do things like play the music that your clients like to listen to, sell items that align with your dance studio's patrons, and even offer morning, evening, or weekend classes to accommodate your core patron's schedules. Doing this will let your customer know that they are an individual you value, rather than just a meal ticket.
While we are on the subject of getting to know your customer, here are some important questions that you should ask yourself (and your clients):
What kind of services are your customers looking for?
What do they like and dislike?
What can you do to create more excitement for your dance studio?
What can you do to turn my dance studio into an institution in your neighborhood?
Asking these very important questions, directly to the customer and finding the answers to those questions through observation, is the key to determining what makes patrons come back and what makes them move on to another studio.
How do you answer those questions and come to a strong understanding of your customers? You reach out to them, and your staff, as often as you can.
Your staff should be your eyes and ears, so make sure they report back to you any thoughts or concerns, about what's going well and what could be going better.
Your staff should be your eyes and ears, so make sure they report back to you any thoughts or concerns, about what's going well and what could be going better. Your staff may communicate with your clients more than you do, so it's important to equip them with everything they need to do their job properly for you. That includes regular team meetings to discuss things as simple as how to engage with a dissatisfied customer and how to get customers excited about becoming a long-term member of your dance studio.
How to ask the right questions
If you run a dance studio that offers services to children, it's incredibly important to stay in touch with the parents of your students because it will give you a stronger understanding of what the student dancers need and what their parents need. However, if you are a dance studio that caters to teens or adults, then it's the dancers themselves who you need to engage with.
In both cases, you don't always have to ask questions directly, you can be creative: set up a weekly or monthly email blast for your studio patrons and periodically include a short questionnaire, asking questions related to the services you offer, what works for them, and what needs to be changed.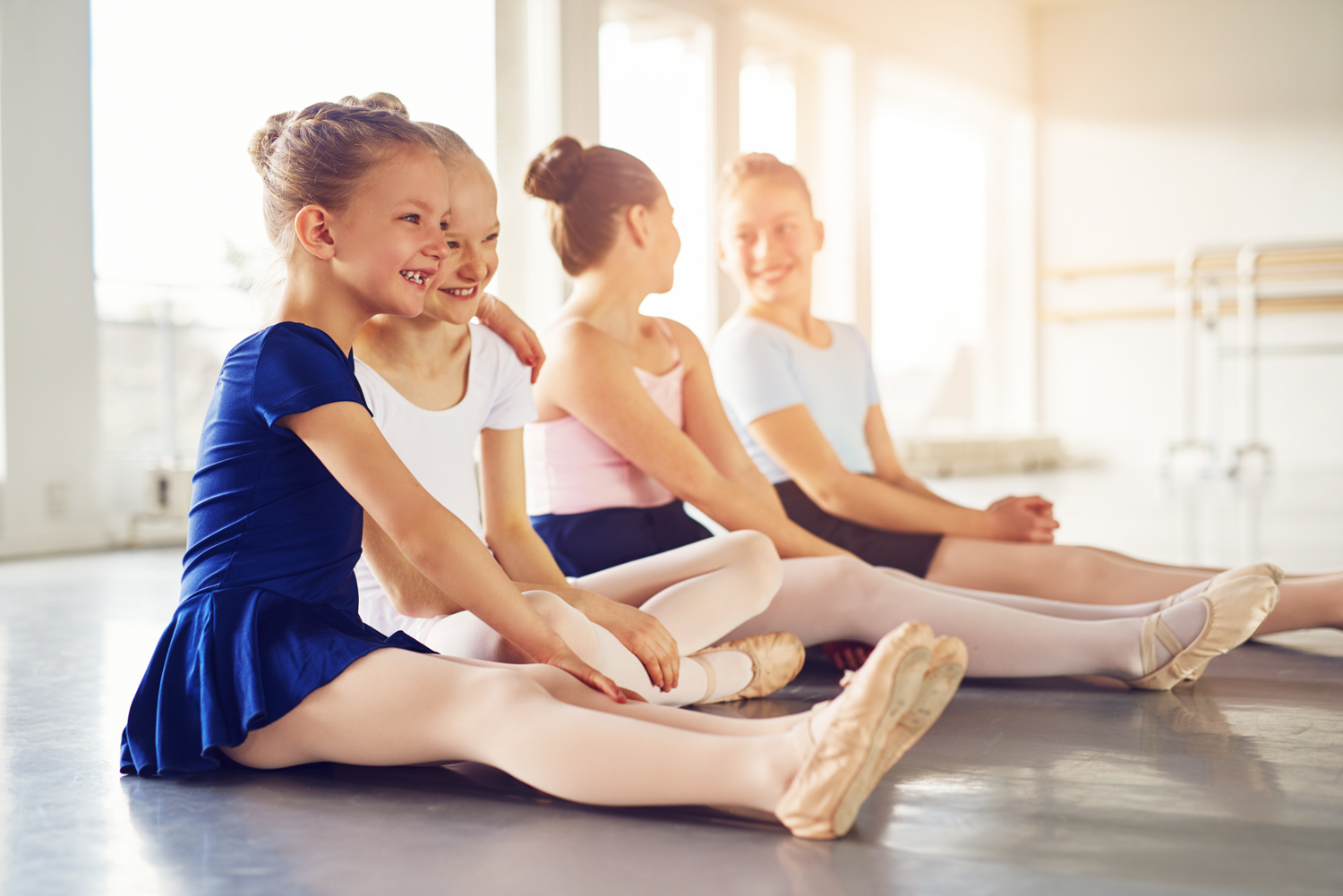 Doing this will help your dance patrons know that you value them. Your dance students are shelling out their time and their money at your studio, rather than at another, and it's important to respect and validate that commitment to your studio by asking for feedback from them on their experience with you.
But, when you ask, be professional: understand that you and your staff represent your studio and serve as role models to your students, demonstrating what a good attitude, a love for dance, and respect for people should look like in dance educators. Show your patrons your professionalism and show them who you are and keep your students or their parents informed about your credentials and any ongoing education that you have been involved in as a teacher. All of these details show that you are engaged and informed about the things that matter to your patrons.
What else should you consider?
Talk over the phone: Don't be afraid to have a discussion in the studio or over the phone. Talk to your patrons to learn more about their interests, their careers, and their families. Understand where dance fits in their life, keep a record of the information that they've shared, and personalize their experience with your studio so you can make their experience better. Imagine how many people that your patrons know, who have always been interested in dance, who will go to your studio thanks to word-of-mouth. A personal touch is key!
Share a poll: Also consider using your Facebook Business page to share a poll. Although you won't get a personalized understanding of what your patrons need, it will give you a general idea of what direction to move in. Be sure to make the questions as detailed as you can, so that a consensus can be reached that is as accurate as possible. Ask about any number of subjects and, again, don't be afraid to ask for feedback directly.
Email Marketing: Don't want to spend too much time gathering feedback? Consider an automated email marketing campaign that sends a survey to your customers after they participate in certain classes or workshops.
2. Selling Yourself And Your Dance Studio
To have a successful dance studio, you also must sell yourself: yes, it's important to attract, convert, and retain customers, and to stay in touch with your patrons, understanding what they need and want out of your studio, but to do any of that, and in order to even have meetings with your staff or talk to your patrons, you have to get patrons in the door in the first place.
Marketing your business. We live in a global village that is very driven by what other people have to say – on and offline – about any product or service. Google gives anyone instant access to a variety of businesses out there, what they offer, and the most important thing – what people have to say about each business. To run the race alongside other dance studios, you must go above and beyond in promoting your dance studio. Print marketing, such as flyers left at the front desk for people who stop in to have a look, is still an important asset to have. Despite how digital everything has become, people still want to come in, read up, and understand you for themselves. Give them something to remember you by.
Social media: Remember, be active on Facebook, Twitter, and Instagram, sharing an inside look at what goes on in your dance studio, your team, and your unique flavor. And don't be shy: encourage customers to leave their feedback online and through social media. Do you have patrons who absolutely love your studio and love what you're about? Ask them to give you a shout out and tag you in their glowing review across their social media and repost it on yours!
Automate your marketing strategy
If you're feeling overwhelmed and underprepared at the prospect of managing a marketing campaign, because you only opened your studio to share your love of dance with patrons, this is where WellnessLiving's built-in marketing tools come in.
WellnessLiving offers a variety of marketing tools that will help you draw in new customers, bring back patrons who have gone elsewhere, and keep your steadfast patrons excited about being a member of your studio.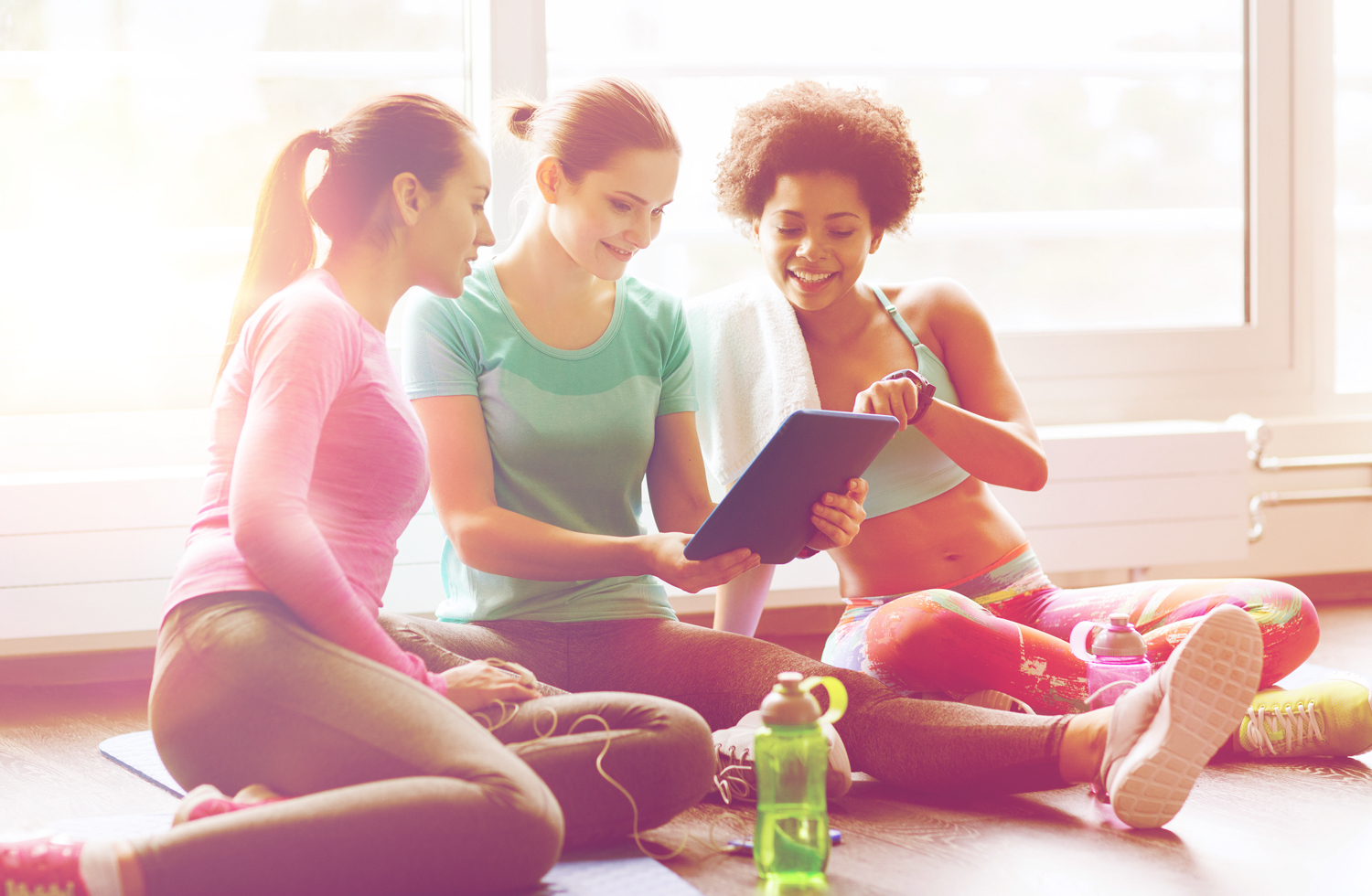 WellnessLiving's all-in-one management software includes versatile marketing features designed for growing your dance studio with ease. With WellnessLiving's dance studio software, it's very easy to create, target, and send print advertisements, text messages, emails, and even mobile push notifications straight to your customers. Simple, fully customizable templates make it easy for you to run campaigns designed with specific goals in mind. Someone hasn't signed up for any classes or workshops in six months? A personalized "we miss you" email can arrive in their inbox automatically!
Imagine this: one of your patrons is out to lunch with a few friends and they get a text from your studio thanking them for their patronage and informing them of a new offer that lets them bring friends to a free trial class. Just like that, you have a few new clients on your roster!
3. Building Customer Loyalty Through Rewards Incentives
In today's retail industry, because of the digital age that we live in, it takes a hell of a lot to gain the trust and loyalty of a customer. Today, millennials, and even their parents, are shopping on their phones, on their tablets, or even in their cars.
All of this means that they don't need or want to come into a store or onto a traditional website unless it has something special to offer them. Because of this dramatic change in the retail industry, a lot of traditional retailers are finding that company growth is low, and ironically they're turning to a very traditional solution as a result.
Customer loyalty programs are a known way to sustain your businesses' growth. Customers who are passionate about your company are likely to come back and buy more than they did before if they know that they will get something more out of it. However, because you have to give to get to give, there are a lot of executives who just want loyal customers without doing anything to get them.
Securing an organic and loyal following doesn't have to be complex. WellnessLiving's incentive-based rewards program includes customizable templates. Automatically award points for any action you choose – like booking a dance class online, referring a friend, buying a product at your studio, or sharing a positive experience on social media.
With your dance studio software, WellnessLiving's built-in rewards program also includes a live leaderboard for contests, a feature which gives your dance studio patrons the opportunity to flex their competitive muscles by seeing who the top-ranked person is and guessing among themselves who might take their top spot from them.
Customers can even earn rewards points for sharing their leaderboard rankings on social media. Using your customers to advertise your studio through their own social media tools is a win-win situation for you and your patrons because all the advertising gets more dance enthusiasts into your store and they bring their friends with them too.
If you've never used a loyalty program before, and you're concerned about your ability to manage it, know that with WellnessLiving's dance studio software there isn't any reason to worry.
From day one of joining WellnessLiving's dance studio software, you will have access to one of our business loyalty and rewards experts who will help you build a strategy that will help you succeed. If you just can't wait for a loyalty expert to help you, then feel free to enjoy one of our ready-made, customizable templates immediately.
With WellnessLiving's dance studio software, building customer loyalty at your dance studio doesn't have to be difficult. The problem with a lot of loyalty incentive programs is that they aren't user-friendly, for the customer or for the studio staff who are running it.
At The End Of The Day…
Customer loyalty is very important. Build that loyalty by getting to know your customers, selling yourself through the right marketing strategy, and offering a rewards program. At WellnessLiving, our dance studio software, it takes the guesswork out of marketing and client retention, and it allows you to run your business with a lot of care and support. This is the key because, after all, it takes a village to do just about anything!
WellnessLiving's dance studio software can help streamline your business with automated marketing options, an innovative rewards program, customer reviews, and more! Book a free, no-commitment demo with us today!