Jul 28 2020, 9:00 AM
5 Time Management Strategies to Help Studio Owners Get Through Tough Times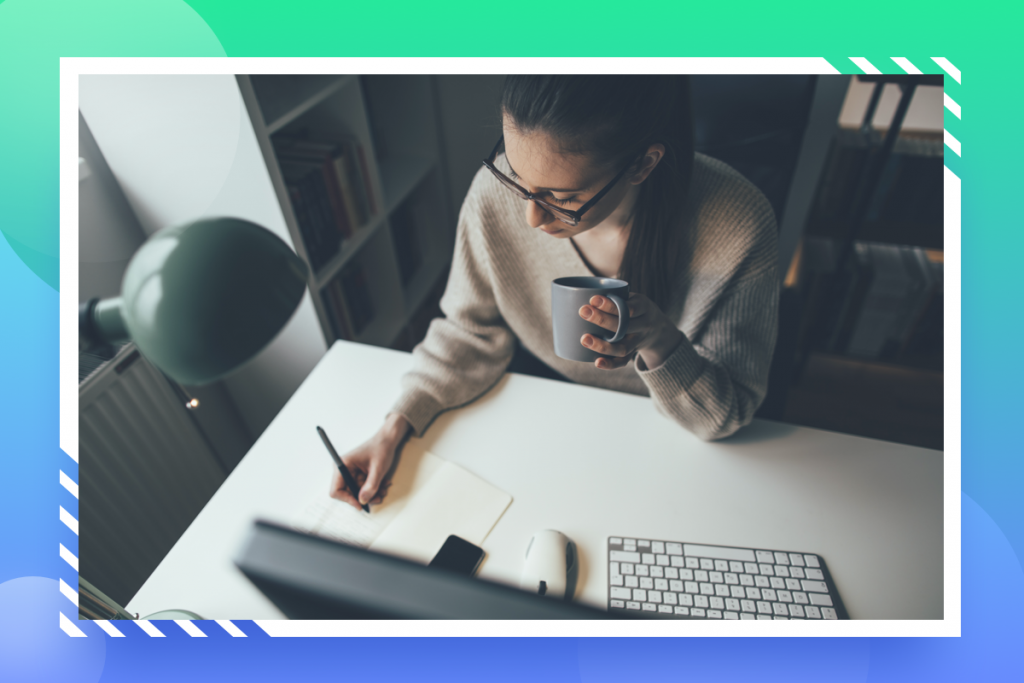 By Maura Vella, guest blogger and small business advisor at Cultivate Advisors and co-owner of 105F Hot Yoga & Pilates
It's no secret that these past few months have been very trying for studio owners. Many of us have had to completely reinvent the business model that we once knew in order to survive. Setting up a virtual teaching model, applying for business grants and loans, managing teachers and their income, communicating with clients, and planning for a reopen with brand new stringent guidelines are just the tip of the iceberg when it comes to what's been swirling around in our heads during the past few months.
I invite you all right now, to take a deep pranayama breath, and read on to gain insight that will have a massive impact on not only the future success of your studio but more importantly, it will also have a great impact on your health and wellbeing as well!
I can't get everything done! I'm so stressed! I have so many things to do, I don't know where to even begin!
Does this sound like you? So many studio owners start their yoga studio because they are passionate about healing others and bringing balance into their lives. Preparing for, let alone even imagining, a pandemic was not part of anyone's initial equation. It can be unnerving to feel like you're out of control with the unknown, but you can gain back some of this control with some small tips which will allow you to prioritize, set up boundaries, and effectively manage your time to find your balance once again.
Here are 5 time management strategies are perfect for yoga studio and fitness studio owners, especially during this time of crisis and uncertainty:
1. Manage your goals and priorities
Often, and especially these days, there is more in front of you than you could possibly get done. While grinding through that to-do list might seem like you're chipping away, eventually, you will run out of steam or feel completely overwhelmed and unmotivated to complete your daily tasks and goals. In fact, many of you may already feel this way!
When you feel torn between calling back a client to set up her membership, helping an instructor cover his class because his Internet isn't working or analyzing which classes on your schedule should be added back when you reopen your brick and mortar—this all directly impacts your financial and client satisfaction goals. Without a clear roadmap and organized priority management structure, you may feel like you're throwing darts in the dark — and you may or may not hit the target.
Managing priorities is all about choosing what gets done and at what time. The big piece of this skill is scheduling things out for the future. It's about the awareness of time and the impact of not utilizing it in the most productive way. The difference between priority management and time management is the decision-making process of planning before the time actually happens.
Warning: This concept is not a magic unicorn that automatically means you will work less. The message here is simply to bring awareness to how you're currently spending your time and bring consciousness to your choices regarding that time, so that you may elicit the greatest impact and value.
Time is the one thing we all have the same amount of—so how do you maximize your time? I suggest that you start with where you want to be (these are your goals) and work backward. With your goals clearly stated, you can reverse engineer your plan until you have the perfect bite-size nuggets to take action.
"How do I even know how to begin," you ask?
Start by writing down a future goal. Write down where you are today. Now back plan it. Identify the things this week that are urgent and impactful with respect to those goals and then sprinkle in the not so urgent and impactful stuff to become more proactive. Finally, and this is the most important piece, you must schedule in the impact time that you will dedicate to focusing on this goal.
Now, if you were to devote just one hour per day to this goal, that would equate to 260 hours over the course of a year (about two months of working time) on high-impact items. Imagine the shift you can create with two months of free time to work on high-impact things?
This concept of block scheduling helps with productivity because you can focus on completing the tasks on your small to-do list instead of feeling overwhelmed by every single thing you have to do for the entire day. It allows you to stay proactive and reduces the amount of time you are in high-urgency reactive mode. When you hold yourself accountable to the allotted time dedicated to reach your micro-goals each day, you'll begin to notice how productivity increases and you may even notice that time seems to grow instead of disappearing into midair.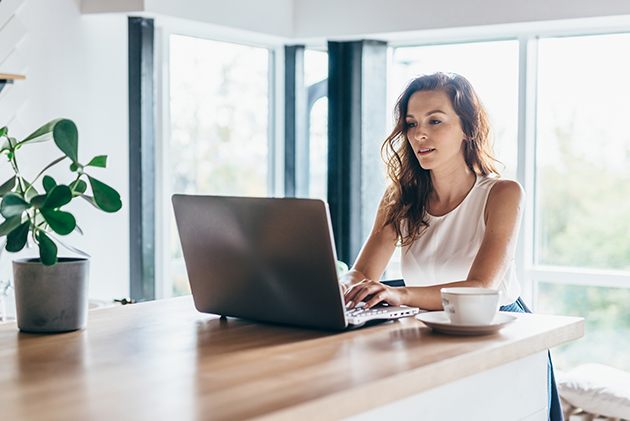 2. How to leverage time and delegate tasks
Being productive while managing your time and priorities are essential keys to running a successful studio and team. In order to scale any business however, especially when you are playing out multiple scenarios depending on the likelihood you'll be able to open at 10%, 25%, or 50% capacities, I recommend that you leverage your time while also delegating certain tasks to others with whom you trust. We all have the same 168 hours in a week so it's critical for you, the studio owner, to maximize your productivity and focus on the most important areas of your business.
Your staff and clients are depending on you to be here not just for the short-term, but for the long-run, when this crisis is in our rearview mirror. Admit to yourself that you are only one person, and even as much as a superhuman you may be, you can only do so much on your own. Give yourself permission to leverage your time and delegate to others, so you can lean on others who care greatly about your studio and who want to help. By allowing yourself to do this, you reduce the potential of stress and burnout, while maximizing the potential to expand greatly past your current capacity without being overworked and stressed.
Time leverage allows you to multiply the rate at which you get things done. How can this be achieved?
Utilize a team member who is skilled at the position.
Use a business management software such as WellnessLiving.
Implement automated marketing and send out reminder emails.
Outsource tasks that you don't enjoy.
And figure how to best utilize your downtime (i.e. allowing you to take that well-deserved vacation while knowing that the studio is able to function without you being present).
These all result in your ability to do more with less.
Delegation is the art of asking for help. By empowering others to help you in pursuit of your goals, you will realize the greatest return on leverage. No matter how great you are, having others help you will get you further. Think about rowing a boat—can you do it on your own? Sure, but if you had a few others rowing as a team, you can get much farther. If you can't delegate effectively, you can never expand work beyond your own capabilities.
Please note, micromanagement is the opposite of effective delegation. If you spend all your time micromanaging a few, you will never empower them to execute on their own and all of your time will be sucked into the process!
How do you know what to delegate? I recommend using Michael Hyatt's Delegation Matrix. By mapping out items that fall into boxes 1 or 2, you'll get a clear sense of what tasks can be delegated to maximize your personal success and that of your studio.

3. Use the right studio management software
As if keeping track of your clients and their behaviors wasn't difficult enough pre-pandemic, when you add in new and creative revenue streams into the mix, it can be difficult to learn what's working and what's not working unless you have a dedicated software to help you analyze them.
Do you feel like your retention could be higher (yes, even during a pandemic you can retain clients)? Is your information disjointed and unorganized? Do you have to dig through old emails, spreadsheets, or post-it notes before finally finding what you are looking for? This is a common issue for studio owners who are manually tracking their employees and client data. This is also a huge time-suck and can cannibalize your valuable time and lead you to do unnecessary tasks that can easily be automated with a simple business management software.
It can be exhausting to do everything yourself:
All of this is time-consuming, and if it's often done manually, you'll notice that many things will be lost in the shuffle. If you're looking to increase efficiency, a yoga studio software like WellnessLiving is an invaluable tool. Simply put, WellnessLiving puts the focus on meeting the needs for your clients by using technology to organize and automate the scheduling, marketing, sales and customer service components of your business. Not only that, but it's intuitive and easy to learn, which also keeps your internal team organized and on point.
4. Implement engaging automated marketing campaigns
These days, every week can either seem like an eternity or it can fly by in a blink of an eye. Information changes daily, perhaps even hourly, and communication is the glue that keeps your staff and clients not only engaged but empowered. As we begin to phase in the re-openings of the brick and mortar non-essential businesses, while perhaps maintaining the virtual/on-demand revenue stream, there are more options now than ever for your clients to enjoy your classes. Consider these questions:
How are you keeping your new virtual yoga students engaged and nurtured while offering them the option to come try you out in your studio?
How are you keeping your long-time clients up-to-date on the latest news and events at your studio?
And how are you winning back those clients who probably need you now more than ever after taking off time from their practice?
Automated marketing makes managing communications within your yoga community simple and effective without you even needing to lift a finger. Back in the olden days, it could be a full-time job to craft and send the perfect series of emails to send to your clients based on their attendance or purchasing behaviors. But now all of these emails can trigger automatically because they are built into the same system that tracks these behaviors.
With WellnessLiving's easy-to-use automated marketing, you can create beautiful and informative email drip campaigns based on your client's behaviors. As a result, your clients will become engaged and educated, which means that they'll keep coming back to try out all of your different options.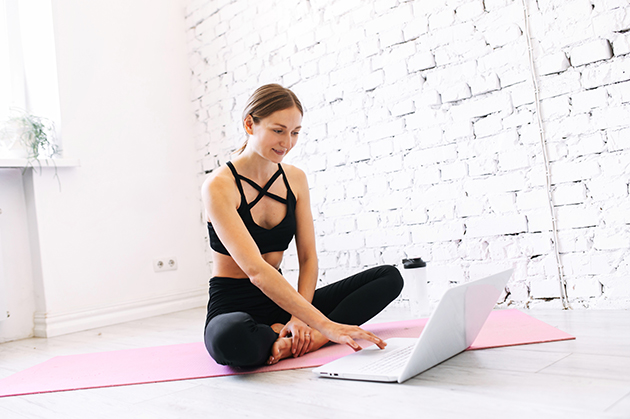 5. Now it's time to manage energy!
It's probably a safe assumption that the majority of studio owners (or any service-based small businesses) have recently experienced massive uprooting from their normal routines since we received news of the mandated closures. Some of us may have struggled with burnout at one point or another, but this pandemic has graced us with an entirely new slew of undertakings.
Layer on the unknowns, and we have a perfect recipe for a daily burnout routine. The key to energy management is knowing what tasks you like and what tasks you don't like. Understanding the balance of power consumption will let you know when it's time to charge your battery, as well as how much time you can spend doing certain activities.
If you're experiencing burnout, you must take the steps to bring your mind and body back into balance. Do you understand what kind of work brings you energy and what kind of work takes it away? Acknowledge that there are ups and downs in your day-to-day and learn how to stay even-keeled throughout both sides by scheduling your energy appropriately. To do this, you must understand your:
Drivers: These are easy to complete tasks that don't require much energy—you neither love nor hate them. You just do them to keep the engine moving.
Restrainers: These are those tasks that drain your energy. You don't enjoy them and would delegate if you could.
Energizers: You love these tasks and would do them all day, every day if you could. They give you energy!
When you are able to recognize your Drivers, Restrainers, and Energizers, and you can properly schedule them throughout your day, the balance of power consumption will let you know when it's time to charge and how much time you can spend doing certain activities. And most importantly, don't forget that you deserve some "me" time, and don't forget to schedule it in!
Time management is easier than you think!
Listen, I know that these last few months have been beyond stressful for many of you, and for good reason. By following some of the above advice, my hopes are that you have found some tangible takeaways that you can implement immediately to regain back some control.
It definitely is possible to "do more, with less" and ultimately, you'll get back more time and freedom in your day, while feeling like you've accomplished more. Happiness and peace of mind is within your control—you just have to believe it. With some practice and discipline, I believe that you will be able to lie in savasana with a restored mind and body (and not thinking about the next task you must do).
As mentioned, WellnessLiving is an all-in-one platform that is the perfect time management tool to help you run and grow your studio. From automating marketing to its easy booking and scheduling features, WellnessLiving has everything you need to save you time and energy, making it a lot easier to grow your business at this time. Want to learn more? Contact WellnessLiving now and book your free, no-commitment demo today!