Aug 21 2020, 9:15 AM
Is It Time to Rebrand Your Fitness Business?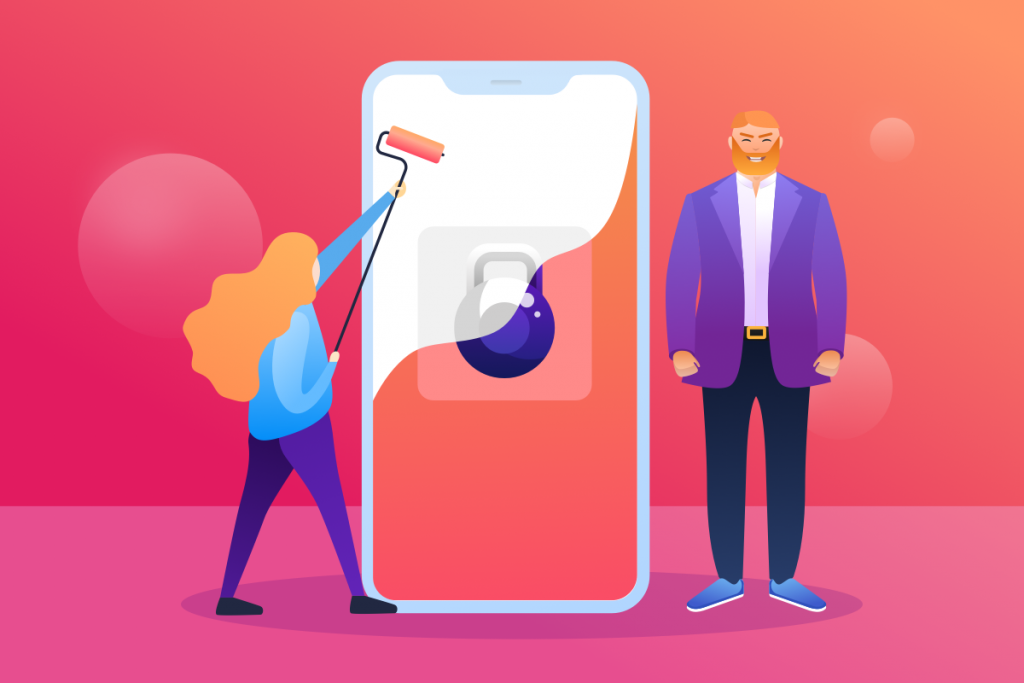 Are you doing your best to get back to business as usual? The fitness industry's changed, and you need to keep up. A rebrand is just what you need to pivot your model, pick up speed and get attention for your business.
What's in a brand? In short, it's a reflection of what your business stands for. It's the consistency in your values, your approach, and how you want people to feel when they interact with your company. When we're talking about rebrand, the fundamentals don't change. Here's your shot to change your look, expand your services, shift your model, and update your business to reflect today's needs.
Times have changed and now's the perfect time to capture a new audience, re-engage your existing clientele, and create some excitement around your business. Redefine your purpose, create new goals, and step up your game with a fitness rebrand!
Consider your virtual brand
Are you up to date with today's tech? Go all in with the services you need to compete in today's climate. Incorporating services like the features from WellnessLiving will build your profits and get you noticed. Here's what you need to boost your virtual brand:
Zoom integration: Build your brand globally with online classes! Our easy-to-use feature lets more people know about your classes so you can spread the word far and wide. Reserve with Google also makes it easy for leads to find and book your virtual services from your business directory in web searches or Google maps.
On-demand services: We also make it easy to upload and store your video recordings with our FitVID on Demand feature. Not only does it make it easy for clients to access your classes and content whenever they want, but you also boost your brand without using a third-party video platform to share your content.
Where is your online presence?
To broaden your client base and attract attention, it's all about brand awareness! Stand out from the rest, explain your business and get noticed with a strong online presence. Here's where WellnessLiving shines! Here are some of the ways we can help build your brand with an impressive online presence:
Get the attention you deserve with a custom-built website by WellnessLiving. You'll expand your brand, feature your online services and reach more people – while we do all the work.
Our apps give clients full access to your retail store anytime, along with all the data you need to manage inventory and track sales. Get more sales with our expert help!
Are you social media savvy? Here's where you engage with your community, promote offers, make announcements, and get your team noticed. Install our handy widget so clients can book directly through your Facebook page to fill those classes.
Does your business come up first in a Google search? Get noticed before your competition with a Google My Business listing.
Get the word out! Build your brand with reviews and referrals through your WellnessLiving directory listing and your client app, reviews about your business appear wherever you embed our review widget, such as your website. Also, encourage referrals with our rewards program and award customers who promote your business with great reviews!
Do you have a custom app?
A custom app is a game-changer for your business! It keeps you top of mind, as it's improving your customer experience. Get recognized by your clients with WellnessLiving's Achieve Client App—a fully customizable, branded app where your colors, font and logo are always front and center.
And that's not all! Our expert app includes tons of perks your clients will love. Here are just a few of the advantages you'll enjoy with our client app:
Keeps clients connected to your business with 24/7 access.
Allows easy, on-the-go booking and paying for classes, appointments, and workshops.
Give clients a simple way to manage their account info and view your schedule.
Allows anytime shopping with access to your mobile store.
Offers flexibility with virtual training solutions.
Does your marketing need an update?
If your marketing has a same-old feel, it's time for a refresh! Impress your clients with a bold, current approach to your branding. You may not even know what today's tools can do and how we can help you with that! Here are a few of the updates you need to know about:
Automated marketing: Get access to your clients instantly with a text or SMS campaign, email them for longer messages and use the data that automated marketing provides to tweak your campaigns for the win!
Social media: Use your Facebook Page, Instagram account, and blog to interact with your community and grow your audience.
Website widgets: This feature makes it easy for prospective clients to sign up for services with just a few clicks. Attract a new crowd by making it easy for them to check you out and book sessions!
Time to find your brand
Use the industry shift to shift your thinking! Not sure which direction to choose? Stop and think about what's most important to you. Is there an opportunity to incorporate different services? Go in a whole new direction with updated colors, fonts, and logo! Look at the big picture to make your rebrand something that fits where you're headed.
Create excitement by upgrading your tools with WellnessLiving so you can improve your processes, get the most eyes on your content, and get your branding to the next level. How else can WellnessLiving help manage your business? Book a free, no-commitment demo with WellnessLiving today!