Sep 27 2019, 2:39 PM
Time to Grow Your Pilates Studio? Here's What to Look For in Your Candidates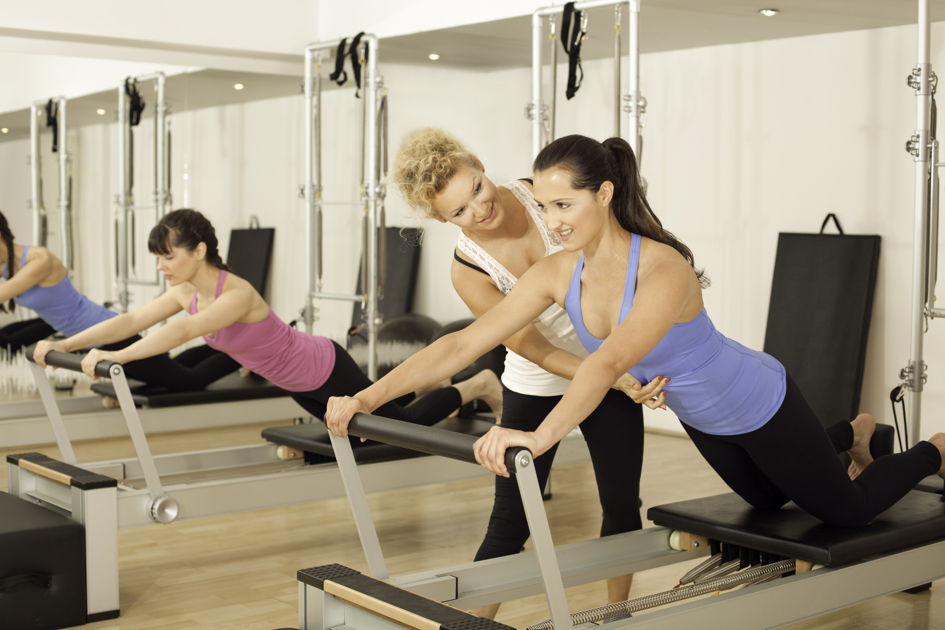 Has your Pilates studio reached its class limit? Have you outgrown your original vision? Do you still dream of building a bigger business? It's time for you to hire more Pilates instructors!
When you grow your team, you grow your business. Your Pilates instructors will help you develop relationships with clients, get your name out there, build your brand, and run your studio. Choosing the best and the brightest employees will set you up for success!
How do You Know When it's Time to Hire New Instructors?
Not sure whether your studio is ready to expand? Many small business owners struggle with timing and the fear that they might be expanding too quickly. But you can't get to where you want to go alone! Becoming adept at recognizing when you need help is one of the qualities you need to hone as a Pilates studio owner. So, how do you now when the timing is right?
According to New York Times Best Selling Author and one of the top 100 entrepreneurs as recognized by Barack Obama, Neil Patel: there are some definite signs that your business is ready for expansion. Ask yourself these questions to gauge your need for more people:
Are you turning away work?
Are you getting customer complaints?
Is the quality of your studio suffering?
Are you lacking the time it takes for paperwork or managing the day to day?
Do you never seem to get a break?
If you answered yes to these questions, then your gut was right, you need a bigger team! These are all indications that it's time for you to branch out and invest in growing your team to help handle the workload and move your business forward.
Top Qualities to Look for when Hiring New Pilates Instructors
Ready to start building your winning team? Here are the qualities you should look for:
1. Certification
What level of certification would you like to see in your Pilates instructors? The first thing to consider is the standard you want to set for your studio. What's the minimum qualification your staff needs to deliver the standard of quality you've set?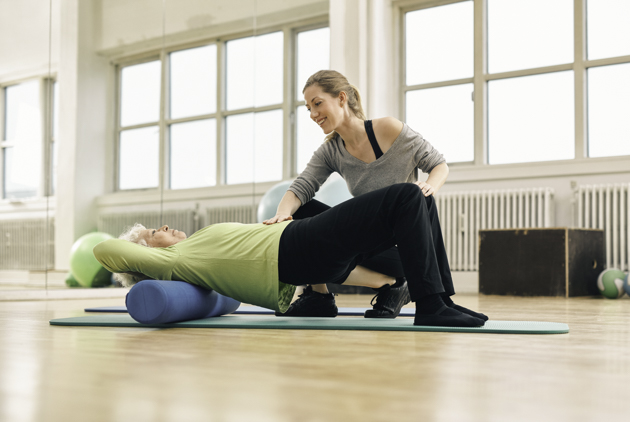 Your team's expertise is something you can promote to help you stand out from the competition, so don't be afraid to set the bar high.
Start out with an employee profile that includes qualifications and certification. It is a lot easier to find your ideal candidate if your start off with a clear idea of who you're looking for!
At the end of the day, it's your reputation and your livelihood on the line, so you need to hire the best! List the certifications you require in the job posting to help weed out unqualified candidates right away.
Hiring qualified and certified team members to represent your brand is a step in the right direction to taking your business to a whole new level.
2. Relatability
The ability to relate and connect is a characteristic that's important for employees in two ways. Do your candidates relate to the goals, vision and direction of your business? Can they relate to and develop relationships with your clientele?
A fit for your business
Have you considered the importance of "fit" for your employees? You need a staff of brand ambassadors who share your vision, understand your business motto, and who can work together to make your Pilates studio as great as it can be.
What's the secret to finding the perfect fit? Start by defining your company culture, your vision and your vibe, and then you'll get an idea of what you're looking for in a team member.
Next, be sure you ask questions during the interview process that will reveal whether the candidate is a match. Ask questions about their values and what's important to them, but be sure to ask open-ended questions that you can really get a sense of who they are and what they care about.
Finding a fit isn't an easy task, but when you settle on a winning candidate that fits your business, you can watch your team and your studio soar to new heights!
Client relatability
Building a business is all about building relationships. People like to do business with people they like, it's crucial your staff can relate to your clients. When your clients feel like they're your friends rather than customers, that's when your community grows (right along with your bottom line).
You need a team that values the importance of developing client relationships. You'll want to ask your candidates about relationships they've developed in the past, look at how long they stayed at each job and why. This screening should be a part of your interview process to determine whether they will be able to relate to your clients and help grow your Pilates studio.
3. Range of skills
While it's important for your staff to be qualified (as we mentioned), employees often have to wear multiple hats in a small business environment.
Does your Pilates studio have someone at the front desk full-time, or will you need to rotate your Pilates instructors to cover that role? Could you use some help with payroll? Maybe there's a Pilates instructor out there who could do double-duty!
Look for a range of skills on the resumes you receive to weed out the candidates you don't think have a broad enough skill set. When you meet with them, find out about previous relevant experience to find out whether their range of skills meets the needs of your business. As well, consider their range of skills in their practice as well.
Ask situational questions like "how would you adapt a class for someone who's injured?" This will give you an idea of whether the candidate has the range of skills required to enhance your studio.
You might also consider holding "auditions" to evaluate their range of skills in real-time. Have a candidate be a temporary greeter to judge personality. Observe a class they're teaching to see how they adapt to varying skill levels. Ask for help in the office to gauge organizational skills.
Putting candidates into real-life situations will give you the opportunity to see them in action and be able to better determine if their range of skills meets your needs.
4. Positivity
Positive people are the people that will lead your team to success! You want employees that build each other up, who are happy in your studio and able to communicate that feeling to your clients. Happiness is contagious and you need a team that spreads it like crazy!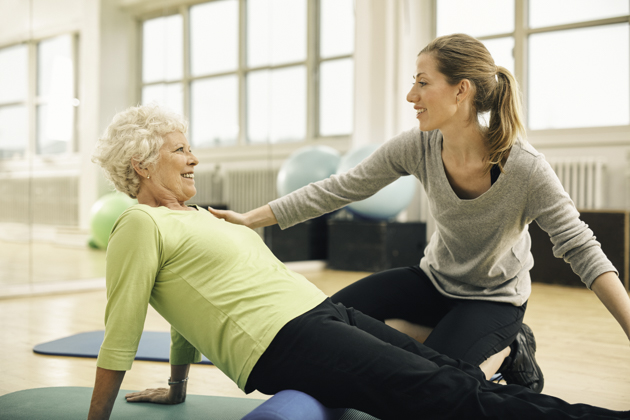 Here are two ways you might be able to gauge the positivity of candidates you're considering as Pilates instructors:
Check references
Most candidates you meet will have a positive attitude because they're on their best behaviour during the interview process! Here's where checking references can help—getting feedback from past employers can really give you a look into the candidate's attitude and work ethic. Ask references about the employee's attitude, motivation and their overall impression.
Another great question is whether the previous employer would hire that employee back if they had the chance. The answer to this one will can really let you know about an employee's track record and attitude.
Monitor social media
Other than contacting a candidate's references, you might also consider taking a look at their social media accounts. You can often get a sense about someone just by looking at what they post. For example, do they post inspiring quotes and share happy news stories? Do they follow positive accounts and interact with people in a positive encouraging way?
In today's world, social media allows employers to get a glimpse into the social and personal lives of potential employees. This insight could be just what you need to find the perfect fit.
5. Passion
Passion is paramount to growth and success! We know that you're passionate about Pilates because you've built your business around that. You want your team to love Pilates as much as you do! Why? Because passion is what drives employees to reach for the stars—and that's the team of Pilates instructors you want championing your studio.
How can you tell whether someone is truly passionate? Usually when you get a candidate talking, their passion shines through.
Did they research your business before coming to meet you? Do they know all about where you've been and where you're headed? Are they aware of your competition? Do they offer ideas about growth and success? Do they interact on social media with industry professionals? Are they aware of current industry trends?
These are all indicators that a candidate holds a genuine interest and a passion for what they do. Search for a team that is passionate about Pilates and build a family that will be committed to making your studio the best it can be.
All Things Considered…
Adding Pilates instructors to your team will take your studio to new heights! Hiring a winning team is the secret to the success of your studio.
When you're building your team of superstars, consider the factors we've outlined to set your up business for success.
All set to grow your business with a winning team of Pilates instructors? Get busy hiring the best and WellnessLiving's all-in-one Pilates business software can take care of the rest! From payroll to scheduling to managing the day-to-day, put your studio in the capable hands of experts trusted by wellness businesses worldwide. Book your free, no-commitment demo today!


Get Access To
Why Your Yoga Studio Needs a Loyalty Rewards Music
I'm already a WellnessLiving Customer
Getting your information.
Please Wait…