Aug 07 2020, 9:00 AM
Tips for Running Outdoor Classes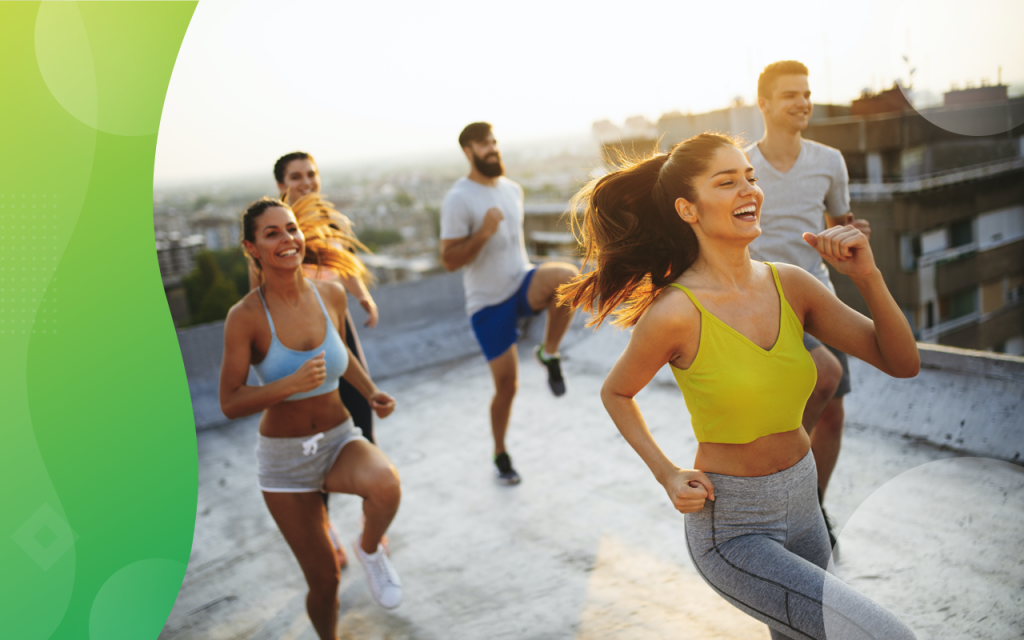 It's great news that yoga and fitness studios are beginning to offer in-person classes, but with summer in full swing, some studios are bringing their classes outside! Enjoy the fresh air, take as much space as you need, and offer something new to your clients. Outdoor classes are also a great way to promote social interaction with your community, without worrying about too many people crammed into one place.
Where's the best place to go? Anywhere from parks to empty parking lots will do the trick but don't overcomplicate things! Keep it simple with just yoga mats or bodyweight movements. Also, since we've been isolated for so long be prepared to hang out after class with your clients, just to catch up!
Here are a few more of our expert tips to get your outdoor classes running like clockwork:
Implement social distancing
People are still nervous to head indoors, so this may just be the solution some of your clients need to get back into their routine. Be considerate of your clients' comfort levels. Everyone is different, so provide security by enforcing the 6-foot rule, set out tape for easy reference, and follow your in-studio guidelines even when you're outside.
Make booking and paying easy
Want to fill those outdoor classes? The easier you make it for clients to book and pay, the more spots you'll fill! Take the work out of signing up with some of WellnessLiving's expert tools:
Booking online: Your clients will love how easy it is to book and pay right through our Achieve Client App. They can search your schedule and use our branded client portal to make booking a breeze with their own profile.
Website widgets: Make the most out of people searching on your site! Install custom buttons right on your website using our website widgets, and clients can easily book your outdoor classes.
Reserve with Google: Get ahead of your competition with our Google partnership that allows clients to find and book your services like outdoor classes right from Google web searches or Google maps.
Bring your gym/studio outside
Don't skimp on the experience! Treat your outdoor classes just like you're in-studio, with all the bells and whistles your clients expect. Organize the music, be prepared with bottled water, and make the equipment available to borrow or rent. Up the experience by finding shady spots on hotter days!
Here's some of the equipment to have on hand:
Yoga mats and blocks
Jumping rope
Mini bands
Kettlebells
Light hand weights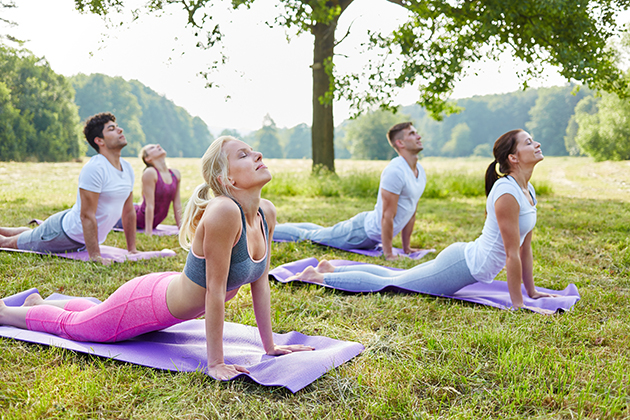 Offer your outside classes virtually
Not only do outdoor classes offer your clients something new, they can also make you money! Fill your classes in real-time, of course, but be sure you're streaming and recording so you can maximize your revenues.
First, you need to get the equipment you need to offer outdoor classes virtually. Then, do a test run to make sure everything works, and you'll be heard. Also, confirm the optimal music level and position your tripod at the best angle for recording and livestreaming. Keep these tips in mind while your class is going on to be able to multi-purpose your content, and even allow clients to view your classes on-demand:
Wear branded clothing to make it obvious who's hosting.
Use a microphone to avoid ambient noise like traffic or barking dogs.
Mark out your spot so you know you're always in focus and in the shot.
Don't leave your internet connection to chance. In a neighborhood, you could be competing for bandwidth that'll mess with your connection. You might need to hotspot from your phone or add Ethernet cabling so you can connect directly to an Internet router. Test the best option for your location so you're all set when the class starts.
Here's some of the tech you'll need to get these classes making you money:
Phone, tablet or video camera
Access to the Internet
Microphone
Speakers for music
Tripod
And once you're set up in the tech department, it's time to get the tools to take you to the next level. At WellnessLiving, we'll get your online service to expert status, so you can livestream and record content with the best of them! Here's how:
Livestream: Take advantage of our Zoom integration to livestream your outdoor classes so your clients feel just like they're there. With easy access through our all-in-one solution, you'll fill those spots in-person and from home!
On-demand: Use our FitVID on Demand feature to upload your outdoor classes to your video library. Then you allow access to your content as you see fit. Easy-peasy.
Time to let people know
Now that you're all set to head outside, it's time to spread the word. Automate your marketing to simplify your life and get faster, more reliable results with features from WellnessLiving!
Promote your outdoor classes to clients with email, text, push notifications and phone calls. Check in to let clients know what to bring and what's new. Bring cards or postcards to hand out to clients and potential clients to tell them about future classes or events when you attract the attention of people passing by. Be sure to boost your online presence too, so people can get to know your business and take more classes—whether that's virtual, in-studio, or outside.
At WellnessLiving, we specialize in the tools you need to market your outdoor classes like a pro, make your content available far and wide, and get people easily booked in. And that's just the start! How else can WellnessLiving help manage your business? Book a free, no-commitment demo with WellnessLiving today.