Track Your Customer Health Score to Fuel Retention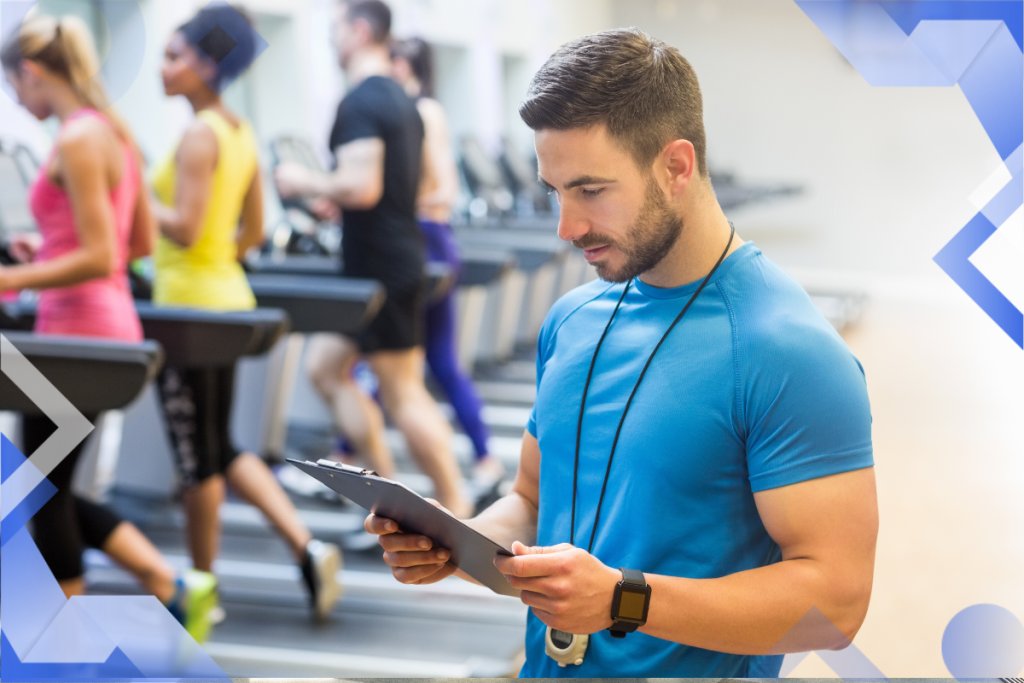 Whether you blame the economy or a lack of results, gyms lose about half of their members every year.
How can you reduce that turnover?
Here's a simple solution: track your customers' health scores! It's a key metric that can significantly impact your fitness business's success and boost your member retention rates.
Did you know that more than 80% of revenue in the health club industry comes from membership fees? That's why it's crucial to prioritize member loyalty and long-term commitment.
Studies show that 89% of companies attribute excellent customer service to high retention rates. And one essential aspect of providing outstanding service is understanding your customer health scores.
What is a customer health score?
Think of the customer health score as your business's version of a check-up with the doctor.
Monitoring this score allows you to spot any potential issues or areas for improvement, proactively address customer concerns, and take action to ensure their success and satisfaction while increasing retention.
Moreover, it's a valuable tool that helps you identify your best customers, enabling your team to focus their efforts and allocate resources more efficiently.
Essentially, this score reflects the overall health of your customer's relationship with your business and predicts how it may evolve over time. It takes into account various factors/predictive metrics like social media engagement, monthly attendance, progress, and customer feedback.
Based on these data points, the score categorizes a client or segments of clients by a percentage number (1 through 100), alphabetical scale (A—excellent; B—good; C—average; D—poor; F—very poor), or color:
Green:

Progressing as planned. Making steady progress as planned.

Yellow:

Moderate risk of churn; it's time to pay attention.

Red:

Indicates signs of trouble; immediate action may be required.
How can a customer health score benefit the fitness industry?
While the concept of a customer health score is often associated with software-as-a-service (SaaS) or subscription-based businesses, it can be adapted and applied to various industries, including fitness.
In the context of a fitness business, the customer health score serves as a tool to evaluate and track the well-being and satisfaction of gym members, personal training clients, or participants in fitness programs.
Customer health scores will vary by industry and how you calculate them will depend on which metrics your industry finds most valuable.
Let's explore a few key advantages of implementing a customer health score in your fitness business:
Membership retention
As a fitness business owner, losing clients and unused memberships comes with the job.
What if you could identify at-risk clients before they opt to cancel their membership and stop making purchases or booking services?
By assessing the health score of individual members, a fitness business can pinpoint those who may be at risk of canceling their membership or discontinuing their engagement. This enables proactive interventions and personalized strategies to address their concerns and enhance their experience, ultimately leading to higher membership retention rates.
With the customer health score in mind, let's answer a few questions:
How many classes is the client attending on a weekly / monthly basis?
How many different classes or instructors are they utilizing?
Are they also signing up for events that aren't part of their monthly membership?
Engagement and usage of your services
How connected are your clients with your business?
When you send them a reminder, they respond promptly. They're always present and enthusiastic in your classes, and they make an effort to attend your events. Plus, they actively engage with you on social media, showing their genuine interest and support.
The customer health score considers important factors such as:
Participation in classes, fitness programs, or challenges.
Utilization of facilities or equipment.
Engagement across various channels like social media, email, or SMS.
By utilizing the customer health score, you can identify members who may be less active or disengaged. This valuable insight enables you to offer personalized incentives, promotions, or targeted support, encouraging them to increase their participation and rekindle their enthusiasm.
Tracking client progress
88% of consumers are looking for a personalized experience, especially when it comes to fitness services.
For personal training clients or individuals pursuing specific fitness goals, the health score can be based on objective measurements such as calories burned, body composition changes, strength improvements, heart rates, or endurance levels.
This allows trainers and coaches to monitor progress, set benchmarks, and provide tailored guidance for achieving desired outcomes. When your clients achieve success, they stick around. It's that simple.
Customer satisfaction
Feedback is a powerful growth tool. But some believe the absence of negative feedback is a sign of satisfaction.
However, the challenge is, most customers don't tell you there's a problem. In fact, just 1 in 26 unhappy clients complain, while the rest say nothing and leave.
At each stage of your client's journey, even when they're canceling their membership, ask them what you could have done better.
Satisfaction metrics can be incorporated into the health score to gauge how satisfied clients are when it comes to your products, classes, or services.
Client satisfaction surveys measure happiness with "smiley face" expressions or a numbered scale from 1-3, 1-5, or 1-10.

Example question: How happy are you with your experience at our gym? 1-2-3-4-5

Net Promoter Score (NPS) surveys help measure loyalty, subtracting the percentage of customers who aren't promoters from those who are.

Example question: How likely are you to recommend our services? 0-1-2-3-4-5-6-7-8-9-10
Upsell and cross promote your add-on services
If a fitness business offers multiple products or services, there's an opportunity to upgrade client memberships or add to it.
For instance, if your studio offers bootcamps or intro deals, what is the likelihood a client will switch to a regular membership? Maybe they're on a standard membership, but could add nutritional coaching, on-demand videos, workshops, or more, to their package.
The customer health score can help assess whether your client might adopt and utilize any of these offerings. As a result, it identifies opportunities for upselling or cross-selling based on specific client needs and preferences.
How do you improve scores? Here are customer health scorecard best practices
Remember, when a customer's health score is high, that's means they're happy and your relationship with them is healthy!
How do you ensure high customer health scores? Let's explore three steps to streamline the process.
Define the customer segment: Classify and organize similar clients together in groups. Segment clients by each stage of the client journey, from leads (trial memberships) to full-time members at the three-month, six-month, one-year mark, and more.
Continue to evaluate: Compare and analyze your customer health scores, identifying at-risk clients or trends that impact the score. Track how it aligns with customer outcomes, satisfaction levels, and retention rates. For instance, if they aren't using certain equipment in your gym, maybe they just don't know how to properly use it yet.
Reach out: Based on this data or changes in the score, you can develop and personalize a communication strategy. Start by surveying your clients to figure out how their scores can improve.
Why does your fitness business need to track customer health scores?
In the highly competitive fitness industry, customer engagement and retention are essential drivers of long-term success.
By keeping an eye on the customer health score, you can proactively nurture your customer relationships, gain valuable insights into client behavior, identify at-risk members, and design personalized strategies to enhance the client experience.
Looking to streamline your customer health score? WellnessLiving's all-in-one software is the perfect solution to automate feedback through our built-in Clients Groups, Forms, advanced reporting system, and marketing suite. To see for yourself, book a free, no-commitment demo today!