Oct 03 2019, 12:28 PM
How to Train Your New Wellness Center Staff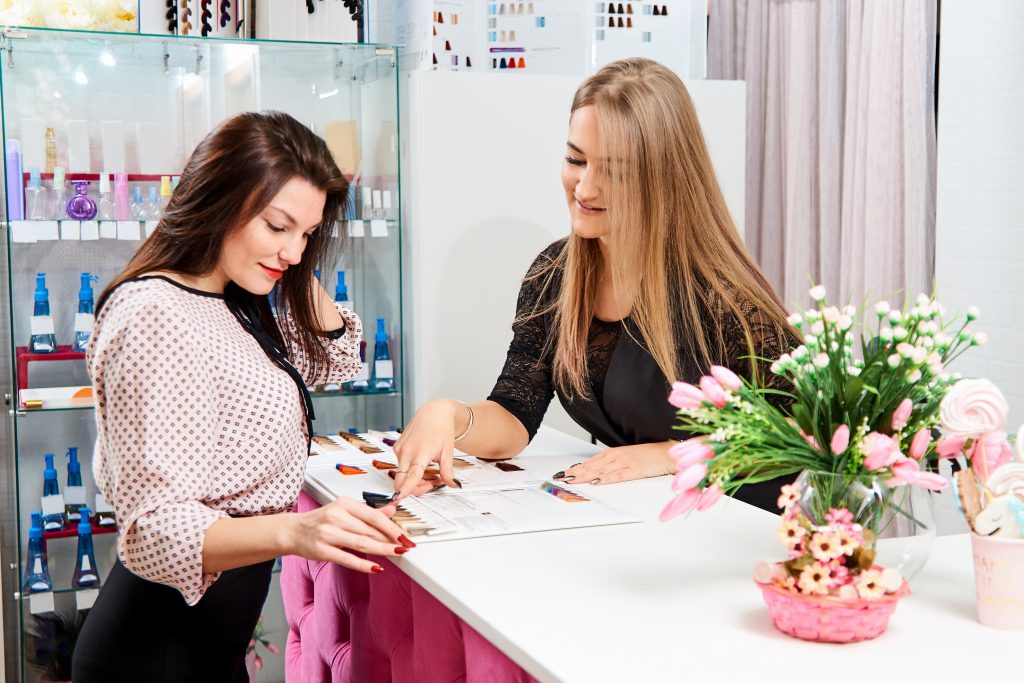 You've gone through the hiring process, you've sorted through dozens of resumes, you've conducted several interviews—now it's time to train your newly hired team members!
Having a solid wellness center staff training plan is necessary if you want your business to succeed. Not only does it inform your team about your wellness center, implementing a formal and consistent training plan will also ensure your clients receive the kind of excellent service that you approve of.
A properly trained team is a productive team. When individuals know exactly what is expected of them and are familiar with how you do things at your business, they'll be able to deliver quality service. This will in turn increase your staff retention rate.
Don't think of your staff as merely employees but see them as partners who can help you take your business to new heights. That's why it's necessary for you to take the time and invest in your employees by providing them with proper training. Your facility is only as good as the people who work there!
Your Go-To Guide to Wellness Center Staff Training
As you can see, there's a of myriad advantages to implementing a formal wellness center staff training plan. We've compiled a list of six effective steps that will make your staff a force to be reckoned with!
Step 1: Introduce them to your brand and values
One of the first things your staff should be introduced to during training is your center's identity. What's your business mission and how is that reflected? Your team represents your brand, so make them fall in love with it!
First, give your new staff some background into how the organization was created and the values you live by. If your team is aware of the purpose behind your business, they'll be able to understand the essence of your wellness center's goals. By including them in your businesses vision for the future, they'll feel like they are a part of a larger purpose. Helping you reach a specific goal or target will make your staff much more involved and ingrained in your brand's story.
Next, give your team an insight into the types of people that visit your wellness center. Break down your studio's clientele and brief them on your main target audience and their spending habits. In addition, give them an insight into the most popular services at your wellness center. In this way, your team will understand client behavior and preferences.
Try your best to give a thorough description of all the moving parts of your business during your wellness center staff training sessions to make your team feel like they are part of not only a brand, but a community!
Step 2: Outline staff roles
It's essential to clearly explain everyone's position and role within your wellness center. Even if each staff member will need to wear multiple hats, giving them a clearly outlined job description and set of expectations is key!
The team at your wellness center can be divided into two main groups: administration and technicians. Administration includes those that work at the front desk answering calls, booking appointments, and handling payments. Technicians include individuals who actually perform the services offered at your wellness center, such as estheticians and massage therapists. And if those roles overlap, make sure you make that clear in their job descriptions along with the expected hours of each position.
Expectations of each person's role must be communicated clearly so there is no confusion. For example, what is the proper protocol for client complaints? Does the technician who gave the service address the issue on the spot or is that left to the manager? Once everyone is aware of their responsibilities, your wellness center will run like a well-oiled machine!
Step 3: Familiarize your staff with your products
The next step in the process of wellness center staff training is familiarizing your staff with your equipment and products. As one of the most important parts of the training, this is one that you should spend ample time on.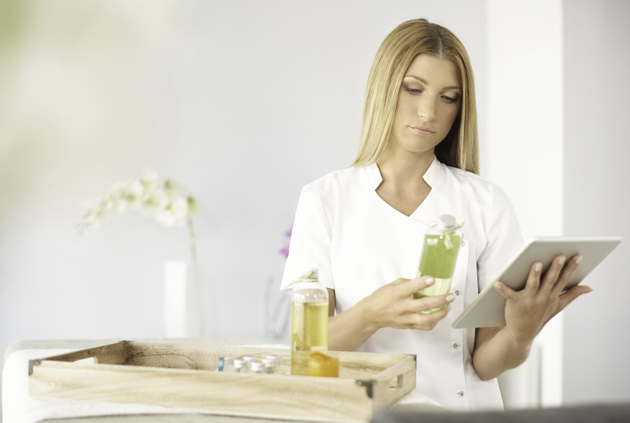 Your entire team must be introduced to the products used at your wellness center. This is vital for technicians, as they will be using these items during their massages or facials. It's also important for them to know what each product is composed of to cater to the needs of each client. For instance, if a client has a skin allergy to a certain ingredient, your technicians should be able to identify suitable replacements on the spot.
It's also equally important for your administration to know the products you carry to help boost sales. If clients are looking for products to moisturize their skin or give them a refreshing glow, the front desk staff must know which items to refer them to.
The equipment is another component of your wellness center that your technicians must be very familiar with. Since they'll be using these tools during their sessions, it's important for you to teach them how to operate each and the dos and don'ts when using them. The last thing your center needs is a client injury because your staff was not well versed with the machinery.
Step 4: Provide customer service training
Knowing how to deal with customers is another aspect that must be discussed when you build a wellness center team. Keep your clients happy by teaching your staff the proper decorum!
As we stated in step one, it's essential to inform your team about the types of customers who frequent your wellness center. If they are working professionals, perhaps a more sophisticated tone should be used with clients; whereas if they are younger millennials, a more down to earth approach would be more effective. Once your team is trained in proper client approach, they'll be able to develop authentic relationships with them. Nothing will help increase customer loyalty more than this!
Negative reviews are a part of any growing business, so make sure to let your team know what the proper methods are if any issues ever arise. The proper protocol must be discussed, so each team member knows how to best handle the situation. Front desk would usually be the first try to solve the issue, whether over the phone or in person. If the client is still dissatisfied, the acting manager must then step in. Technicians should not have to deal with angry customers, unless it is an issue that happens during their session. Your massage therapists and estheticians must be trained to remain calm and never interrupt the customer when they are speaking. Even if the issue is solved with the customer on the spot, the front desk should still be notified to add this to the customer's file.
The relationship your team has with your clients is of the utmost importance, so take the time to build a wellness center team that can handle any situation!
Step 5: Offer software system training
Acquainting your staff with your business management software system is key to running a smooth operation. From booking appointments to receiving payments, ensure your team is well versed with your software!
During your wellness center staff training sessions, guide them through all features and supervise them as they try to use it themselves. Try not to leave them on their own until they are completely comfortable with the program.
Looking for a new software system to take your wellness center to the next level? WellnessLiving's all-in-one management tool may just be the solution for you! With a variety of features such as online booking, automated marketing campaigns, and the Reserve with Google integration, we'll give you peace of mind!
Want to take your business on the go? We can make this possible too with our staff and client apps. Imagine having the opportunity to change your staff schedule, receive payments, and sign important contracts all from your phone! With WellnessLiving's Elevate Staff App, this is now a reality! Not only will we make your life easier, but we'll make your clients' lives much more convenient as well. With our Achieve Client App, clients can book their next session, manage rewards points, and much more—all from their mobile device!
Step 6: Keep your team motivated
The final thing to remember when building a team is to consistently keep them motivated. No one likes to remain stagnant, so try your best to provide them with opportunities for growth.
Training your wellness center staff should never stop. Try to update their skills regularly either onsite or through training workshops outside your center to make sure that they are reaching their full potential. When your team knows that you are investing in them so they can be the best in their field, you'll earn their loyalty.
Another important tip is to never stop checking in with your staff. Let them know that you are open to discussing any issues or concerns they may have. Be approachable and make your team as comfortable as possible so they can give you their best. Remember, you are their mentor, so do everything you can to guide them throughout their journey at your company.
The Bottom Line Is…
Now that you know how to build a solid wellness center staff training plan, it's time to put it into action! With a strong team on your side, your business will surely skyrocket!
WellnessLiving would love to give you a chance to relax and unwind with our exclusive software! We only gave you just a glimpse of what our software can do.
Curious to learn more? Sign up for a free, no-commitment demo with us and we'll help your wellness center bloom!