Your Ultimate Guide to Boosting Your Brand with TikTok
Friday, August 20, 2021
•
09:00 AM EDT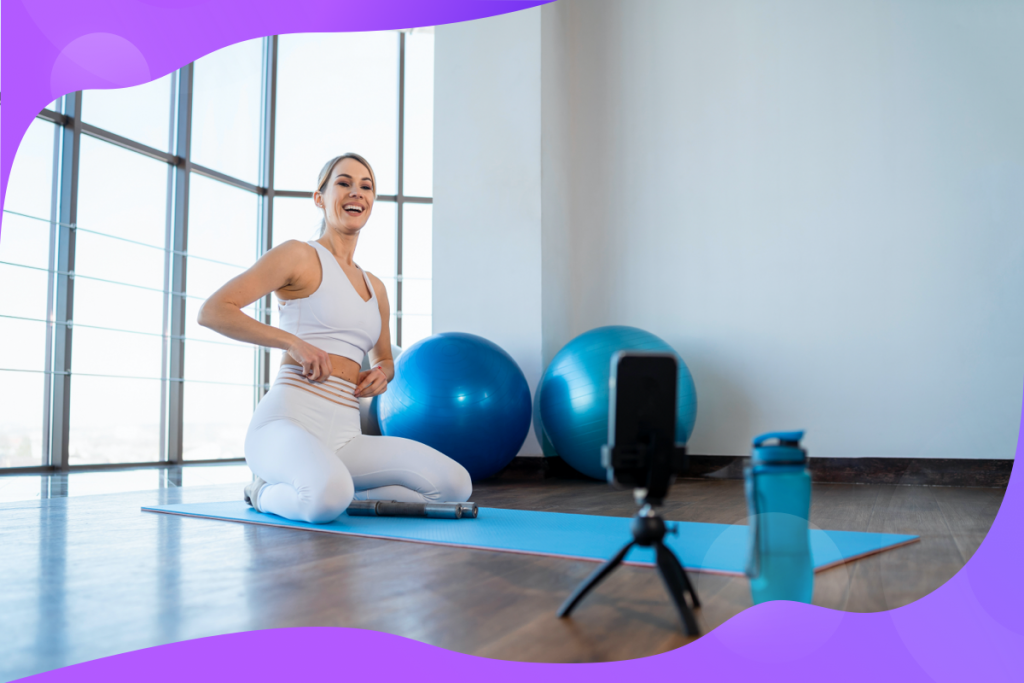 Unless you're under the age of 25, you may feel a little intimidated by the complex world of social media. We get it—with so many platforms and functions to navigate, keeping up can feel like a chore.
However, digital marketing success is dependent on your ability to reach new audiences and maintain a loyal following, so adapting your strategy is vital. With this in mind, we're here to tell you all about the latest video marketing tool you can't live without—TikTok.
If you're doubtful about whether you have time to make video content, it's time to change your mindset. The pandemic has boosted people's dependency on online content, and video platforms have the potential to supercharge your marketing strategy.
According to recent stats, 91% of marketing professionals believe video marketing has become a vital strategy for business success during the COVID-19 pandemic. Meanwhile, 84% of people claim to have purchased a product or service after watching a branded video. In other words, platforms such as TikTok represent precious resources for fitness and wellness brands hoping to drive leads and sales. The industry is, after all, well-suited to the creation of inspiring, instructional, and esthetically pleasing content.
So, why TikTok?
If you already use Instagram Reels to enhance brand awareness, why should you create yet another video content account to look after? While Instagram Reels is fantastic and can significantly boost your engagement rate, TikTok is quickly becoming the platform of choice for people of all ages.
Amazingly, there are 1 billion monthly active TikTok users worldwide and 130 million in the U.S. alone. As such, an increasing number of marketers are realizing its potential as an engagement tool, with adoption rates among brands doubling from 10% in 2019 to 20% in 2020. If you're hoping to keep up with the latest trends and grow your fitness business, TikTok marketing is a must.
Wondering how to come up with an effective TikTok marketing strategy? We've got you covered.
First things first: How do you post on TikTok?
You'll be pleased to hear that TikTok is super easy to use. When you're first getting started, follow these simple steps:
Download the app and sign up, linking your TikTok account to your brand's existing Twitter or Facebook profile.
Edit your profile.
Find accounts to follow and check out your feed.
Tap the central tab to access camera mode. Get ready to create content by selecting special features from a range of options. You can add filters, adjust the speed of your video, enable flash, or add an auto-record countdown.
Record your video, add a caption, and make final edits.
Finally, when posting on TikTok, hit the plus (+) sign icon at the bottom of your app. Then, tap Upload in the bottom right-hand corner, and select the video you want to upload.
How can you advertise your brand with TikTok?
So, now that you've got to grips with the basics, how can you start coming up with killer TikTok content ideas? One of the best things about the platform is that it encourages high levels of interactivity, with 54% of users reported to have commented on someone else's video at some point over the past month. Here are a few of the best types of videos and advertising tools for engaging your audience and building a brand on TikTok.
In-feed ads: If you're new to TikTok, paid in-feed ads represent a fantastic resource for grabbing users' attention. In essence, these ads are super-short videos that appear in between regular TikTok videos on a user's feed, regardless of whether they follow your account. In-feed ads are best used in tandem with organic campaigns to maximize your following.
Brand takeover: This is a type of full-screen advertisement that appears when a user opens the TikTok app. The ad can take the form of either a three-second image display or a GIF that lasts between three and five seconds.
Branded lenses: Branded lenses are 2D, 3D, or augmented reality (AR) lenses designed to alter the appearance of your audience's environment when they open their camera.
Hashtag challenges: Hashtag challenges are ads designed to promote branded hashtags through participation in a special challenge, therefore sparking the creation of user-generated content.
Create videos that appeal to your niche audience
TikTok was practically made for the fitness industry thanks to its potential for creating quick, digestible instructional videos and motivational content. Videos with the hashtag #abworkout, for example, have racked up over 860 million views, while #strengthtraining boasts over 2.5 billion views and counting!
With so many potential viewers out there, you must differentiate yourself from competitors and focus on becoming the go-to brand for content within your niche. Whether you run a yoga studio, a martial arts school, or a gym, remember to post content that delivers genuine value to your target audience and establishes your brand as an industry leader.
Select music that suits your brand
Planning on adding music to your TikTok videos? Try to use tracks that fit with your brand identity. In most cases, fitness brands should be sourcing recent tracks that resonate with younger people. As a recent survey conducted by Pew Research Center has demonstrated, 48% of U.S. adults claim to have used TikTok. This drops to 22% for those aged 30-49 and 14% for those aged 50-64.
Engage with your followers on TikTok
According to data from Upfluence, micro-influencers have engagement rates of almost 18% on TikTok, compared to 3.86% on Instagram and 1.63% on YouTube. Clearly, TikTok users are keen and ready to engage with people and brands online, something you can exploit by:
Replying to comments.
Creating competitions, leading users to your website via special offers.
Encouraging likes with incentives.
Work with TikTok influencers 
Enlisting the help of a TikTok influencer could help you spread the word about your brand at lightning speed. Of course, the success of this strategy heavily depends on selecting an influencer with an audience that closely matches your target demographic.
Before you reach out to an influencer, you need to consider what kind of content your target audience craves. Let's say, for example, you run a fitness app aimed at young women. A fun and relatable female influencer with a reputation for delivering genuinely helpful workout demonstrations could quickly help to drive users to your site. Similarly, a martial arts studio would benefit from teaming up with influencers who can show off their amazing moves.
Track your metrics
Tracking your TikTok metrics will help you grow your business by learning from mistakes and building on successes. Metrics to assess include:
The total number of videos posted: TikTok is all about keeping followers engaged and drip-feeding them a steady stream of content. As such, you must address any dips in your posting volume.
Average engagement rates: This metric will alert you to which videos attract the most likes and comments. Over time, you will start to understand what types of videos are the most successful.
Hashtag growth: This metric helps businesses analyze the impact of their branded hashtag campaigns. You can also check out what the top-performing hashtags are across TikTok at any given moment.
Follower growth: Follower growth tells you how well your account is performing over time and during shorter periods. It could help you to pinpoint which videos have attracted the most followers.
Capture the attention of fitness fanatics with TikTok!
Ready to make a splash with TikTok? Great news! But the work doesn't stop there. Managing an effective marketing strategy is a complex challenge that requires consistent data analysis, content creation, and social media engagement.
Fortunately, WellnessLiving is here to do the heavy lifting for you. Our automated marketing suite and unbeatable reporting tool help fitness businesses engage and attract clients through tailored campaigns. Sound good? Don't hesitate to book a free, no-obligation demo to see how we can transform your brand for the better.
Subscribe To Our Newsletter