Sep 12 2019, 9:00 AM
The Ultimate Social Media Guide: Promote Your Wellness Center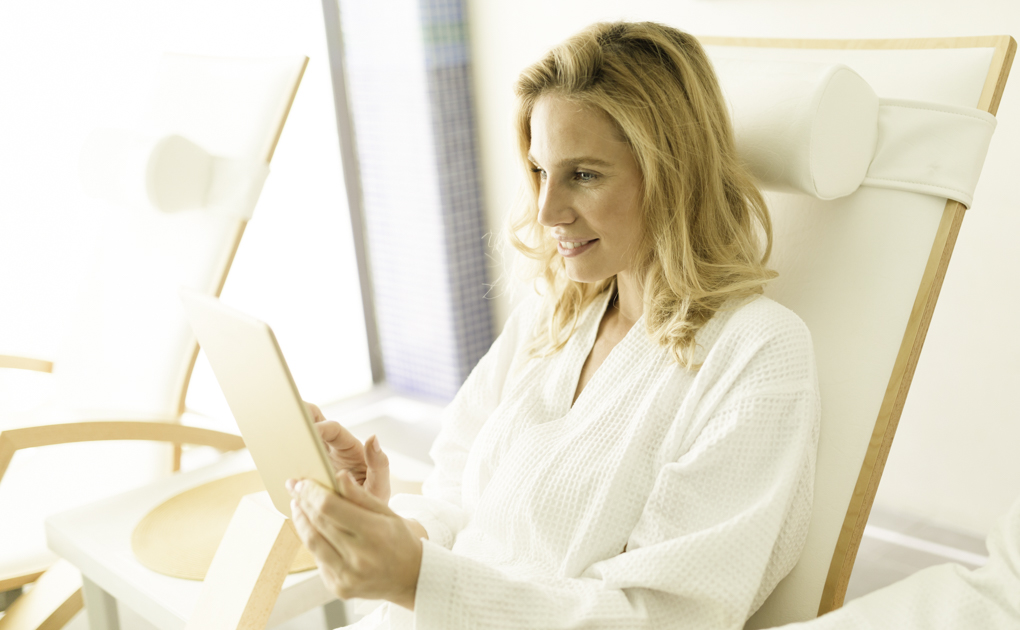 Are you using social media properly for your wellness center marketing needs? Promoting your business on social media is a great way to get your name out there, distinguish yourself from your competition, and develop meaningful relationships within your community.
Do you manage a massage parlor? Work at a healing center? The beauty of social media for your wellness center is that it works for every sector of the industry! Though it's a relatively new way to promote your business, using social media is crucial in today's digital era.
Not convinced? According to recent studies, 90% of business owners say that social media has increased their business exposure, and 66% of marketers who spend more than 6 hours on social media per week see more leads. That's a little more than an hour a day for some seriously impressive results!
The power of social media for your wellness center knows no bounds! From growing your brand to developing life-long client loyalty, social media is a tool you need to master.
Social Media Best Practices
OK, let's get you started on your way to using social media for your wellness center as a way to grow your business. Not social media savvy? Don't sweat it! Our experts have put together a list of tips and tricks that'll have you seeing results in no time:
1. Decide on content
In today's busy world, we're searching for content that grabs our attention and is easily accessible.
Think about your own social media preferences. Do you find yourself attracted to one type of content? Is there a look that catches your eye consistently? Choosing what content to feature is a big part of your social media strategy.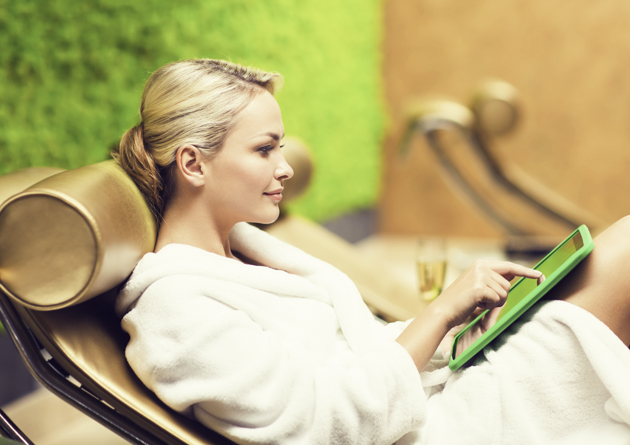 Do you want to provide information to your community? Or is inspiration your priority? Are you motivated by building relationships with other industry professionals? A look at your end game here will help you to decide which avenue to take.
A word of advice, while your ultimate goal is to grow your business, people tend to be turned off by too much promotional or salesy content. So make sure the majority of your social content consists of topics that appeal to the general audience.
2.  Choose your platforms
There are several platforms to choose from when planning your social media strategy and a targeted approach is your best bet. If you're not a pro yet, choose a few platforms and practice before going all out.
Some platforms perform better for video (ie Instagram/YouTube) while others are more text-based (Twitter) or a combination of both (Facebook). Research which platforms are attracting the clients you're targeting and start there!
You might consider checking out your competition, similar businesses, and other industry professionals to see what and where they're posting. There's no shame in learning from someone who's already put the time in to get it right.
3. Get organized
What you need is a plan! Social media for your wellness center requires a look ahead so you can make the most of your strategy.
We suggest laying your content out in a calendar one month at a time to give you an overview of what you're publishing.
Pro tip: try and have some content saved to allow yourself a buffer if you fall behind. This will save you from skipping posts, scrambling for content, and deviating from your schedule.
Consistency is key. Once you get into the groove of creating and posting content, it'll be a breeze! As well, your community will start to look for your content when they know to expect it. This ups your engagement and boosts your business!
4. Quality over quantity
You're working on a schedule, but how often should you post? The simple answer is as often as you can consistently post quality content. As long as your audience remains interested, then you're doing it right!
This process requires auditing your accounts. Take a look at the best-performing posts (with the most comments or engagement) and post more of that!
The easiest method for success in your content strategy is to try, watch, learn, and adjust. The more you get to know your audience, the easier it will be to grow your brand and your business through social media.
5. Make adjustments
Social media is trial and error! Learning from your mistakes and trying it another way is just part of the process.
One of the best ways to learn from social media is the data! There are measures of success and failures in the analytics provided. So, learn to recognize success in the data and tweak your strategy to replicate that formula wherever you can!
Popular Social Platforms and How to Use Them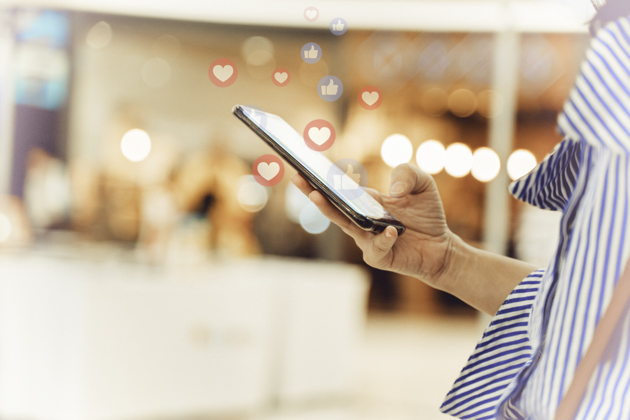 Want the inside scoop on the most popular platforms? Here's a little cheat sheet so you can plan and use social media for your wellness center with the best of them:
Facebook
Facebook started off as a way for family and friends to connect and it hasn't changed all that much. The idea is to connect with your audience by offering interesting, informative, and inspiring content.
Being one of the oldest platforms, Facebook tends to be popular with an older crowd. Use it to share relevant content, tag other businesses, add links to your website, and drive traffic to where you want them to go. Post once a day for best results and gauge your traction with the analytics!
Facebook also offers is the ability to advertise, with simple templates to get you started. Ads can be a really effective way to grow your audience. By targeting your promotional materials to like-minded people not currently in your community (all the while analyzing the results and adjusting your content), you get the best bang for your buck.
Facebook is a platform that can help establish your brand, build your web presence, and see growth in your bottom line.
Twitter
Another of the OG platforms, Twitter also targets an older market. With a maximum limit of 280 characters, Twitter offers a targeted and concise way to reach your audience.
So little text, so much competition!
Gain attention for your content with a great photo, witty copy, and hashtags for best results. Not sure how hashtags work? They're keywords prefaced with a "#" that help sort content so it reaches your target audience. For example, if you're promoting the importance of relaxation, use hashtags such as "#SelfCare" or "#MassageTherapy".
Make it a part of your strategy to re-tweet shareable content and you'll encourage others to reciprocate. And as your audience grows, so will your engagement, your web presence, and your foot traffic!
Instagram
Instagram is visually-driven, appealing to those with a keen eye for all things aesthetic. The prettier and more eye-catching your content is, the more people will like it.
Instagram is also an engagement-focused platform. So reply to comments, interact with your audience, and comment on posts to stay connected. Sharing relevant content (with credit to the original poster) is another way to give your audience varied content.
You'll want to post once per day on Instagram to maximize how many eyes you get on your content. You don't want to post too much and have your posts get lost in a busy feed, but you need to remain top of mind!
YouTube
Want to share videos? This is the platform for you! Post on YouTube to share how-tos, demonstrations, and event feeds.
Here's where you need to play it smart. Videos can be really time-consuming to create, so you don't want to set unattainable goals. Estimate how much you think you can create and work ahead to get a jump on next month's schedule.
Statistically, Mondays and Tuesdays are when there's the least amount of traffic, so upload your content towards the end of the week for best results.
Want to lead more people to your website? Introduce your community at the end of your videos. Building loyalty? Encourage your viewers to subscribe to your channel so they never miss any of your valuable content. Don't ever forget a call to action! Asking viewers to comment and share your videos will help your content reach a larger audience.
Snapchat
Are you familiar with Snapchat? Most popular among Generation Z, Snapchat is full of fun! Essentially, Snapchat lets you share pictures and videos to your contacts and to your "story". Your story is what the public can see.
If this platform is new to you, don't be afraid to promote your Snapchat account on your other social channels. Why not try to appeal to people who are already enjoying your content as a way to initially grow your following?
Another tip: use your story to re-post content. Ask your audience to share their content with you, so you can share it with your audience! The more you share, the more content you'll receive – another great way to stay engaged and on the minds of your community.
Want to try something new? Try some behind-the-scenes content! Saving this type of content for Snapchat will make it feel exclusive and encourage people to check your account to make sure they didn't miss anything. Creating a buzz around your Snapchat content is a definite addition to your social media strategy.
One simple trick: post consistently throughout the day. Content only stays visible for 24 hours on this platform, so find a way to make a lasting impression with your community.
It's Time to Get Social
Now's the time to make social media for your wellness center top priority! Plan your strategy, gather your content, stay organized, and focus on your audience. Have fun with social media and you'll get great at leveraging it as an effective tool to building your brand, growing your business, and increasing your revenue.
While you're killin' it on social media, let WellnessLiving handle the rest! Our all-in-one business management software will save you time, so you can focus on the big picture: building your business. From online booking options, to automated marketing, to staff and client apps, and much more, WellnessLiving has everything you need to grow your Wellness Center. Book your free, no-commitment demo today!