Sep 24 2019, 1:00 PM
The Ultimate Yoga Studio Branding Guide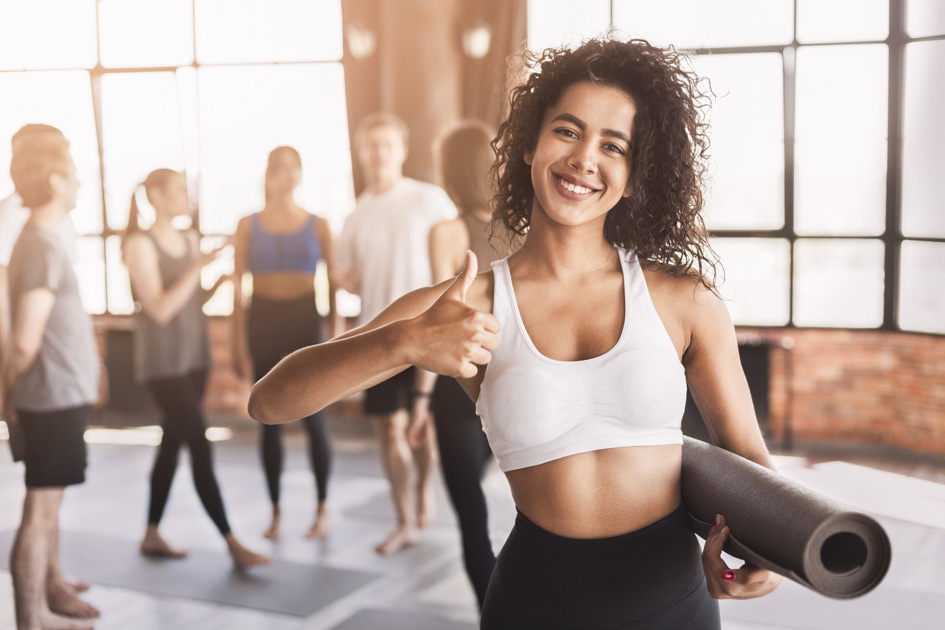 When it comes to effective yoga studio branding, there's a couple of factors you should keep in mind. The most important thing to remember is that good branding equals good business.
Ready to kick your venture into high gear? This branding guide is about to become your new best friend!
Start the process by developing your brand. Once you've got it figured out, move on to maintaining that brand and the high-quality client experience. Finally, you can start to work on using your brand to grow your business.
Creating a yoga studio branding strategy is the first step, and we're here to help!
Let's start with the basics: what do we mean by "brand"?
According to Seth Godin, renowned entrepreneur and author: "Brand is the set of expectations, memories, stories and relationships that, taken together, account for a consumer's decision to choose one product or service over another."
In other words, think of your brand as your corporate identity. It's what your community relies on for a consistent and positive experience.
Benefits of a Strong Brand
So, what can a fantastic brand do for your yoga business? Let's delve into the benefits of creating and maintaining a strong brand:
1. Recognition
Look what the golden arches have done for McDonald's! Simply put, people gravitate towards brands they recognize. This sense of familiarity often leads to customer loyalty.
It's also important to keep in mind that McDonald's success is not just because of their iconic logo, it's also largely due to the offering of a consistent experience. Customers recognize that when they visit a McDonald's, they will be able to order the same food, get the same level of service, and pay the same prices.
2. Trust and loyalty
Once your brand is recognizable, it gains credibility. People like to deal with businesses that they know and trust, so loyalty follows next.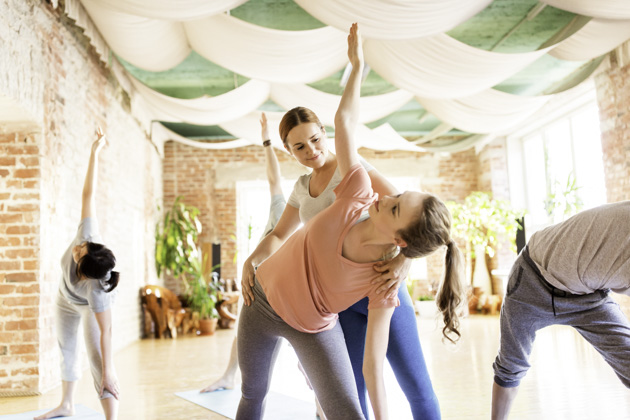 Let's use Starbucks as an example: their brand is as strong as their coffee! Their customers are so loyal that they don't even mind paying (in some cases) over $6 for a specialty drink. Not only that, but most of their customers won't even drink coffee from anywhere else. Once you start to build trust and loyalty with your brand, your yoga studio will be well on its way.
3. Opportunity for growth
If you've branded your studio correctly, your members will enjoy a positive and memorable experience each time they visit. That positive experience will likely result in future recommendations, favorable reviews, and repeat business.
So, stay as true to your established brand as you can. Always. If you consistently provide a great customer experience, word will spread, and your business will grow organically.
"Brand is the set of expectations, memories, stories and relationships that, taken together, account for a consumer's decision to choose one product or service over another." — Seth Godin, renowned entrepreneur and author.
How does all this relate to your yoga studio branding? These examples show how successful businesses can use their reputation (brand) to build a solid and reliable customer base. This strategy can be applied to any businesses, and your yoga studio is no exception!
Yoga Studio Branding Guide
So now that we've established the benefits of a strong brand, let's look into the tangible steps and some tips to create one:
1. Identify yourself
Ask yourself: 'Who am I? What does my business represent?'
Start the process by identifying your core values and beliefs. What is most important to you and to your business? Consider writing a company mission statement and a list of core values. This will allow you to develop a clear idea of your identity and where you want to be in the market place. It will also give your team something to refer to when communicating with your clients.
2. Find your niche
What makes you different? Now that you've determined what you're all about, you need to identify what sets you apart from the rest of the yoga studios on the market. In deciding where you fit in, you also need to define your audience and how to appeal to them (while keeping in line with your core beliefs and values).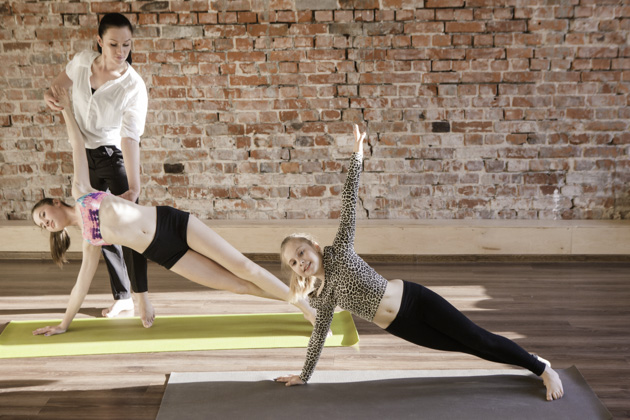 For example, if being socially conscious is important to you, make that part of your brand. Communicate your priorities as part of your yoga studio branding strategy. Pick a cause that speaks to you and get involved by joining a fundraiser or supporting a good cause. The goal is to get your name out there while attracting compatible clients who relate to your brand.
3. Outline your objectives
Now that you've defined your business and determined your unique value, you can define what you want to accomplish. What are your goals?
Having a clear business objective will allow you to focus and plan a path to success.
For example, if it's important to you to offer unique classes, showcase that to the world! Post promotional videos and host events and workshops in your community. Get the word out there and make that uniqueness part of your brand.
If you want people to understand your objectives, then you need communicate those objectives clearly in your messaging. Don't leave it up to your customers to figure out what's important to you, present your values as part of your branding. But of course, to be able to do that begins with clearly outlining your objectives.
4. Use your voice
Your voice (i.e. the way you speak to your customers in person and online) is a huge part of your brand. Train your studio staff to use the same vocabulary and to reach for the same standards of excellence when communicating with clients. Keep your messaging simple and in line with your values and objectives.
Consumers can spot a fake a mile away. You need to use genuine and compelling messaging in a way that best appeals to your market. Consider your brand like a promise: if you don't deliver on that promise, your clients will lose faith in you.
5. Create a visual brand
People often confuse their logo with their brand. So, let's break it down.
Your logo is part of your brand, but it is just one element. In other words, it's your visual brand. But your brand overall, comprises of your visual logo and your service quality & brand voice.
That being said, creating an eye-catching and aesthetically-pleasing logo should still be on the top of your list. As part of your unique yoga studio branding plan, you need a logo that speaks to your brand and what you are looking to convey.
What's in a logo? Make it easy on the eyes! Choose colors that go well together and a concept that represents your business and your objectives. For example, if your yoga studio branding strategy includes a zen-like feel, you might consider using soft colors in your logo to try and translate the feel of your studio.
Another great tip is to keep it simple. Consider whether people will recognize what your logo means; it should be a clear, obvious message. This will also come in handy if you're thinking about branding merchandise: a complicated logo can be difficult to print on t-shirts and mugs, and it might hinder your marketing efforts.
The key to remember here is consistency, consistency, consistency.
Another thing to think about is developing templates for your letterhead, your client in-take forms, and all your other written materials. These should feature the same color palette, fonts, and layouts to re-enforce your brand's visual identity.
Once you develop your logo, focus on getting it out there. Put it on merchandise, business cards, your website, social media, your email signature and all your marketing materials. The goal is to get everyone to recognize your brand when they see it.
6. Maintain your brand
Now that you've established your brand, how do you maintain it?
The simple answer is to stay true to yourself! Remember how important consistency is to your branding strategy?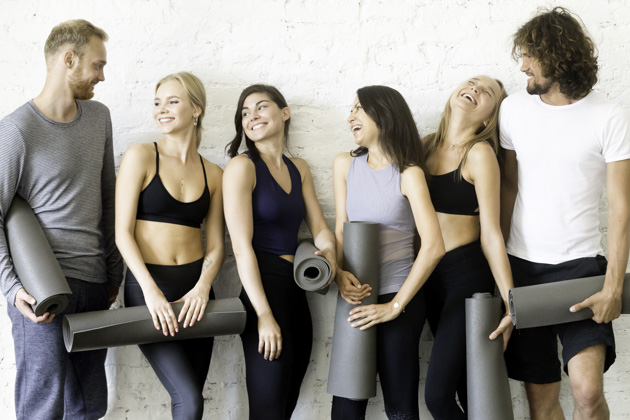 Here's where an established set of core values can really help you stay on track. When in doubt, ask yourself, is this decision in line with my brand? Am I providing what I've promised to the customer? If you make the decision to veer away from your established brand, your customers will be confused, and trust will become an issue.
Take IKEA, for example. When you visit an IKEA, you know exactly what you're in for. If they stop selling wallet-friendly modern products and venture into high-ticketed antiques, customers would be confused.
This usually means that sales will drop along with customer loyalty.
If customers don't get the experience they're expecting, they start to distrust your brand—and your business. Once you've established your brand, the best way to maintain and grow that brand is to stick to your core values.
That being said, it's important to always (always!) look at the changing market. With new trends and an ever-changing world, it would do no good for your business to remain stagnant. However, know that you don't have to follow every new fad. Be sure to adapt your yoga studio with the times while keeping your values, your voice, and your objectives in mind.
Keep in Mind
In today's competitive market, building and maintaining a strong brand could mean the difference between success and failure.
Sound like a lot of work? It certainly can be, but there are tools to relieve some of that workload, allowing you to focus on running your yoga studio. Let us help!
While you're working on yoga studio branding and growing your business, we'll take care of the rest (such as staff & client management, rewards program, staff and client apps, emails, and more!). Book a free, no-commitment demo with WellnessLiving today and find out why our all-in-one business management software is trusted by wellness businesses around the world.