Dec 02 2019, 10:00 AM
How to Upsell Gym Memberships to Increase Your Revenue
Calling all gym managers and owners! Do you know how to upsell gym memberships? If you're interested in growing your revenues and your business, this is something that could push your sales over the top. Find out how to upsell gym memberships today to get your business to the next level!
What do we mean by upselling? Upselling is when a business entices a customer to buy an upgrade or add-on to their original buy. In other words, it's getting the customer to see the value in making a bigger commitment. Upselling often refers to converting free trial members to annual members or upgrading your existing members to a more expensive membership package which offers more value.
Sound good? This article will help you with some expert suggestions on how to upsell gym memberships by adding value, gaining attention for your business, and making your gym the go-to for clients:
1. Offer a better experience
Giving your clients the best experience possible helps to make a name for yourself in the community. If you can offer a great customer experience, upselling will be a snap! Part of that equation is your in-gym experience, but a more streamlined user experience will give you a leg up on your competition and your members will be singing your praises too.
By making use of WellnessLiving's business software, you can simplify the client experience with features they can't get anywhere else. Did you know with WellnessLiving's branded Client App, members can access their profile, book and pay for appointments, and collect and manage loyalty points for regular attendance? All that and more can be done right from their mobile devices, with just a few clicks! Allowing your clients a better, more convenient experience as part of their membership will have them converting from a trial, to long-term in no time.
2. Make it personal
One way to stand out from the crowd and really appeal to your clients' needs is to make your relationship a personal one.
Wondering how to upsell gym memberships with a customized experience? Consider what you think your clients would be most interested in. You could offer personalized fitness plans for each member! Sit down with them, get a sense of their goals, and tailor a plan to their specific needs. Similarly, you could add a nutrition plan as an upgrade, including weekly meal plans, grocery lists, and helpful nutritional information to keep them in line with their goals.
Showing that you treat each client as an individual, address each person's needs, and work with your clients' goals as your top priority will score you some major points and set your gym apart.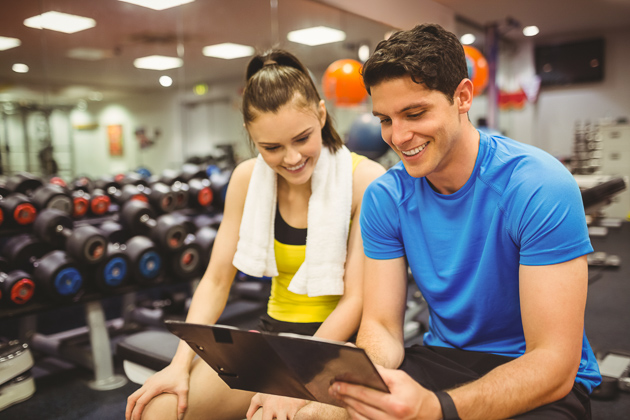 Once word gets around that your business and your team cares about each member personally, your memberships will grow and so will your business.
3. Offer incentives
Can you provide clients with something that'll tip the scales even further in your favor? Offering incentives is an effective approach for both new members and existing loyal clients!
Loyalty Points
Loyalty rewards programs offer clients a fantastic way to get 'something for nothing.' While they're busy working towards earning their rewards, they're increasing their investment in your business. Want to get this to work even more to your advantage? Include it as part of your upsell strategy!
Offering rewards points for members who spend more money is one way to upsell like a pro. Members will love the idea that they will earn their way to free perks when they spend money on a package, additional classes or merchandise, and your sales will add up in no time.
Another way to have loyalty work for you is by introducing a tiered system. Essentially, this means the more a client spends, or the greater number of exercise goals they achieve, the more exclusive their membership becomes. Once they reach a higher tier, they're earning more points, which encourages them to continue striving to earn more. Think VIP status, with VIP perks.
A great example of how this works is Sephora's VIB (Very Important Beauty) program. It's a 3-tiered program with separate perks for each level of membership. It's based on how much money a customer spends in a year and it allows different perks depending on which level you've achieved, like early staggered sale dates, freebies, and more!
You could devise something similar for your gym where clients in different tiers get extra perks, early access to special classes or sales, or even access to an exclusive event for top tier members. This is the type of loyalty program that really gets people excited and motivated to reach the highest tier and receive the most benefits.
This is upselling at its best: clients exercise more, spend more, they get more for their money, your business grows, and everybody wins!
More for Less
Can you get your trial members into a full membership by making them an offer they can't refuse? Add more value to your memberships by increasing the value of the membership itself! Can you add towel service or free lockers to tempt them? Or offer 15 months for the price of 12 months? Or even throw in a few training sessions to get them to commit?
This approach could work for converting trials to memberships or even as an upgrade into a VIP-type membership. Asking members for a nominal fee to cover added privileges might just be the way to up your upselling game.
If you learn how to upsell your gym memberships by adding value and enticing clients with extras, you'll be well on your way to boosting your business and growing your gym.
4. Get competitive
Have you considered hosting a challenge as an upsell feature? Not sure how to upsell gym memberships using competition as the motivator? Here are a few ways you can incorporate a fitness challenge successfully as part of your upsell strategy:
Make it a Game
One way to use a contest as an upsell is to host a competition that's only open to existing members. Making the competition exclusive will motivate people to get qualified to enter.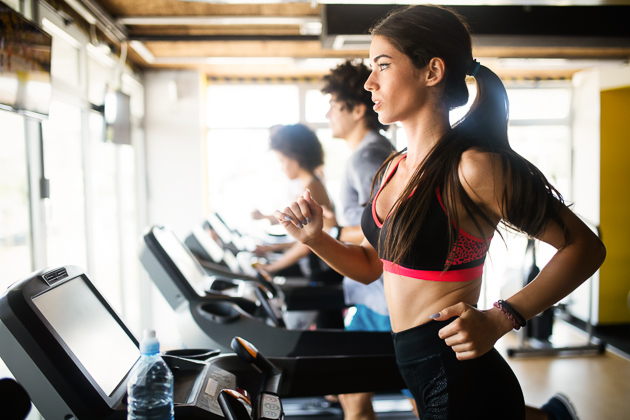 Start by choosing a focus. Is the goal increased muscle mass? Closest to their goal weight? Highest step count over the course of the competition? The point is to allow each member to participate in their own way, while making the competition fair.
Pro tip? Offer a compelling prize to motivate clients! Things like an upgraded membership for a year or prize money will convince clients to participate. The chance to win is worth their time and investment.
Mini challenges
Keep people motivated by hosting challenges throughout the year to motivate your clients to stay on track. This is a great motivator for trial members to commit, but can also be an effective way to provide extra value to entice existing members to upgrade to a higher tier.
Offering monthly, or even quarterly challenges for higher tier members will show your clients that your gym is committed to getting them to their goals with year-long motivation and they'll want in on that!
These challenges are meant to be creative, fun, and to help you stand out from your competition as the gym to belong to.
This is one of those value-add strategies, where clients pay a little extra to be part of a higher tier membership (the upsell), but they get cheered on, motivated, and the opportunity to win prizes as part of their increased spend.
5. Expand your offering
Have you been searching for how to upsell gym memberships with a brand new concept?
We talked about incentives, but what about offering a package with services that complement your everyday membership? Here are two examples of how you might consider adding so much value to your memberships, that they're a new offering all-together:
Offer Off-site Value
Upgrade your members with a brand new concept! Have you considered at-home workouts as a supplement to gym visits? We all have busy schedules and the home workout trend is one that's catching on! Why not live stream a few classes? Or post some workout videos on YouTube? You could even film a few Ted-talk-style sessions with insider info for those specialty members!
Offering this as an add-on to a membership, or as a VIP perk for those at the top tier, is sure to earn you bonus points and motivate your clients to strive to get there. It's a definite upsell winner!
Make Friends and Partner Up
Offering a membership with expanded perks could be a whole new venture! Are there local like-minded businesses that you can partner up with? Could you offer discounts or perks at other locations as part of an upgraded membership? That's definitely a value-add that proves that membership has its privileges!
Try offering a 20% discount for your best customers at fitness-related businesses near you to get clients excited. You could expand the program to partnerships with local restaurants, clothing retailers, or equipment stores – the sky's the limit here!
With something as simple as showing their membership at partner retail locations, receiving a discount or freebie is a definitely draw for people to increase their investment in your business. Now this is how to upsell gym memberships like a pro!
It's Time to Get Upselling
Feeling like an expert on how to upsell gym memberships? You should be! By adding value to your memberships, offering incentives and being creative, you'll be upselling your memberships and building your business in no time.
WellnessLiving would love to help! Distinguish yourself from your competition by adding value, building personal packages, and improving your clients' experience with tools like our user-friendly Client App and much more!