Oct 02 2019, 1:06 PM
5 Tricks to Scare Away Your Pilates Studio Competition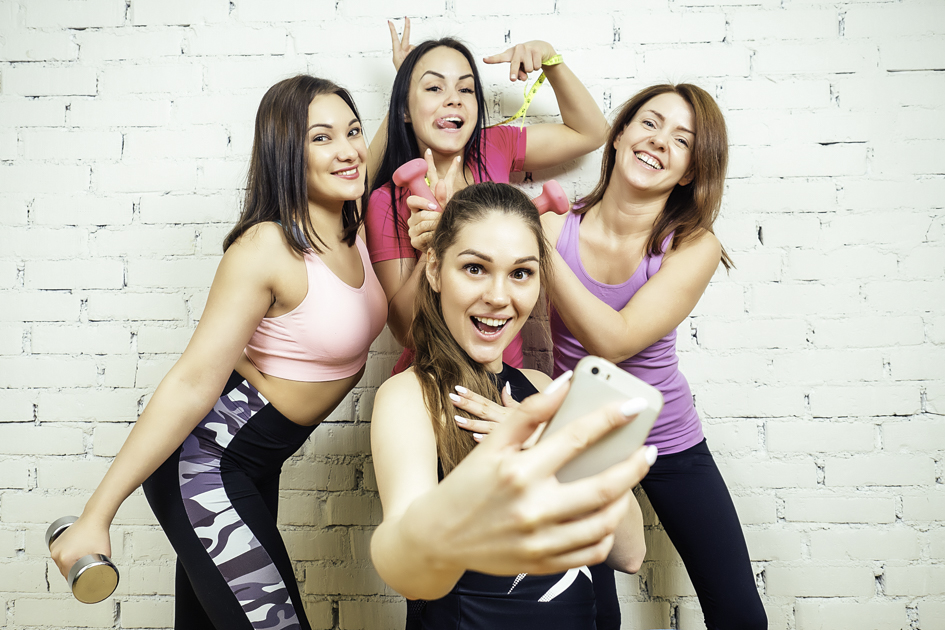 Struggling to stand out from a sea of Pilates studio competition? You're in the right place to learn everything you need to stand out from the competitors in your industry!
Pilates has become increasingly popular over the years with the rise of thousands of studio boutiques across North America. In 2017, the Pilates & Yoga market size was estimated to be $87,926 million and is expected to grow to $215,811 million by the year 2025. It's no wonder that this lucrative form of exercise is only gaining momentum, with new studios popping up around every corner. That's why it's essential to build a strong Pilates studio to make your establishment unique.
It's time to make your mark in the industry!
Five Tricks to Help You Stand Out from Competitors
Whether you've just opened your Pilates studio or have been in the industry for years, these five tips will always keep you one step ahead of your competitors!
1. Hire a dedicated team
With a dedicated team on your side, there's no telling how far your facility will go! Make sure to surround yourself with the very best to help your studio grow to its fullest potential.
An experienced team of professionals will help you eliminate your Pilates studio competition. Spread the word through your preferred marketing methods (which we'll talk about later!) and let people know that your instructors are highly trained and experienced in their chosen domains. Once people know that you have the cream of the crop at your studio, you'll surely intimidate competitors in your industry.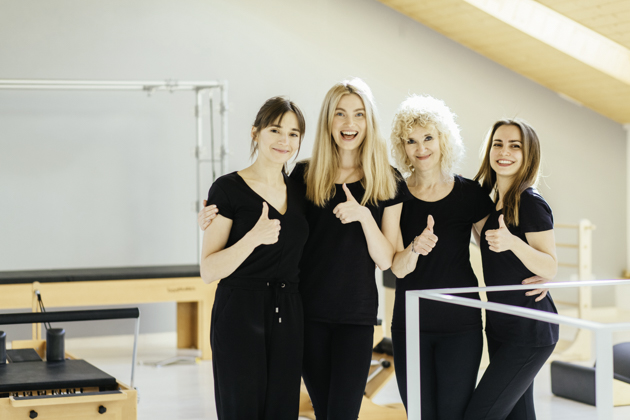 A thorough hiring process is one of the first ways you can ensure that your staff and instructors are suited to your studio. But keep in mind that while proper experience in the industry is essential, so is the ability to motivate and inspire others. While many business owners focus on experience while hiring, they tend to forget to consider relatability. Don't make that mistake!
The team that you hire must be friendly and approachable for your students to feel comfortable and enjoy their classes. If your clients can form a bond and trust their instructor, their loyalty to your studio will soon follow.
Passionate teachers whose main goal is to help their students reach their fitness goals is another vital component in building a strong Pilates studio. Many instructors walk into their classes without trying to make any connections with their students. Make your studio stand out with the help of warm and approachable teachers, who do all they can to help their students realize their dreams.
2. Provide excellent service
In addition to hiring an experienced team, you must be able to provide your students with one-of-a-kind experiences. Nothing will make you stand out from competitors more than quality service and an effective solution when things go wrong.
A recent study has shown that clients must have several positive experiences to rectify the damage done from one negative experience. Make your studio a haven that your students can't wait to visit to find relief from the stress of their daily lives. From the moment they walk in, clients must feel valued and well taken care of. Besides offering premium classes, add little touches to your studio to make your students feel right at home. A refreshing beverage such as lemon or cucumber water along with a warm towel upon their arrival for example, will instantly make them relaxed and at ease.
Provide excellent service by resolving any customer issue quickly and efficiently. Show your clients that you truly care and do all you can to remedy the situation. For instance, if faced with a dissatisfied student, understand the issue then present them with a solution depending on the case. Solutions you offer can be anything from a discount on their current membership or a free class!
To consistently make sure that your service is always top notch, consider taking the time to regularly train your staff and make improvements to your establishment. Keep your clients fulfilled throughout their fitness journey, and you'll be able to stand tall among your competition!
3. Have an effective marketing strategy
Marketing is extremely important when it comes to having a strong studio. There are several ways to broadcast your business to ensure that you stand out from other facilities in your industry, so let's get right to it!
Social media is a powerful force that can help you reach millions of people. Before you design your marketing approach, study which platforms your clients and target audience prefer to use. For instance, if millennials tend to gravitate towards your studio—consider using Snapchat and Instagram to get their attention. If your clients are in a more mature demographic—think about using Facebook. Whatever platforms you decide to choose, try not to use more than three when advertising your business so as not to overload the public. Did we mention this method is free?
Another great technique to scare off your Pilates studio competition is forming a partnership with a business that would complement yours. For instance, as a Pilates studio, you can join forces with hospitals in your area to provide services for their patients to recuperate. Pilates is great for those who have specific injuries, as it can work as a form of physical therapy to help strengthen muscles.
Additionally, booking radio spots and morning show appearances at your local news station will put your studio in the spotlight! Educate the public on the benefits of Pilates and highlight specific classes and instructors at your facility. Perhaps you can even ask a teacher and student to join you to demonstrate some of their moves!
If your passion for the practice is translated through your marketing methods, you will surely attract many to your studio!
4. Show your clients you care
Giving back to your students with a rewards program will set you apart from your Pilates studio competition. Increase your client retention rates with this exclusive tip!
Rewards programs are a great way to show your clients you value their time and effort; plus, it's one of our areas of expertise! WellnessLiving's all-in-one Pilates studio software offers a rewards program that will always keep your students engaged. Choose the actions that you'd like your clients to earn points for, like referring a friend to your facility or writing a review. You can even customize your own! After students have accumulated a certain number of points, prizes such as discounts on classes or free merchandise can be given!
Another great feature that our rewards program offers is the built-in leader-board. This delightful tool lets your clients see where they rank in terms of total loyalty points. Not only will this keep them engaged, but it will also create an incentive for them to continue to interact with your studio.
5. Incorporate a user-friendly software system
To really make your facility stand out, consider incorporating a strong software system to save you both time and energy. If you want to stand out from all Pilates studio competition, WellnessLiving can help you do so.
Our software will help make your life and the lives of your clients much more convenient! For example, through our online booking feature, your clients will have the opportunity to book classes from their phones, wherever they may be! Making the process so simple will definitely increase your attendance rates.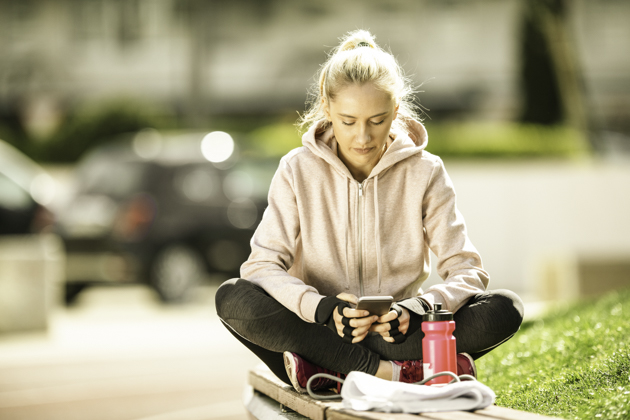 Our staff and client apps will also help you stay on top of your business and keep your clients engaged. Through WellnessLiving's Elevate Staff App, modify your studio schedule, receive payments, and view attendance lists all in one place! Long gone are the days of searching for multiple sheets on Excel and documents on Microsoft Word. This app even provides you with the option of setting up your own online store!
The Achieve Client App is dedicated to clients, providing them with the ability to manage their own accounts as well as rewards points. With this app, clients can also share their positive reviews online with ease! To learn more about the benefits of staff and client apps at your studio, click here.
WellnessLiving does everything it can to make your studio the most popular place to be. With our Reserve with Google feature and automated marketing campaigns, clients will be able to connect with your studio much more than with any of your Pilates studio competition. Our exciting partnership with Google gives your facility top priority when it comes to generating leads. Most people these days use the internet to research facilities and reviews before trying somewhere new, so our Reserve with Google feature will place your studio's schedule on platforms like Google Search and Google Maps. The best part is, prospective clients can directly make bookings through Google!
In Conclusion…
Standing tall against competitors in your industry isn't always easy, but with these exclusive tips, you'll be able to eliminate your Pilates studio competition!
WellnessLiving would love to help you build a strong, recognizable studio! The features previously mentioned are just some of the many ways that this software can catapult your business. You'll have competitors wondering what your secret weapon is!
Curious to learn more? Sign up for a free, no-commitment demo with WellnessLiving and take your business to the next level!