Jan 13 2020, 9:00 AM
Everything You Need to Know About Branding for Your Wellness Center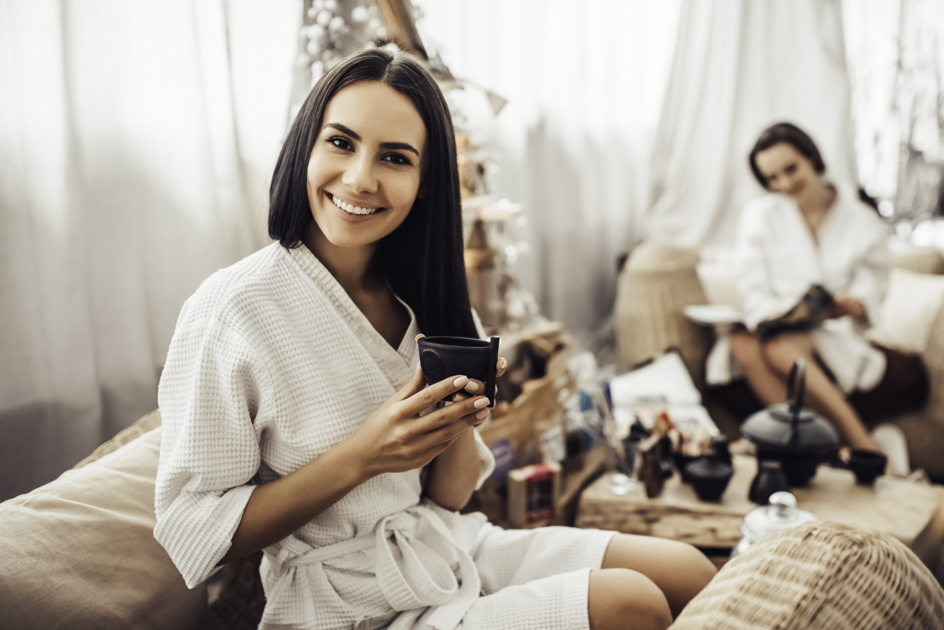 If you're searching for ways to get more attention for your wellness center, you've come to the right place! Have you been trying to get your name out there, attract more clients, and increase your revenue?
Our experts can address these questions (and more) with one simple concept: better branding for your wellness center.
What do we mean by 'brand'?
Your brand is an idea, feeling or experience that your clients associate with your business. In other words, your brand is your corporate identity.
The wellness industry is a vast one, with such a wide range of businesses; not to mention that competition is everywhere!
Benefits of Branding
Fighting for attention among so many options is a tough proposition, but it's crucial to the success of your business. Don't believe us?
Let's go over the benefits of branding for your wellness center before we let you in on our tips for branding like a pro. Here are just a few of the bonuses your business can look forward to with a great branding strategy.
1. Increased revenue
Increased revenue? Just by branding for your wellness center? Yes, indeed! When you strengthen and build your brand, your bottom line will grow too.
Developing a recognizable and reliable brand means that people get to know and trust your business. They come to expect a consistent positive experience and that's what keeps them coming back.
That experience and that feeling? That's part of your brand.
When you tackle branding for your wellness center, think about the deliverables that you can guarantee, the message you want to convey, and the experience you want to be recognized for.
2. Stronger client loyalty
As we've mentioned, customer loyalty comes from a great brand, combined with an excellent, consistent experience. If you can deliver that, you're well on your way to successful branding for your wellness center!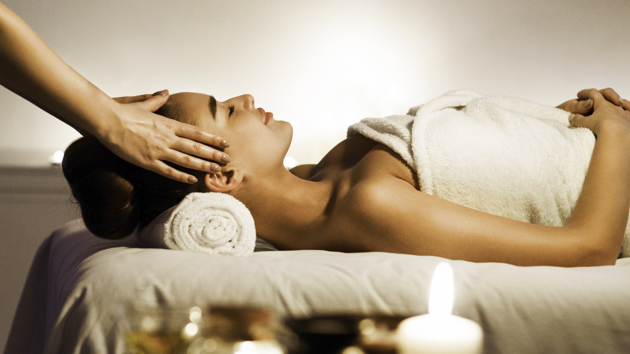 Why do we care about loyalty? Loyalty means that a client has such faith in your business that they aren't interested in going anywhere else for that service. Once you have their loyalty, you have their business for life!
Client loyalty translates to repeat business and referrals—two factors that can take your wellness center from average to exceptional in no time.
3. Repeat business
With an established brand, offering clients a consistent positive experience makes them happy. What's the next step? To keep them happy!
Most people prefer to do business with someone familiar. We're creatures of habit, so once we're comfortable, you can count on us to stick with what we know and love.
A solid brand and positive experience will keep your clients happy and coming back, which leads to the next perk of great branding – they'll also tell their friends!
4. Referrals
If you discovered a great new coffee shop, would you keep it a secret? No way! You'd want everyone to visit your new favorite place to have the same positive experiences you've had. Not only that, but once you develop a connection with the business, you'd want to see that business grow and prosper.
To that end, referrals are the best reference you can get. It's fantastic when you promote your own business, but when a third-party recommends you? That's priceless!
And odds are, you didn't tell just one other person. Think about this: if one happy customer tells 5 of their friends, and those 5 friends tell 5 of their friends… I think you can see where we're going with this!
Recommendations go a long way in the world of marketing so concentrate on referrals as part of your strategy when branding for your wellness center.
5. Improved staff loyalty
Think customer loyalty is the only loyalty that matters? Think again! Staff loyalty is important too. Think of your team as an extension of your brand. They are, in fact, your brand ambassadors: a.k.a. the very people promoting your brand on a daily basis. That means that you need them to embrace your message!
Not only is it important to get your team on brand to promote your business, but it also has the added bonus of a better work environment for your staff. How? Well, if you went to work each day knowing that your company had a consistent way of operating with values you could rely on, wouldn't that give you peace of mind?
Employees like stability, comfort, and dependability too!
Happy staff means happy clients. If you've properly positioned your brand, communicated it effectively to your team, and gotten them on board, then you've got branding for your wellness center well on its way!
Branding for your Wellness Center: A How To
We've covered what branding is and its many advantages. Now it's time to begin building a brand that's all your own! How do you get started? Not to worry, we've got your covered. Follow our tips to a brand that's bound to boost your business.
1. Look into your competition
Want to know what your market looks like? Check out your competition and their approach to branding. How can you make sure your approach is unique unless you know what else is out there? Conduct a competitive analysis to compare your competition.
Don't be fooled here. Just because something is working for your competition doesn't mean it will work for you. In fact, we encourage you to investigate other brands so that you can take a different approach altogether.
2. Establish your target market
In order to communicate to your audience, first you must define that audience! Who are you trying to reach? Develop the branding for your wellness center based on who you think is most interested in your business.
Get to know your market! Once you develop a relationship, you can get to know them. Understanding your customer will help you serve their needs better.
A real interest and a genuine approach will go a long way to turning new friends into new business.
3. Find your voice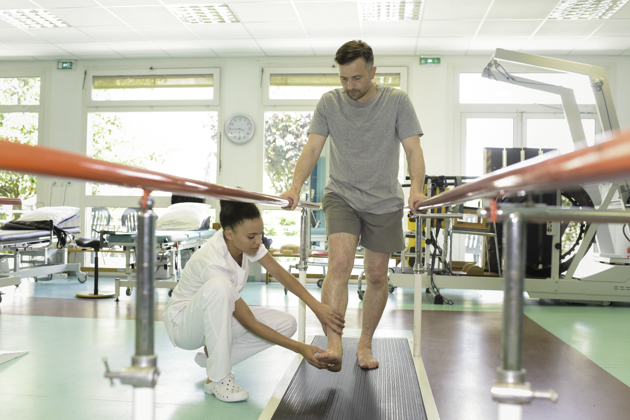 Storytelling is what branding your wellness center is all about. How do you choose to tell your story? That's what we mean by using your voice.
People connect with people, rather than businesses. If you can humanize your wellness center and convey your personality, you can build genuine connection with your clients and grow your brand following.
Keep your messaging simple and in line with your values and objectives.
4. Use social media
In today's fast-paced society, social media is taking over! While traditional methods like word of mouth, radio, and print advertising can certainly still add value, a social media strategy is necessary in successful branding for your wellness center.
Not a social media guru? Not to worry! Here are the top 3 tips from our experts for successfully branding your wellness center on social media.
Get engaged!
By this, we mean engage with as many people as you can to help get your name out there. Comment on industry professionals' posts, reply to the comments on your posts, and start conversation wherever you can. More recognition means that your brand will grow and so will your social presence.
Pique their interest
Providing interesting, informative content will have your followers looking for more. Companies using their social channels as blatant sales tools is a turn-off! The better your content, the more your following will grow.
Once you start posting regularly, you'll be able to see which content is the most popular and tweak your posts accordingly.
Be patient
This one can be a tough one for business owners! The old adage that 'Rome wasn't built in a day' can certainly be applied here.
You build up your presence and grow your brand one follower at a time. Each comment, share, or tag is a win to be celebrated! It takes time, but the best results are the ones that took the longest to get there.
5. Be consistent and mix it up
Confused yet? Don't be! Let us explain how both being consistent and mixing it up is an important part of your strategy in branding for your wellness center.
Consistency counts
The very concept of brand is based on the idea that you know what you're getting with an established brand. So, maintaining a solid, reliable voice, and message is of the highest importance when it comes to delivering that experience to your clients. You want them to have an expectation and to have that expectation met (or better yet, exceeded) each time they visit.
Providing them with a consistent experience is what will lead to the loyalty, repeat business, and referrals that you are looking for!
Variety is the spice of life
While consistency in your voice and messaging is important, your approach is where you can add a little spice to your brand! Why not mix up your mediums? Try something a little different?
For example, if you tend to post blog links on your Facebook page, they will soon start to look alike. Throw in a live video or image to keep your followers interested.
You don't want to dilute your brand, go off-message, or become inconsistent, but branding for your wellness center means that you need to keep getting their attention as part of your marketing strategy.
The Bottom Line
Branding for your wellness center is crucial to growing your business and your revenue! And while you're busy boosting your brand, we can handle the rest. WellnessLiving's all-in-one wellness software is trusted by wellness businesses worldwide. Why not book a free, no-commitment demo to see how we can help tale your wellness center to the next level?