Jan 27 2020, 9:00 AM
How to Pick a Wellness Center Management Software
Are you in need of a reliable wellness center management software? Running your own business can be demanding and exhausting when you're handling everything by yourself. That's why proper software is necessary to relieve your sense of stress and give you some work-life balance.
Whether you own a massage studio, sports center, or rehabilitation center, a dependable software can benefit your business in so many ways. With a trustworthy system on your side, you can put your mind at ease because your facility is in good hands. Imagine being able to oversee every part of your business in one place! You no longer have to switch between PDFs, excel sheets, or logbooks to keep track of what's going on. An effective wellness center management software can make all that a possibility!
There are several characteristics that every good software system should have. If you've just opened up your business and are trying to find a program, these features are ones that you should be aware of. If you've gone through the mill and are still in search of an operating system that's right for you, your luck may have just changed. Read on to discover how the right software can change the dynamic of your business!
What a Proper Wellness Center Management Software Can Do for You
The following are all qualities that should be included in a reliable operating system. Keep these in mind when on the hunt for a program that's worthy of your business.
1. Takes the pressure off
The first thing a wellness center management software must do is take the pressure off you! The worst thing is signing up for a system that makes your life harder.
Make sure the software you choose is user-friendly, so you won't get frustrated learning how to navigate it. Once you get the hang of it, it'll become second nature and you'll wonder how you ever lived without it! Now your business is a breeze and you can find more time to release your creative energy into your facility.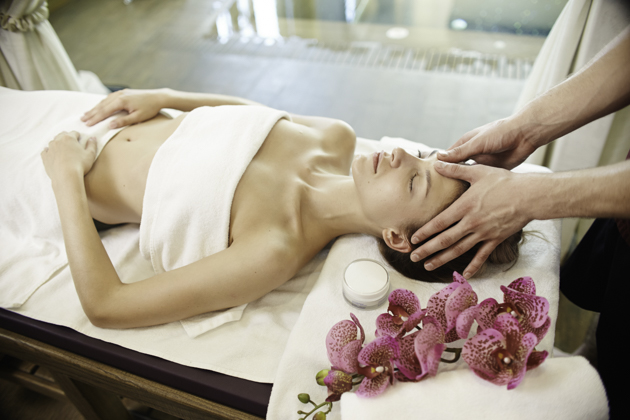 A proper system gives you a chance to breathe and helps manage the day to day tasks as well as more complicated aspects such as measuring analytics, managing payment options, and providing a platform for selling merchandise.
2. Helps expand your business
The right software can help expand your business and make it more popular. This is true in both the digital and the real world! Let's explain how this works.
Many software systems nowadays help market your business in more ways than one. This is done by sharing customer reviews and testimonials public on the Internet. Certain rewards programs for example, give students loyalty points for sharing their thoughts about certain businesses on social media.
Another way that a proper wellness management center software can boost your business is through email marketing. Programs can give you the chance to customize your own email to your clients, welcoming them to your center or informing them of the latest promotion. The operating system should also send emails automatically to clients after every visit and notifications reminding them of their next class.
These methods can keep your clients engaged and make your business more popular.
3. Is cost-effective
You must be able to trust the wellness management center software you choose is cost-effective, with no hidden surprises. Because let's face it, no one likes paying surprise fees!
You need to find a program which is transparent about its pricing. Make sure that the cost which was agreed upon is respected and consistent, month after month. If extra fees and unexpected costs keep emerging without good reason, then that initial sense of trust that you have built will be lost. Request monthly receipts and invoices for each bill cycle, so you know exactly how you're being charged.
Don't let any system take advantage of you or your business, as that reflects the type of people you're working with. Honesty and transparency are two of the most important qualities you should be looking for.
4. Makes things more convenient
One of the most important characteristics to consider when choosing a software is that it will streamline your business, making everything more convenient.
You need to find a software that is mobile, allowing you to access it from anywhere. With everything being digital, your establishment should be too! Imagine being able to handle business while walking through a park or in the comfort of your own home. Now, you won't have to wait to get to your studio to sign important paperwork or change your staff schedules, as it will all be available with the help of your wellness center management software.
Not only should it make your life more convenient, but it should make your customers' lives easier as well. This mobile software must give them the opportunity to book or cancel classes online and make payments. This will help modernize your business and attract more clients with the comfort and ease it provides.
5. Builds customer loyalty
Lastly, look for a program that will build customer loyalty. This is done with the help of excellent customer service. This builds credibility, as your clients will know they're in good hands.
The software you choose must take the time to get to know your business and clientele. Every client likes to feel like they matter and are being taken care of. They should be able to address the needs of your customers and solve any challenges they may be facing. This will create long-lasting relationships with customers who will always be loyal to your establishment.
5 Features to Be on the Lookout For
Now that you know what a proper wellness center management software should consist of, let's dive a little deeper into exactly what features and options you should be looking for in your new operating system.
1. Staff and Client apps
As we previously mentioned, the software you pick should provide convenience, and that is done through a mobile application feature. Look for software companies that can provide both staff and client apps to make everyone's life a little simpler.
WellnessLiving, our exclusive software system, offers these very options! With our Elevate Staff App your employees can do their jobs with ease, by having the option to make schedule changes, accept payments, as well as keep track of important data all in one place. What's more is that this can be done from literally anywhere (with Internet connection)!
Additionally, our Achieve Client App is made to suit your clients' every need. With this application, they can book or cancel classes, make payments, plus keep track of loyalty points.
2. Visibility on Google
When people are looking for a wellness center to go to, chances are the first place they'll look is Google. When choosing a software for your business, check to see if they have Reserve with Google.
In a nutshell, Reserve with Google enables your business listing to appear on the first page of Google and Google Maps, allowing you to grab attention right off the bat. And best of all, this feature lets users book directly on the Google Search page. This makes everyone's lives easier and increases the sign-up rate.
Currently, WellnessLiving is one of four wellness business management platforms to be integrated with Reserve with Google. And best of all, we don't charge you extra to use this feature!
3. Payment options
A modernized payment option is vital to helping your business run smoothly. With a reliable software system, you can finally say goodbye to those dreaded folders full of endless excel sheets!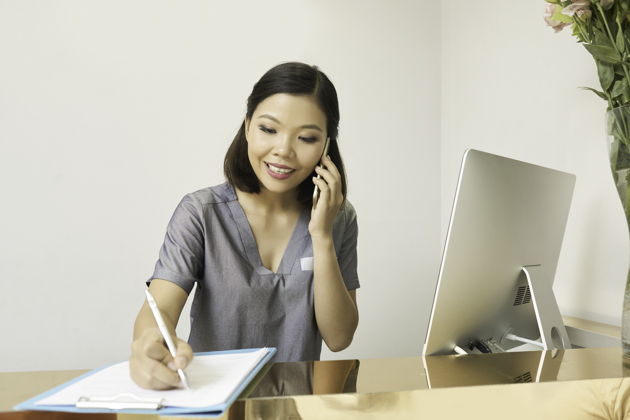 WellnessLiving offers a range of payment methods. For example, some payment methods include Virtual Terminal where a client's credit card information is manually stored in the system, so in the future, they can pay for classes and purchases without having the actual card. Plus, we have gift card integration which clients can use when they would like to make payments!
Payment plans are another option we provide which allow your clients to pay in installments. We understand that things may happen, and full payments are not always a possibility. If you show your customers this courtesy, they will stick with you for life!
4. Customer retention
Did you know that marketing to new customers is 5 to 25 times more expensive than keeping your existing ones? This is why it's essential to keep your current clients satisfied. A wellness center management software should help increase your customer retention rates, and you guessed it! WellnessLiving is an expert in this area.
Our exclusive software has four different client retention campaigns to choose from. Our methods vary from sending push notifications, emails, or messages to clients at different stages of their membership. For instance, in our Retention Option, if a customer hasn't visited your studio in a while, a "we miss you!" message will automatically be sent to them. Our Pass or Membership is Expiring Option is also available to remind clients their membership expiry date is approaching, encouraging them to renew it.
These are just some of the many ways that we can help keep your clients on board.
5. Rewards program
A rewards program lets your clients know that you care, and this builds customer loyalty.
WellnessLiving's rewards program gives your clients the opportunity to earn points for various actions such as renewing their memberships, writing reviews, and sharing them on social media, or referring friends to your facility! You can even customize your own actions and set up the amount of points you would like your customers to earn. With these points, your customers can win special prizes, and obtain deals or discounts.
A fun feature which we've added to this option is a leader-board. This allows all participants to see who has the most loyalty points and where they rank, encouraging a sense of friendly competition. This motivates students to be first on the board, helping your business boom!
All in All…
The wellness center management software you choose must be trustworthy and reliable. It should relieve your sense of stress and help your business reach its maximum potential. Build a strong foundation with the operating system you choose to make your business grow and blossom!
We've only scratched the surface of how WellnessLiving can help your facility. Discover why so many business owners love working with us by booking a free, no-commitment demo today!