7 Ways to Market Your Wellness Center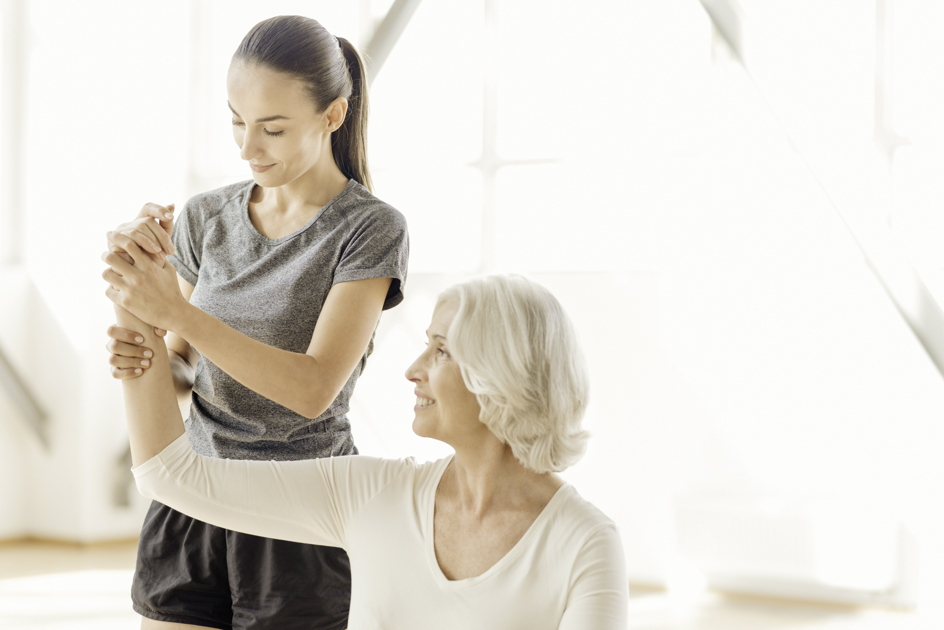 Looking for creative wellness center marketing ideas? Then you've come to the right place! Read on to explore a range of innovative and effective strategies to promote your center to the public.
Advertising your business is vital if you want to stand out in today's market. In the crowded digital landscape, you need to do something unique to set your wellness center apart from the rest. This will help attract more customers, establish your sense of credibility, and boost your revenue.
Wellness center marketing is a much more delicate process than advertising for other businesses as it requires a greater sense of tact. You need to be able to build trust and a deeper sense of connection with your clients. After all, you are in the business of wellness!
Effective Marketing Methods for Your Wellness Center
Publicizing your wellness center allows you to make your mark in the industry. We've compiled a list of seven strategies to help you market your facility and maximize your potential. So, take a moment and breathe in the opportunities that await you!
1. Solidify your brand
Branding is a vital aspect of effective wellness center marketing. If done properly, you can build credibility, make your business recognizable, and develop a closer connection to your clientele.
The first thing you need to consider when building a brand is how you want to be perceived by the public. Do you want to be known as a haven, a private retreat in a busy world, or simply a place of great service with no-nonsense? Once you've answered this question, you can start to solidify your brand.
Next, come up with a captivating logo and a memorable tagline to engage potential clients. The best way to approach this is to think about your target audience. Are your services best suited for busy working professionals, injured athletes, or a slightly older crowd? The next step is to think in the mind of your ideal client. What would attract them to your studio? Based on your answers, design a visual logo and create a memorable tagline that would speak to them.
Afterward, include your logo on everything related to your wellness center (everything from your merchandise to customer receipts). Soon enough, people will start to recognize it and your facility will build a reputation in your community.
Not only will it build your reputation, but it'll provide you with an opportunity to connect with your clients–because in essence, your brand reflects them. If clients can see themselves in your brand and grow to trust your services, they'll form a strong bond with your wellness center.
2. Set up a website
Make your center known in the digital space by setting up your website. This wellness center marketing strategy will build your credibility and make your name known in the industry!
A website is a chance for you to make your vision of your business a reality. This is a process that requires careful thought and consideration, so take time to consider your target audience and what would resonate with them best. Use a simple layout and make the website easy to navigate, so the public can find the information they're looking for quickly and efficiently. Nowadays, most people look up information on their phones, so make sure your website is easy to read on mobile devices too.
Use a tone of voice that best reflects your clients, and make sure to include their testimonials on your website. Ask former clients to give honest reviews about your center and share them with the public to further establish a sense of credibility. As soon as people realize your wellness center is a place that can solve their pain points, they'll flock to your facility to enjoy your services!
3. Take advantage of search engine optimization
Now that you've set up a website, use search engine optimization techniques to make sure that people can find it online. Let's explain exactly what we mean.
Search Engine Optimization is a technique used to increase visibility in the digital space. This is done by using specific keywords so search engines can read the information found on your website and help direct people towards it. There are many SEO specialists that can help guide you with effective approaches, or you can take matters into your own hands.
There are several beneficial methods that you can employ on your own to get attention. One of the things you can do is use words related to your wellness center that people would normally search for on the home page of your site. Another effective technique is to place your facility's name, location, and contact information on every page of your website.
This will help your site stand out in the digital world and boost your recognition!
4. Use social media
If you want to take your wellness center marketing to the next level, use social media to gain more clients. The diverse platforms allow you to target a variety of people instantly!
According to research, two-thirds of Americans use social media. Imagine the number of potential clients you can reach using this easy tool!
Rather than use all social media platforms at once, focus on the ones that you believe your clients use most. If you are a haven for working professionals, considering using LinkedIn or Instagram to publicize your services. If you are targeting a more mature audience, use Facebook to reach them more effectively.
Make sure your content is engaging and exciting to attract more followers. This is done best with the help of a social content calendar, which allows you to plan your posts in advance. Your content can include ways to stay healthy, relaxation and meditation tips, as well as information about the services you provide. Come up with fun themes to captivate your audiences like Spa Saturdays, Facial Fridays, or Wellness Wednesdays.
Social media is also a great wellness center marketing technique to help you measure your success. If you're gaining followers and your posts are getting likes, notice what content they are responding to best and try to replicate it. If something is not resonating with audiences, come up with a different approach and test the waters.
The benefits of social media are plentiful, so use it to your advantage to market your wellness center!
5. Get an app
Go mobile and make your wellness center easily accessible from any location! Clients love nothing more than convenience, so make things simpler and engage more users by setting up your app.
This wellness center marketing method is one that we would love to help you with! WellnessLiving allows you to create a client and staff to streamline your business, with the help of our exclusive software. Let's delve into this a little more.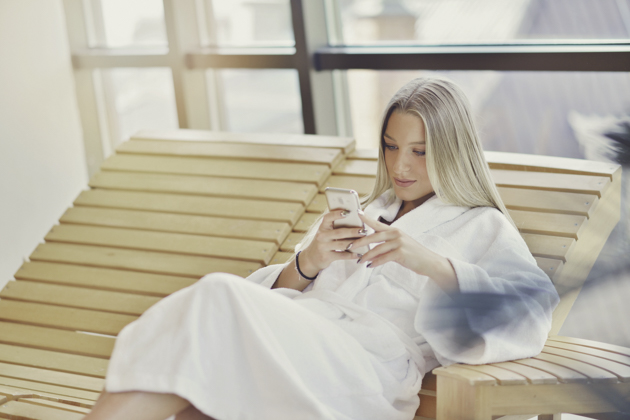 Our customizable Achieve Client App makes interacting with your wellness center easy. Customers can book appointments, make payments, and even manage their rewards points, all with the click of a button! The best part about this is clients can write reviews about your center and our software will publish them on the internet on recognizable sites like Google. Not only will this boost your sales, but it'll help you gain recognition, fast!
In addition to an app for clients, we also provide one for your staff. Our Elevate Staff App makes things easier on you as you can manage staff schedules, accept payments, and even view and sign important documents all in one place! We give you the gift of mobility and time as you can access this app from any device in a few quick, easy steps.
6. Create a contest
A fun contest is a great wellness center marketing method to help you get noticed! Who wouldn't love a free opportunity to relax and unwind with one of your services?
Competitions can come in many forms, but the simpler the better. This can be marketed through social media platforms, which we previously discussed, to get as many participants as possible. Free services can be won for doing something as easy as sharing the post with as many friends as possible or answering a question related to wellness. Make sure the prize you're offering is one that would motivate the public to participate. A free one-hour full body massage or a relaxing facial are rewards which many would covet!
Though there's only one winner, you've now highlighted your wellness center and made it visible to several potential clients.
7. Promote your services on radio or daytime shows
Take advantage of the local media to advertise your wellness center. Reach out to community news shows or radio stations and put your facility in the spotlight!
These mediums can allow you to tell more people about your services. You can put together an educational piece based on the services you offer. For instance, if you're a massage parlor, use this as an opportunity to educate the public about the benefits of a massage and how it truly helps the body. If you're a physical rehabilitation center, talk about the importance of supported recovery after injury. This is where you can let your expertise shine!
In Essence…
Put your facility in the public eye with these wellness center marketing methods.
WellnessLiving would love to be a part of your journey on the path to success. Not only do we offer custom apps to help streamline your business, but we can also provide you with an all-inclusive software that includes booking options, automated marketing programs, merchandising management, a loyalty rewards program for your clients, and much much more! Book a free, no-commitment demo with us today and we'll give you the chance to relax and unwind for a change.