WellnessLiving Announces Strategic Leadership Hires to Accelerate Growth in 2024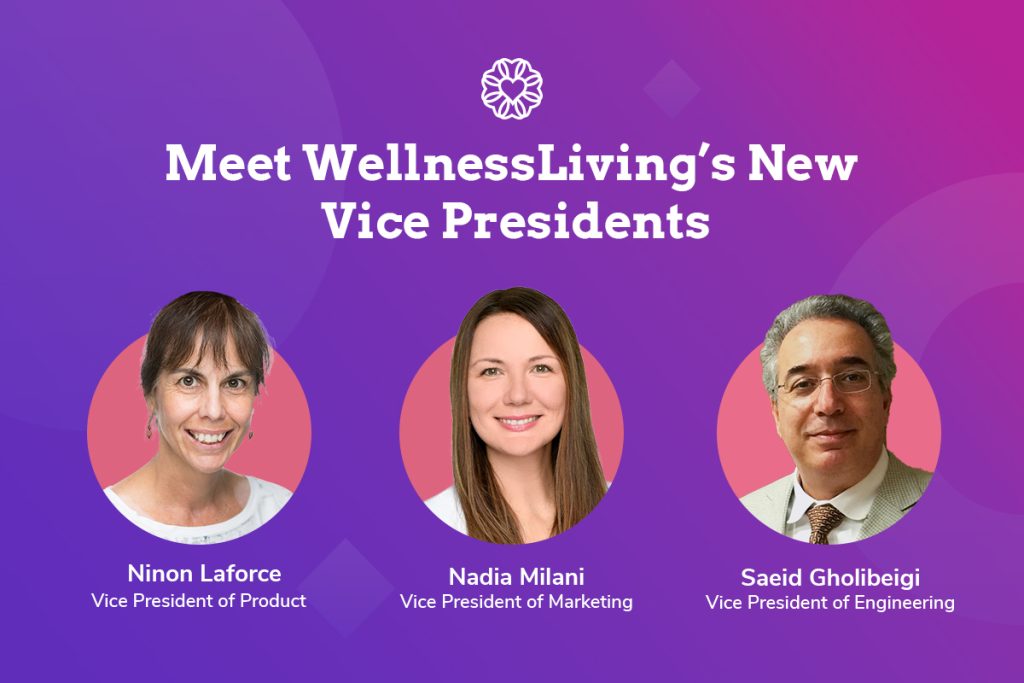 TORONTO, CA – November 13th, 2023 – WellnessLiving, the leading all-in-one software solution for class, event, and appointment-based businesses in the fitness and wellness industry, announces key leadership hires to accelerate growth and further strengthen its commitment to innovation in 2024.
The key executive hires include:
Saeid Gholibeigi – Vice President of Engineering
With over 30 years of experience in software engineering and architecture, Saeid is a passionate advocate for innovation, data-driven decision-making, and fostering a culture of excellence. He leads a dynamic team in crafting high-quality, industry-leading agile software solutions.
Ninon Laforce – Vice President of Product
Ninon brings over 20 years of experience as a Product Leader in the technology sector.  She has spearheaded innovations and pioneered successful go-to-market initiatives for a number of organizations. Ninon contributes as a mentor at the Toronto Product Management Association and actively engages in various Toronto-based product leadership groups. She holds an MBA from Queen's University.
Nadia Milani – Vice President of Marketing
Nadia has accelerated growth strategies for several companies in the SaaS, tech, e-commerce, and media industries over the last 18 years. In 2020, Nadia was added to Adobe's Fearless 50 list, being recognized as one of the top 50 marketers driving marketing innovation. Nadia is a regular featured speaker at B2B marketing conferences and podcasts. She enjoys mentoring others and is the founding member of a number marketing groups including: MarketingOps.com, RevRoom, and more.
"These new hires will help WellnessLiving achieve even greater product and revenue benchmarks," says Len Fridman, CEO and co-founder of WellnessLiving. "Our industry-leading all-in-one business management software paired with the proven leadership skills of Saied, Ninon, and Nadia, will help set the stage for continued success in 2024".
For more information about WellnessLiving and our latest developments, please visit: https://www.wellnessliving.com/blog/press-releases/
About WellnessLiving
WellnessLiving is the fastest-growing, all-in-one business management software for the fitness and wellness industry. Trusted by over 6,500 business owners and more than 20 million users worldwide, WellnessLiving is the only software solution you need to manage and grow your business. They offer an affordable, reliable, and easy-to-use platform that equips fitness and wellness business owners with all the features and tools they need to attract, convert, and retain more clients. For more information, visit www.wellnessliving.com
Contact Details
Media Relations: Nadia Milani
Phone: 1-888-668-7728
Email: pr@wellnessliving.com
Website: www.wellnessliving.com