Nov 29 2018, 6:33 PM
WellnessLiving Becomes Business Management Software Provider for Fitness Industry Leader, Curves NA, INC.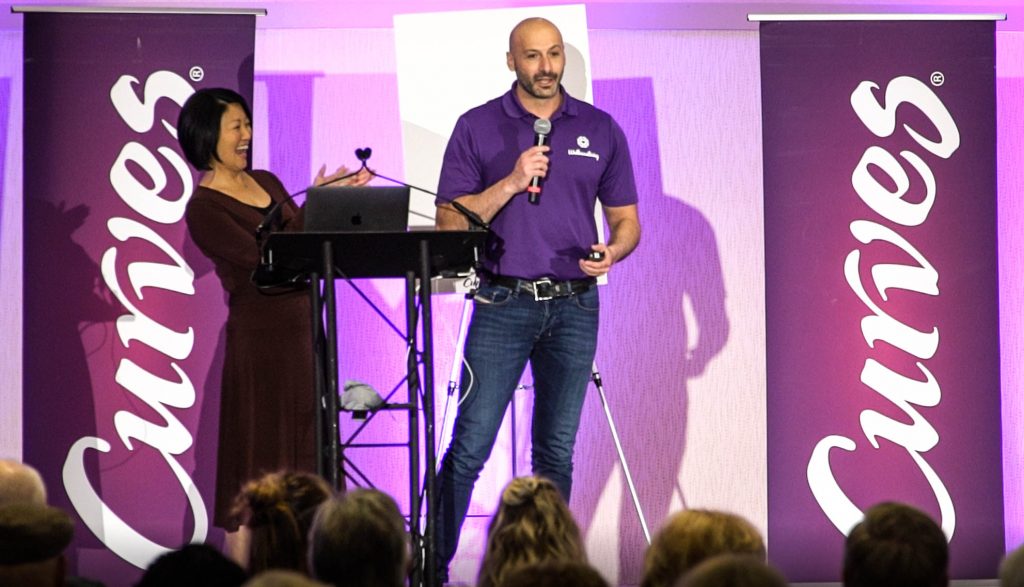 Toronto, ON – November 29, 2018 – WellnessLiving has been selected as the business management software provider for all Curves NA, Inc. locations. The successful Canadian software company has been working closely with the Curves team to build solutions that will streamline their operations.
"Knowing Curves went through such a rigorous software evaluation process, it's a real honor for WellnessLiving to come out on top," said Len Fridman, CEO, and co-founder of WellnessLiving. "It's a testament to our passionate team that all our hard work is worth it."
In light of the exciting new partnership, WellnessLiving developed the Franchise Cloud —a new feature designed for enterprise clients. The Franchise Cloud will enable Curves and other franchisors to have total visibility of data across every location. Franchisors will have easy access to sales numbers, cross-location statistics, client status reports, and more. With standardized business settings, the Franchise Cloud will simplify the setup and management of new locations.
A highly anticipated global update feature will allow franchisors to push configuration settings to multiple locations using a central dashboard. This feature will ensure consistency of both operations and branding. Additionally, the Franchise Cloud will enable revenue to be automatically allocated to the correct franchise when clients use one membership to access multiple locations.
WellnessLiving will also provide Curves with its cutting-edge Elevate Staff App as well as a Curves branded client app. Via the client app, Curves members will be able to access their accounts, book services, and make payments directly from mobile devices. With the Elevate Staff App, Curves franchisees and their staff will be able to manage schedules, process payments, and connect with members from their phones or tablets.
Being one of four Reserve with Google partners in the fitness industry worldwide, WellnessLiving gives Curves franchisees the ability to market to billions of Google users. Reserve with Google has proven itself to be an effective lead generation tool that allows users to book appointments directly from Google Search and Google Maps.
"We are confident we have made the best decision for the future of our brand. Not only will WellnessLiving keep Curves up-to-date with security and compliance, its abundance of advanced resources will revolutionize franchise operations and ultimately drive new and existing members into our doors," stated Krishea Holloway, President of Curves NA, Inc.
ABOUT CURVES NA, INC.
Curves is one of the largest chains of fitness clubs for women in the world, famous for its 30-minute Circuit with a Coach that works every major muscle group with strength training, cardio, and stretching. Curves Specialty Classes offer workout moves for key focus areas like strength, balance, and flexibility. With Curves Complete, women have a fully integrated, personalized weight loss and weight management solution that includes the Curves fitness program, customizable meal plans, and one-on-one coaching and support. Curves is committed to providing women with the tools necessary to empower them to live more fulfilling lives. For more information, please visit curves.com.
ABOUT WELLNESSLIVING
WellnessLiving is a business management software company that offers complete solutions to business owners in the health and wellness industry. Its software is cloud-based and easy to use, allowing businesses to attract, engage, and retain their clients. WellnessLiving currently boasts thousands of satisfied customers and 5.5 million users worldwide. It is a customer-focused company, with employees who are genuinely passionate about helping your business succeed. For more information, please visit wellnessliving.com.
Contact Details
Media contact: Sarah Mae Conrad
Phone number: 1-888-668-7728
Email: pr@wellnessliving.com
Website: www.wellnessliving.com