Nov 24 2020, 9:00 AM
WellnessLiving Supports the Philippines with Typhoon Relief Initiative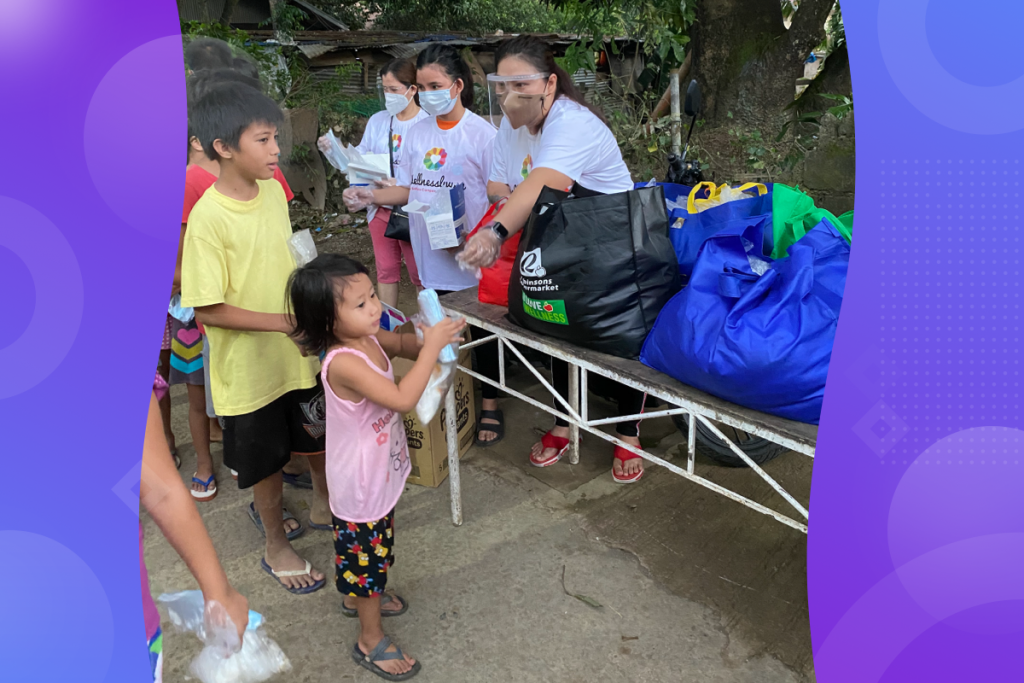 Approximately 20 tropical cyclones hit the Philippines each year—more than anywhere else in the world!
The world's strongest typhoon this year, Super Typhoon Goni (also called Typhoon Rolly in the country), made landfall in the Philippines on November 1, and sustained winds of up to 310 km (195 miles) per hour. Next struck Typhoon Vamco (Typhoon Ulysses), which hit hardest from November 11-12 with winds up to 150 km (93 miles) per hour.
In the last month, these powerful typhoons have devastated the eastern Philippines, and have affected more than 1.6 million people, while killing dozens. In addition, the typhoons have flooded many regions of country, destroying tens of thousands of homes, leaving many without food and shelter.
In addition to the natural disasters, the Philippines has the second-highest rate of COVID-19 infections in southeast Asia. On top of the emotional and economic toll of the pandemic, the typhoons have had a very large impact on the country.
WellnessLiving is a global company, founded in Toronto, Canada, and has offices all over the world, including Ukraine, Pakistan, and the Philippines. Now they are doing everything possible to show their support for their team in the Philippines in and outside of work, including donating $1,500 to the typhoon relief initiative.
WellnessLiving's Customer Success Supervisor, Marjorie De Leon, along with the rest of the Philippines branch, have spent the past several weeks making a difference by distributing much-needed supplies like water, food, and hydrogen packages throughout their community. Now more than ever, it is important to be there in any way we can to help the people of the Philippines get through such a difficult time!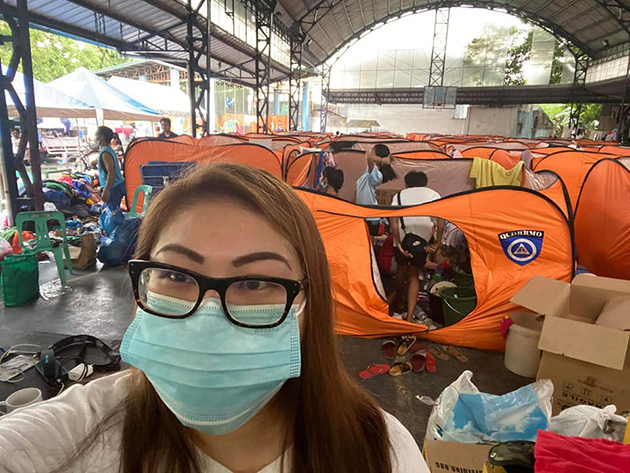 "It's so devastating and we can't imagine what everyone is going through, but we're grateful that as a company we can provide some financial support to our Philippines Team at this time," said Sasha Davids, co-founder and COO of WellnessLiving. "I am glad we can help, and we want to send a huge thank you to our Team."
At WellnessLiving, we are, "the software company with a heart." What does that mean? Simply, our caring and nurturing attitude, culture, and family values extend throughout the entire company, customer base, community, and around the world.
"When we started this company, our vision was to help business owners find a better solution for managing and growing their businesses, but it's these acts of kindness that impact people in such a positive way that we strive for every day," says Len Fridman, co-founder and CEO of WellnessLiving. "It truly touches our heart that we can help so many people in need. We are truly blessed to be in the position where we can impact so many lives on the scale that we do on a day-to-day basis."
Donate to the cause
It is incredibly important to support people in need, and every donation counts!
How can you contribute? Below are two charitable organizations whose goal is to help support people in the Philippines affected by Super Typhoon Goni and Typhoon Vamco. Please join us and show your support.