Aug 30 2022, 9:00 AM
WellnessLiving Transforms LP Fitness into a Well-Managed and Thriving Business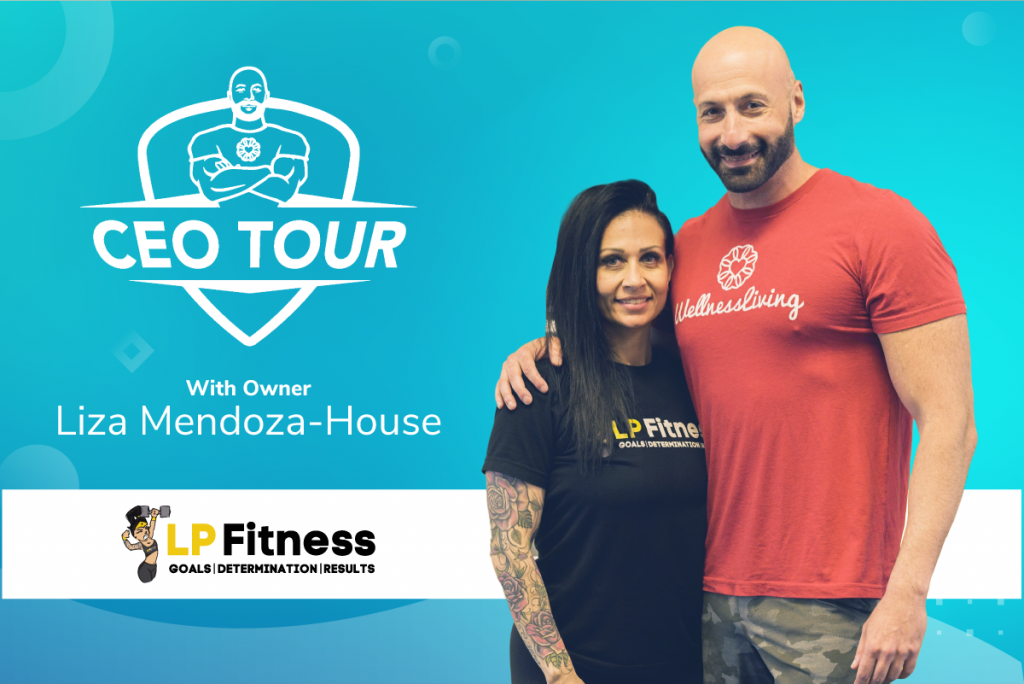 LP Fitness is a gym of transformation that reflects the journey of owner and head coach, Liza Mendoza-House.
What started as a journey to lose weight, led to a passion for fitness and running a fitness bootcamp at a local park in her hometown of Lincoln, Nebraska. Eventually, Liza brought the classes indoors and opened LP Fitness, LLC, and now she transforms the lives of more people than she ever thought possible thanks to WellnessLiving.
In the latest episode of the CEO Tour, WellnessLiving's CEO and Co-Founder, Len Fridman, met with Liza to learn about her inspiring weight loss journey and why she selected WellnessLiving as her first software provider to manage and grow her hybrid gym.
Read on as we learn more about Liza's story and how WellnessLiving's many features help her manage and grow her business.
LP Fitness at a Glance
📍Location: Lincoln, Nebraska
📍Business Name: LP Fitness, LLC
📍Business Owner: Liza Mendoza-House, owner and head coach
📍Website: https://www.lpfitnessne.com/
📍Business Size: Large
📍Joined WellnessLiving Date: July 20, 2021
📍Switched From: First Software Provider
📍Active Subscriptions: Achieve Client App, White Label; FitVID on Demand; Message Center
Meet Liza Mendoza-House, Owner and Head Coach at LP Fitness
Fitness has been Liza's passion for over 10 years, leading her to lose 70 pounds and falling in love with working out and fitness bootcamps. She became a part-time personal trainer with the drive to help people with similar challenges.
After six years apprenticing with a gym owner, Liza began teaching fitness bootcamps at a local park. The outdoor bootcamps gained popularity and she began turning her side hustle into a serious business.
Liza picked the name, LP Fitness, and started teaching indoors by subleasing from other gym owners, from 2014 to 2019. When the gym from her last sublease closed, Liza decided to rent her own space, a 1,200-square foot commercial property.
"I had no intention of starting a gym. Everything just grew from the bootcamps and turned into more than I ever thought it would," says Liza, who quit her full-time job of 23 years at State Farm to dedicate all her time to LP Fitness.
What does LP Fitness offer?
When she quit State Farm, Liza hired a business coach and restructured her gym and pricing. In 2022, LP Fitness moved to a new location, a 3,500-square foot facility in central Lincoln. Now, as soon as you enter LP Fitness, there's a vibe with graffiti on the walls and transformation pictures of clients everywhere.
LP Fitness offers various fitness classes, both in-person and online, including bootcamps, advanced strength training, kickboxing, yoga, and body toning. In addition, clients receive nutrition plans and an accountability coach to ensure their success.
"Ultimately, my gym is a transformation center with three pillars—fitness, nutrition, and accountability. Often with fitness centers, you get the first two, but not accountability," says Liza. "Anyone who walks into my gym, it's about helping them achieve their goals from day 1!"
Liza is also proud to be the only Latina gym owner in Lincoln, and says, "I used to go into gyms, and I'd be the only Mexican. One of my favorite parts about LP Fitness is that it doesn't matter what you look like or what you do for a living. It's a safe community that allows everybody to escape from their normal day-to-day life while improving their lives."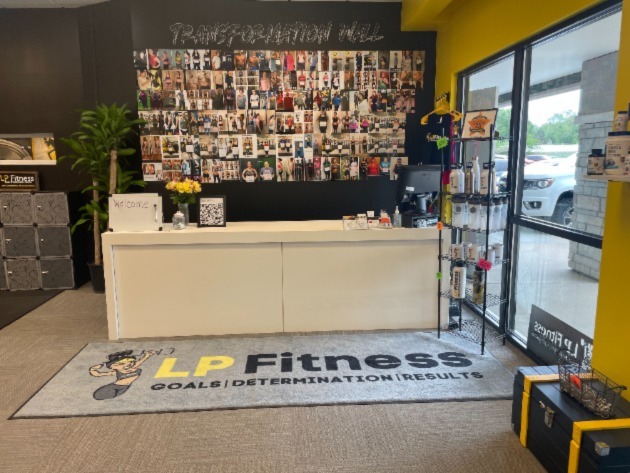 Why did you select WellnessLiving as your software provider?
Liza had been running her business with Excel sheets and calling or texting clients every month to ask them whether they wanted to renew their membership. Liza knew she needed a platform to save time and keep track of her members, and she's excited to have joined WellnessLiving in July of 2021.
"I researched several platforms and came across WellnessLiving," says Liza. "I was impressed with the clean interface and how easy it was to use. I'm not tech savvy, so I loved the smooth, step-by-step onboarding process and how simple it was to learn the software, explain it to clients, and train my staff to use it."
How has your business grown since you started using WellnessLiving?
Liza never had any structure when it came to her memberships, and clients purchased 10-class passes and came whenever they wanted. Now she has a seamless process for reoccurring memberships and collecting regular payments from clients.
"I simply add a credit card to a client's profile, and don't need to worry about chasing payments from them," says Liza.
Liza has set up a funnel that incentivizes leads and clients to reach the next level.
Anybody can try classes free for a week.
Liza then offers a 28-day or six-week challenge that includes three classes a week, nutrition plans, and an accountability coach.
If you lose 10 pounds on the 28-day challenge or 15 pounds in the six weeks, you then receive a full credit from your challenge (plus another $200 credit on the six-week challenge) that allows you to redeem it toward a regular membership with four or five classes a week.
From May 24, 2022, to Aug. 1, 2022, 121 people took the 28-day challenge and 62 signed up for the six-week challenge. All but three people from the 183 attendees, or 98%, have converted to full-time memberships, which also include unlimited virtual classes!
"The growth has been incredible," says Liza. "I used to make enough to pay my bills and now with reoccurring memberships, I'm making a profit and numbers are increasing every week!"
What else does LP Fitness love about WellnessLiving?
WellnessLiving allows Liza to re-focus her time, organize her business, and manage all her clients in one place. What features and tools does Liza use the most? Let's highlight her favorites.
24/7 Customer Support
Whether it's by phone, email, or online, WellnessLiving's 24/7 Customer Support is there for you whenever you need them.
"I always know WellnessLiving has my back," says Liza. "I call customer service with a list of things I need help with, and they easily find me the solutions."
Achieve™ Custom Branded App
Liza recently upgraded to our custom branded White Label Achieve™ Client App, allowing her to boost her brand and credibility by using her business's colors and logo. Liza loves that clients can easily download the app on the Apple App Store or Google Play.
It's also helpful for lead generation, so that when one-week free trial clients download the app, they instantly become part of the community with the LP Fitness brand now on their phones.
Booking
Clients used to just show up for classes. With WellnessLiving, Liza loves that clients can book classes ahead of time  and add them to their calendars, either online or on the app.
"I used to have no idea who was showing up for class," says Liza. "It could have one person, and I wouldn't know. Now I know exactly who is showing up and whether they're a new or regular client."
Client Communication with Email Marketing
WellnessLiving's automated marketing suite with built-in customized email campaigns is a perfect solution for creating an instant connection for every LP Fitness client or lead.
"I wouldn't be able to communicate with leads and clients at the capacity that I do without WellnessLiving's email marketing feature," says Liza. "It's been great for communicating with clients and promoting classes and events to get all our spots filled."
Customer Reviews
Liza loves how WellnessLiving can manage LP Fitness's reputation with the customer reviews tool. Liza set it up, so an email is automatically sent to request a review after a client's first class.
FitLIVE and FitVID on Demand
Another selling point for Liza when choosing WellnessLiving was our fully-integrated virtual tools—FitLIVE and FitVID on Demand. With a lot of people still nervous about attending in-person classes, even after LP Fitness reopened, the virtual services allow Liza to livestream classes with FitLIVE and upload the recordings to the system using FitVID on Demand.
"WellnessLiving's virtual tools have been an absolute game changer for us," says Liza. "It's amazing how clients can watch videos at any time on their mobile phone or streamed on their TV."
Advanced Reporting
WellnessLiving's advanced reporting feature is perhaps Liza's favorite tool, and every morning she enjoys checking her stats and data to track all the important numbers from her business.
"Having a system that helps with reporting with all that data at my fingertips means everything to me," says Liza. "I especially love that it lists every client that's on a free trial, so I can communicate and promote our challenges and memberships with them."
What specific reports does Liza love to view every day?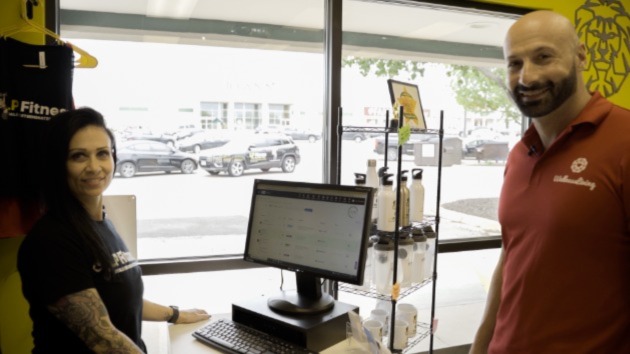 Isaac AI Churn Risk Report
Liza loves how certain reports, like the Client Analysis Report and the Isaac AI Churn Risk Report, benefit her retention numbers. The Client Analysis Report allows Liza to view their attendance history and notice whether they're beginning to miss classes. The Churn Risk Report then identifies clients at risk of leaving her gym in the next month with an 87% accuracy rate.
Based on these reports, Liza can then reach out to members who haven't attended classes within the last 30 days.
"Once I know they haven't been here for a while, I'll chat with them and ask, 'where were you last week?'" says Liza. "It's important to keep in touch with them so they don't go away."
Are you ready to transform your business?
Liza has had an incredible fitness journey, from her 70-pound weight loss to teaching fitness bootcamps at the park to opening her own business. She's now been able to save a lot of time and keep LP Fitness organized, thanks to WellnessLiving's all-in-one business management software.
"I love the fact that we can schedule classes, view attendance, and track memberships, all within one easy-to-use system," says Liza.
Liza now recommends WellnessLiving to anyone who will hear it, saying, "If anyone is on the fence with who to choose with your software, I'd say absolutely go with WellnessLiving. You will not regret it!"
Want to learn more about how WellnessLiving can transform your business? Book a free, no-commitment demo today!