Aug 28 2020, 9:00 AM
Why Your Business Needs Automated Marketing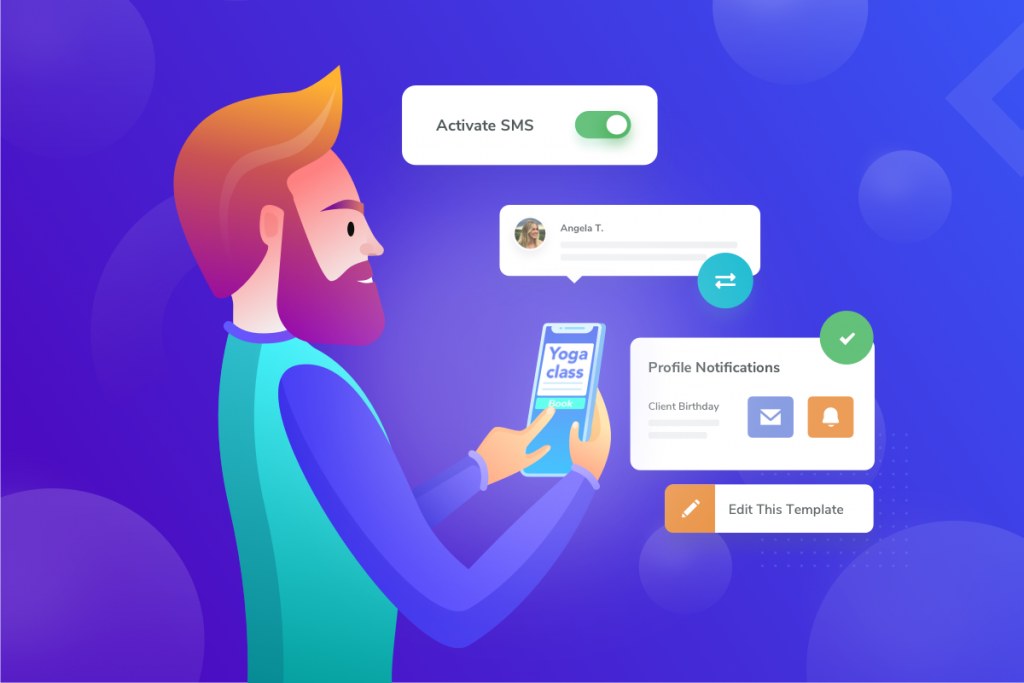 If you're not using automated marketing to reach your clients, increase efficiency and stay consistent, you're missing out. With the uncertainty we've faced with COVID-19 – and it's not over yet – you need a reliable way to communicate with your community and reduce your workload. Automation takes the work out of marketing!
Whether you're marketing in-studio classes or virtual services, studies show that automated marketing is the way to reach your goals! Not sold yet? Here are some stats from a recent study that show what we mean:
91% of marketers said that automated marketing is a very important part of their marketing campaigns.
44% of companies implementing marketing automation see a return on investment within six months, and 76% see it within the first year.
Marketing automation has been credited with 20% higher business productivity on average.
Use automated marketing to save time and money while increasing efficiency—it's a no-brainer! Here's why your business needs automated marketing:
It lets you go mobile
Why wait until business hours to get your clients up to date? With automated marketing, you can set it and forget it! Communicate with your community whenever you want, no matter where they are. They can get an email, text, or push notification right to their phone, so they're never out of touch! It means you can communicate more effectively – and more often – to stay connected, even when you're not face to face.
And with the advantage of WellnessLiving's Achieve Client App, clients can get their messages directly through the app, so they'll never miss a message from you again. Get that close, connected feeling with your clients, even when you're apart!
Helps you win back clients
It's only natural that clients drop off, and with a pandemic to deal with, it's been even harder to stay in touch and get clients to commit to a regular routine. Automated marketing can help you create and execute win-back campaigns that'll do the trick!
Why automate? Save the time and money of having to re-invent the wheel with the customized templates in WellnessLiving's toolbox. Launch an email, text/SMS campaign, or push notifications to reunite with your long-lost clients. You can even target specific groups of people for a personalized feel.
And did we mention the data? By automating your campaigns, you can track success, pinpoint weak spots, and tweak your campaign for maximum win-back results!
Reach out and remind them why they love you, offer a promotion to entice them to come back, include a call to action to engage them and see what's working – all easily done with your automated win-back campaign.
Increases client engagement
You know how it goes: out of sight, out of mind. Stay relevant and ensure your clients don't forget about you with regular communication. Here are some ways you can make the most of automated marketing to increase engagement with your clients:
Confirm bookings and welcome them when they first register
Send out instant reminders about visit counts or inactivity
Thank them for their purchases
Celebrate anniversaries and birthdays
Announce new in-studio or virtual classes, events, or appointments
Tell them about your new procedures or safety measures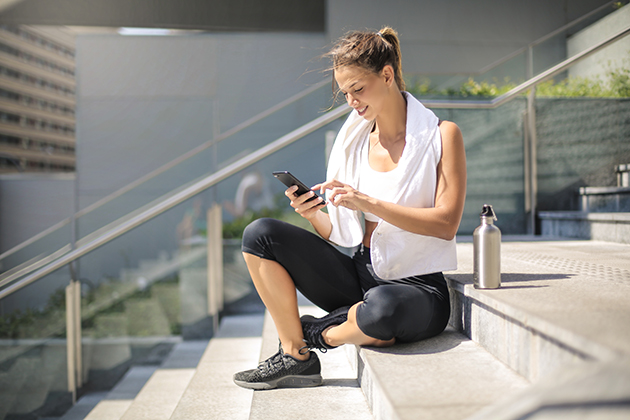 Let's you stay connected
Keep in touch with your clients with an email or SMS text messaging and push notifications – it's an instant line of communication! Initiate conversation, ask for feedback, and give them the chance to ask questions where you know they're paying attention. You'll also see instant results with a notification of their reply.
Want to keep track? WellnessLiving's software even stores communication right in clients' profiles, so you don't have to go hunting for your last conversation!
Tell clients everything they need to know by automating your connection. Here are some of reasons to reach out and keep that connection alive:
Inform them that their pass, membership or credit card is expiring
Know how many pass visits or appointments they have remaining on their account
Let them know it's time to renew
Tell them when booked classes have been approved or canceled
Send a follow up email after they've visited you
Tracks each campaign through detailed reporting
It's not just win-back campaigns that are analytics-based! Get one up on your competition with superior insight into your business and all your marketing campaigns. Use this feature to dictate how you do business by tracking each campaign with WellnessLiving's powerful reporting system.
Check out your open rates to see who's reading your emails, so you can decide on the best way to reach your targeted audience. Get to know your clients and their habits, buying history and attendance so you can better address their needs. Use the data in our reporting system to make your business the best it can be!
It does all the work for you!
Take a hands-off approach to your marketing and leave it to the experts! You don't have to rely on slow and steady word of mouth when automated marketing puts your business on autopilot. It's simple to set up, easy to execute and leaves you with increased efficiency, better communication, and consistent engagement with your clients. It's tools like automated marketing that'll get people talking about your business!
Did someone say tools? WellnessLiving specializes in the tools you need to get your business where it needs to go. From client and staff apps to better delivery of your online services, our all-in-one software can help you grow your business. Want to learn more? Book a free, no-commitment demo with WellnessLiving today.