Feb 09 2021, 9:00 AM
Why Gyms and Fitness Studios Are Essential Services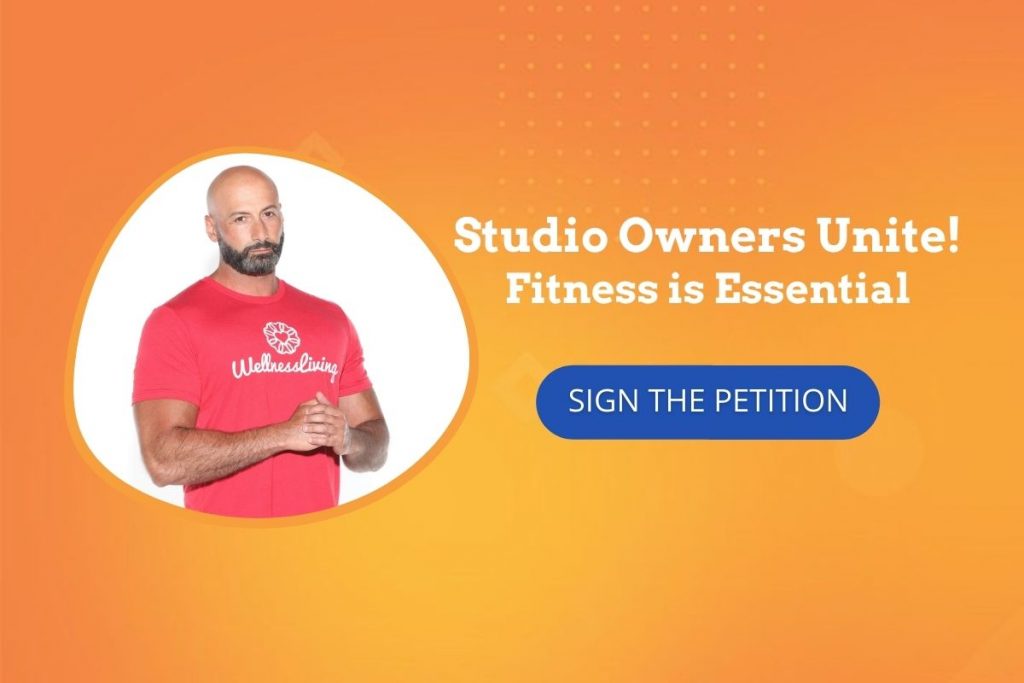 Gym and fitness studio owners are fed up. In different parts of the world, the extended closures of gyms and fitness studios have been frustrating, to say the least. In the U.S., although many locations have reopened, capacity has been limited depending on the state. It's time we take a stand to reopen all fitness studios, increase capacity limits to at least 75%, and make fitness an essential service!
When COVID-19 first hit, the fitness industry did the right thing. Gyms and fitness studios (even the little guys) shut their doors, and needed to pivot to a virtual business model. In 2020, 72% offered livestreaming and on-demand video options, compared to just 25% in 2019.
Whenever they've reopened, these businesses have taken every possible stringent measure to stop the virus in its tracks—from updating cleaning, sanitation, and hygiene protocols to implementing guidelines for social distancing. It's been remarkable, seeing everyone step up.
What about gym goers? One survey found that 9 in 10 are more vigilant about getting others to wipe down equipment properly and 49% would even call somebody out for not properly cleaning the equipment after they used it.
What has been the impact of the pandemic?
A lot has happened since the pandemic began. Some people believe the effects of COVID-related shutdowns have had a greater impact than the virus itself. Here's some interesting data to explain our point:
Gyms/fitness studios are not contributing to COVID-19
Evidence shows that gyms don't spread COVID-19. One analysis of millions of member check-in data across 2,873 gyms, sports clubs, and boutique fitness studios conclusively found that these facilities are safe and not contributing to the spread of the virus.
Thanks to contact tracing from several U.S. states, we also know that fitness clubs do not contribute to the transmission of COVID-19.
The sad part is, everyone needs fitness experts right now more than ever. Gyms and fitness studios are not just essential, they are critical for our physical and mental health.
Physical health
It's easy to say that working out is important for your health, but the benefits of exercise and physical activity go beyond building muscle and strength. Exercise boosts immunity and prevents and manages many health conditions, such as:
High blood pressure and heart disease
Dementia
Cancer
Type 2 diabetes and obesity
These benefits are nothing new, but it's the people who suffer from these diseases now who have an increased risk of contracting COVID-19.
According to the Centers for Disease Control and Prevention (CDC), people most at risk are older adults who suffer from diabetes and obesity. A recent U.K. study found that obesity increases the risk of COVID-related deaths by 40%. Obesity is also the number 1 factor after age in determining whether someone with COVID-19 had been admitted to hospital.
Mental health
Now for the mental health side of things. Reports have found that the number of American adults being impacted negatively from mental health increased from 32% in March to 53% in July 2020. The American Psychological Association also says the pandemic is a significant source of stress for 78% of adults.
However, when you exercise, research shows it can manage:
Stress
Depression
Anxiety
Cognitive decline
Suicidal thoughts
Gym goers miss the gym
The World Health Organization recommends 30 minutes of daily physical activity and children need to be active for at least an hour daily. Critics may say people can work out at home, but the problem is, it's not the same. A report from IHRSA shows:
Nearly all (95%) gym goers miss at least one aspect of their physical gym
54% miss the routine of going to their gym
54% also have limited equipment at home
51% are unable to get a variety of workouts
42% miss working out with others
36% miss the sense of community from belonging to a gym
On top of that, only 29% purchased at-home fitness equipment. People may also lack space to work out at home.
Sign the petition!
It was expected that one in four health clubs would be closed permanently by the end of 2020. It's unfair to limit capacity or force gyms and fitness studios to shut down since:
They aren't a source of infection
They are crucial for both mental and physical health
Why can't gyms and fitness studios be deemed an essential business, especially when the proper health protocols and social distancing guidelines are in place? Our health needs to be the top priority right now. The people most at risk need gyms! We need to make gyms and fitness studios an essential service.
With enough signatures, we believe the governors, premiers, and prime ministers will all listen. Let's reach our goal—fill out the form below to join us in our mission to make gyms an essential service across North America.