Aug 30 2019, 6:13 PM
Why Your Gym Needs a Staff and Client App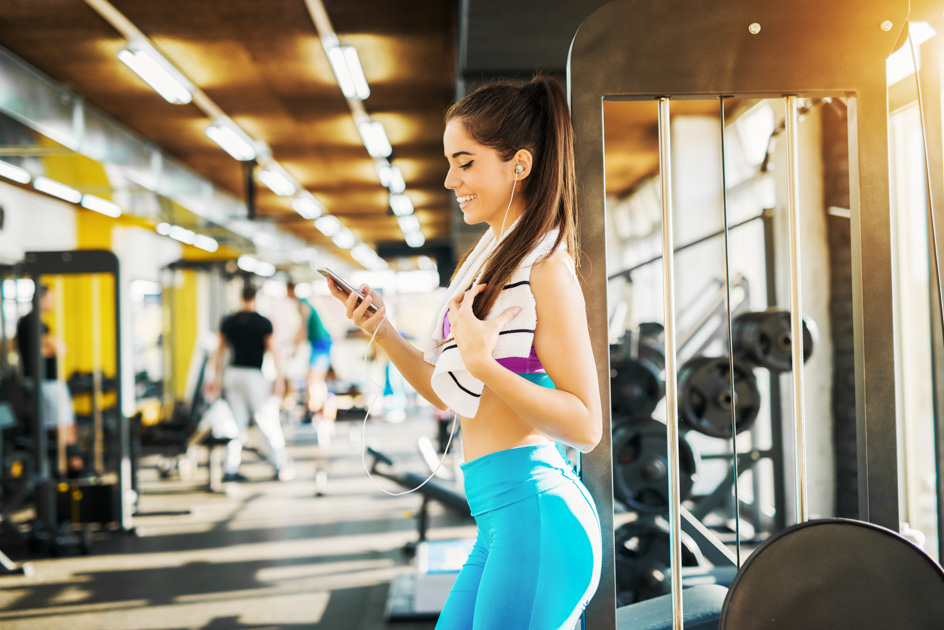 In the modern digital world, having an easy-to-use staff app and a customized client app for your gym will go a long way for your business. From saving you time to driving client engagement, the list of benefits make these apps worthwhile investments.
So, if you've been on the fence about getting a staff app or a client app to help run your business (or both, as we would recommend), this is your sign to finally get them!
Staff App VS. Client App: What's the Difference?
First off, apps are mobile installations on your smartphone and tablet that provide functionality and entertainment. In this case, we're talking about applications that serve your business by organizing schedules, client information, track rewards points, manage point of sale, etc. (more on specific functionalities later)
In this digital era where everyone and their cat are on their phones, we recommend setting up a mobile staff app and a client app to help you run your fitness business.
The difference between the two boils down to functionality and purpose.
A staff app is designed for business owners and staff to manage your business on the go from your mobile device. It gathers all the benefits and functionalities of your gym software on a small screen.
A client app is what you encourage your clients to download once they sign up with you. They can use this app to schedule appointments, make purchases, track rewards points, and communicate with you.
So that was the hook, now let's delve a little deeper into the benefits and functionalities of both.
What a Staff App can do for your Business
While your desktop software will no doubt have all the functionalities you need to run your gym, having mobile applications in addition to that will make your life easier by taking your business on the go with you.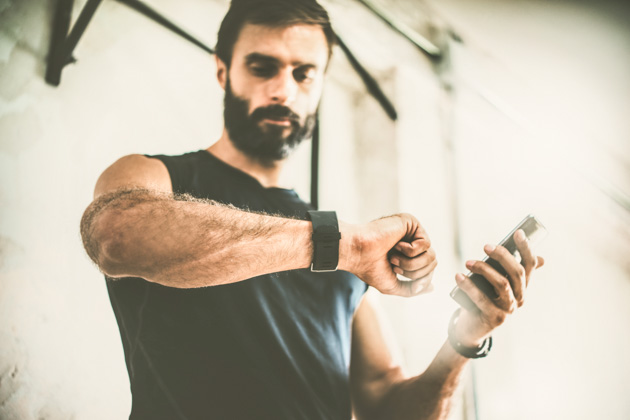 Here are some tangible benefits a staff app will provide:
Improved staff and client communication
A staff app acts as a central communication point where your staff can keep in touch with members via phone, text or email. This improves the quality of customer service and adds a personalized touch, something your clients will love.
To add to that, your staff can also have access to your gym's full schedule. This way, they can schedule their clients accordingly, or use it to figure out which available co-worker they can ask to cover a shift.
Save time and hassle
A staff app that is synced with your entire system will update automatically. In other words, this means if a client cancels or switch time-slots, you'll see it immediately on your app. In the long run, this will save you time by eliminating the need to go to your office desktop and refresh constantly to see the latest calendar update.
Elevate with WellnessLiving
WellnessLiving offers the Elevate Staff app with at no extra cost to all of our customers.
Here are some key benefits you should look for in staff apps (all included in Elevate):
Anywhere and anytime scheduling
With Elevate, you can easily check your schedule on your smartphone or tablet where ever you may be.
You can schedule client appointments, cancel or make changes to a class, add staff availability, mark unavailability, and make staff substitutions.
You can also check attendance lists, confirm signed waivers, and client payment options.
Additionally, Elevate's attendance list allows you to easily add clients to a booking, modify their payment method, and mark them as present or no-show.
Online store & mobile point of sale
Elevate lets you charge a client's credit card directly in the app and sends electronic receipts.
You can also use Elevate to sell any product or service directly from your mobile store.
With a staff app, you can accept credit card payments on the spot, no matter where you are. This will come in handy when you meet a prospective client in the park or at the local farmer's market!
It happens.
Easy access to client profiles
Elevate gives you full access to client profile information, including their schedule, visit history, payment details, and rewards points.
You can also reach out to your clients directly within the app, to keep all your communication receipts in one place. On top of that, Elevate lets you add family and friends to client profiles to easily keep track of who's who.
Why You Should Invest in a Customized Client App
So now that we've covered the benefits and functionalities of staff apps and why they are important, let's look into the one for your clients.
When choosing a software company to help you run your business, you may have come across different kinds of client apps in different packages. Industry standard brings you a generalized client app in the base package, and a customized one with a small (or significant, depending on which company you go with) added fee.
While the generalized client app that comes free with the base packages will work fine, investing in a customized one will go miles for your business.
Let's take a look at some of the benefits of a customized client app:
Increases visibility
A customized client app makes your business more accessible and visible to the market. The average adult today spends 3-4 hours a day on their smartphones or tablets. Translation: there's a market out there for interesting apps.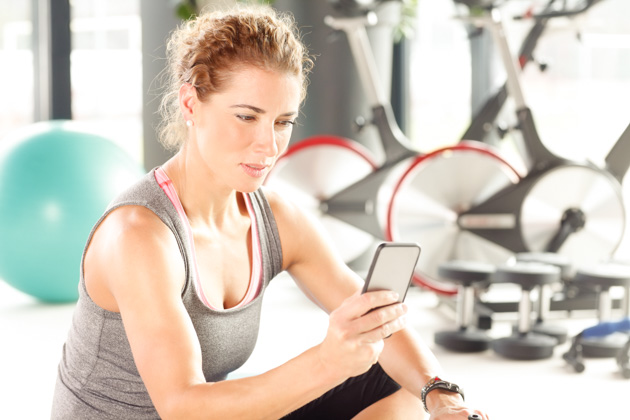 That's why having a customized client app for your gym is so important. Rather than a generic label, a customized app will boost your logo and your brand. And the more people see it, the more attention your gym will garner.
Builds brand recognition
Branding is everything. Whether you're planning to re-brand or just starting out, getting a customized client app is a brilliant way to do it.
Think of it as a mini-billboard with a big impact (most people are on their screens instead of on the country roads these days, so you got to adapt). The more customers see your app with your logo and colors, the more they will be inclined to book with you. This is called effective frequency, which states if a client sees your brand more than 20 times, they will take notice.
Achieve with WellnessLiving
WellnessLiving offers all of our customers access to our Achieve Client App. But whether you want to make it customized or not, is up to you (although we do highly recommend going the custom route).
We are happy to report that even with the basic plan (that comes for free with your WellnessLiving package) offers NO competitor ads, client booking, scheduling, rewards program management, and reviews tracking.
Features of the Achieve Client App:
No competitor ads
The last thing you need when promoting your business is for your customers to see offers from other gyms while using your app.
Achieve ensures your clients won't see any ads from your competitors.
Rewards & loyalty program
Incentivize your clients to keep coming back with your gym's very own rewards program.
Offer points for booking online, bringing a friend, buying merchandise, or any other action you would like to encourage.
Customers can easily write reviews
We've made it simple for clients to give you feedback. Members can share their thoughts directly on the app after visits. And we will take those glowing reviews and share it all over the web (including the front page of Google!).
If you want a step up from your competition without hurting your wallet, WellnessLiving offers a customized client app option for only $59/month (4 times more economical than industry standard).
Customer Testimonials
Thinking of joining WellnessLiving? We want to bring you the whole story! Our software works. Here are some testimonials from some of our beloved customers:
Portia Albrecht and her staff at Generate Fitness are impressed by our Elevate staff app. Portia had this to say about Generate's experience with our software:
"[My staff] love the app because it's just us and it's very simple to use… The layout is so much easier, more intuitive to understand. The stuff that you need to see is right there in front of you. It's easier to make purchases and do things from people's profiles. The contact history and being able to send email from the person's profile and have a record of that…we love that."
Craig Esau of Calgary Hot Yoga loves how their customized Achieve client app adds to their revenue:
"The total income of the studio, probably about 60% of it, is now generated online, either through the app or our website. Before, that was just about 30%."
Craig attributes this to the ease and accessibility of the software.
Marcy Ready of Orlando Body & Movement Therapy appreciates how their Elevate staff app streamlines staff communication and schedule management:
"We are very thankful that you ended up having the app come along because we use our phones quite a bit when we're not at the office… I really appreciate the app."
A Special Touch
Part of running a successful business in our modern world is to set up a dedicated staff app and customized client app to help streamline your business and make your gym more accessible on the go.
At WellnessLiving, we've made it our mission to help our customers meet their business goals and surpass them. If you're interested to see how WellnessLiving can help your gym, book a free, no-commitment demo today!