Jun 19 2020, 9:00 AM
7 Widgets You Need to Drive Business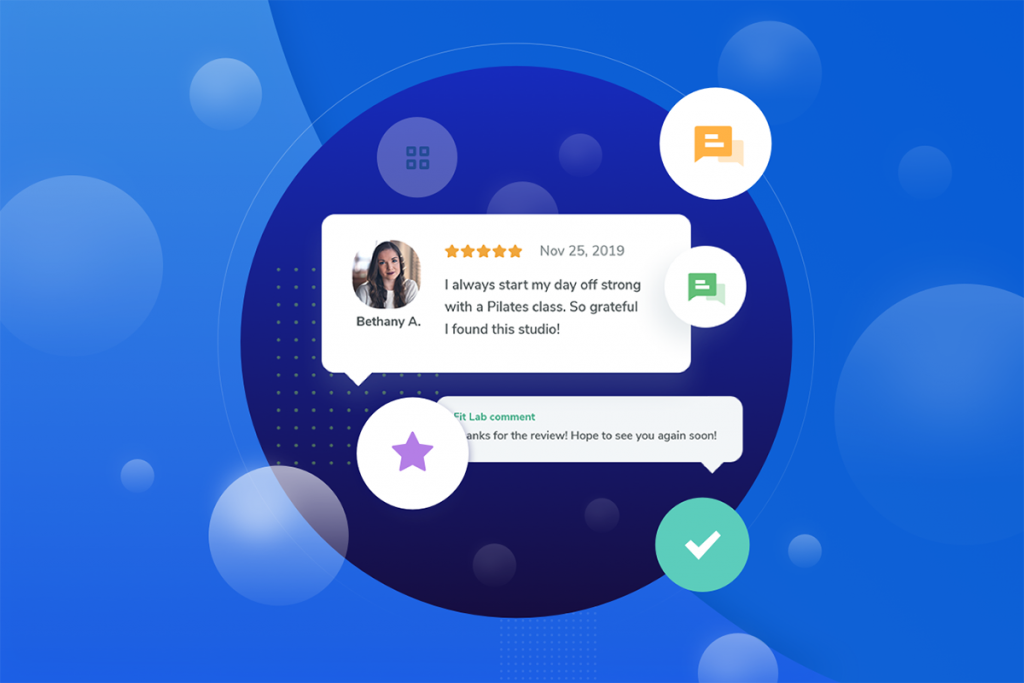 Businesses everywhere are scrambling to make up for lost revenue, get their clients back and build their business as people begin to get back to a new normal after COVID-19. While restrictions still exist for the fitness industry, there's still lots of opportunity to grow your business!
Your website is a valuable tool, but are you maximizing its full potential? If you aren't using widgets to drive business, you're missing out. Get attention for your services, attract new business and improve your client experience with WellnessLiving's website widgets. Give your clients the chance to learn about your business, book services, connect with your team and more – all without them navigating away from your website!
Here's a look at what our widgets offer and how to use them to get your business to the next level:
Schedule widget
Get your clients signed up for classes with just a few quick clicks! Our schedule widget makes it super easy for people to book classes from your website or from your Facebook page. And, because the widget is fully customizable, it matches the look and feel of your brand, so you don't have to trade consistency for increased exposure and a better experience. The simpler the process, the more your clients will love booking with you!
Appointment widget
Avoid scheduling conflicts when your clients have access to your appointment calendar! Our appointment widget lets clients book themselves in based on your real-time availability—as clients can again book easily through your website or Facebook page. No juggling schedules, no waiting for a call-back, just the freedom to book what they want, when they want it, including location and preferred instructor, trainer, hairdresser, etc. Happy clients become loyal clients! By avoiding unnecessary hassle and keeping your schedule organized, your clients will be impressed with your efficiency and want to repeat the process.
Event widget
Whether it's an in-studio event, online event or a virtual workshop, sign-ups are a breeze with our event widget. Create your event listing by simply adding an image and the details like location and date, and we'll do the rest! Clients then can easily search by location or date to learn your event details and book, right from the event widget on your website or Facebook page. With more clients signing up for your events, the more your business and brand will grow!
Lead capture widget
Build your customer base by collecting new leads right from your website with our dynamic lead capture widget! This valuable tool allows you to customize your widget skin, set the fields of info you want from prospects, and even choose which info is mandatory for them to fill out. This helps you get all the info your business needs to market to that individual. How does the lead capture widget help your business?
Kick-start communication with prospects as you configure your widget to automatically send out a welcome email, an email with login credentials for WellnessLiving.com, and any other marketing campaign geared toward leads.
WellnessLiving then creates a unique profile for each prospective lead so you can track and monitor its progress.
You also can incentivize new leads to enter their information into your widget with a free purchase option like a free class or discount on their appointment.
Review widget
Nothing impresses potential clients more than 5-star reviews from happy customers! With our review widget, your clients can easily read and write reviews about your business right on your website or Facebook page. When potential clients find your business, they can then read the great review and become a customer just like that! The widget also conveniently displays reviews about your business made on your WellnessLiving Directory Listing, the Achieve Client App, and the review widget.
As your web copy is refreshed with each new review, you'll benefit from improved SEO, a bigger online presence and glowing references potential clients can trust – and that's how our review widget will help drive business!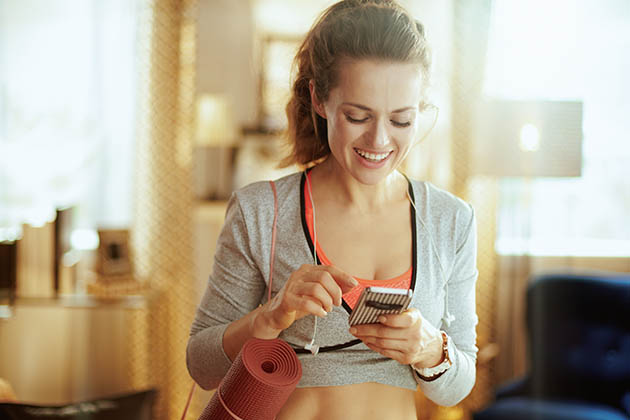 Store widget
Draw attention to your built-in online store and up your retail revenue with a store widget on your website or Facebook page! All you need to do is include the photo and product description and we'll do the rest. From equipment you want to rent to clients to highlighting your great products, this widget features all your products and items. You can even include multiple colors and sizes of the same items as no product needs to be left out!
Clients will love how quick and easy it is to support your business by adding items to their shopping cart or they can even save items they may want to purchase later. After each purchase, our widget takes care of adjusting your inventory and emailing out a purchase receipt, so you don't have to.
Staff widget
Relationships can make or break your success, so start making those connections with our staff widget! This feature allows you to profile your team, making it easy for potential clients to see what they look like, view their upcoming classes and check out their biography. This feature helps boost your credibility with a unique insight into your business and a preview of your expertise. Promote this feature to your existing clientele, too, so they can learn about and feel connected to their favorite team members!
How we can help grow your business
Build your business by maximizing your website's impact! Widgets improve your user experience, leave a lasting impression, while capturing and converting leads that translate into actual revenue with sign-ups and purchases.
It's time to add widgets to your website and WellnessLiving can help! With so many options to choose from, using our widgets will increase client engagement, get your business noticed on the web, grow your client base and help deliver the profits your business needs.
Learn more about how we can get your business to the next level! Book a free, no-commitment demo with WellnessLiving today!