Yoga Studio Social Media Marketing Tips to Boost your Business
Tuesday, December 03, 2019
•
09:00 AM EST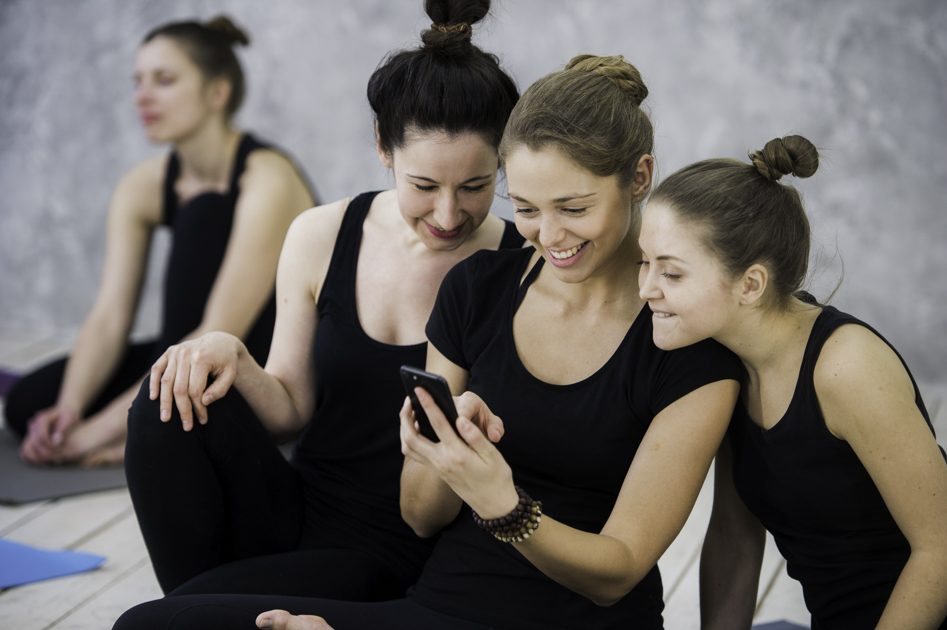 Imagine a world where yoga studio social media marketing was easy… Great news: it is!
In today's digital landscape, social media is everywhere. It's become something most people rely on for news, entertainment, and even to re-connect with long-lost loved ones.
More importantly, it's become a place where businesses can communicate with an audience! Marketers are now incorporating social media as an integral part of their strategy. According to recent studies, there are 3.48 billion users on social media. That's a huge market!
So how does this relate to your business? In short, you need a yoga studio social media strategy – stat!
Now that you know how big it is, how do you get in on that? One of the best things about social media is that you can learn as you go. The rules are constantly changing and that works in your favor! Open a free account and just start creating content – with a little guidance and some trial and error, you'll be a pro in no time.
Still unsure about how social media can boost your business?
Reasons Why you Need a Yoga Studio Social Media Marketing Plan
1. Increase client retention
Follow the first rule of social media: engage, engage, engage. Then take a break and engage some more!
No matter the platform, building a relationship with your followers will result in higher customer satisfaction. When you connect with clients on social media, you start to develop a relationship that doesn't appear to be business-based.
Dan Gingiss, Marketing and Customer Experience Executive, observes "When you interact with customers on a one-to-one basis on social media, it makes them more loyal. Loyal customers spend more with you, stay with you longer and tell their friends about you."
So, once you start, be sure to be active on social media. This will encourage relationship-building and those personal friendships will result in higher client retention.
Pro tip: The more you engage with your clients, the more they'll engage with you. Don't be shy! Comment on their posts, ask for their feedback, and participate in genuine conversations.
2. Increase brand awareness
Social media exposes you to a new audience. In business terms, those are new leads. But they can't visit your studio if they haven't heard of you! So, post consistently to stay on top of their minds. (Key word: consistently, not obsessively)
It's a fine balance between offering something interesting on a regular basis and posting so often that your followers drop off.
Start posting a few times a week and work up to once a day. Check out the engagement to see whether your frequency is where it should be. Keeping your posts consistent will help. Branding your images with your logo or emphasizing a slogan can also help solidify your brand.
Pro tip: Getting your name out there means developing a social media presence. Comment on public posts so people start to recognize you. You can also encourage your fans to like and share your posts, tag a friend and use hashtags to draw attention to your brand. All these practices will help you reach a broader audience and up your brand recognition.
3. Establish brand authority
Brand authority is key in growing – and keeping – a solid customer base. People do business with companies that they like and trust. The same is true with social media. People are not looking for sales pitches and traditional marketing, they're searching for meaningful exchanges and knowledgeable posts.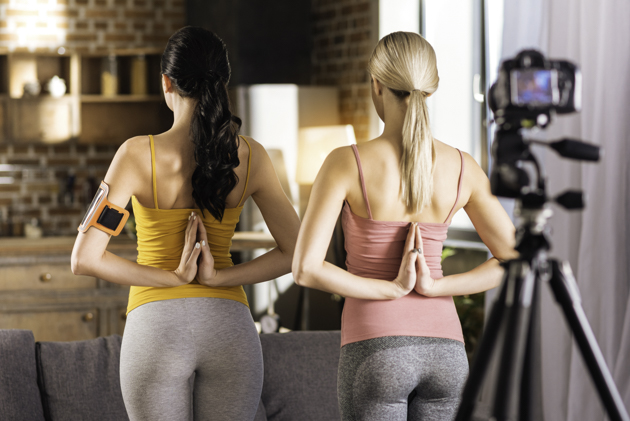 Pro tip: Share tips and tricks, articles and valuable information to keep your fans informed and interested. The more they learn, the more you become an authority.
For example, your yoga studio social media strategy could include one video a month featuring just one stretch to learn – useful and informative. Want to see your numbers rise even faster? Ask your fans to tag you and share their own videos completing that stretch!
4. Advertise for less
Advertising on Facebook or Instagram is a cost-effective way to market your business. Most marketing campaigns are expensive and risky, but with social media, you can reach a large audience with relatively smaller investments.
Not only are you getting more for less by advertising on social media, but analyzing your results is super simple. This is called marketplace insight. Most platforms come with their own tools to allow you to see and tweak ad campaign results at a glance.
Pro tip: Once you get the hang of placing ads, you can really qualify and target your potential customers. Use features like keywords and join interest groups.
Filtering your search results to the exact customer you're looking for and marketing to them specifically? What a time-saver!
5. Increase website traffic
Increased website traffic? That's right! Social media can also be used to get people to your website, turning those visits into sales. Once a potential customer is invested enough to visit your site, you've got 'em interested in your business! You know your yoga studio social media strategy is working when your website traffic increases.
Pro tip: Share content like blogs, events or promotions on your social media feed and link to your website! That's a great way to get people clicking around on your site and checking out what your studio offers.
Top 3 Social Media Platforms and How to Use Them
OK, you've learned why you need a yoga studio social media strategy, but what is each platform all about? We can help you there too!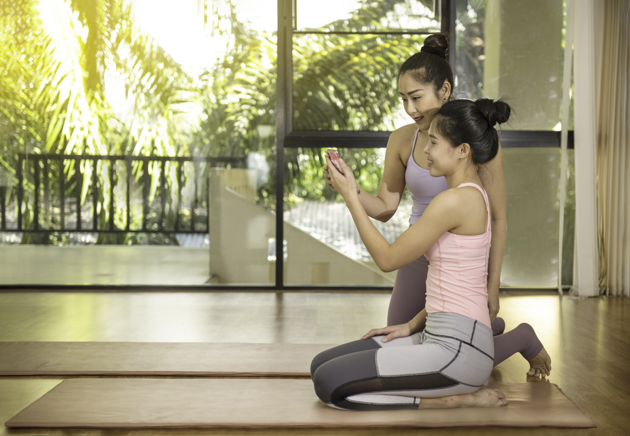 Facebook
Facebook is still the most popular social platform, with over 1 billion users!
Fans of your page will visit to get updates about your studio, read articles and see photos of what's new with your business. You need to remember that Facebook is used by most people to connect with friends and family. So, when it comes to using it for business, remember the key is to form a genuine bond with your audience.
How do you incorporate Facebook into your yoga studio social media marketing? Start by posting a mix of content: blogs with links, video, images, and informational content.
Not getting the response you want? Encourage participation with fun questions, quizzes, or games!
Also, consider tagging other businesses and sharing their relevant content. Their fans will have access to your business that way, providing you with a larger audience. Added bonus: once you start doing this, they might just reciprocate!
Instagram
Are you into sharing photos and videos? This platform is a fun one for posting all things pretty, but that's not all it's about.
It's also really engagement focused. In fact, engagement on Instagram has risen to 10x higher than on Facebook and 84x higher than on Twitter!
Get started by opening a business account. Instagram has added some features to make it more user-friendly for businesses. Take advantage of what the business account offers, like a "contact us" button so fans can reach you directly.
How can Instagram help your yoga studio social media marketing strategy? Because it's photo-focused, it's the perfect place to post striking photos and short, eye-catching videos. Stuck for ideas? Check out your competition and industry specialists for inspiration!
This is another platform about building relationships, so you want to reply to every comment that's asking you a question. Interaction is what it's all about! Similarly, with a little practice, you'll get the hang of sharing your customers' content. But be sure to ask permission and credit your source properly. When done well, this can be a fantastic way to build engagement and increase your brand recognition!
Twitter
Twitter is a completely different platform altogether! It's a sea of information (in 280 characters or less) being read, liked, and re-tweeted constantly by over 310 million users.
The key with Twitter is to try and get as many eyes on your content as you can. With such little text and so much competition, that's no easy feat!
Hashtags can help: they sort content so it reaches your target market. Another trick is to use quotes, statistics, or questions to draw attention to your tweets.
Find a way to stand out! While this platform is not about visuals, we still recommend including a photo or video with each tweet anyway. Humans are still visual beings and any attention you might garner from your tweet counts. Reports have shown that tweets with images are 34% more likely to get retweeted!
What's the best part about Twitter? The re-tweets!
Twitter allows rapid re-tweeting (sharing someone else's tweet). If someone re-tweets you, it gives you a sort of credibility, almost like a referral. It also showcases your studio's content to more people.
Shout out to anyone who re-tweets or mentions your business – it's great social media etiquette and you never know when you might need to collaborate in the future!
Phew! OK, we've covered the basics of social media, now it's time to get started!
Pro tip: Create a month's worth of content before you start posting. Allow yourself some breathing room and some time to judge the success of your efforts. Now, start creating!
How We can Help
At WellnessLiving, we know how much work running a business is. That's why we are here to help!
We're the all-in-one business management solution trusted by wellness businesses worldwide. Let us help you manage your schedules, staff payroll, client profiles, and much more! And while we take care of the nitty-gritty, you can invest more time in managing your yoga studio social media strategy.
Book a free, no-commitment demo and boost your business today.
Subscribe To Our Newsletter