Aug 16 2022, 9:00 AM
Z-Form Fitness Streamlines Business Operations with WellnessLiving's All-In-One Platform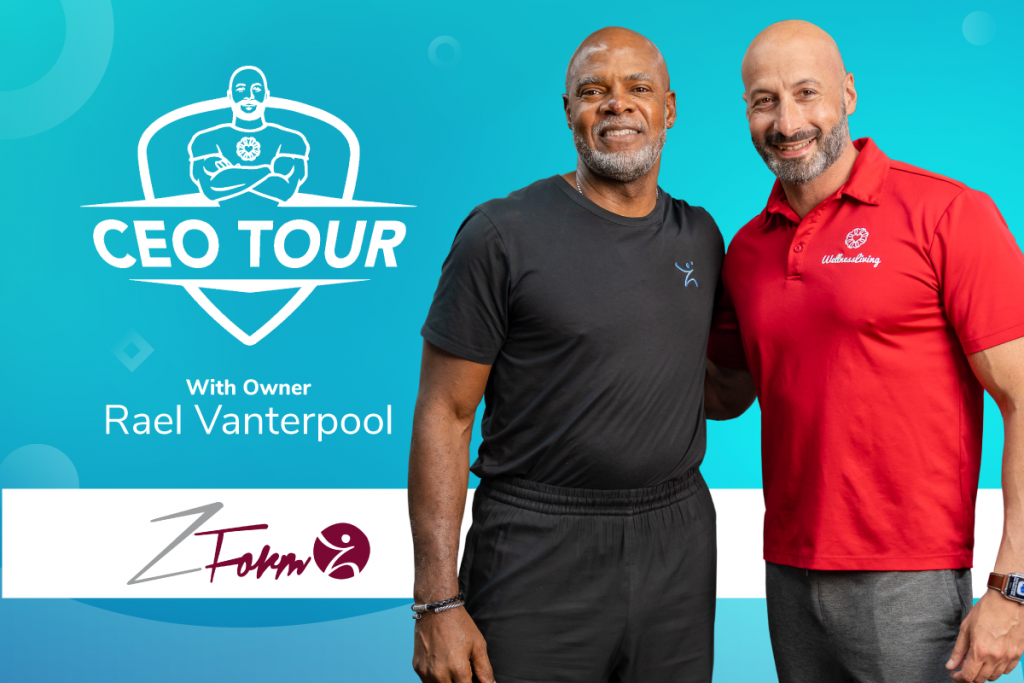 Rael Vanterpool is the founder and CEO of Z-Form Fitness—a state-of-the-art personal training gym in sunny Coconut Grove in Miami, Florida.
In the 1980s, Rael turned his passion for fitness into a thriving business. Years later as Z-Form Fitness continued to grow, Rael was on the hunt for an all-in-one software that perfectly fit his business needs and found WellnessLiving.
In the latest episode of the CEO Tour, WellnessLiving's CEO and Co-Founder, Len Fridman, met with Rael to learn how WellnessLiving's many features and tools allow him to run his company more efficiently.
Read on to discover more about Rael's inspiring fitness story and how WellnessLiving is helping him take Z-Form Fitness to the next level.
Z-Form Fitness at a Glance
📍Location: Coconut Grove, neighborhood of Miami, Florida
📍Business Name: Z-Form Fitness
📍Business Owner: Rael Vanterpool, the founder and CEO
📍Website: https://www.zformfitnesscenter.com/
📍Business Size: Large
📍Joined WellnessLiving Date: Feb. 4, 2021
📍Switched From: MIS.IO
📍Active Subscriptions: Professional Plan; Message Center
Meet Rael Vanterpool, Founder and CEO of Z-Form Fitness
As a former athlete, Rael has always been passionate about fitness, which led him down the path to studying physical therapy and becoming a personal trainer in the late 1980s. In 1994, Rael founded Z-Form Fitness—one of the first personal training gyms in the Miami, Florida area.
How does Z-Form Fitness stand apart from other personal training gyms? Rael and Z-Form Fitness focus on educating clients in three areas—balanced nutrition, functional exercise, and stress management. Z-Form Fitness also works with medical doctors to help improve the health of their clients.
"It's our goal is to prevent disease and reduce the need for medications for our clients. In addition, we help clients recover from surgeries," says Rael. "When a client comes to us, before we begin an exercise program, it's our job to set them up with a blueprint for success and learn everything about their health with a full evaluation, which includes an assessment of their health and exercise history."
Z-Form Fitness offers an all-around fitness and wellness journey for their clients, offering personal training sessions, gym memberships, physical therapy, and a stretching program. In addition, they offer a six-week "Get Fit" introductory program to attract more clients to the personal training gym.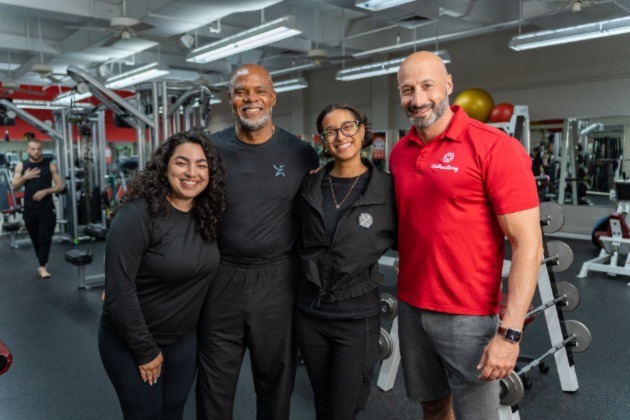 Why did you switch to WellnessLiving?
In early 2021, Z-Form Fitness wanted to upgrade their business management software to better fit their business needs, which led them to switch from MIS.IO to WellnessLiving.
Z-Form Fitness Account Executive Mairien La O communicated with our Customer Support Team as the personal training gym transitioned to their new software.
"One of my favorite things about WellnessLiving is how easy it was to migrate all our client data from our former booking system," says Mairien. "Throughout the onboarding process, whenever I had a question, I could always rely on their top-notch customer service. They're there for us no matter how many times I call."
What does Z-Form Fitness love about WellnessLiving?
Whether it's client communication or managing the schedule or finances, WellnessLiving has helped the staff at Z-Form Fitness run more efficiently.
What features do they utilize the most? Here's some of their top picks that have had the biggest impact on Z-Form Fitness.
The Client Profile
WellnessLiving's client profile is a hub that collects and tracks client data, giving you all the information you need at your fingertips, including communication history, health history, goals and progress, and more.
"The client profile extremely important for us," says Rael. "It allows our staff to prepare so they have all the client information they need for each training session at their fingertips. Plus, they can track client progress and keep them motivated to reach their goals."
Client Communication and Message Center
WellnessLiving allows you to create strong and consistent communication with your clients. With the automated marketing suite, Z-Form Fitness can set up customized marketing campaigns with email, SMS, and push notifications. As a result, this allows the staff to:
Send a client birthday wishes.
Provide information to keep clients inspired.
Remind clients of upcoming gym or training sessions.
Offer a seasonal or limited-time promotion.
"If there's a cancellation, I get a notification to my phone," says Rael. "The software also helps me understand how often a client cancels. If they cancel on a regular basis, I can send them a message to remind them to stay consistent with their training and have a conversation with them. It's a great way to keep our clients always thinking about our business."
WellnessLiving's Message Center allows Z-Form Fitness to communicate directly with clients and leads in real time with 2-way texting. This channel lets the staff at Z-Form Fitness send, receive, respond to, and track all their SMS messages in one central location.
Staff Management
With front desk staff and a team of trainers, WellnessLiving's Client Web App and Elevate™ Staff App makes it easy for Z-Form Fitness to view the schedule, book and check in clients, and reschedule sessions, right from their mobile device or computer.
With their former software provider, MIS.IO, it was difficult to manage their personal training appointments, gym sessions, and memberships. Now with WellnessLiving, it's easier to book clients into an appointment, which has resulted in an increase of 25% more bookings.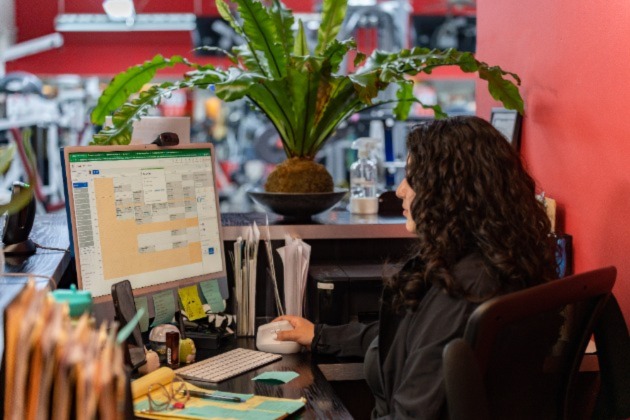 Rewards Program
Z-Form Fitness has also taken advantage of WellnessLiving's built-in rewards program that allows clients to earn points when they bring or refer a friend.
"We created the "Be a Friend" program where clients can earn a complimentary personal training session or a one-month gym membership for simply referring enough friends," says Rael. "We also promote our "Buddy Training" Program where if you bring a friend with you, you can split the cost."
Advanced Reporting
WellnessLiving's advanced reporting system allows Z-Form Fitness to track client cancellations, check-in history, and sales by revenue to learn exactly how much money is coming in every month.
Are you ready to upgrade your business?
Rael turned his passion for fitness into a thriving personal training business with a state-of-the-art gym. Z-Form Fitness now runs more efficiently thanks to WellnessLiving's booking system, client communication tools, staff apps, advanced reporting, and much more.
Rael wouldn't hesitate to recommend WellnessLiving to other gym owners, saying, "If it was on a grading scale, I would give WellnessLiving an A+. You guys are wonderful!"
Want to learn how WellnessLiving can manage and grow your business? Book a free, no-commitment demo for more!